Dinner w/ The Czarski's
Hey Guys,
My house has become quite the hangout ever since we remodeled our dining room a few months back. See blog post here!  I have had so many messages about my room decor so I decided to write a quick pro and con about remodeling a eating space. Ohhh yeah!! Not only was the dining room remodel a success we now have our family and friends loving our dinner parties and one dish in particular is an all time "New" fave. I will tell you all about this recipe later.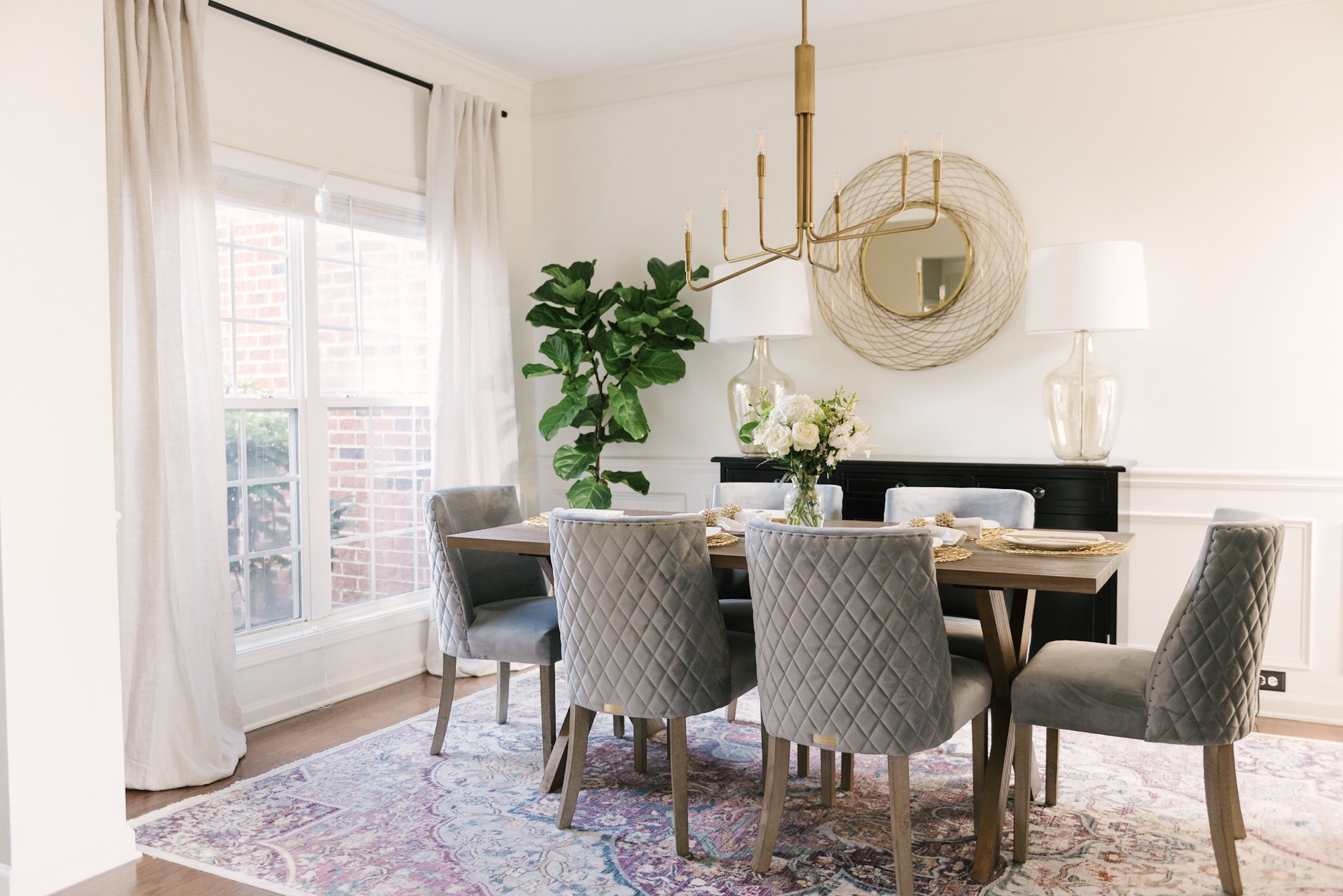 Ok so back to remodeling. Let me start off by saying its very hard for me. I'm not a designer by no means. I'm not rich and wealthy either but I like to invest my money where it needs to be. So for me hiring a designer is worth it. If I pick out pieces myself I will hate then and change them in maybe under a year. I know CRAZY lady alert!! So guys trust me I know myself and I have managed to figure out how to cope with my issues. So I hire a design team. I have worked with Dipped Interiors and they are by far amazing!
So with all that said here is my pros and cons…
Pros:
Hire a team if you can- Trust me helps especially with paint colors. I buy 24 jars
Step out of your comfort zone when choosing lighting, chairs etc.
Pintrest your ideas all the way!
Wait for sales- most items from Lamps plus, West Elm, Crate&Barrell will cycle and go on-sale
If you don't like you can return check policies
Stay in the neutrals more likely to keep forever
When in doubt stick a plant there. Greenery is bomb.
Cons:
STRESS!! take time and lots of internet shopping
Money who has it…lol I sure don't
Time Time Time- delivery set ups, building, installing
Product not what you expected if ordering online
Now that the room is finished. Family is so important to us. Cooking is what ties it all together and the perfect eating space of course. We have created an awesome salmon recipe that is out of this world. This recipe incudes a smoker. If you don't have one I suggest you invest in one. Guys it has changed our love for food. We love making all kinds of dishes on our Rec Tec Grill
Ok so here is the Bonus to reading this today. The famous "Czarski Smoked Salmon"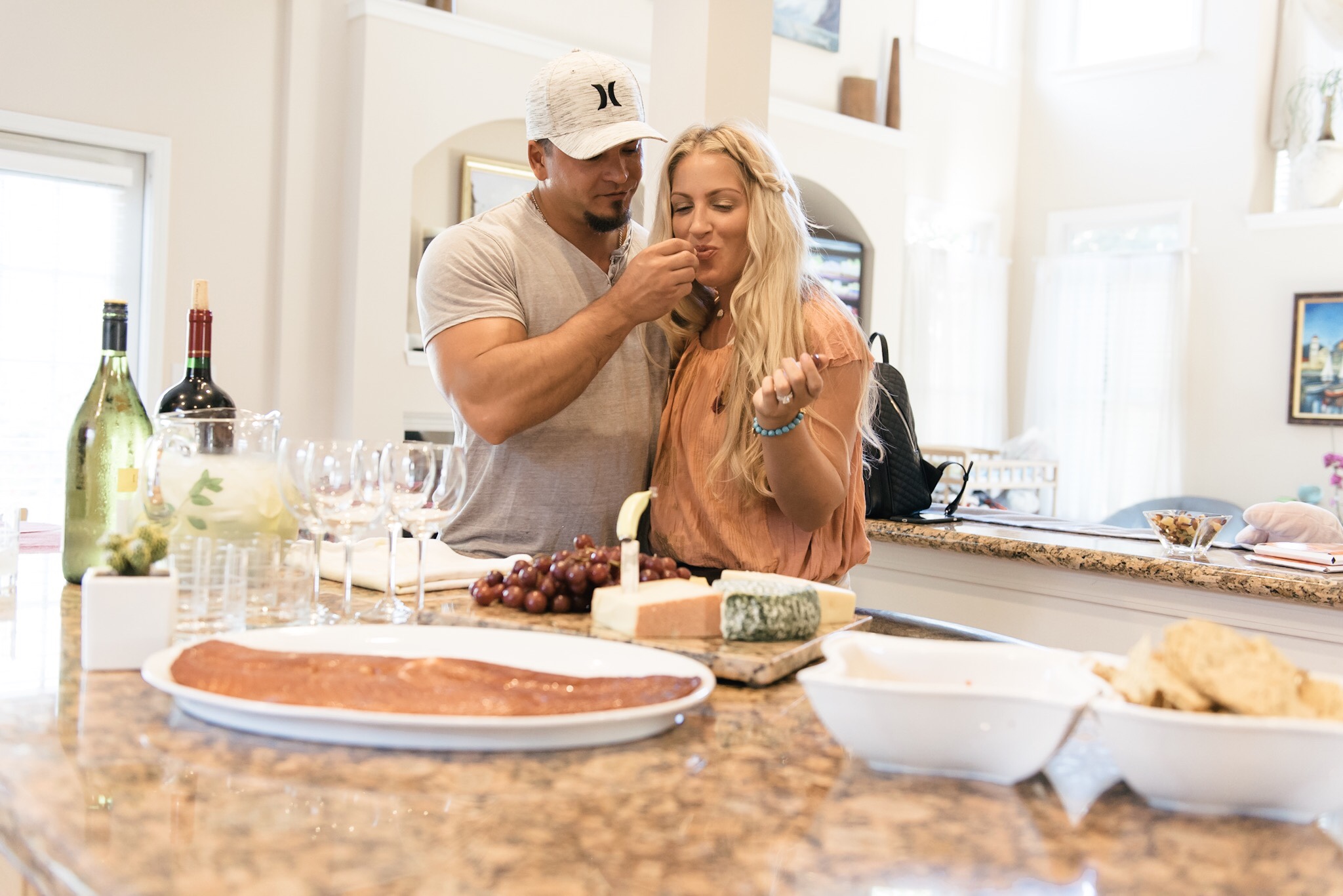 Czarski Smoked Salmon Recipe
Ingredients:
Brown Sugar
Rec Tec Bloody Mary Rub
Kosher salt
Directions:
Heat smoker to 250-275 degrees F.
Combine salt, pepper, Bloody Mary Rub and brown sugar. Pat gently onto top of salmon. Place salmon in refrigerator to dry brine for about an hour. Cover in plastic wrap.
 Take salmon and rinse of brine gently then let it sit in front of a fan to dry for 20 mins
Smoke salmon on smoker for one hour until it hits 145 degrees F.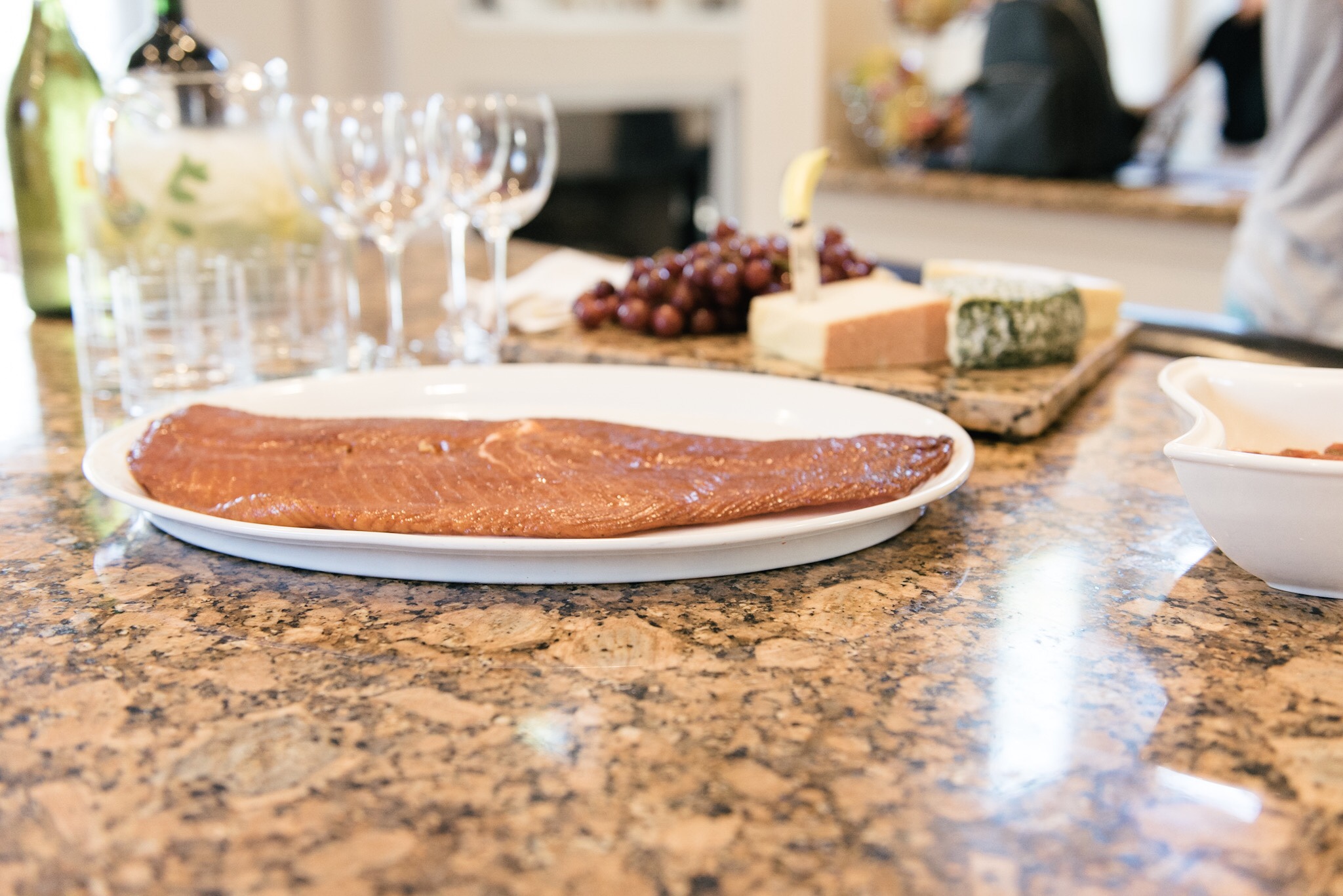 Thats it!! Dinner is served. Its the best tasting salmon ever. Also you can buy the grill of amazon.
Thanks for stopping by!
-xoxo
Candace