Grandparents Must Have Baby Essentials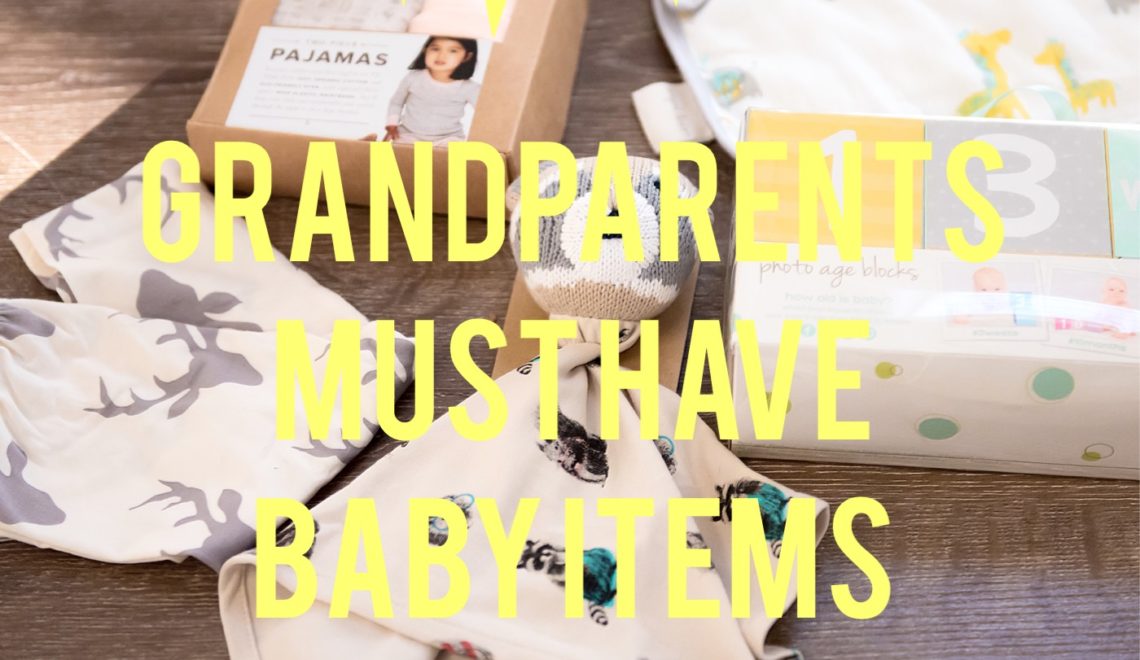 Are you pregnant? Tired of researching baby items. Needing some advice? Well If you're expecting or planning on having a baby this is a must read for you! Today I'm sharing "Grandparents Must Have Baby Essentials". Preparing for a baby is not easy. I want the best for my new little bundle of joy. Whether my baby is at grandparents' house I want my baby to be well taken care of. I'm the type of mama who loves to research a product before I purchase it however, I have no time as I work full-time.
I have found an amazing baby store called BABY CUBBY. Safe, trendy, quality items I adore. One thing about this company I love is they really are not just "another baby store" but much more than that. They want to be engaged with customers whether in their retail store, online, or on the Cubby community blog. Their blog is amazing and really helps me as a mom through my motherhood journey. They have helped me with finding the best items for grandparents' house as well.
The Baby Cubby truly is for every parent or grandparent out there who has ever felt overwhelmed or discouraged about becoming a parent or grandparent. I feel that way towards the end of pregnancy stressed an no time to research. I have learned that their Baby Cubby team is made up of parents who have been there, they know what it's like and they are passionate about encouraging, inspiring, and reminding parents how amazing they are and how important our role is.
I find Baby Cubby to have the best and safest baby gear and providing it to parents/grandparents in a fun shopping experience where they do things like test strollers on our stroller track, price match everyday – even amazon, offer free shipping nationwide at BabyCubby.com and actively engage with parents via social media and our cubby community blog to discuss some of those hard topics of parenting.
Things I love about Baby Cubby
They always price match, even amazon, so you know you're getting a great deal
We carry only the best and safest gear so you can shop confidently (we spend hundreds of hours researching so you don't have to)
Free Shipping every day at BabyCubby.com over $49
I'm expecting my 2nd child and one thing that always drove me crazy is packing all my stuff up and heading to grandma's house. Of course, I always forgot items and found it much easier to just have items at their house. I'm sure you all can relate! So I have put together a list of "Grandparents Must Have baby Essentials" These items have worked the best for us and I hope they will for you too.
First up!
Chicco C6 Stroller– Light weight for grandparents, easy to use and manuver comes in cute trendy colors. See More: Chicco Lightweight Stroller
JuJu Be legacy Bib– This bid is great for easy cleaning, it has a pouch to catch unwanted crumbs for sure a must have!  See More:Juju Be Bib
3. 4 moms Rock a Roo– This is the key success to get some alone time or cook a meal. This product moves in waves or figure 8's just the right way to soothe a fussy baby. See More: 4 moms rock a roo
5. Stance Sock– Always great to have an extra pair of socks laying around to keep those piggy's warm. See More: Stance Socks
6. Teething Toothbrush– Teething can be horrible and much pain to a baby. I have found this toothbrush works so well and comforts your teething baby. You can use as early as 3 months See More:  Teething Toothbrush
7. 4 moms Bath tub– Its always good to take a bath at Granny's. My mom and mother-in-law love bathing my daughter to make her so fresh and clean for a good nights rest. I prefer a bath at grandparents homes it helps so much when you want a night out. See More: 4 moms Bath Tub
8.Nuna Sena Playard– My parents have a play yard at their home and boy does it make it easy for napping. It works at well because when family comes in town to visit we have the baby gear covered. See More: Nuna Sena
9. Nuna Convertible Car Seat– I chose to have a toddler car seat for my parents car and in-laws care as it helps and makes driving places so much easy. They can meet me to pick-up or drop off as I'm a full-time working mom. I love Nuna products and all their safety requirements. Honestly the quality is amazing as well. If you are looking for a car seat look no further Nuna all I use with both my kids. Also comes with a fancy cup holder! SEE MORE:Nuna Car Seat
10. Plan Toys– Ok so we need to keep the kids occupied and learning. My daughter loves her Plan toys. They are wooden toys and so stimulating for the mind. These are a must have. I want the entire collection. See More: Plan Toys
So Mommys that's it for my list!  Other items that will be a benefit is to have some extra pacifiers, clothes, blankets and bottles at granny's house. I love the natursutten its made in Europe love their natural standards over there. For bottles you need to try what works best for your baby or you may be exclusively breastfeeding. Blankets I love Linen Swaddles.
Head over to Baby Cubby to start shopping today! Check them out on IG: @thebabycubby .  Remember they will price match anything off amazon. Please be sure to read their blog as well it's helped me as a mommy. Link is here:Baby Cubby Community Blog
Best of luck with finding the right baby items for you and your family! Any questions or advice your feedback is WELCOMED in the comments below!
Happy Shopping!
Candace Moczarski
@Can1love