Exercises for the Whole Family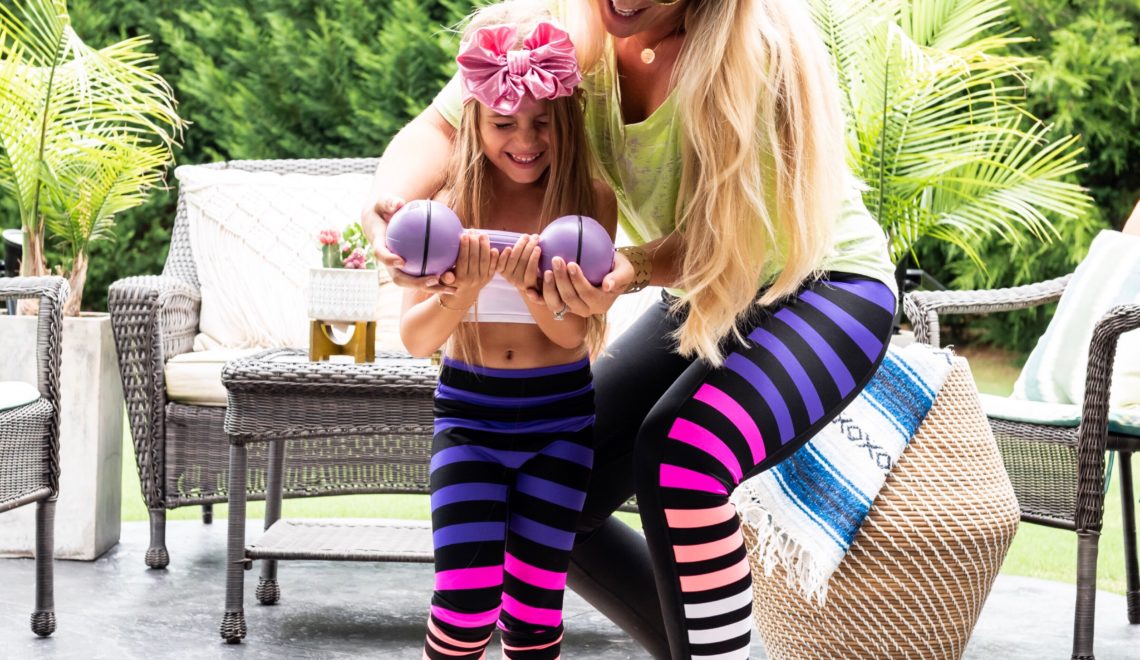 Hi Guys,
Today I have a guest post from Justina Triasovaite.  Justina is a major inspiration to me so here is a little about her. 
BIO
Justina Triasovaite is a certified female personal trainer London based (UK) and also runs justinatraining.com, a site with useful information for those who are interested in general fitness and body transformation. A committed health and fitness fanatic, Justina is very passionate about helping people transform their lives. Learn more fitness tips and follow her journey on Justina Fitness Training or her Instagram account, @justinatraining.
Exercises for the whole family
Getting fit together with your family can be a surprisingly fun experience. This is especially true if you or someone in your family are finding it hard to get motivated. Getting fit and healthy can be difficult sometimes, so why not do it together!Finding the right activitiesTrying to find the right activities for the whole family can be a tough task. When I was single it was easy. I just did what I liked. I could run if I wanted; I could go to the gym if I wanted. But now having children it's not that easy. In this blog post I'm going to share the best and the most fun exercises and activities for the whole family.How to involve kidsLittle ones might be the most active members of your family, but when it comes to organising or following orders it often gets messy and frustrating.A typical Saturday morning: you are trying to organise a family walk and your toddlers have other ideas. Things get out of order and they are running in different directions, notpaying any attention to your directions. Does that sound familiar?I use a few tricks to get my toddler to exercise with me:a) Get them excited beforehand. There is nothing more fun for a kid than looking forward to something.b) Every activity you are planning to do has to be in a game form.c) Promise a reward – it can be a lollipop or their favourite cartoon.Activities with kids:
1. Ball games are a total winner. They're great for kicking, throwing, chasing etc. Becreative. Imitate popular games like football, basketball, volleyball, netball. Experiment and try new things.
2. Anything with wheels – scooters, bikes, rollerblades or skateboards. Racing with your child can be fun and challenging for the whole family.
3. Exploring. Taking your kids to a place they have never been will often encourage them to walk and explore. When is the last time you been to the forest? Or a beach? Walking is a great way for the whole family to get fit. Don't forget your slings!
How to Involve Older Members of the Family
If you have children the moment you mention fun in the park with grandchildren your parents are the first to head to the park.But if you don't it can be challenging to get your parents out of their comfort zone in frontof the TV or in a cosy reading armchair. Here are a few ways I have found that are greatto keep you and the older members of your family healthy and motivated1. Stay excited – tell them about a new coffee shop or book store located a little further away than your senior is used to walking. Walking is great exercise for an older person.2. Explain to them how important it is to keep moving and how important for you it isto have them around.3. Educate. Show simple moves you can perform all together. Involving young onescan be a great way to show grandparents how they used to exercise in their younger years.4. Involve and explore. Older people sometimes think they have seen everything. Take your parents to places they have never seen before. Encourage walking on different surfaces too. Outdoors and IndoorsLiving in the UK we suffer from interminably awkward weather. If it's raining, windy or cold we don't want to go out. But that's no problem, you can stay active without getting wet or cold.We are lucky because we have so many leisure centres across the country. There are usually plenty activities for all generations at these centres. You could start the afternoon in the swimming pool. Swimming is a great activity for the whole family. No special skills or experience needed. Just pure fun and exercise at the same time. What can be more rewarding?Another great indoors activity is climbing and all generations can join in. Young ones can try their strength and seniors can wake their muscles up and get that adrenaline pumping!
Final Thoughts
Involving the whole family might seem like a difficult task. But as I have shown it can be accomplished quite easily. You need to have a little bit of imagination and creativity. There is nothing more priceless than generations staying healthy and active together
Thanks for following along. I hope thos post this post has inspired you as it did myself.
-Xoxo Candace