Touch Mineral Concealer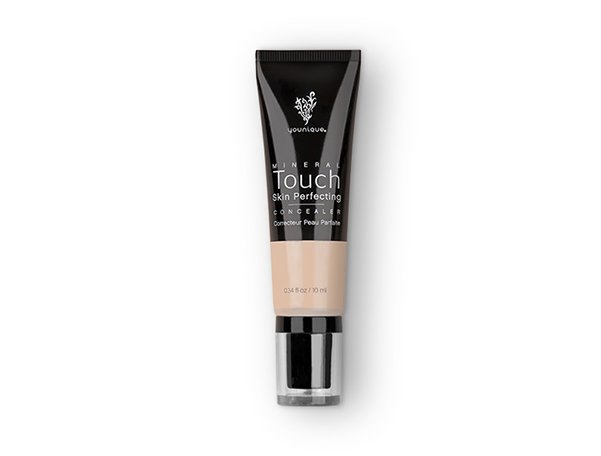 Hi Ladies,
I had the pleasure of trying Touch Mineral Skin Perfecting Concealer by Younique. Let me start off by saying I'm really anal about turning 30 and having those crows feet plus some skin discoloration under my eyes. I have used in the past these concealers
-Estee Lauder
-Bare Minerals
-NYC
-Tarte
-It Cosmetics
Please know I just started wearing concealer a few years ago.  None of these seemed to work. Several hours later I get a creasy cakey look. Not acceptable for me at all. So a friend of mine has been selling these products and I have to say it took me a long time to try it. Finally, I have been fed up with the main concealers I have and tried this new one.
Let me start out by saying  instantly I felt so lifted, bright, and great coverage. I did not get any creasy look but all day had a pretty glowey look. I received so many compliments all day at work.
Heres a little about the product!
Details: Blend away Blemishes, scars even tattoos with this water-resistant satin finish concealer that's lasts hours and lets your natural beauty shine through
Directions: Apply to clean, makeup free skin, smoothing the edges to blend color evenly.
Ingredients I love: Olea Europaea fruit oil (conditioning agent) , squaline(moisturizer),  Silica(smooth skin) Shea butter (conditioning agent)
For Full information on this product please visit the site https://www.youniqueproducts.com/danatomlinson
Head over to IG @danayouniqueglitzygirl   to get some deals and free samples
Hope you love this as much as I do! I'm sure you will its just fabulous
Candace -xoxoxoxox