Tomato Soup Euro-Style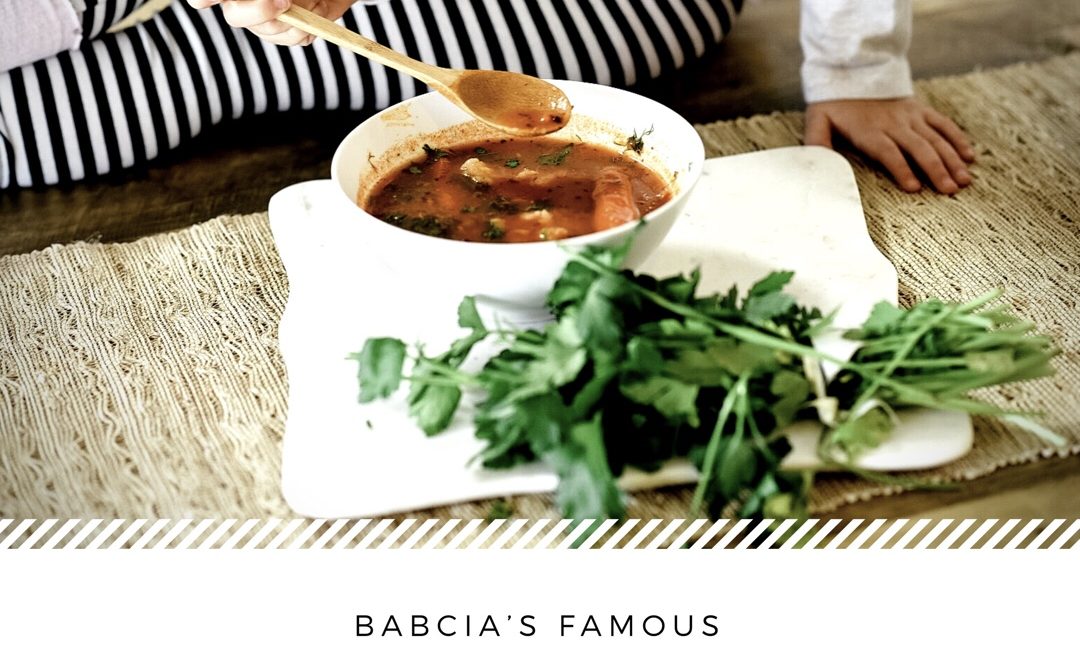 Hi All,
I want to share a recipe that is a favorite in our family and is always number one on the #Can1lovesfaves list. My motherinlaw has been making this soup for years and when I entered the family she taught me how to make it. So we are calling this Babcia's Famous Soup!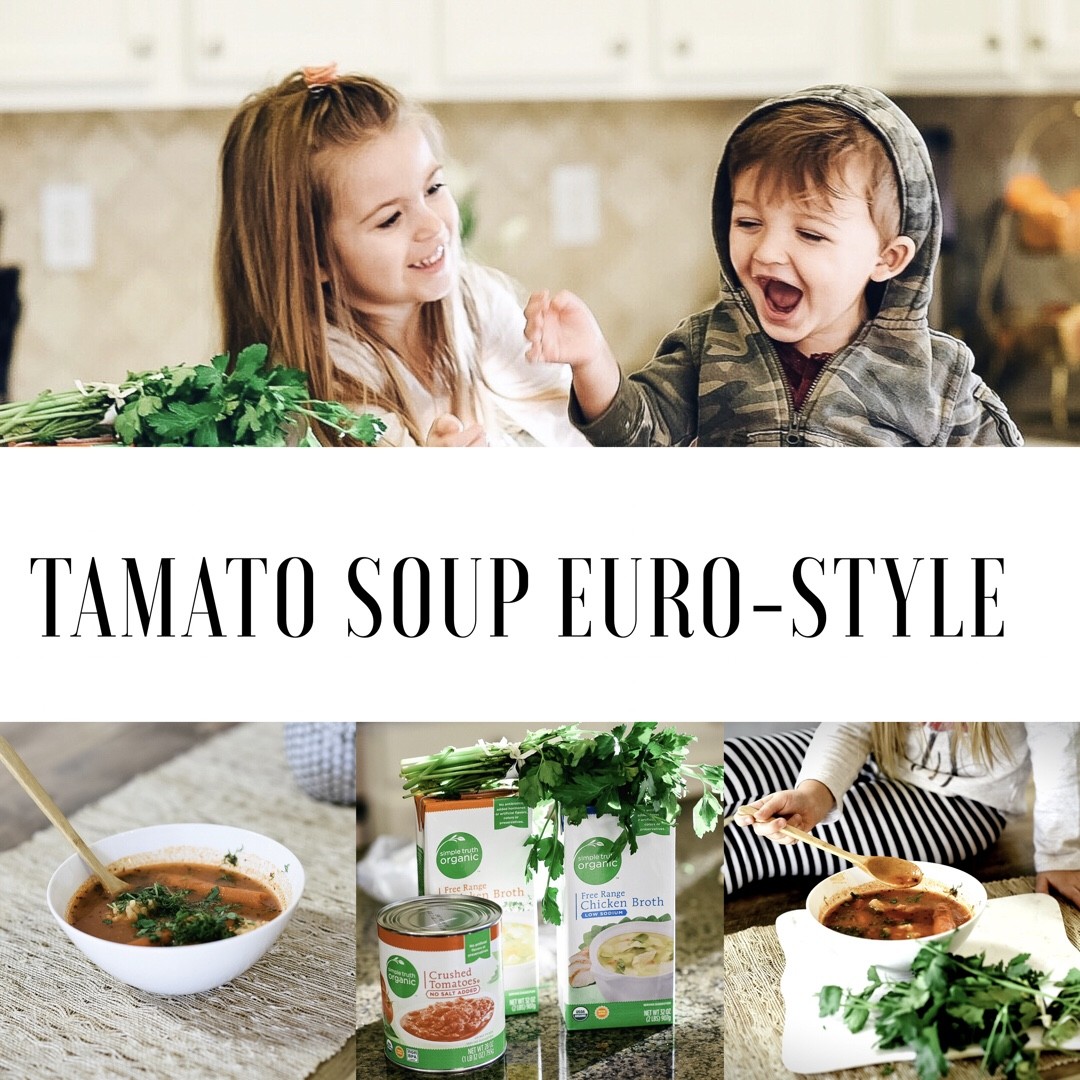 Of course, I use some short cuts with having not time and all but it's still amazing and something the whole family will love! Trust me! Also, I like to make a large pot at least once a month because it will feed my family honestly for the whole week. It's even a good snack or perfect to take for lunch. Ok so I like to use simple truths brand… let me tell you why!
I have a Kroger really close to me and I love the coupon sales on any simple truth product. Everything I have tried by trust brand has been awesome.
Ok so let's get to the recipe!
Babcia's famous Tomato Soup
-2 Simple Truth chicken broth
-1 small chicken
-1 can is simple truth crushed tomato or 2 cans of simple truth tomato paste
-fresh parsley organic
-2 organic onions
-3 organic celery stalks
-5 organic carrot sticks
-3 simple truth bay leaf
– a free whole peppercorns
-sour cream organic
-fresh dill organic
– salt to your liking
-Italian rice
Instructions:
1. In a large soup pot place quarter size olive oil, add bay leafs, celery, carrots whole onions, chicken shredded up, let sauté till nice and brown.
2. Add chicken broth bring to a boil
3. In a side pot make your rice
4. Once broth is boiling remove celery onions but keep carrots (kiddos love them)
5. Add tamato paste and fresh dill
6. Let simmer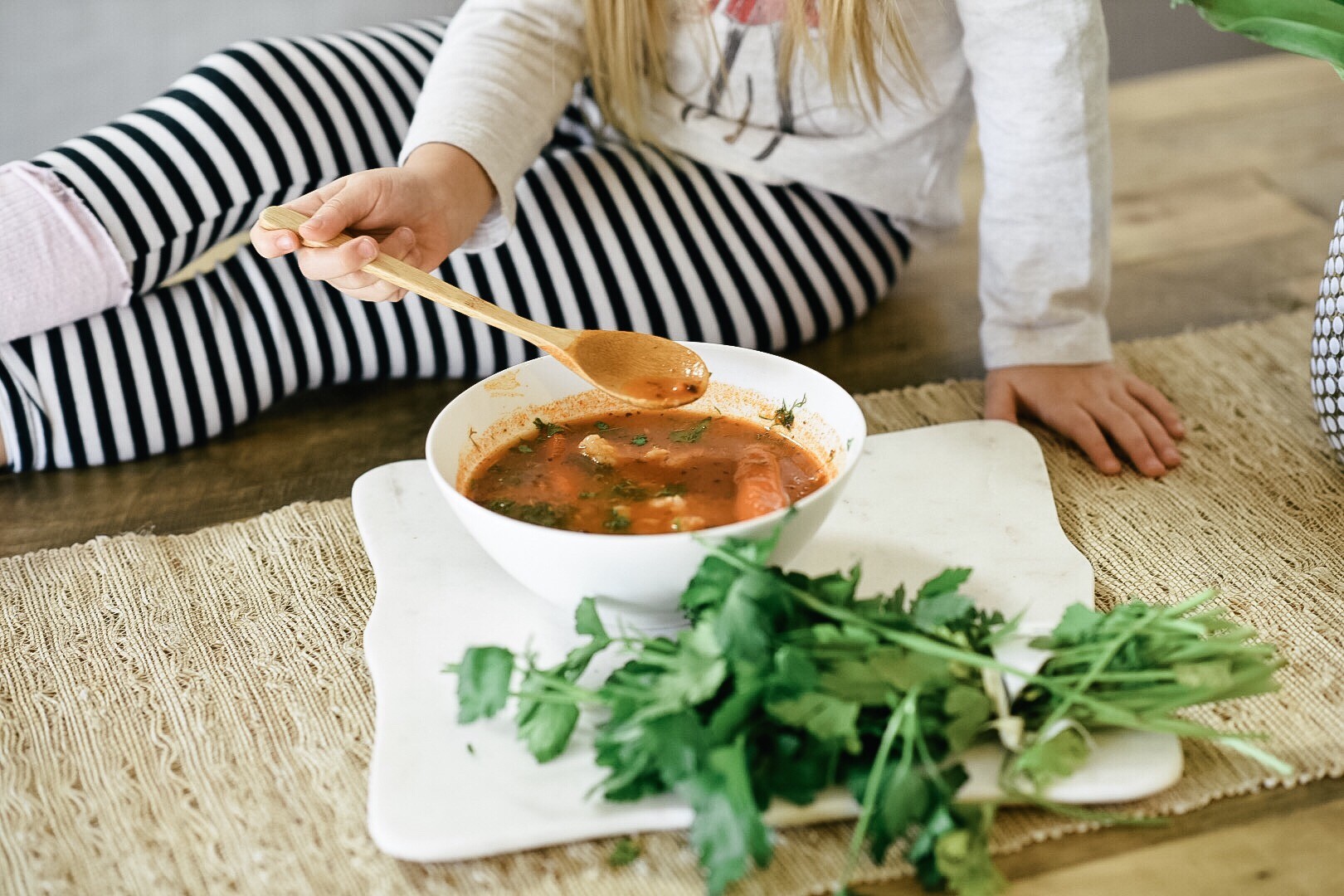 Now it's ready to serve! Place rice in a bowl with Soup garnish with fresh parsley and add a scoop of sour cream. Delish! You will love this soup if your a tamato fan!!!!!!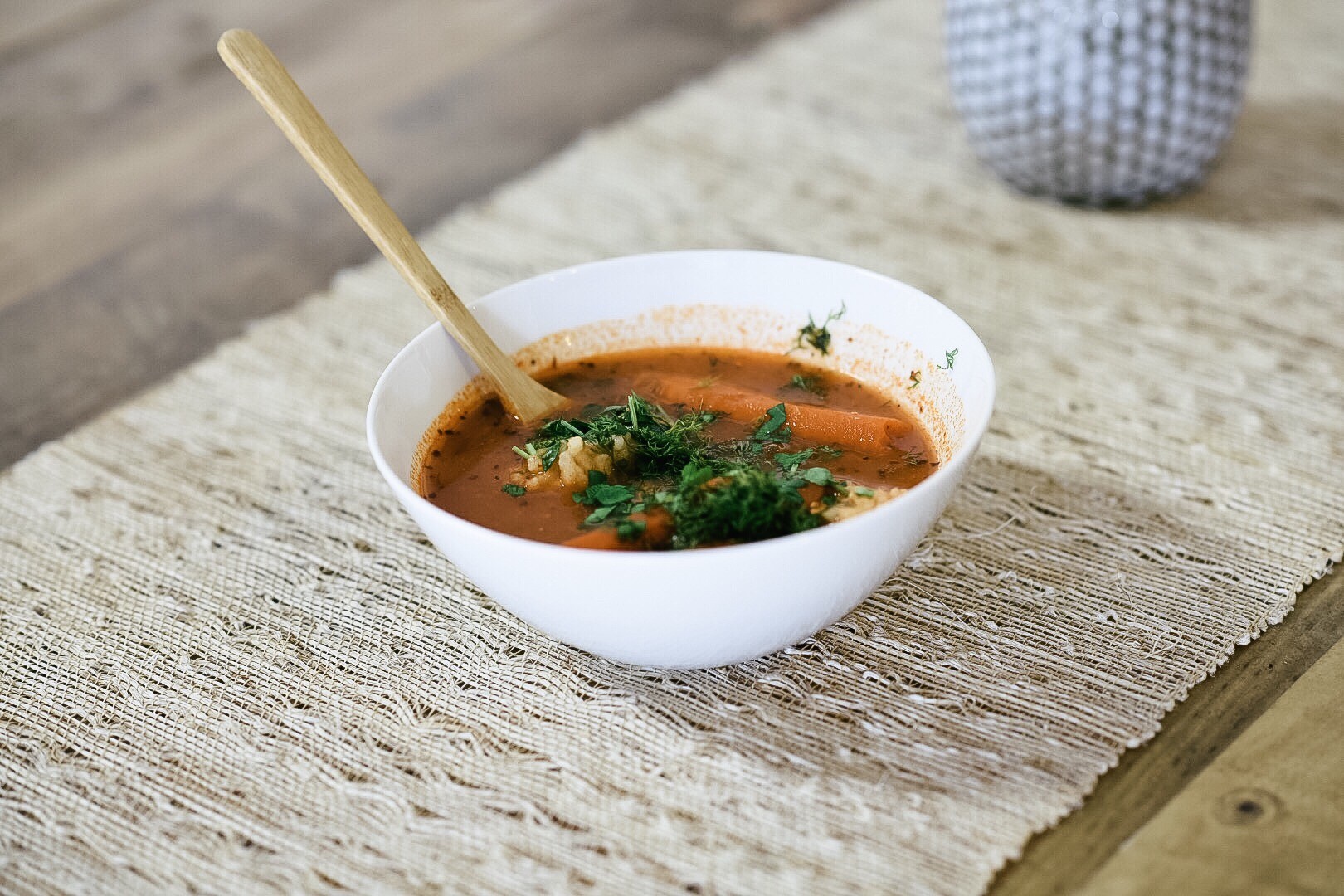 I hope you enjoy this European traditional soup made for generations in our family. One more thing it pairs so well with fresh hot garlic cheese bread.
Tell me some of your favorite soups? I'd love to hear from you!
-Love Candace