Mommy and Me wear
Hi lovelies,
I wanted to share something that my daughter and I have been doing since birth and that's twinning! Since having my second baby 4 months ago I practically live in yoga pants . I also love to make special time for my daughter since the birth of my son. My daughter is obsessed with clothes a typical girl but let's face it all little girls want to be list like mommy well at least mine does. So we love twinning!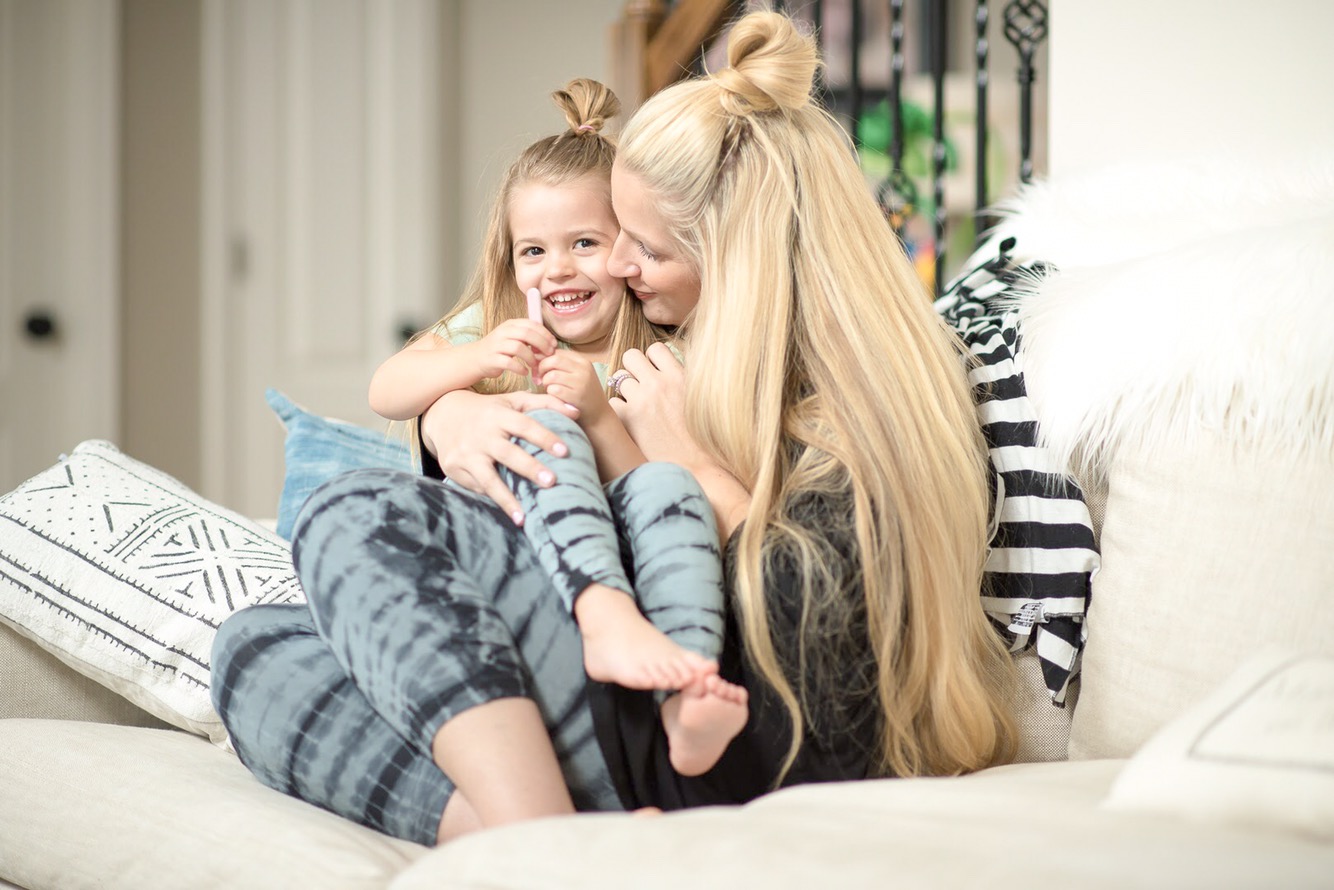 So I particularly like to buy outfits that match for family photos and just for fun! My hubby makes a yearbook every year as a photography is his forte. When the book is complete he gives it to me all wrapped up as a special gift and let me tell you the photos of when my daughter and I are twinning are absolutely so cute and these are memories to cherish!

Recently I collaborated with @chocalatemilke I absolutely adore her line and the owner of the company Angela is absolutely amazing. She is a small shop owner which I always like supporting moms of small shops. I fell in love with her story read about shop owner Angela below
With over fifteen years in the apparel industry, Angela Lanahan has been a Designer and Design Director at major players such as Abercrombie & Fitch, Foxhead, Inc., and Skechers USA. She's elevated brands, launched new, innovative products, and traveled the globe for research and development.
In 2014, Angela's little girl, Finley, began developing health problems. The stress of 14-hour work days, paired with sleepless nights, caring for her daughter, took its toll. After Finley's successful surgery, Angela realized she couldn't juggle the unrealistic demands of her career and still be there for her family. She took a leap of faith and quit. Chocolate Milke was founded in 2015, funded by the Lanahan's life savings. Inspired by her daughter, she set out to create premium, hand-crafted items that celebrate the bond between mother and child. The name Chocolate Milke is a tribute to the special treat Angela's mom would make her; comforting and special, but something you can enjoy daily. Made with careful design and detailed execution, our leggings are designed for the needs and comfort of a mom. They have a mid-rise waistband, which works great for post-partum tummies, and an on-seam pocket that fits your car key (or a pacifier!). The flat-lock seaming means you can exercise in them and feel secure and comfortable.
Moms the quality of these pants are amazing! She has so many different colors to choose from and honestly I want every pair on her site. Below are some captures of us just hanging out at the park wearing our matching @chocolatemilke mommy and me yoga pants
Please go visit her site and check them out I know you will love them too it also makes a perfect gift! Click here >>> Chocolatemilke