Refreshed Hair w/ NEW Tresemme
*This post is sponsored on behalf of Kroger, like always all thoughts and opinions are of my own
Hi Guys,
I hope you all are doing fabulous today! I'm sharing new found secret that has forever changed my hair washing regimen. If you have been following me then you see on social media that I'm the queen of having dirty hair. Let me be completely honest. I go at times 13 days without washing my hair. I know the 1st thing that comes to mind. Nasty! Well yes it sounds uncleanly but I have some hard core products and a regimen to help me prove your thinking wrong. To be honest and fill you in on a little background I want to share why dirty hair is the best hair.


Lifestyle
If you have kids then I know you feel me. Hitting the snooze button from pure exhaustion. The biggest issue I have is no time. Washing my nest can take me over an hour to do. In that hour I can go grocery shopping for the whole week. So yes my lifestyle can get in the way. I have to find a better way to save time. My time is precious and I want to spend every second I can with my family.
So let me introduce you to the best invention ever. The NEW Tresemmé® Between Washes Collection. Yes they have a collection to help aid you between washes. So having a busy lifestyle and keeping your hair healthy is sometimes hard to balance. I have to say the hardest thing for me is having a sweaty head from the gym. I was determined to find a better way to go longer in between washes. So now I will tell you the real deal here.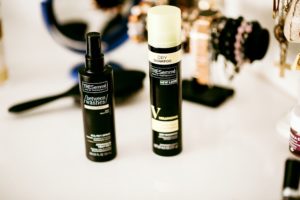 Dirty Hair
Did you know that your hair's own natural sebum is liquid gold for your hair? Interesting right? So everyone always asks me how I grow my hair so long. One of the biggest tips to growing your hair long is not washing it. Yes indeed that is true! Natural oils from your own scalp stimulate hair growth, add shine, nourish hair and help prevents damage. This is the major reason I go so long in between washes. I had to find a balance to combating dirty hair but still having my hair feel clean.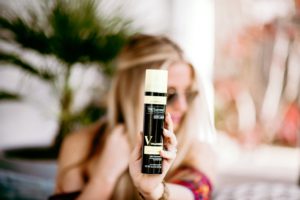 NEW Tresemmé® Between Washes Collection
I have started using the NEW Tresemmé® Between Washes Collection because a friend on Instagram was using and raved about it. I do all my weekly grocery shopping at Kroger and few weeks back I added it my click list cart. If you guys have not tried click list you are missing out. I place my online grocery order and picked up these hair product along with our dinner. I'm telling you I'm all about saving precious time.
The first thing I did was read about the product and see how I can incorporate it into my routine. This line is designed to get that beautiful fresh hair look without having to use an ounce of water. I was all over that idea let me tell you. So my hair was on Day 6 of not being washed. I used the
BETWEEN WASHES UNSCENTED DRY SHAMPOO
The product was very light-weight and came in a fine mist. It seemed to give my hair moisture and I did not have that cakey feel that some dry shampoos leave. It instantly removed any excess oil, impurities and the odor right out of my hair. I love that it is formulated with a unique citrus and vitamin blend. I was pleased to say the least. After a few days I tried another product form the same collection see below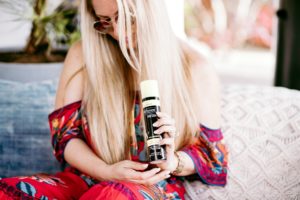 Between Washes All-in-1 Styling Spray
This product is used to boost hydration and say goodbye to those little fly away hairs that seem to pop up. It also primed the hair before I styled it with my blow dryer and iron. I really love this product as it give me the feel that I just washed my hair. All you have to do is spray a few pumps on to dry hair and style (Tip: I use my blow -dryer to give me an extra fresh feel) see video below for full details.
Between Washes Smooth Renew Anti-Frizz Cream
This cream is like heaven. I rub a little on my ends to help smooth out my hair and keep it looking sleek.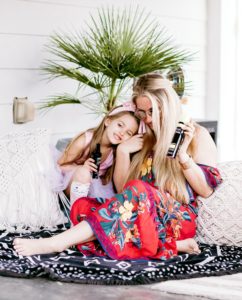 Keeping my hair fresh is the goal. I can achieve that by using any one of these product. However, my favorite product is the Between Washes Style Refresh All-in-1 Styling spray. It just really gives my hair that extra fresh clean feel. The dry shampoo is another great way to refresh your hair after those hard work out days. Right now, there's a Buy $15, Save $5 beauty event happening at Kroger so what better time to try these new products?
I hope you all enjoyed reading.
Candace