Redfish Kids Clothes for the modern kid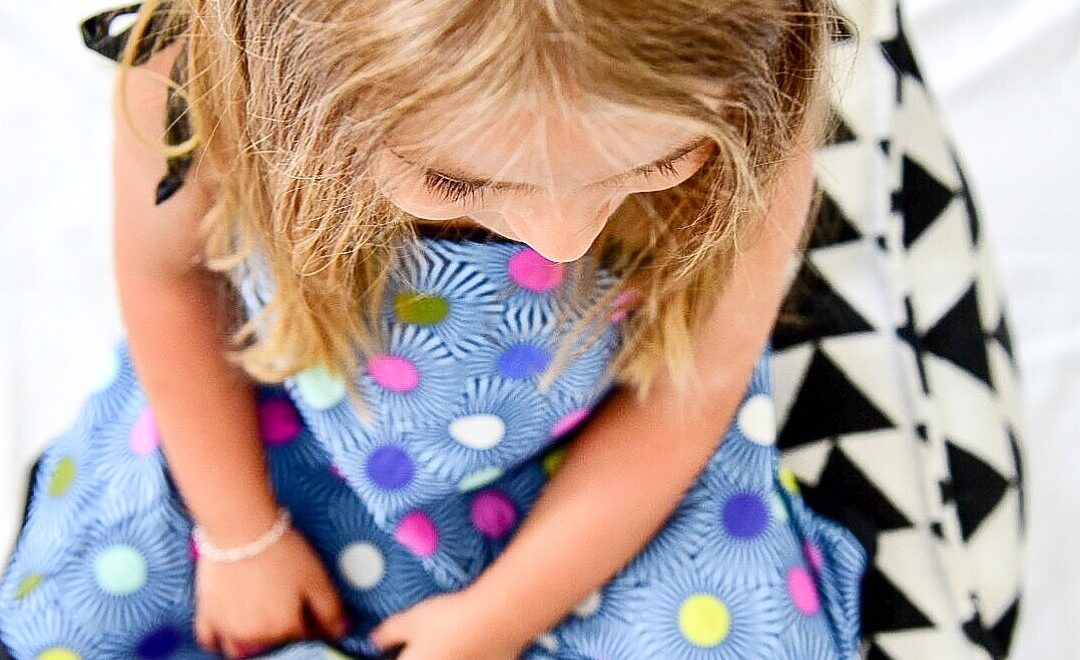 Hi all,
I want to share with you the cutest little shop! Based out of Canada I'm so in love with their modern trendy designs! Currently running a giveaway on my IG page One of my lookee followers can win a CAN$150 shop credit. Enter on my page Giveaway Enter here. They have clothes for adults as well. My daughter is obsessed with wearing dresses right now so we have a collection of them. We love colorful pieces and unique items.

Here is a little info about the owners of the shop and why I love their line!
Redfish Kids Clothing was inspired by the street fashion of cities like Hong Kong, Shanghai and Tokyo. With strong lines and expressive colors, Redfish fabrics are handpicked from around the world and purchased in limited quantities – rarely is the same fabric combination repeated.
Each Redfish garment is locally made with love and attention to detail. Born out of a need to create clothing with heart, Redfish Kids Clothes are symbolic of our commitment to honor the strength and courage of our children and their unlimited potential to shape the future of our world.
I was so honored to be featured on their blog page! I put together a list of my top 5 pics from their site. You can see that post here Can1loves Top 5!
Here is one of my fave dainty little girl looks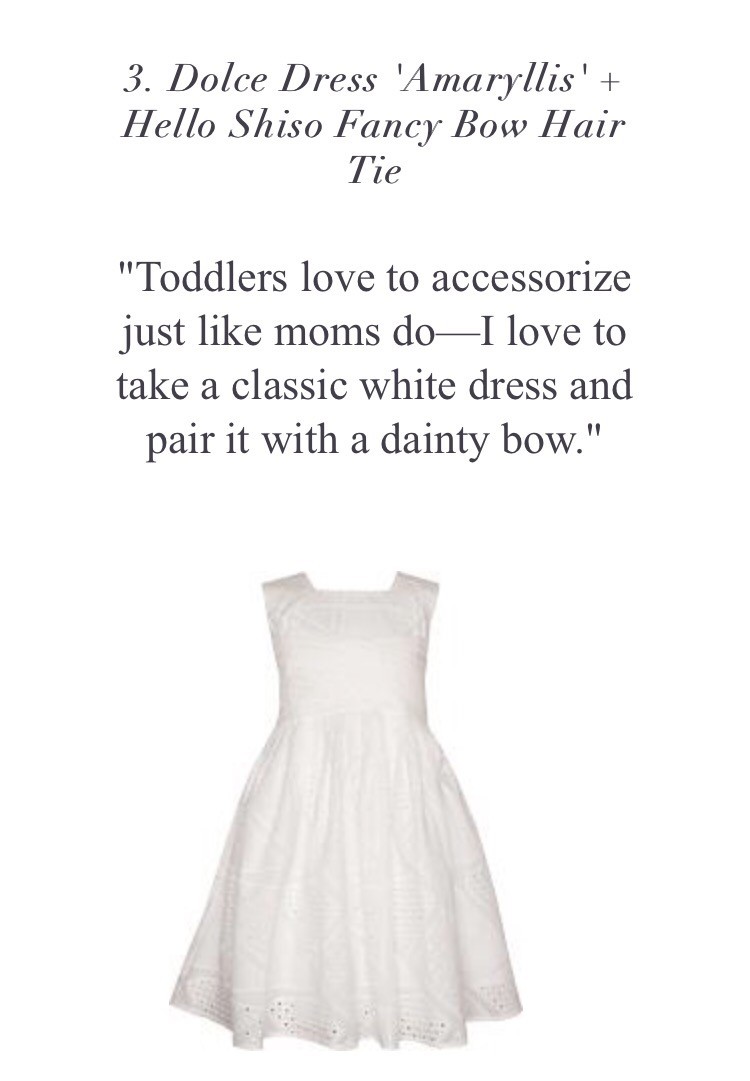 What I also love about the shop is clothing for women or us moms! They have a line that has the word courage on them! I love that it's a powerful message that we need to instill in ourselves and children.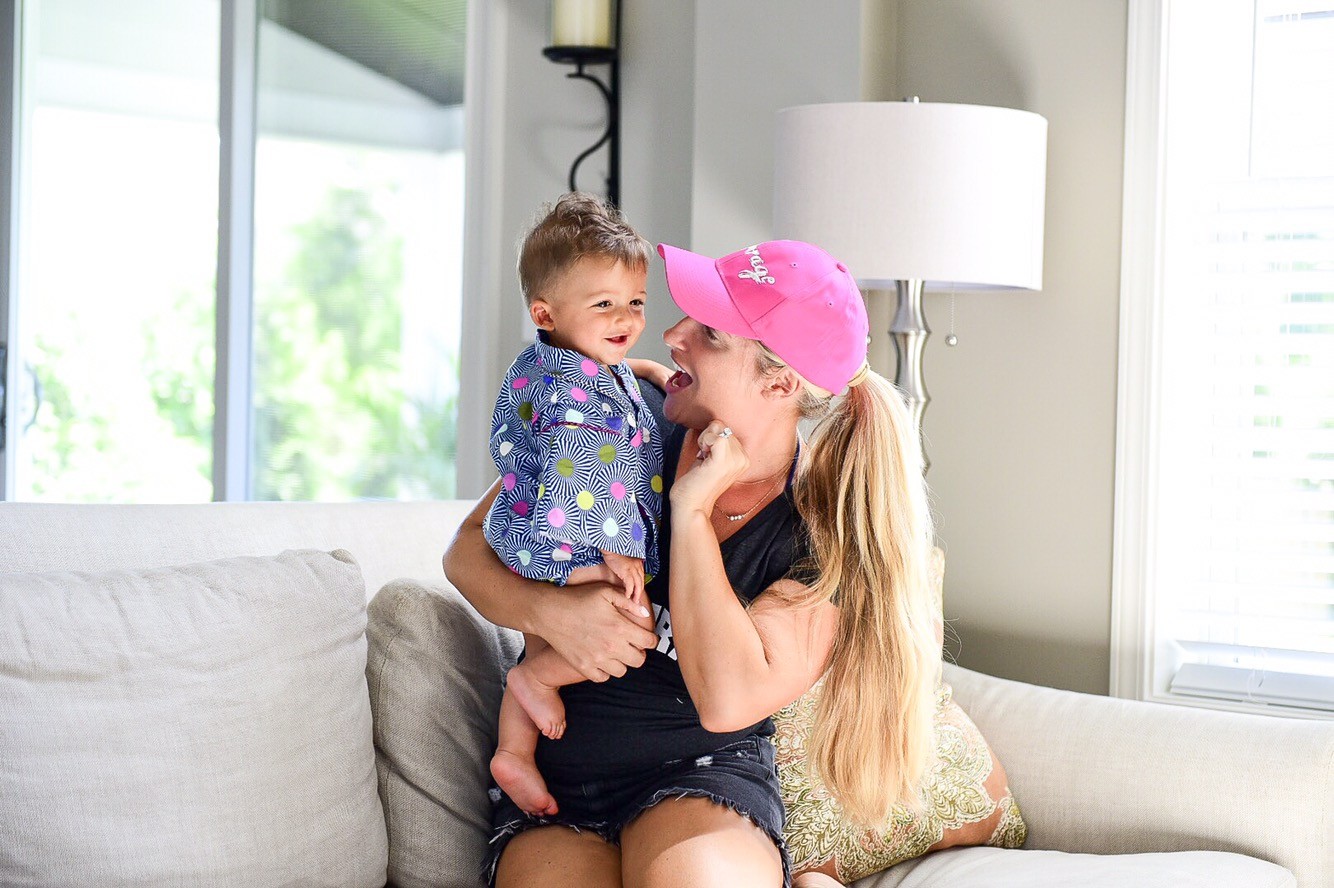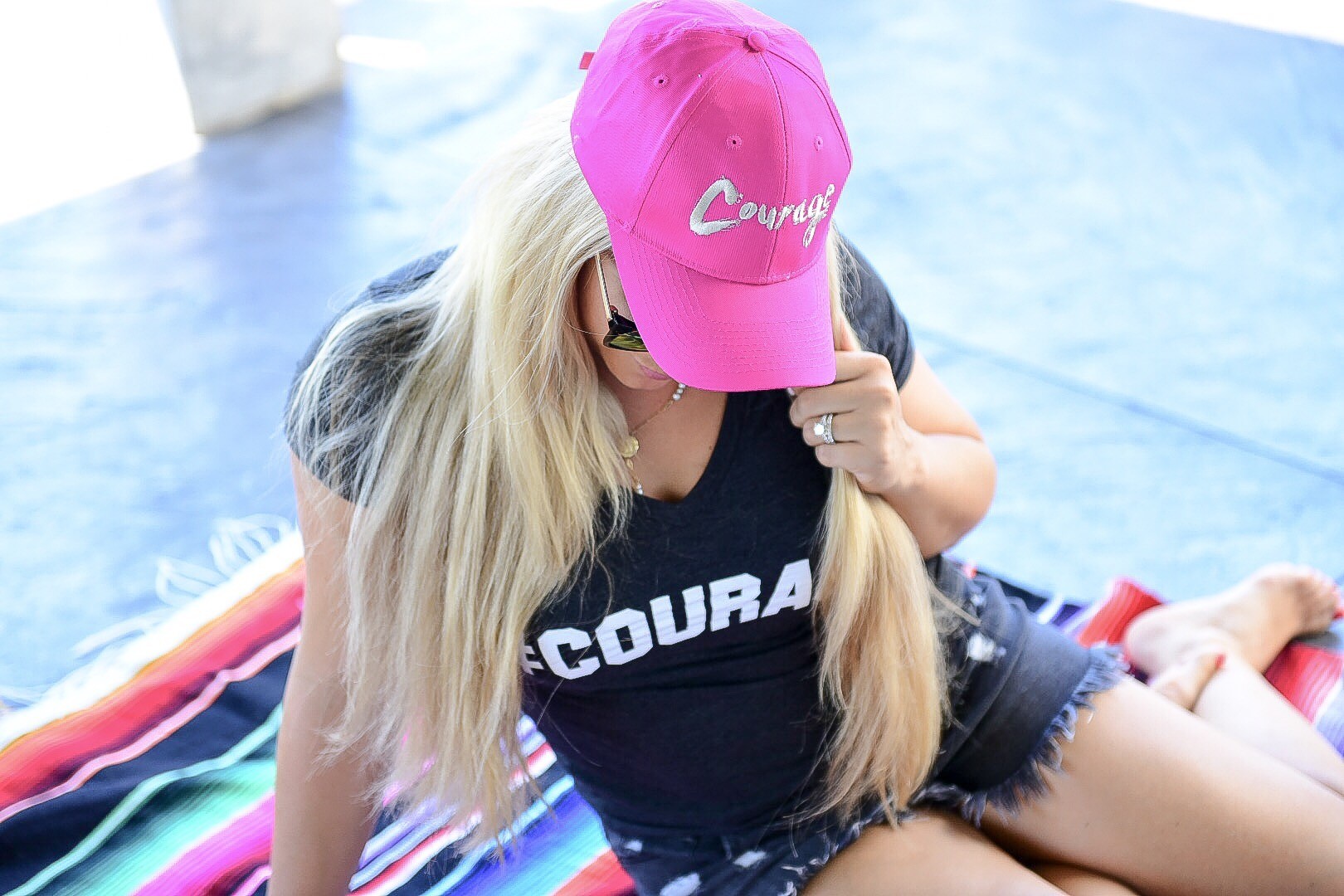 Here is Redfish message and the meaning behind courage. I absolutely agree firmly with jos message.
What is Courage?
"The secret of happiness is freedom, the secret of freedom is courage."
― Carrie Jones
We spend a lot of time discussing courage around Redfish, what it means – both in our business and in life.
As our kids get older it has become increasingly important to us to nurture and encourage our own kids to develop this essential characteristic and we strive to create a space where we can encourage this in our communities, connections and creative collaborations as well.
Courage starts early in life, as simply as asking questions, taking first steps or trying new things, throughout life you have to have courage to trust yourself. You have to trust yourself in order to handle obstacles, to stand up for what you believe in and you have to trust yourself before you can trust anyone else – you have to trust that even if someone lets you down you have the strength to handle it. With trust in yourself you can meet the world with an open heart and open mind!
We love to celebrate courage of all kinds at Redfish Kids and would love to hear stories of you and your kids living and loving courageously! #courageouskids
xoxo, Redfish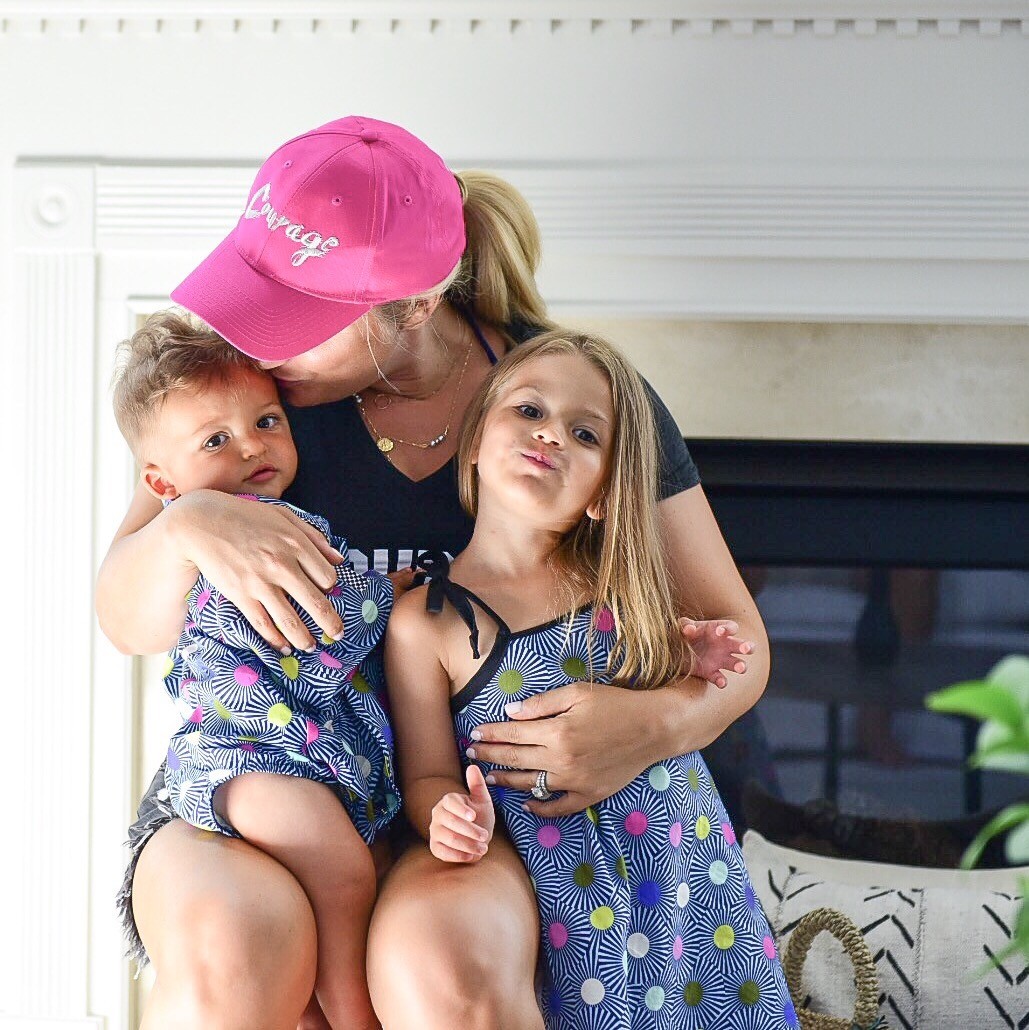 Ok I need to share one more of my top 5 fave. How cute is this outfit for a little girl!!
Girls don't always need to be in pink and purple! A more modern trend is putting them in blacks and blue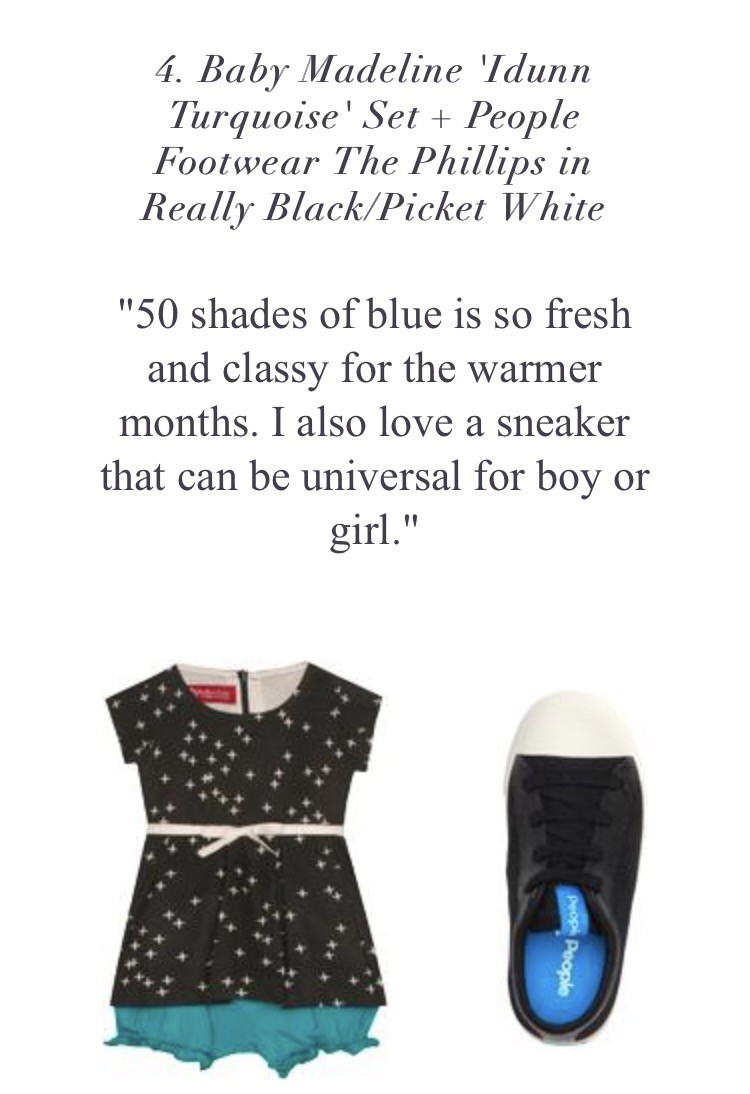 I hope you check out their page! Redfish Kids! I know you will fall in love with their clothes and message as much as I do!