Finest Playa Mejures Resort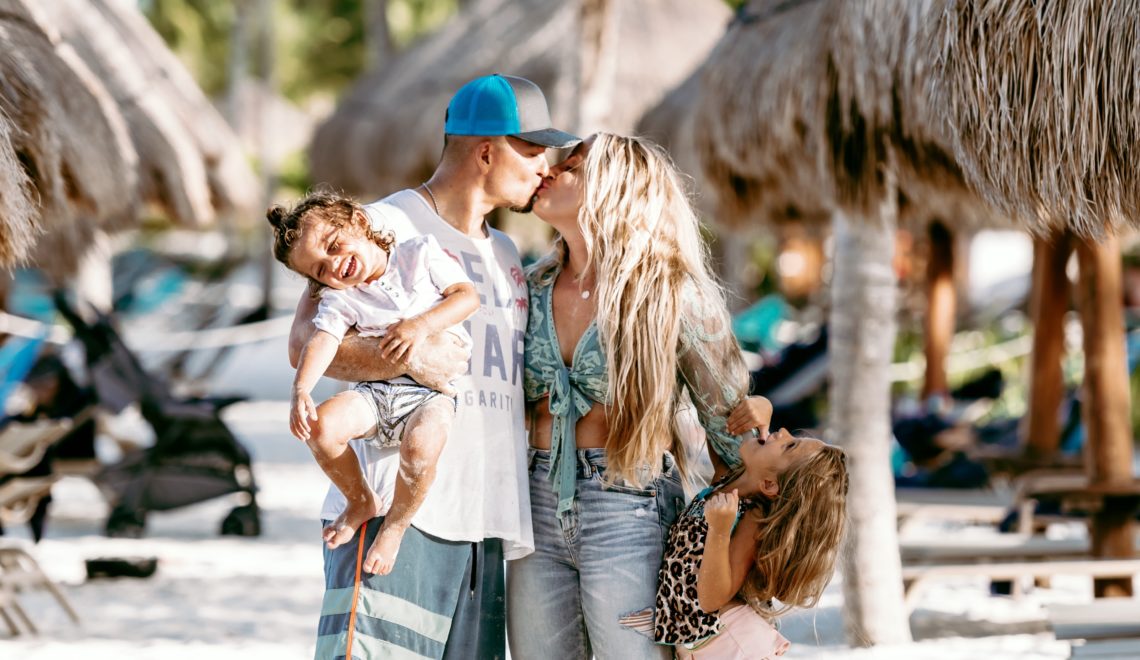 Good morning! Thank you so much for following along on my Instagram stories during our recent family vacation travel to Finest Playa Mujeres Resort. I have received so many messages so I decided to write a review because it is the ultimate family vacation resort.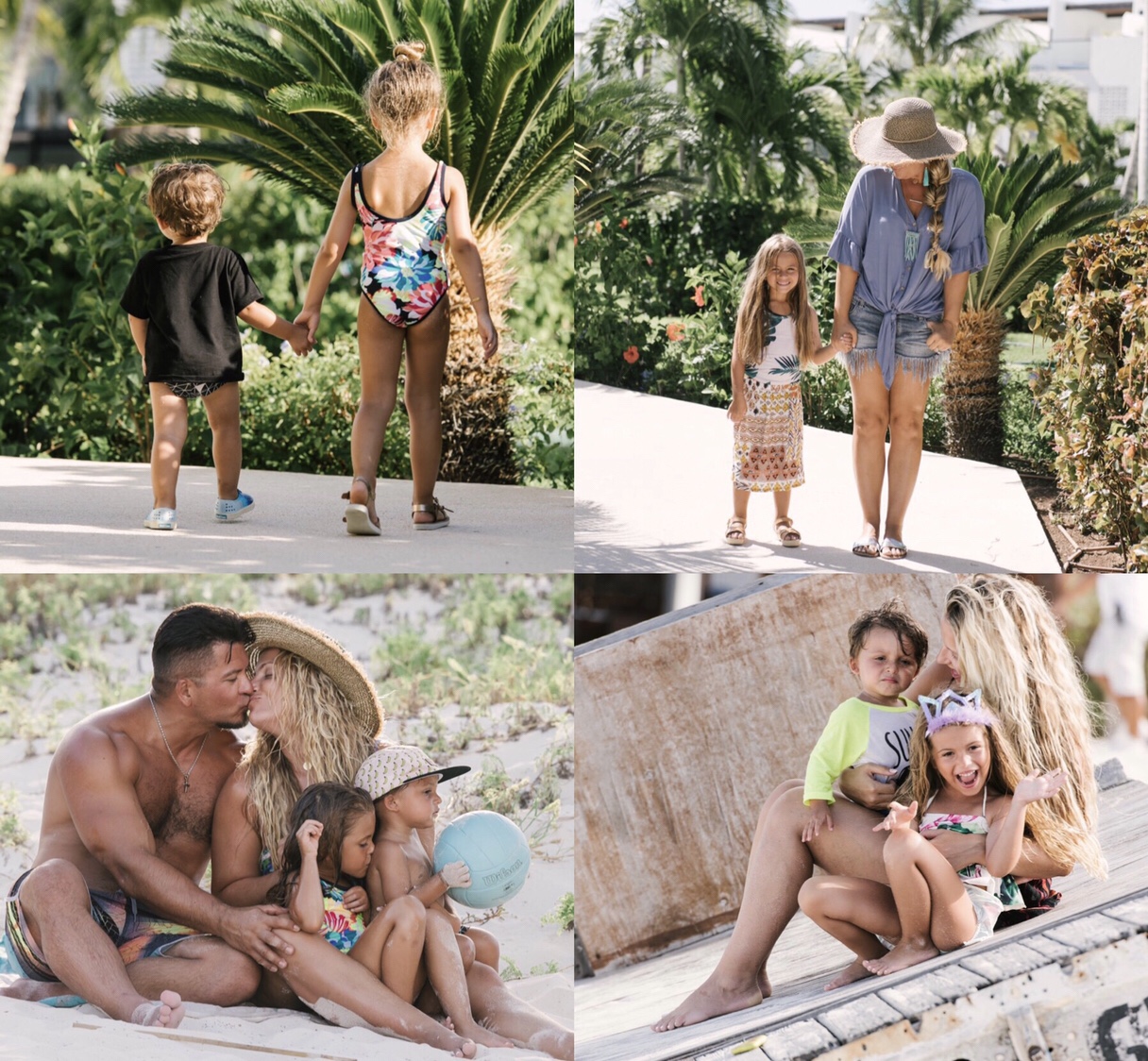 Each year we save our money to do one big trip out of the country usually in August. I choose August because it's a beautiful month and I like to end the summer with a bang. Well this year's summer vacation was more than a bang it was absolutely just breathtaking.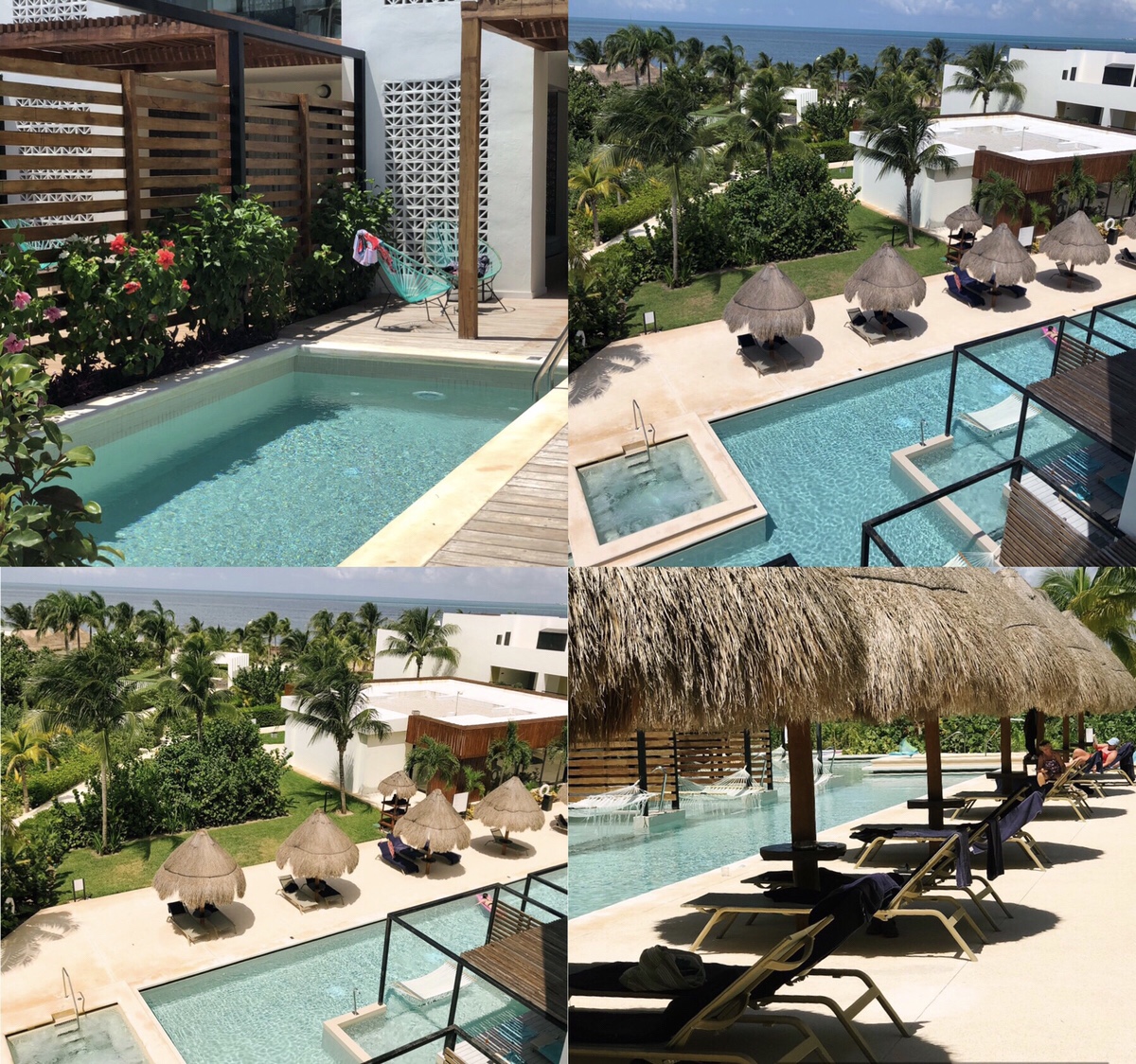 Arrival
We set up transportation from the airport to the hotel which was about 30 minutes away from Cancun Mexico airport. When we arrived at the hotel the grounds were absolutely beautiful from landscaping to the drive up rocky driveway. We were greeted with fresh bottles of water and towels to wash our face and hands. That is such a small touch but It's so refreshing after traveling. Our check in process was extremely fast although our room was not ready because we arrived a little early so we had to wait two hours during that time we went to the bar had some tequila shots and ate lunch.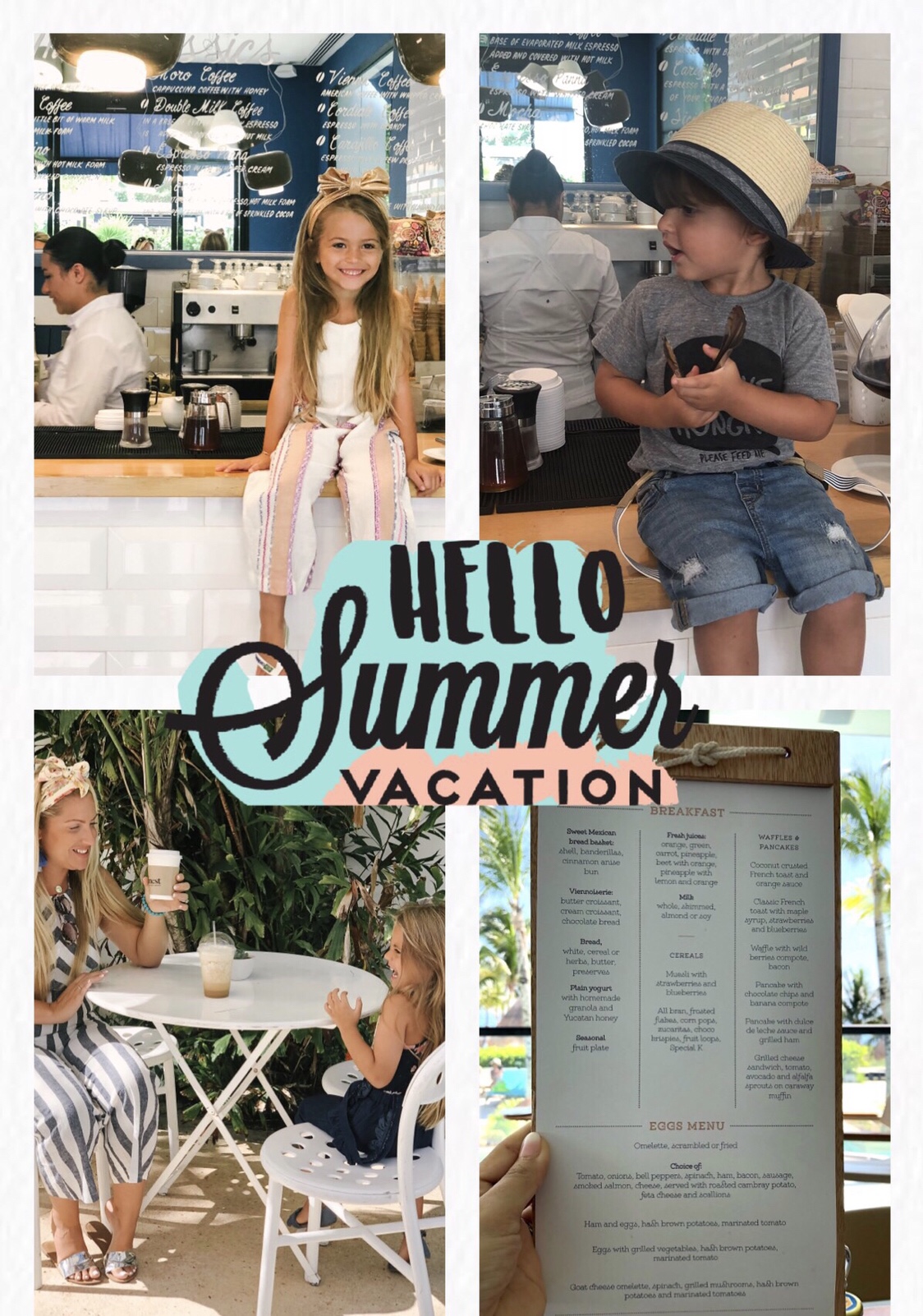 Rooms
We were escorted to our room. Hands-free as they took care of all of our luggage. The room was absolutely gorgeous with a stunning view of the ocean and jungle greens to the left of us. The room was very modern and comfortably arranged. I love how clean it was. The bed was extremely comfortable and they had a pull out couch for my daughter and crib set up for my son. In the room we had a mini bar filled with M&Ms snickers Coca-Cola in a glass, freshwater and juices. There was also a cabinet filled with premium liquor from tequila, vodka bourbon. Our room had fresh flowers arranged on the counter as well with fresh fruits in a fruit bowl. We also had a Jacuzzi bath outside on the balcony with a nice bed on the balcony as well.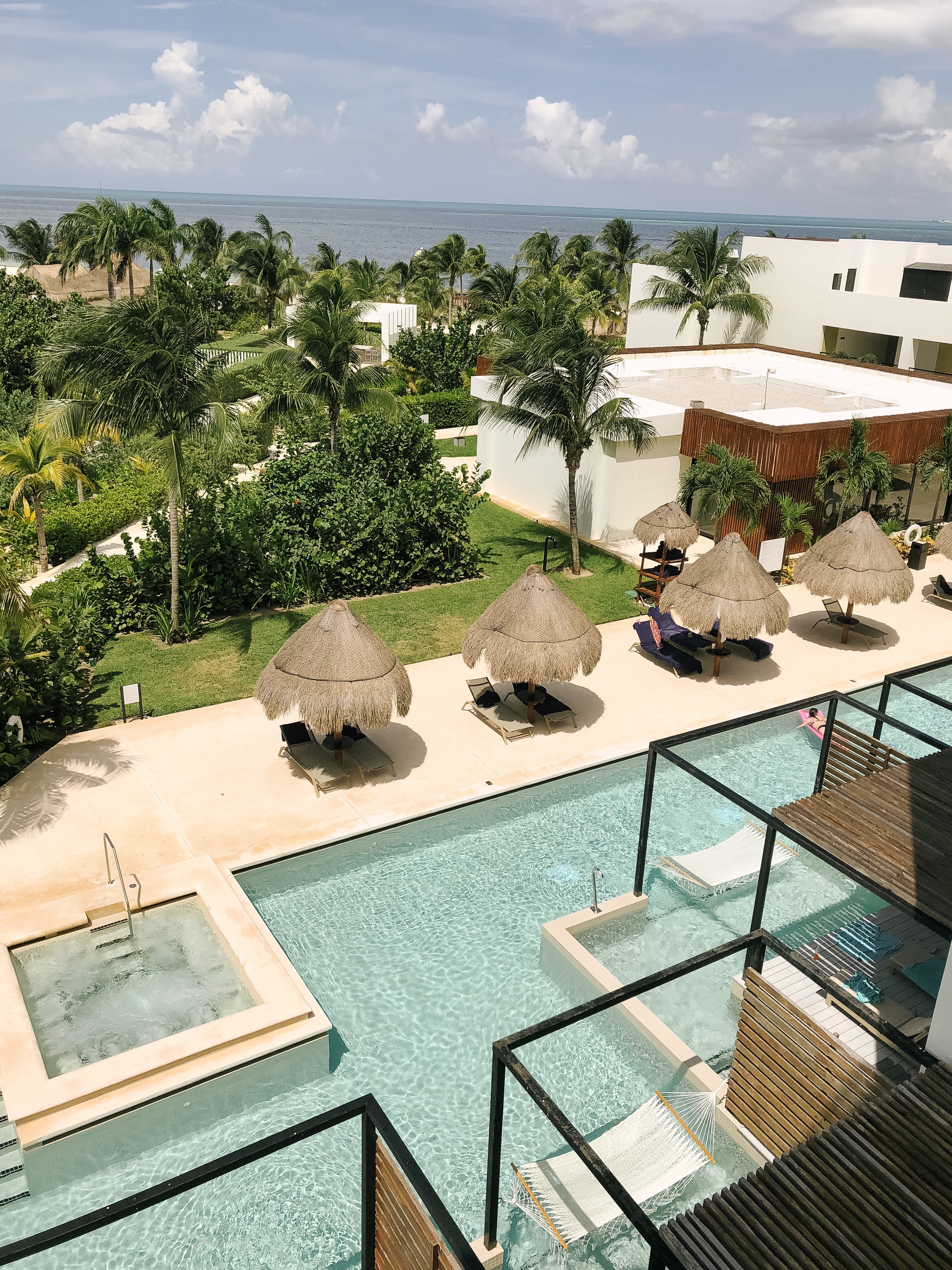 Food
We ate at every restaurant except for the hibachi. I was extremely impressed with all of the selection. My daughter had a fillet mignon at four years old I don't think I ate my first fillet till I was 26 lol! Dinner always was fantastic. Over the course of the week I had chef inspired meals. Each meal was freshly prepared. We ate fresh salmon, veal chops, amazing pasta dishes. We had lobster a few times which the kids loved as well. The clam chowder soup from Duke's lobster bar was absolutely amazing. One thing I want to touch on is there salad was extremely fresh all of the greens were very crisp and refreshing. One salad I particularly liked had a go cheese grape fruit pecans red onion and a albacado vinegarette.
For breakfast there was a market place with a selection that was out of this world. They had all kinds of fresh juices from Cantaloupe, watermelon, celery cucumber kiwi, beat juice, freshly squeezed orange juice. There was an omelette bar fresh sushi bar and tons of Mexican the lights along with homemade pastries.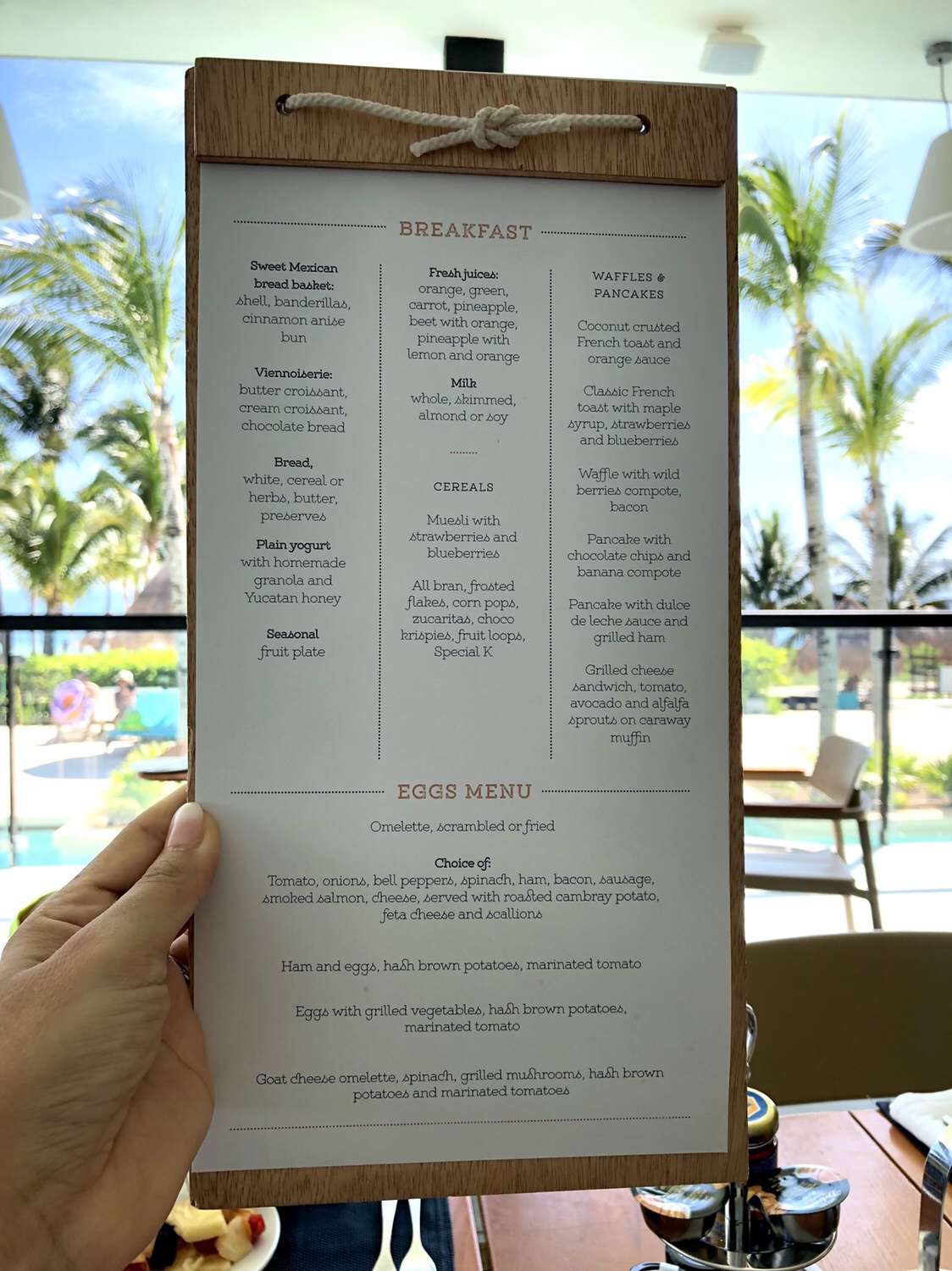 We frequented at coffee shop every morning because they had the best espresso literally so much better than Starbucks!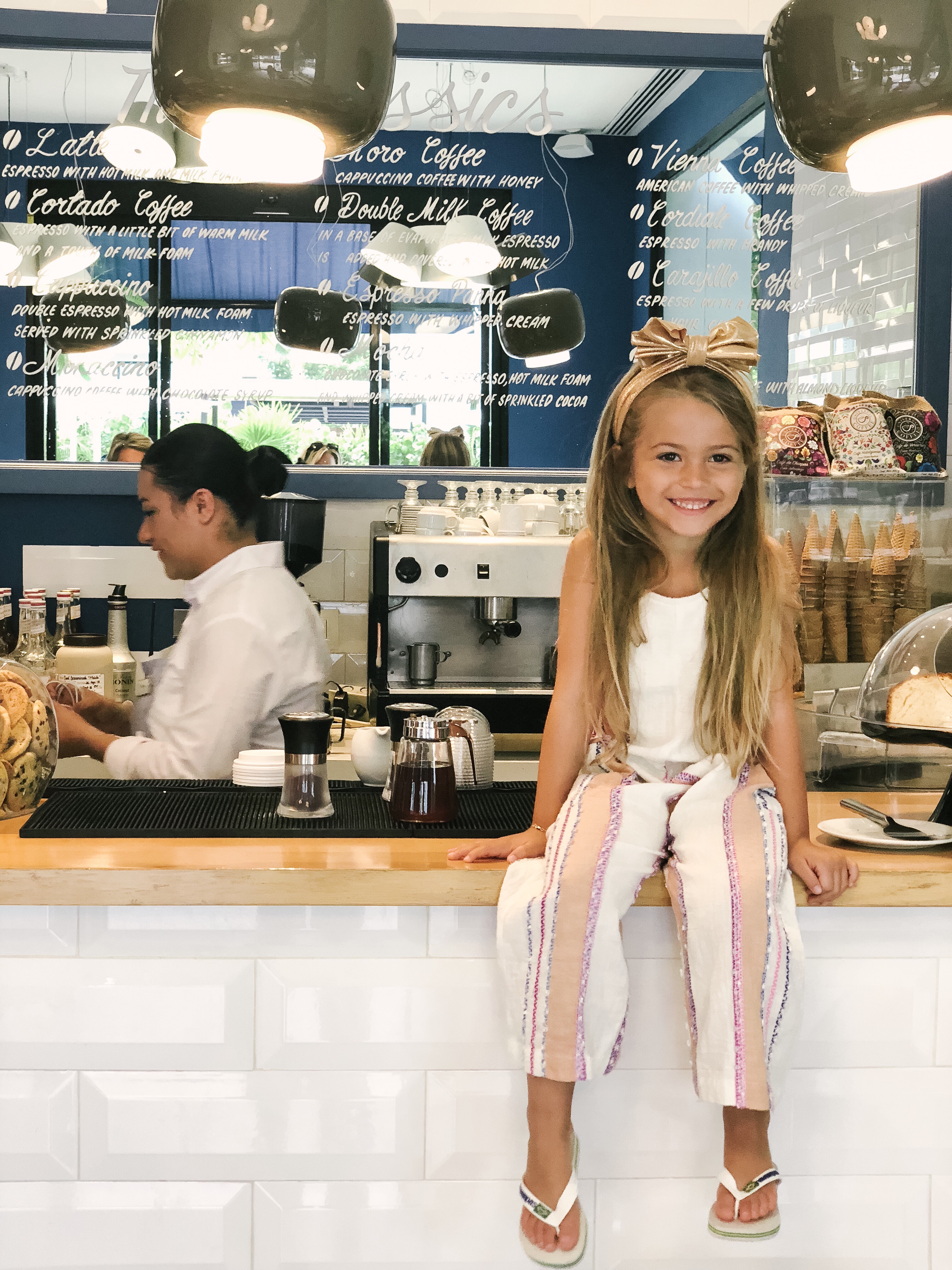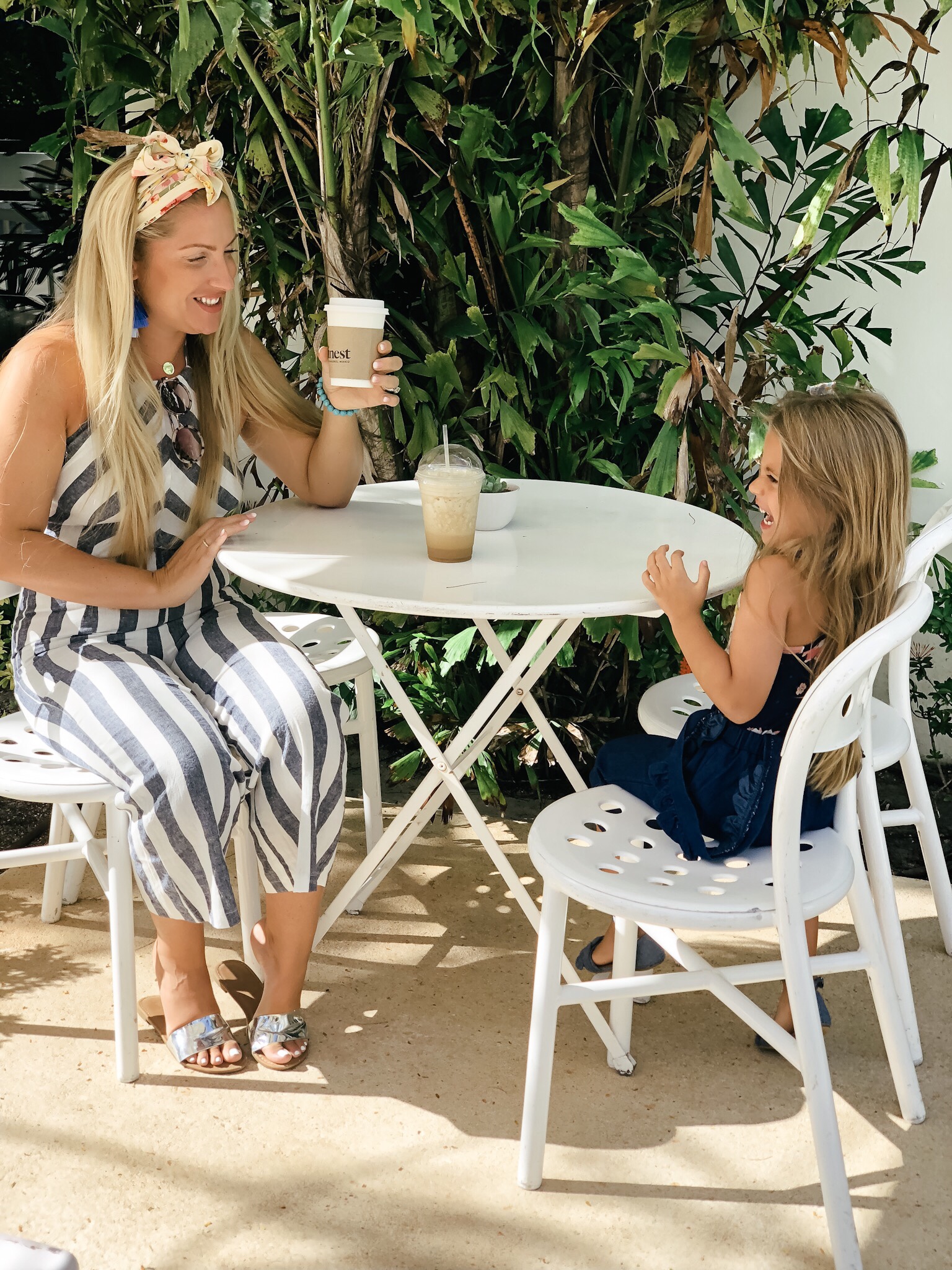 That Milancas Face when she tried coffee for the first time haha!
Beach
Every day after breakfast we entered the beach. Our concierge Antonio was extremely professional and was always so accommodating and meeting my family's needs. In the morning we reserve our spot on the beach. When we arrive there was always fresh towels and water on ice and a Bucket full of beer which my husband loved. Victor was our beach waiter he was more than gracious to always have fresh water , milk fresh fruit anything my kids would need. Plus the best part is he kept the tequila flowing for me. Yes I am a tequila drinker it's one of my favorites.
If the kids got hungry on the beach they were always bringing around fresh fruit or we can order something from the beach menu. So guys one thing we love to order from the beach menu was chicken quesadillas. We were in Mexico so we had to eat Mexican right!!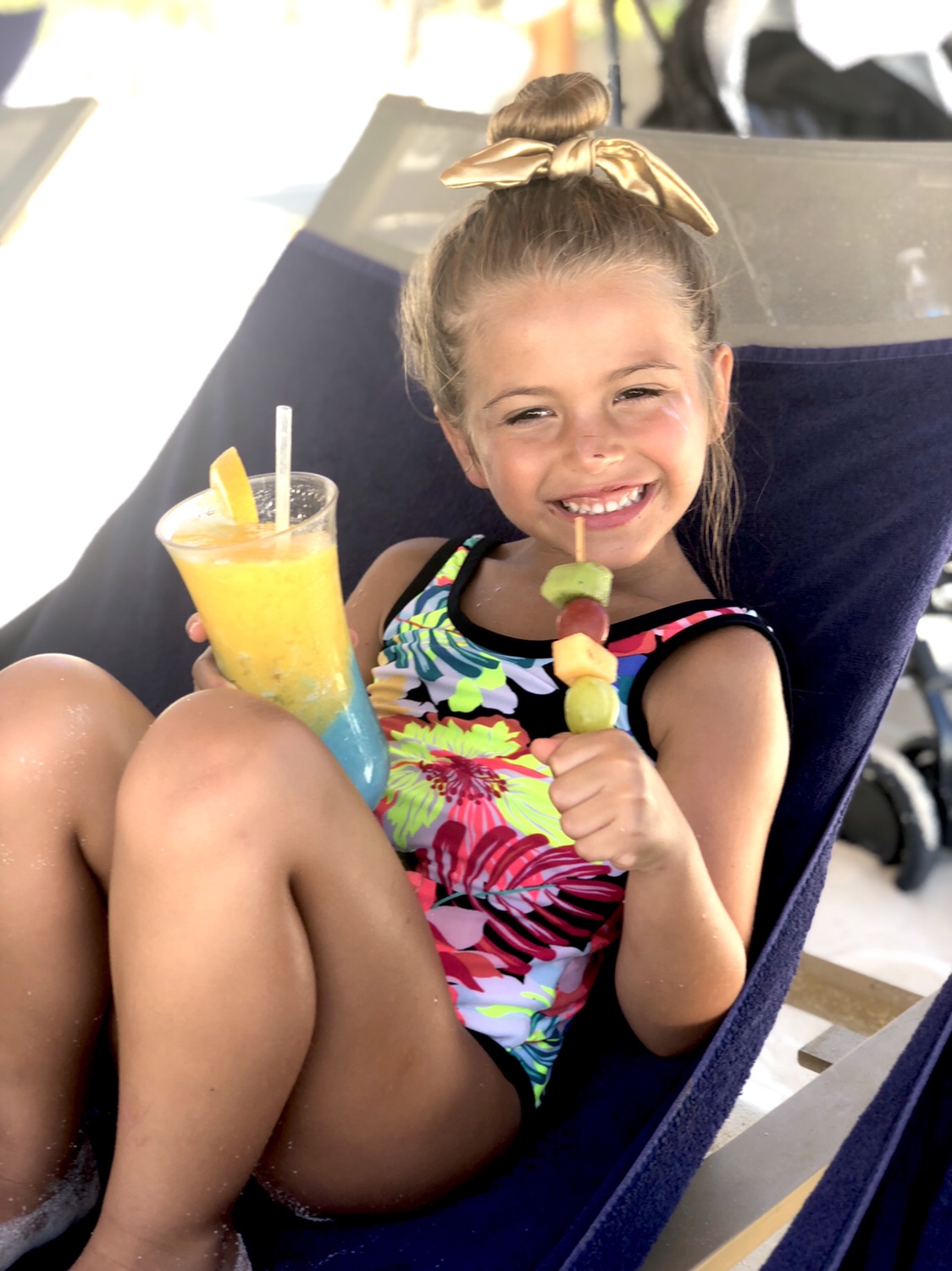 On the beach concierge would walk around with fresh wet washcloths. They also had sunblock or toner spray for your face if you wanted to freshen up.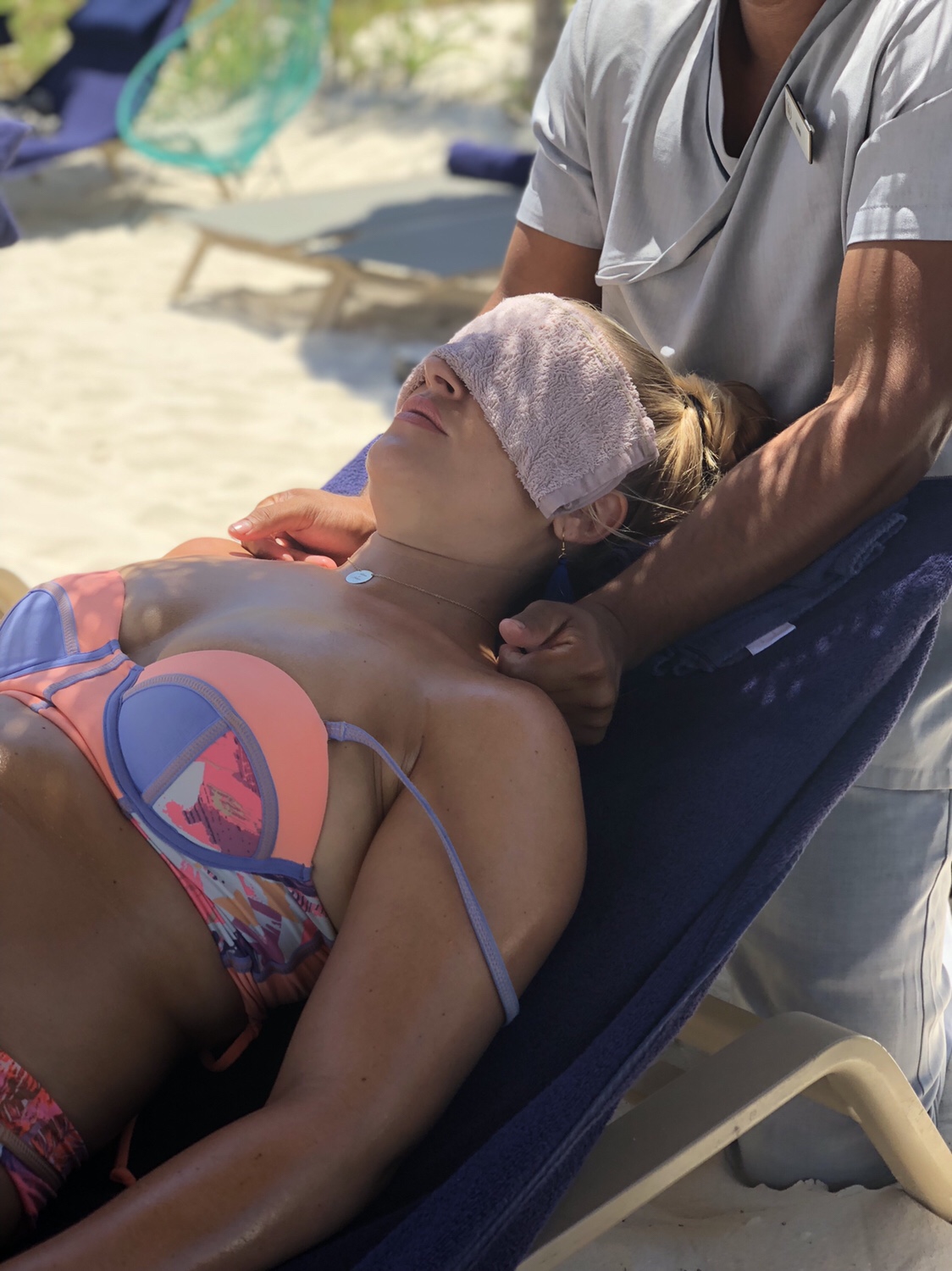 Each day members that worked at the spa would come around and give you a mini massage while on the beach which was the perfect touch in paradise.
Massage
OK now that we're talking about massages. My husband had our first couples massage on our honeymoon and it was not good. Finest Playa Mejures had the best masseuse ever.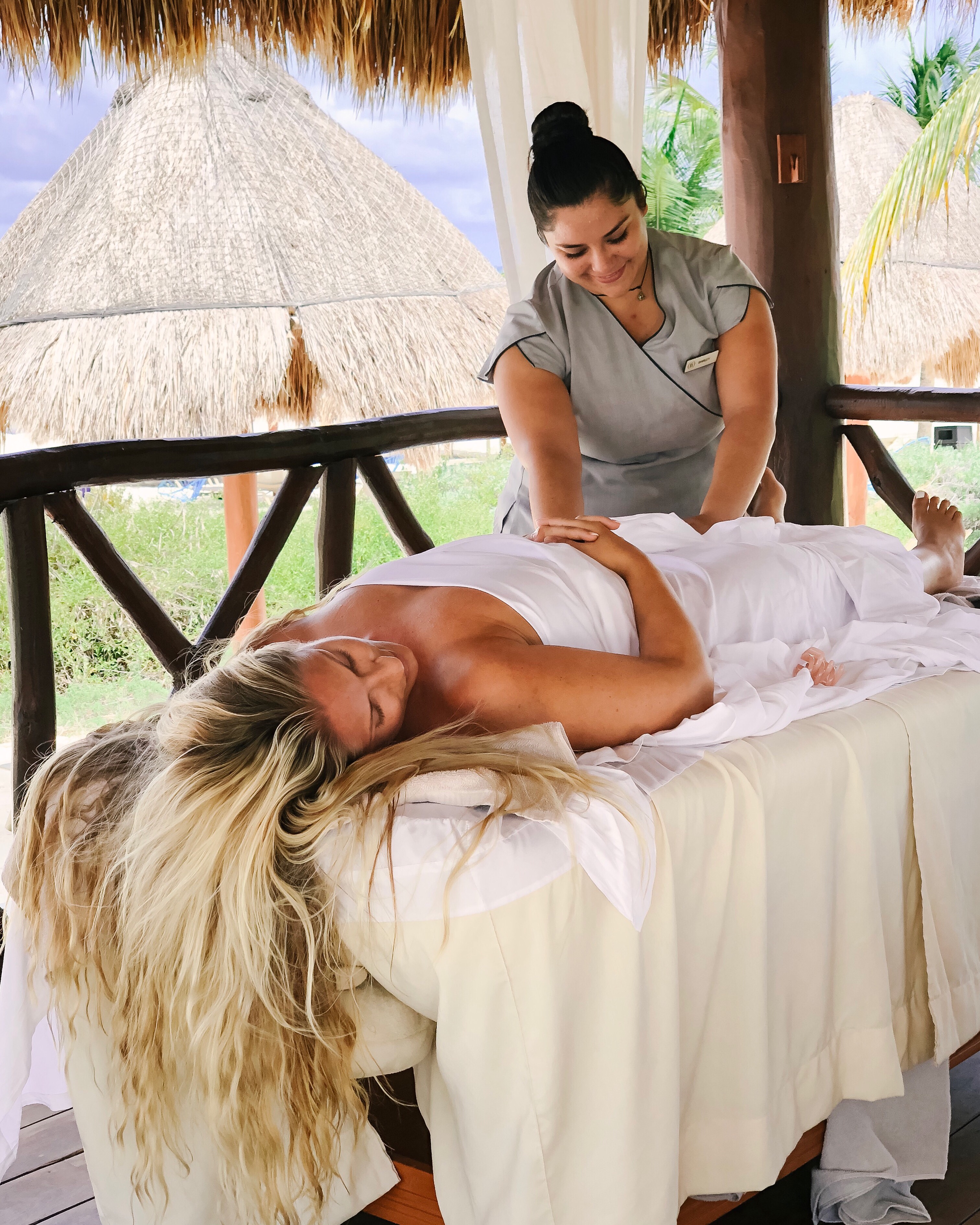 They were absolutely amazing. From the essential oil's to how they did stretching technique's was just what we needed. My husband and I also did a hydrotherapy session.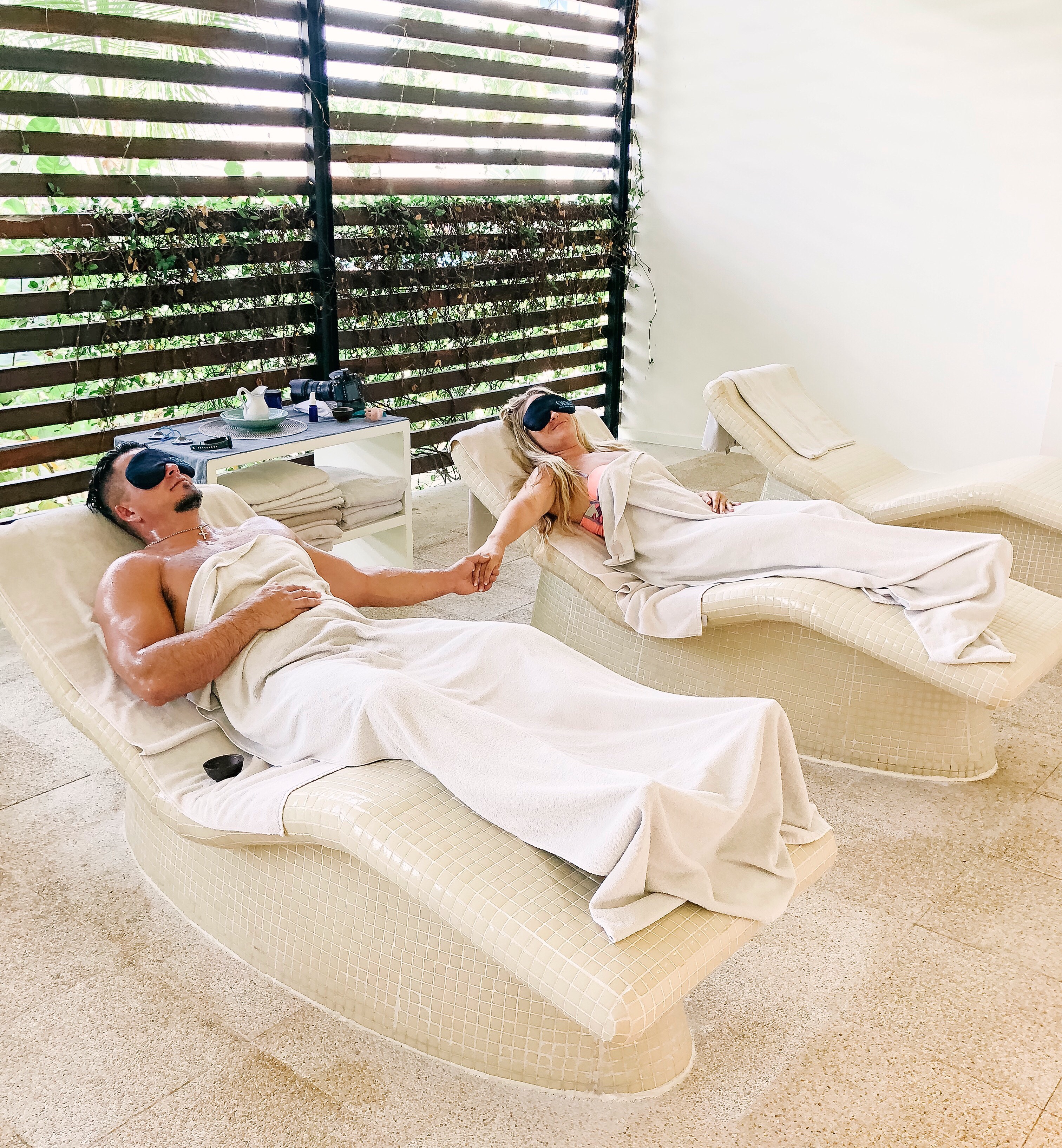 I have never heard of this before but it was so romantic and great for the body. You guys literally have to go there just for the hydrotherapy!! The  One spa was absolutely amazing. When we go back I cannot wait to get another massage.
My daughter went for a mini massage and pedicure. She was absolutely so thrilled the smile on her face warmed my heart. She was pampered for one hour. The kids massage room had magical twinkling lights, toys and balloons all around. When she entered the room her face was all smiles from ear to ear.
http://www.can1love.com/wp-content/uploads/2018/09/img_6228.mov
OK now I know what you were thinking what did I do with kids while we were in the spa ? Well let me start off by saying I don't like to leave my kids with anyone. There is a kids club that looks like a mini Disney World. When I went to do a walk-through of the place I was immediately comforted to know how professional the employees were. They assured me my kids were in good hands I love the security feature of the building and the activities we're perfect for daughter. They had an artist center, movie center huge pool with slides. Also they fed the kids lunch. I love tell they met each of the food groups for the children's lunch selection. They have a day full of activities for the kids. The sitters will take your child to the beach they can go horseback riding and tons of other fun things kids would love.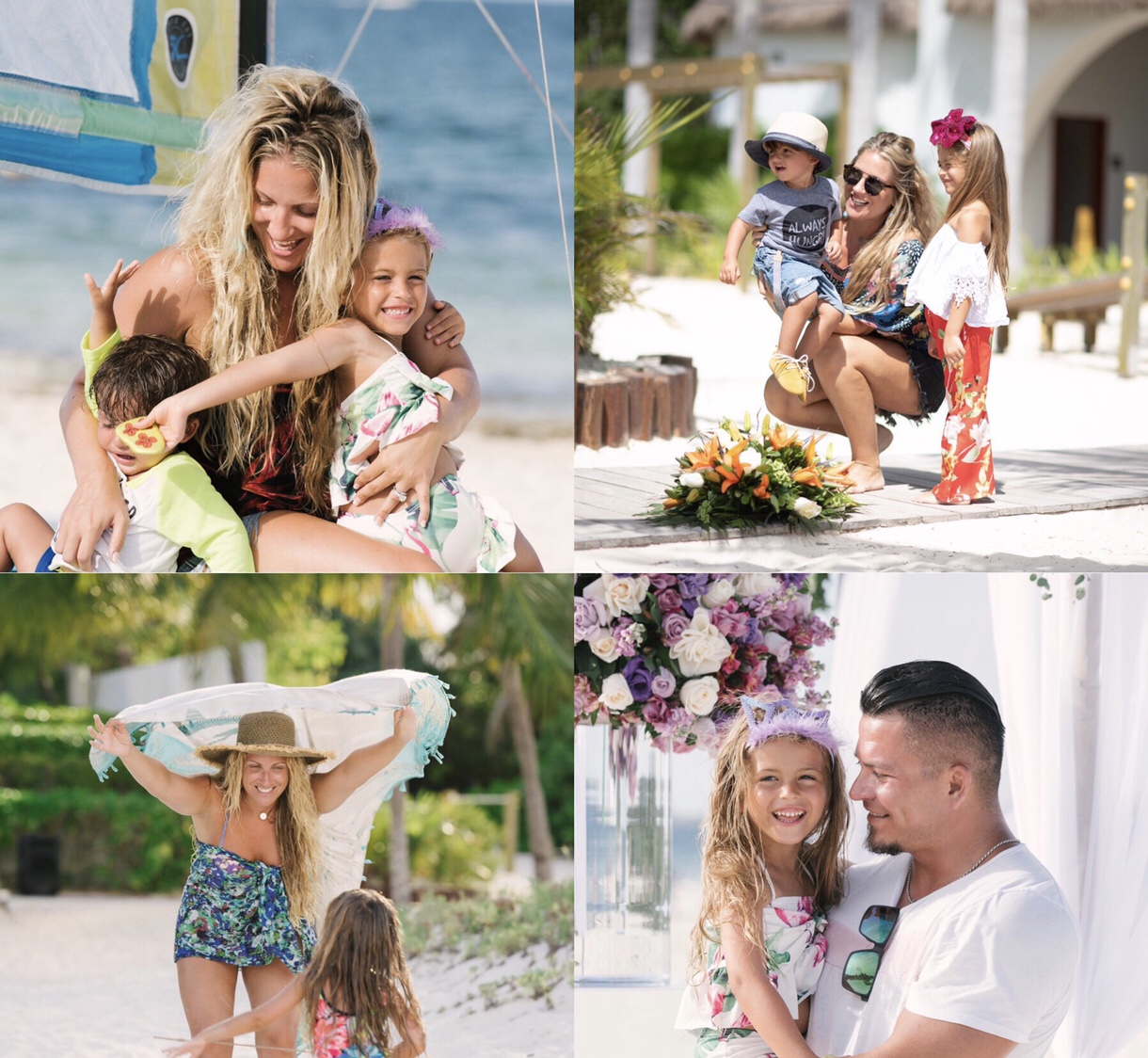 Our time with so well spent. We did not have to make reservations like other all-inclusives. We were not on a time crunch and back to me and really helped make in paradise so much better.
If you were looking for the perfect tropical getaway to paradise. Look no farther this is amazing family resort!
I hope to see you guys there next year!
To @finestplayamujeres thank you so much for having us we have memories to cherish forever and will be back next year!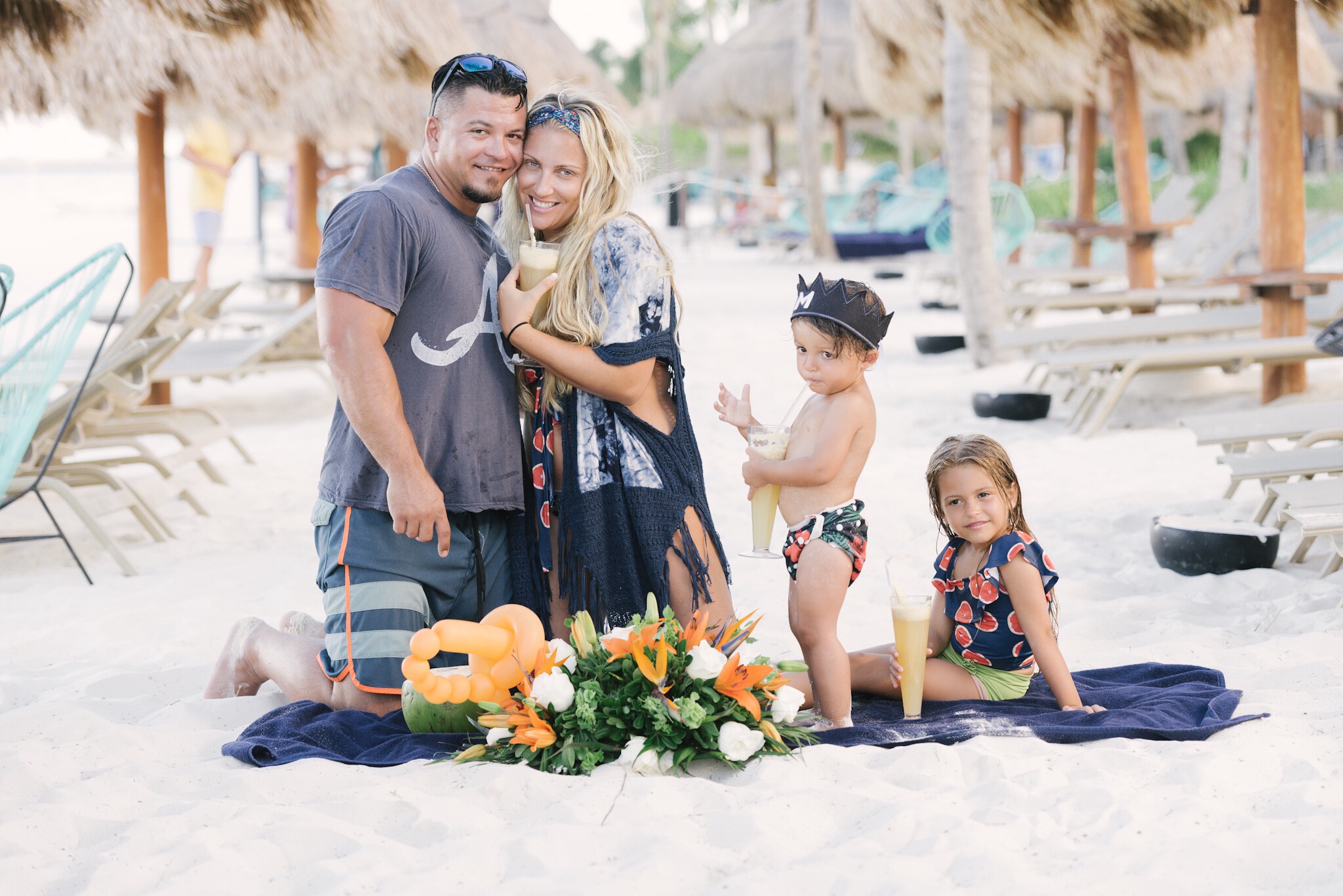 Xoxox-
Candace