How to: Disney + Orlando x 3 days
So I want to first start off by saying I did not know if I was going to be able to write a blog post on this travel vacation because it was out 1st time attempting Orlando in 3 days as a family of 4. As you may know traveling with kids can be hard.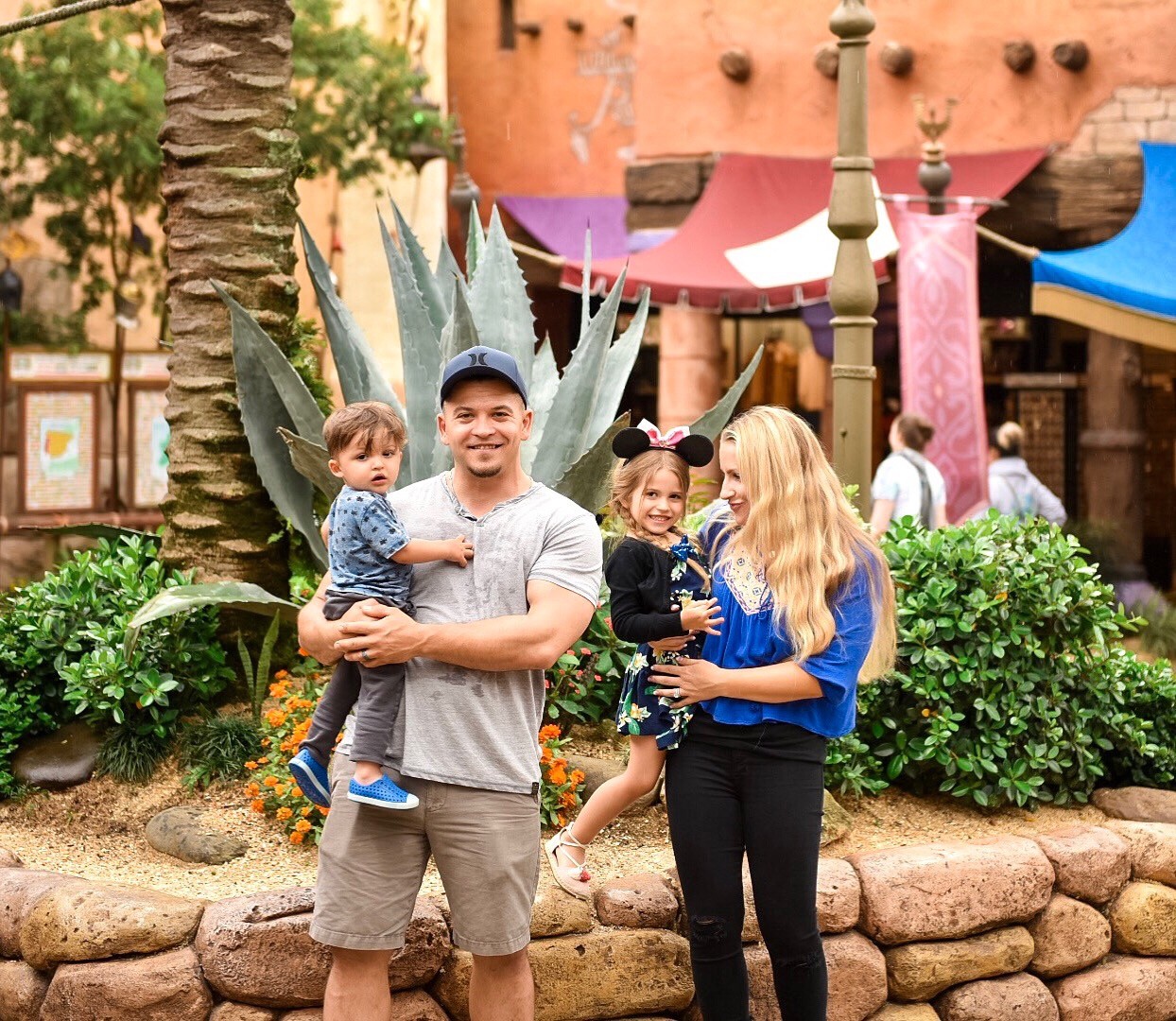 Well guess what? It worked out much better than I have ever expected.
The Plan: 3-day getaway, Visit universal studios for 2 days and 1 day at Disney's Magic Kingdom. Then off to the beach for the rest of the week.
Goal Achieved !!!
Day 1
We arrived to Orlando mid-day on a Saturday and checked into Loews Sapphire Falls Resort . Upon arriving all the staff was absolutely amazing and fast to check us in. We arrived a few hours early and I was surprised they gave us an early check-in. We were greeted by Peter who helped us with our luggage and gave us a tour of the resort.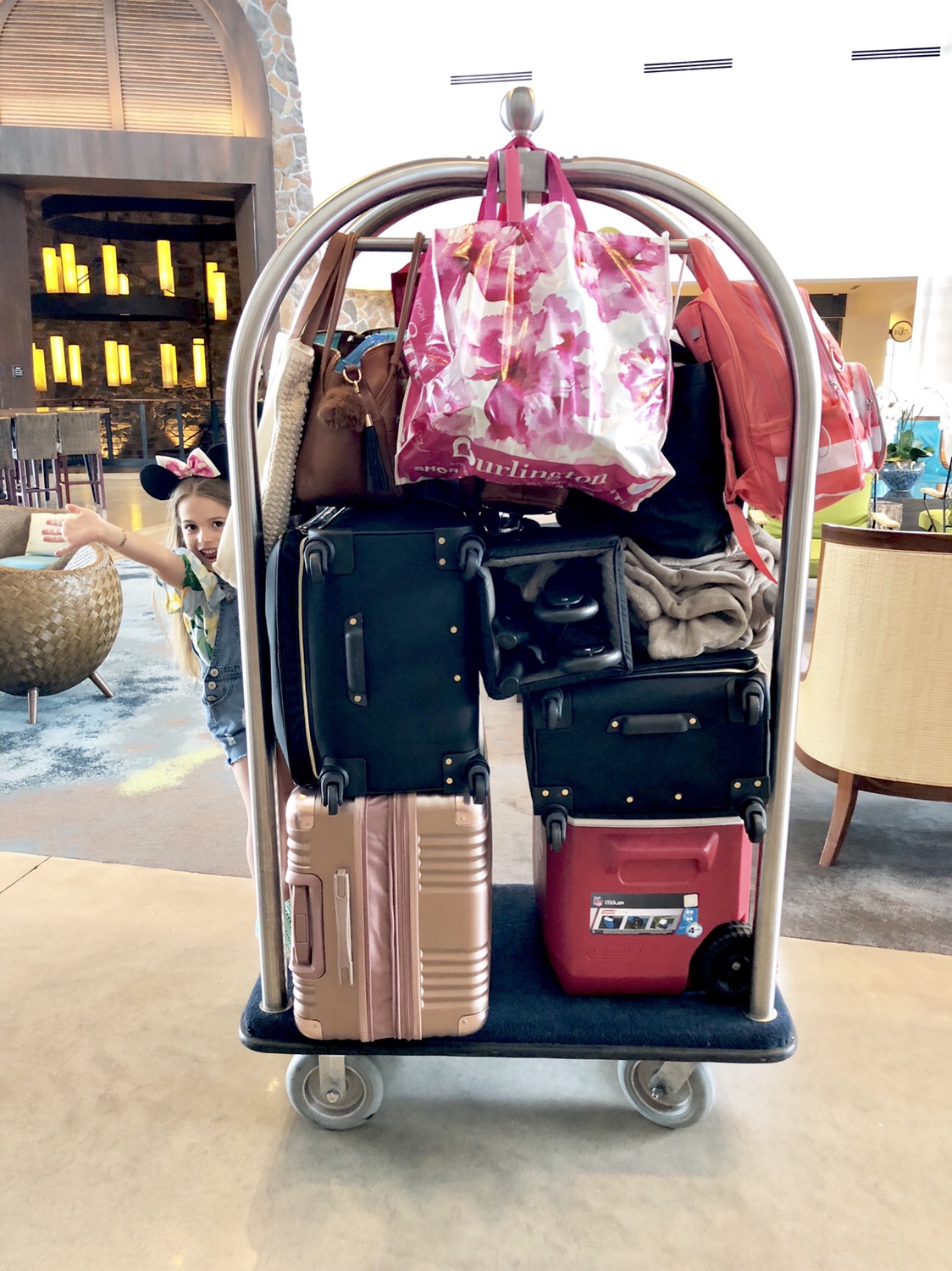 When we entered the room we had a breathtaking view over the water with tropical palm trees and phenomenal landscaping. The waterway has a water taxi that took us back and forth from Universal Studio
Of course my kids were hungry so we hit Amatista a carribean inspired restaurant located inside Loews Sapphire Falls Resort . It was very delicious and hit the spot right before we we were headed to Universal Studios . We got burgers and they were very big! I know not good for my diet but hey we were on vacation.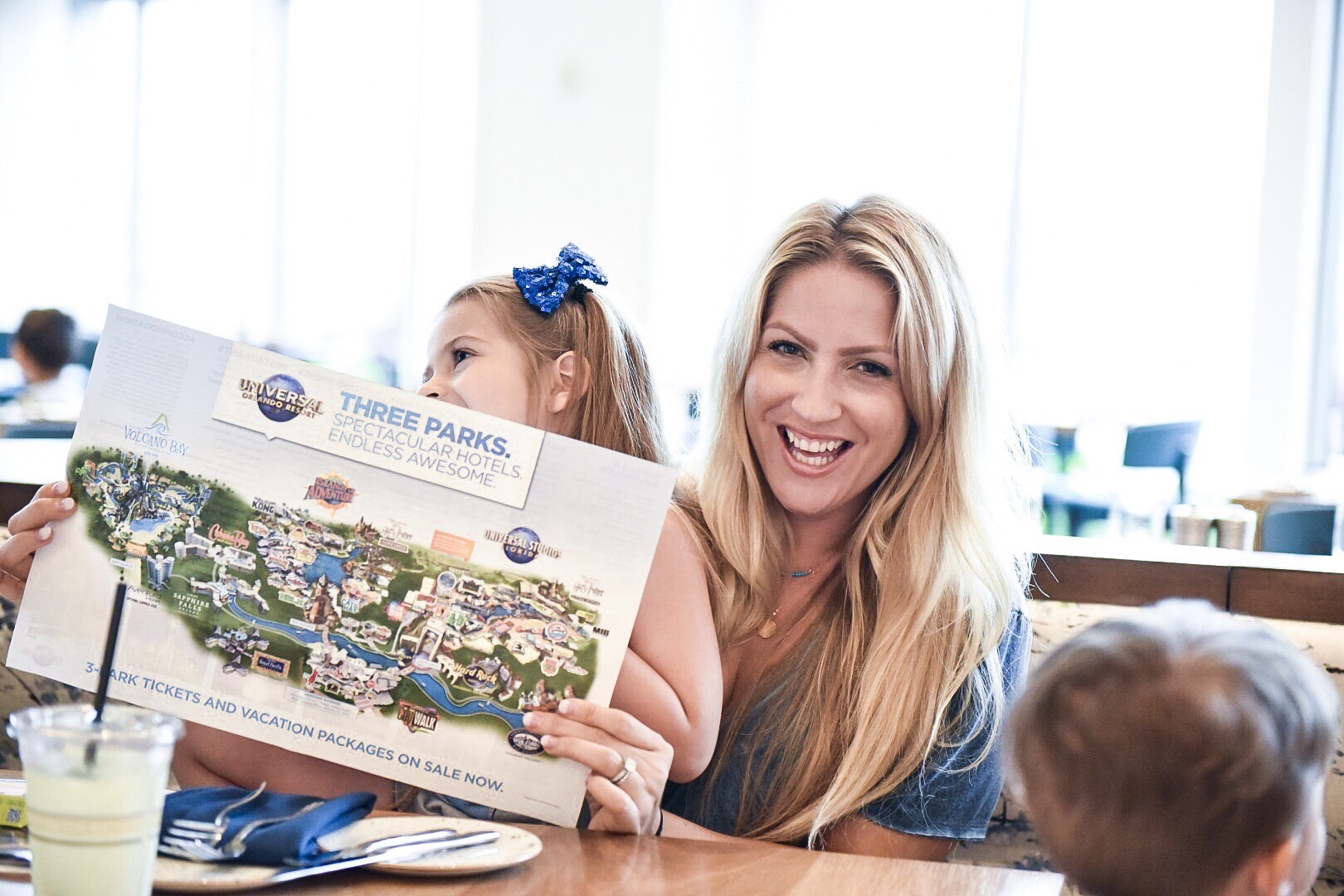 After a late lunch we headed to the park.  Rememberwe only have 3 days and need to use our time. From the resort to It was about 4-5 mins on the water taxi. If you don't want to take the water taxi they have shuttles at the resort that will bring you straight to the park.
Quick Tip: Bring Ponchos Yup! It's Florida and always expect it to rain. We got ours off Amazon -Family Pack  It was a pack of 4 so worked out perfect. So yeah it rained the 1st day we got to Orlando so the ponchos came in use. Plus we did not let rain get in our way. There was so much to see and do. I have to say hubby and I talked about how the rain or cloudy whether kept it cooler. We Were not drenched in sweat so it was a good trade off for us.
Universal was amazing! My daughter was obsessed with transformers we rode the ride 3 times. My hubby and I loved it as well. I was so astonished by all the animation and effects of these rides. I don't want to get emotional here but  last time I was in Universal I was 4 like my daughter. My favorite ride was ET! I got
to ride the ride with her and I teared up. My hubby called me a dork lol but that is the oldest ride there.
The rooms were awesome at Loews Sapphire Falls Resort . My babe kept calling it the blue room. It was filled with pretty hues of blue from the mirror to the bed linens. Speaking of beds… the bed and down filled pillows were on pointwe all slept so well.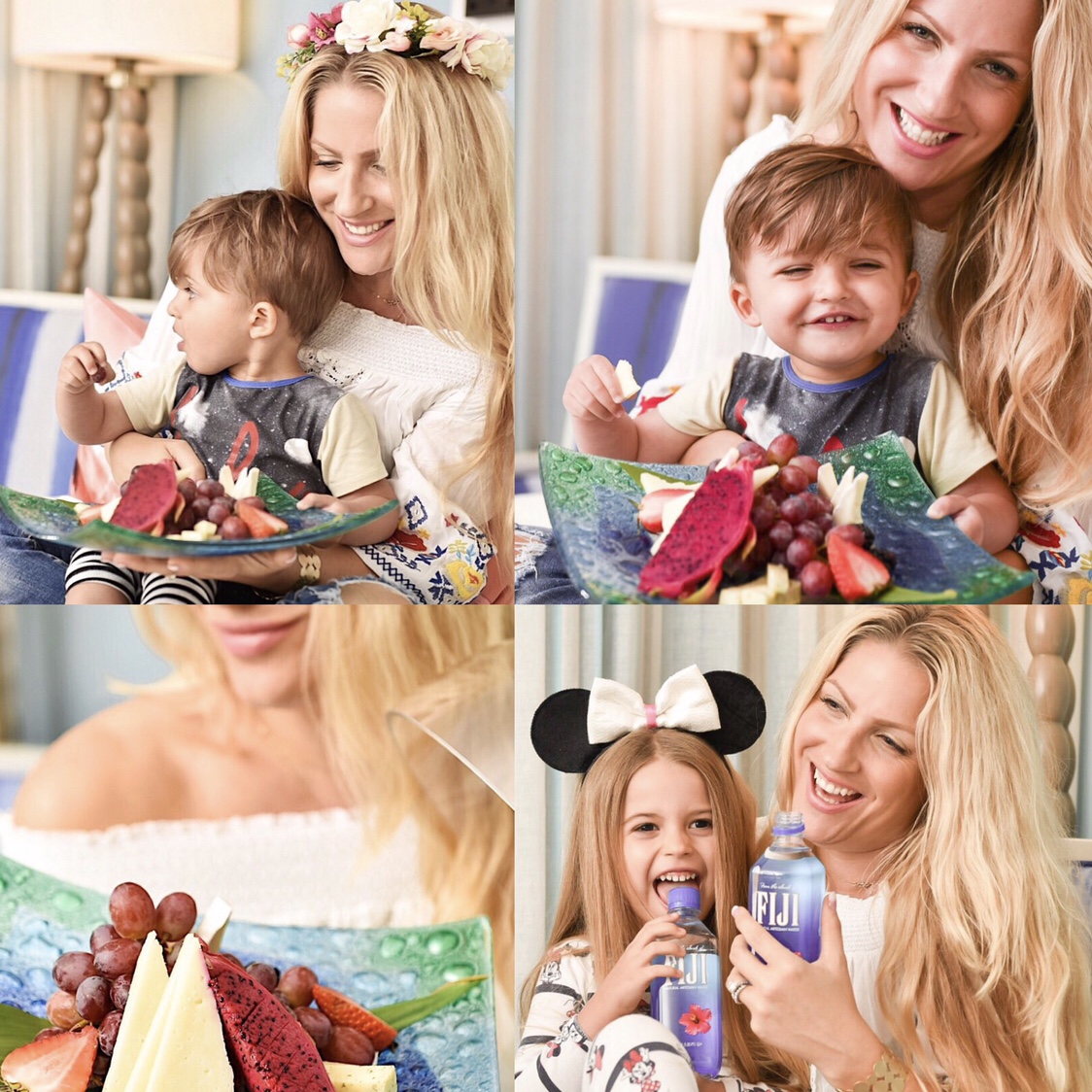 Day 2
We woke up and ate breakfast in the resort at New Dutch Trading Co it was a coffee shop with donuts, breakfast sandwiches, fresh brewed expresso and more. New Dutch Trading Co Then off to Universal Studio + Adventure  We had a full day packed with shows and visited Harry Potter's little town. Oh I forgot to mention if you have a kid to small to ride the rides there is something called child swap it's a room designated for parents with changing tables. Child swap allows for parents to swap kids for the rides. It was very fast and set up nicely. We need day two with some tapas back at the resort. It was very good I recommend Strong Water Tavern the head chef is from Puerto Rico and makes all his moms recipes.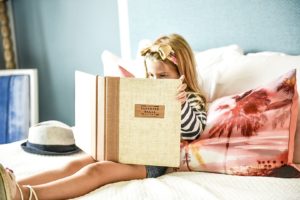 After doing as much as we could in the rain we headed back to our room. We were surprised by the manager of the resort who brought fresh tropical fruit, white
chocolate and an assortment of fine cheese paired with crackers. This was a perfect treat cause as you know my kids were burning that energy. Our room was really
modern and designed so trendy. If you go on my Instagram feed under Disney you can see all my stories from the trip. My babe kept calling it the blue room. It was filled with pretty hues of blue from the mirror to the bed linens. Speaking of beds… the bed and down filled pillows were on point we all slept so well. Check out my stories on Instagram under Disney for full room details Can1love Stories
Day 3
Magic Kingdom
I guess we cannot go to Orlando without stopping at. Magic Kingdom My daughter is four and my son is one. So we felt this park would be absolutely warranted for their ages right now. The day was sunny and extremely hot but we did all we can do throughout the park. The kids loved the parade with all the characters. My son was dancing away during the shows.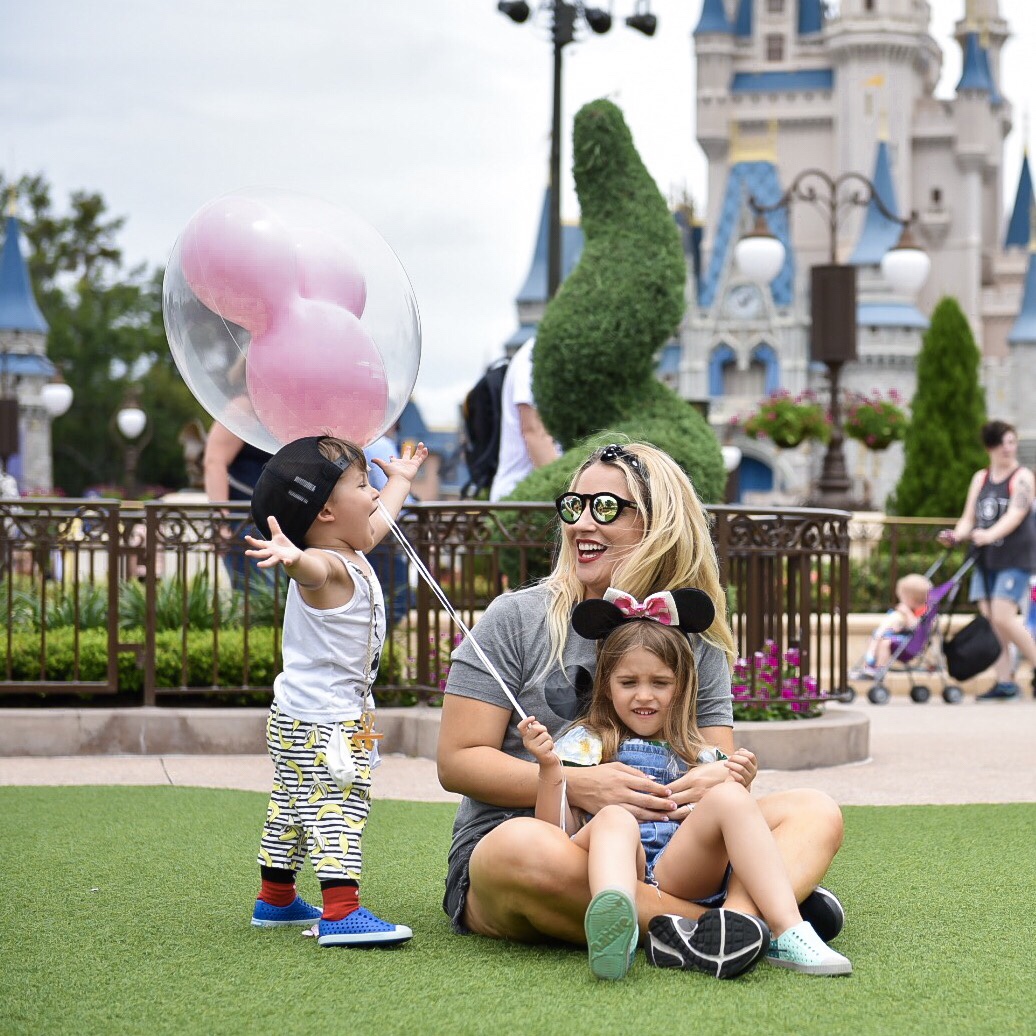 We really enjoyed it's a small world because we are actually teaching my daughter about different cultures at the moment. My son fell asleep it was time for his nap but we did not let that stop us as he just slept on me during the ride.
Of course I had to get some Disney gear so I will link below where my shirt is from
Shirt: Addielus Boutique
For lunch we ate at this little shop that served hot dogs. My husband loves hotdogs I'm not a huge fan but it was actually really good. We were so hungry strolling the park in the heat.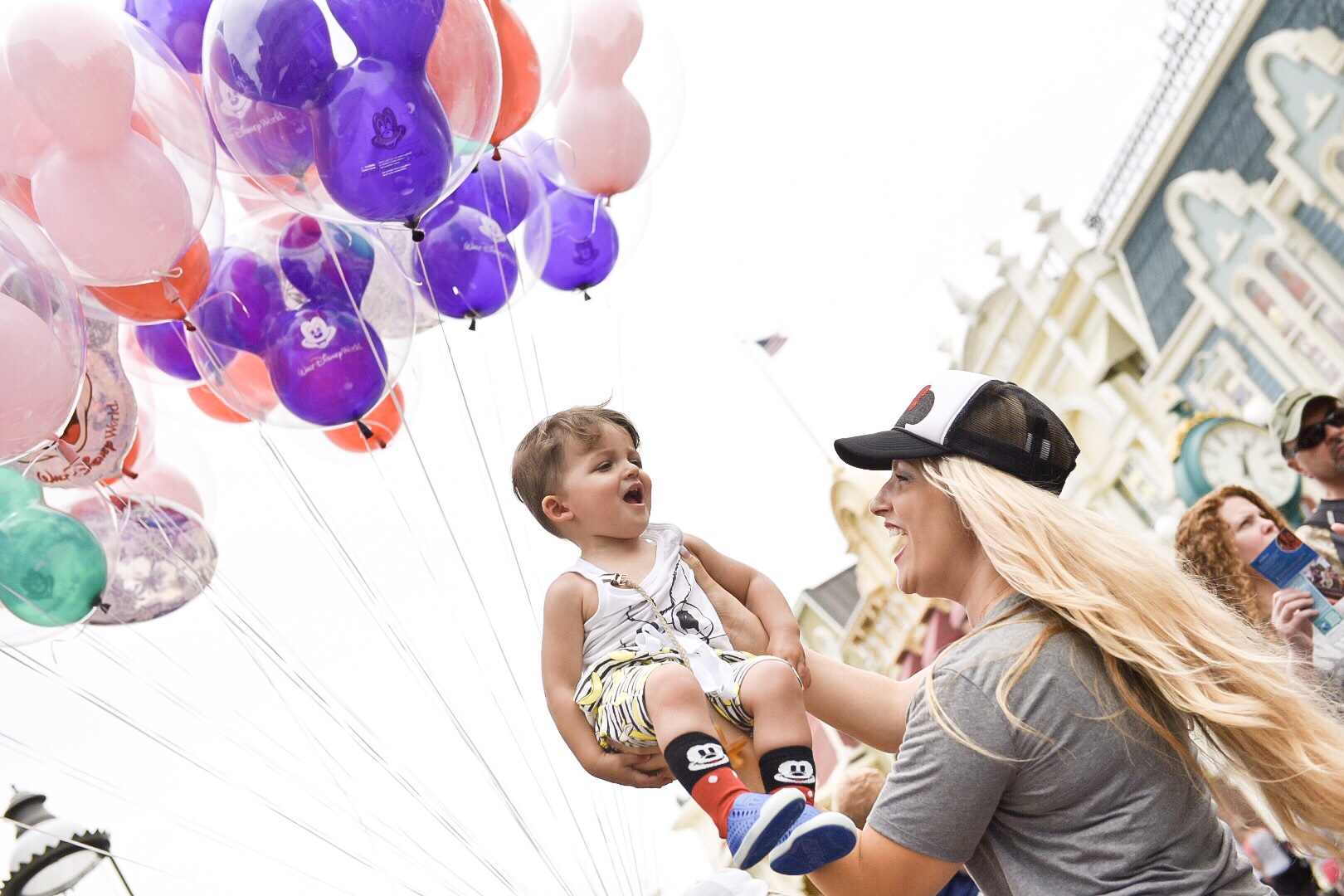 We went the weekend before Memorial Day. Kids are still in school and the parks we're not as crowded at all. The longest we waited for a ride was 25 to 30 minutes.
Tip: I suggest bringing backpacks for your kids full what you need to possibly ponchos, bottled water, napkins, pacifier, some crackers or wafer snacks.
I got the kiddos backpacks from Cossetandco The backpacks are waterproof so they work perfect in Florida with the unexpected rain. They stayed dry! Seriously total lifesaver!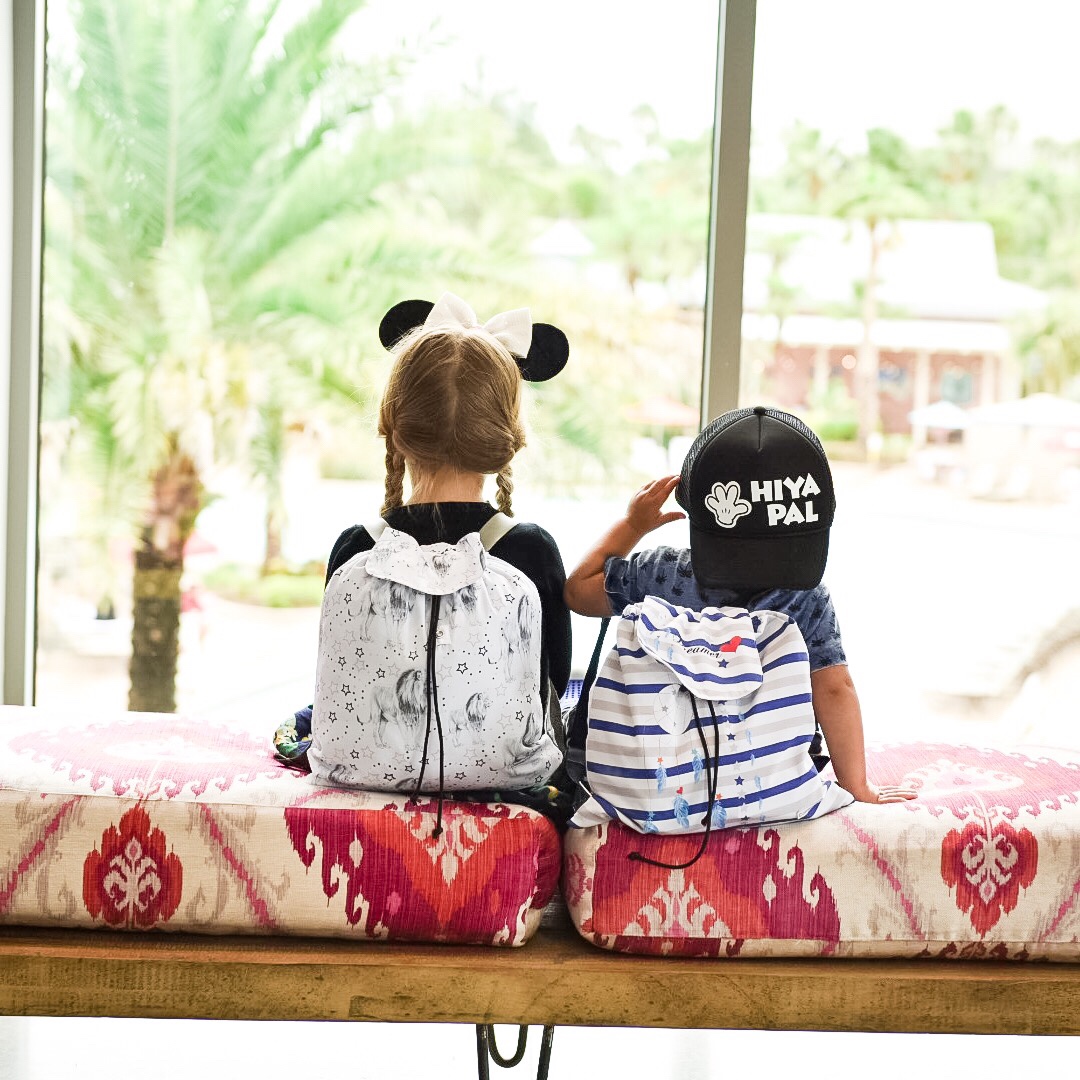 Our trip to Orlando was just magical! We will definitely do it again and visit the same resort we stayed at. Doing in three days was just perfect for us. I think a whole week would've been too much with the kids the ages they are now. In the future I would love to do a character breakfast for my daughter. We will try to do the same trip again next year in 2019!
If you guys have any questions or ideas for me please share. Like always I'd love to hear and learn from you!
-xoxox
Candace
PS. Check out my stories from our visit so you can see it and live action! Can1love Stories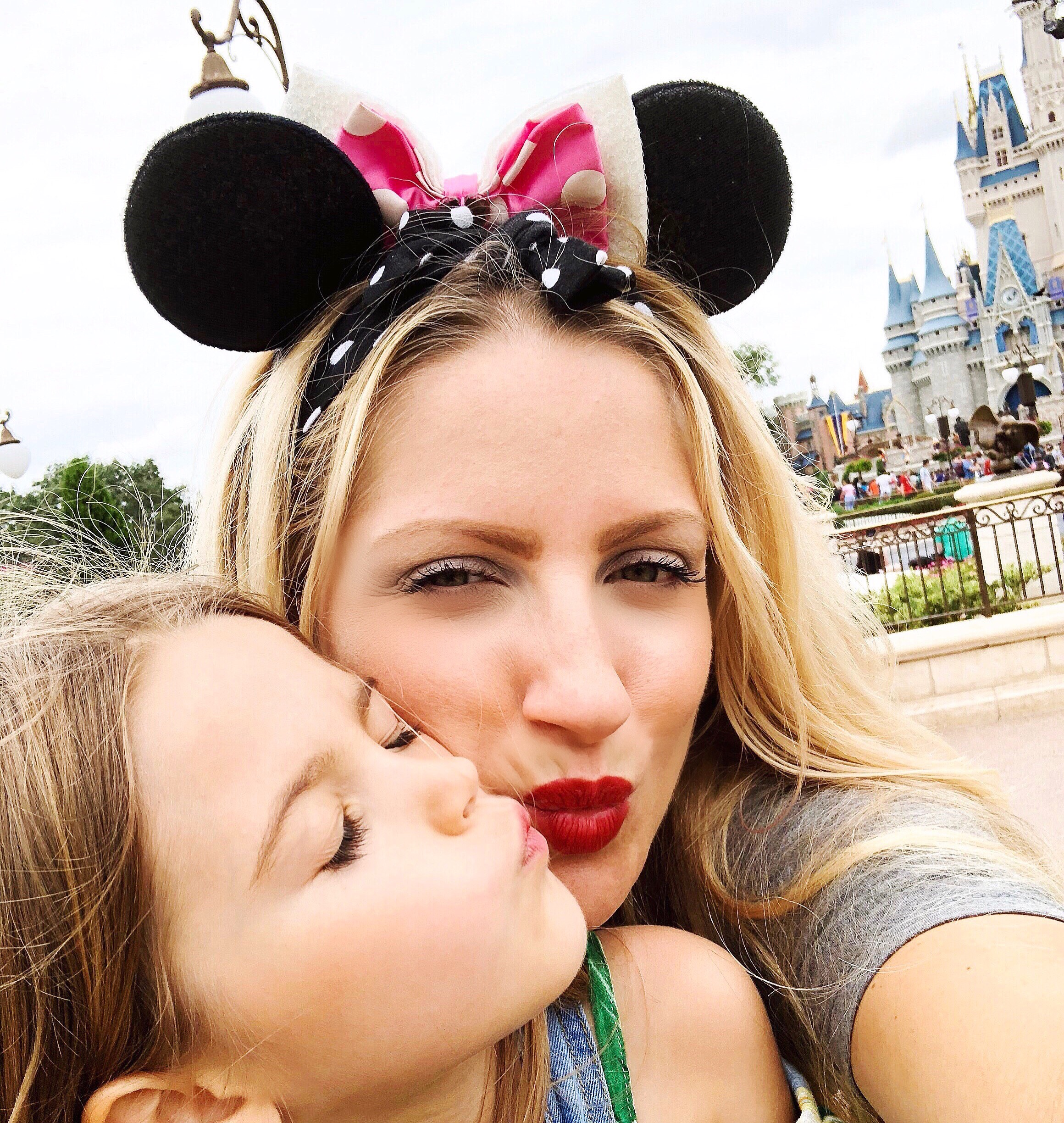 * this post was sponsored by universal Orlando like always on my thoughts and opinions are of my own.
Thank you! For letting us stay with you!