Bath Essentials Giveaway!
Hi all,
Today I wanted to share what I have found to be two of the best baby bath essentials! Also I'm excitied to write this post because I have partnered with @yikestwins and @mustelausa for one of my lucky followers to win amazing character bath towel and some amazing Mustela skincare products 🎉
So let's get started! I'm always looking for a product that is good for baby + smells good for baby as well. I have been using mustela since my daughter was born 3 years ago. I have tried tried lots of products and I really love the Mustela Line. This company is based out of France! Win europe always has amazing skincare even makeup. Mustela are skincare experts for babies and mothers-to-be since the 1950's. Mustela offers a complete range of specially formulated skincare to best address the changes in the delicate skin of newborns, babies, children, mothers-to-be and new mothers.They have so many lines from newborn skincare to treating eczema and even a skincare line for expecting moms and post baby. I love that they use the best ingredients in their natural origin using aloe vera, sunflower, lupin, alvacado & shea just some of my favorite plants that are amazing benefits for skin. When I was pregnant I absolutely loved using Mustela stretch mark prevention oil on my big ol belly. Lucky, I was able to dodge those unwanted stretch marks.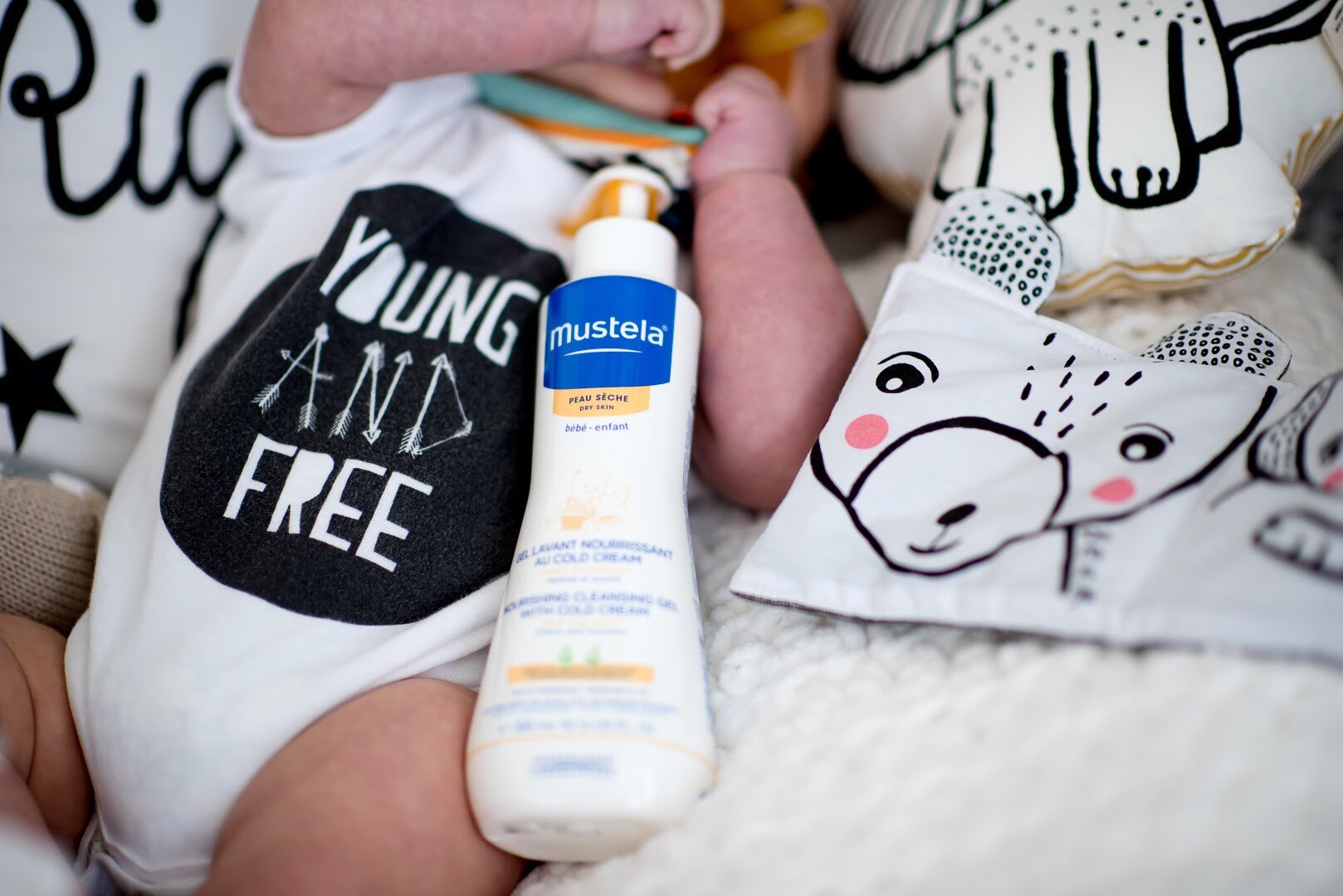 Some of the products I use for baby from Mustela….
Mustela bath oil –
This line Daily baby care is one of my favorites for my son. The bath oil is the best ever hence why is out of stock right now. It's composed of 89% plant-based ingredients and enriched with Plant placed glycerin and avocado oil to maintain the skins natural protective barrier. What I like about it is that it is tested under pediatric and dermalogical control. I just pour one or two capfuls into the bath water and mix around no rinsing is required. It leaves my baby skin soft and supple.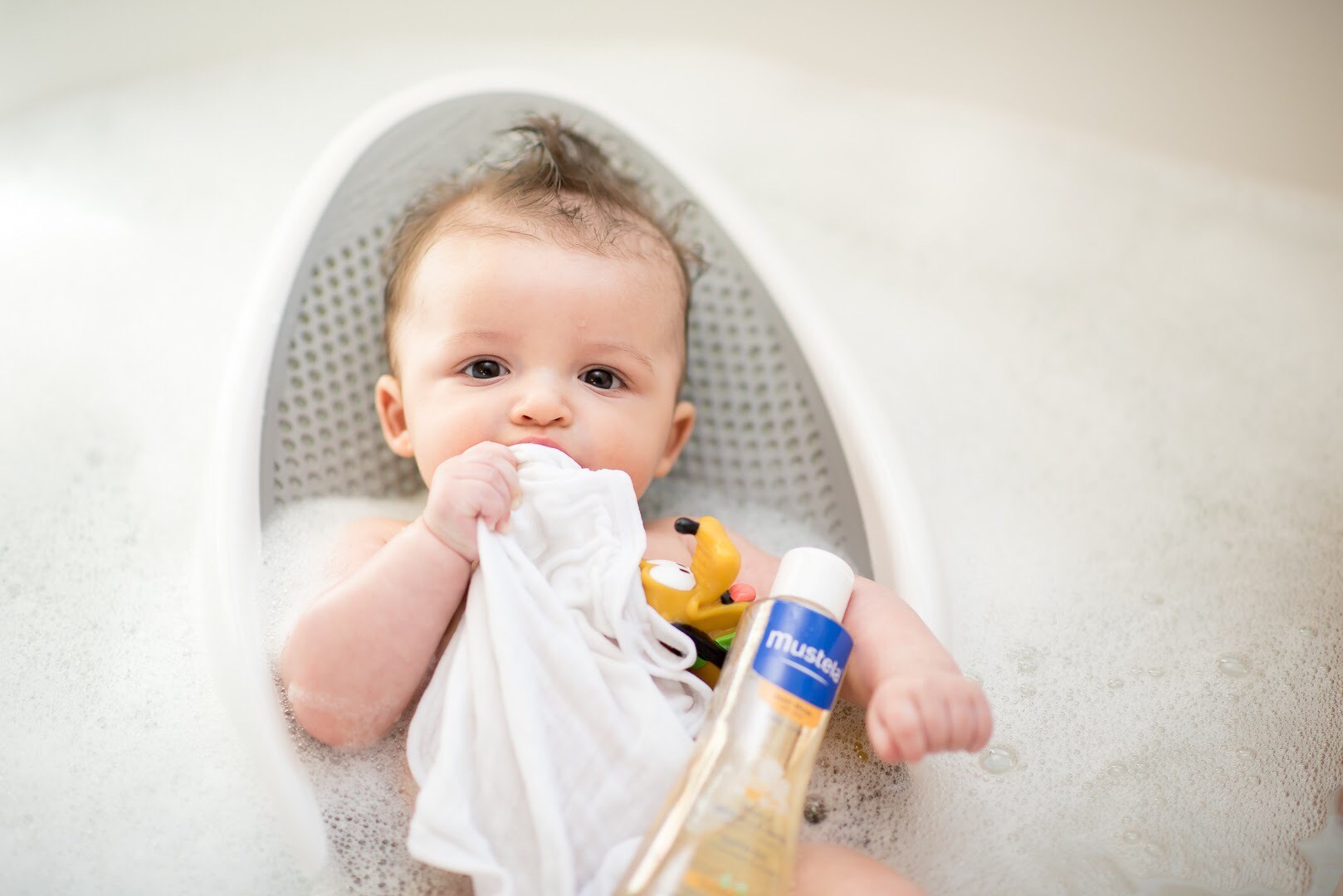 No rinse cleansing water- ok moms I know you all have those days where you didn't have time to give your baby or child a bath let's face it happens. Well if so I still like my baby to smell fresh and clean before bed so the no rinse cleansing water does just that I use on babies face and hair to freshen up before bed. It's also really nice and easy for Travel.
Mustela baby oil-
So moms this is a great essential because it can help baby get the best sleep. I typically use the bath oil after a bath. I first start off by rubbing the oil in my hands to get it warm then I start at the babies feet and work my way up to the neck massaging the oil generously. By doing this it helps baby to release melatonin a chemical in the body that helps induce sleep. So if you're needing some extra sleep I would suggest any new mom try this especially with a newborns however you can use at any age a massage is always healthy for baby.

The cleansing milk and bath oil works wonders my babe sometimes gets dry spots and this seems to help clear it up. I suggest any mom to try if baby has dry skin. Smells so fresh as well. Mustela does carry a line for eczema as well you can go to their site to see more product they have available. These products are one of my recommendations to try on your baby, Trust me you will fall in love 🙂 Visit their site below any questions leave in comments below I will help as best I can.
Click here Mustela
Next up: Yikes Twins Hooded Towels
I had the pleasure of finding this self-made entrepreneur small business owner through instagram. The owner of this amazing company is a sweet mama named Wendy Carter. Yikes twins has been featured by Oprah as one of her favorite products. So readers ….Operah has it right! It's one of #can1lovesfave products as well. I just love all of her ideas and the different unique towels she makes.
Yikestwins towels! These are by far the best towels ever. I have used pottery barn before and they do not wash up good at all. I throw them away nearly after a few months. I have been using yikes twins towels for three years now and washed them a million times! Guess what still like new. Quality is big for me as I do not want to buy towels year after year. These are heavy duty as you can see in the pictures.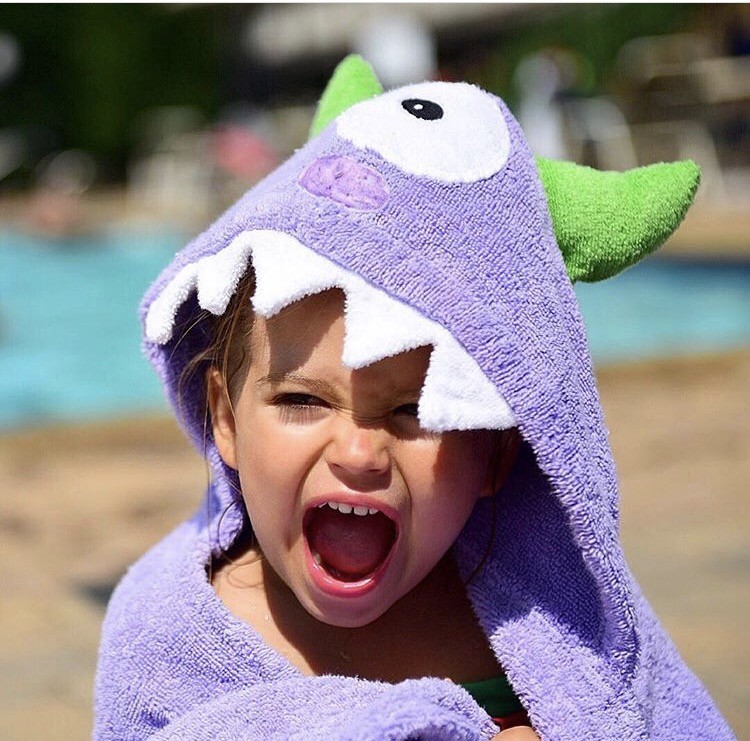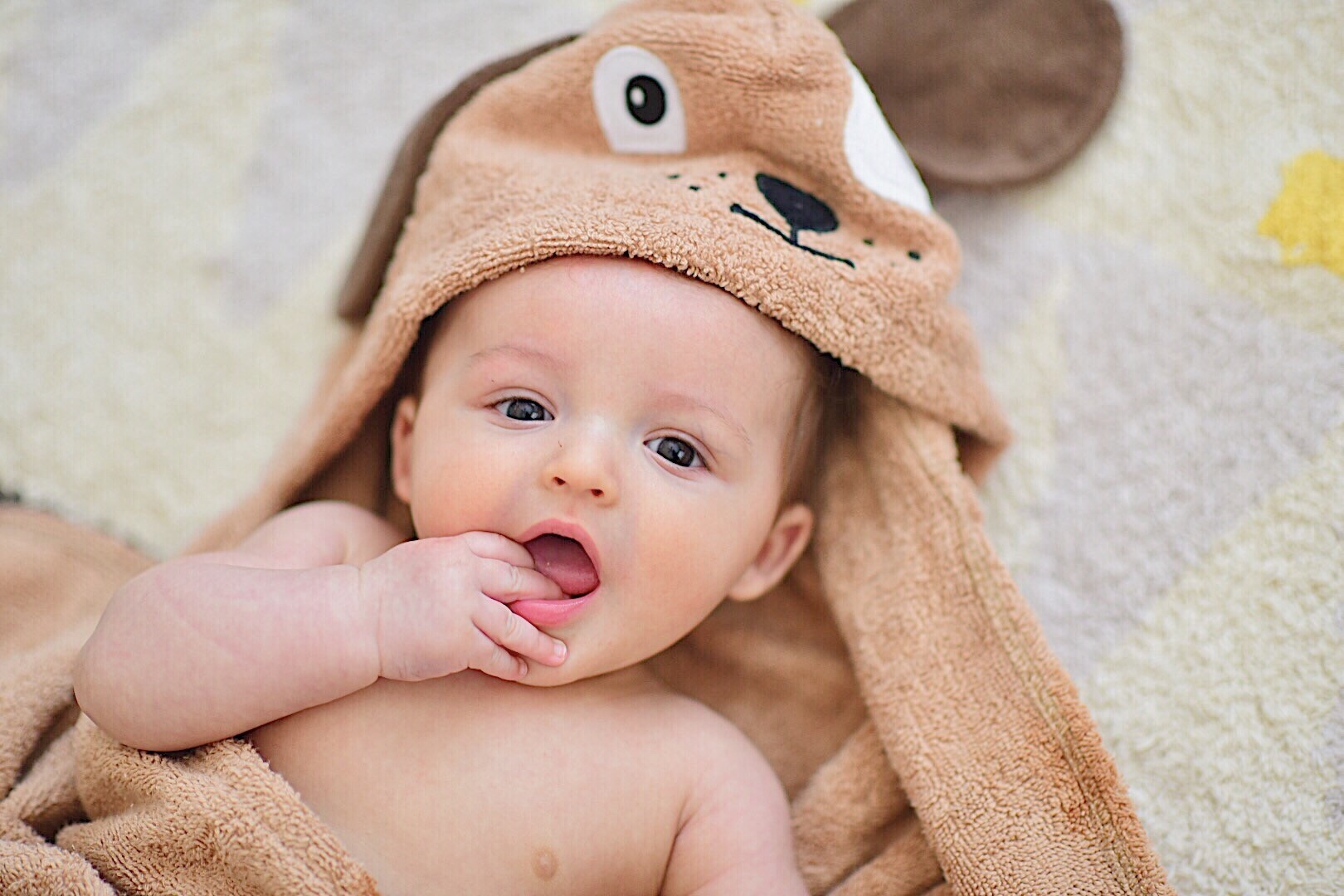 I love the oversized feel as it can grow with baby. The thickness is a perfect plus can be used for beach, bath, pool, lake anywhere. Plus they have the cutest characters like puppies, unicorns, frogs, and much more to choose from. My daughter loves getting a bath just to use her princess towel oh I forgot to mention they have matching princess slippers.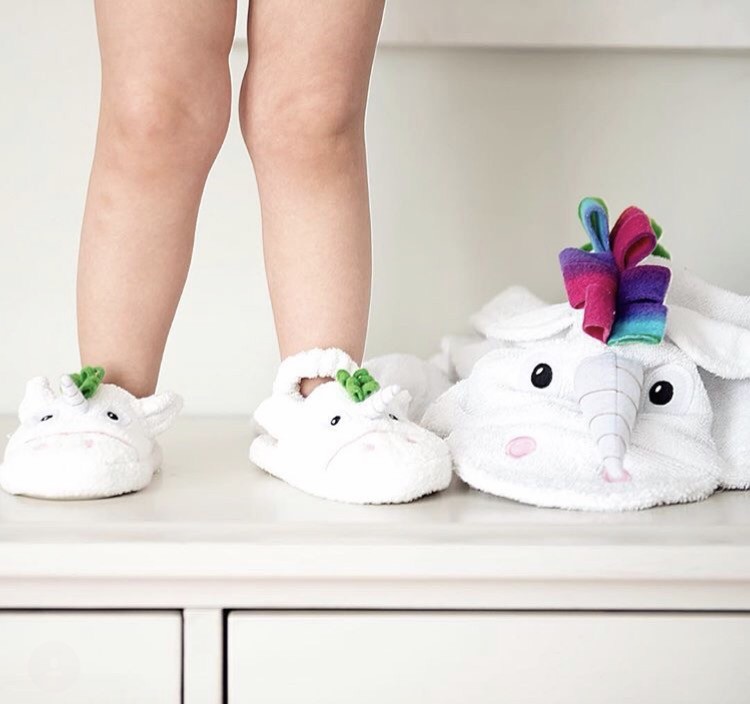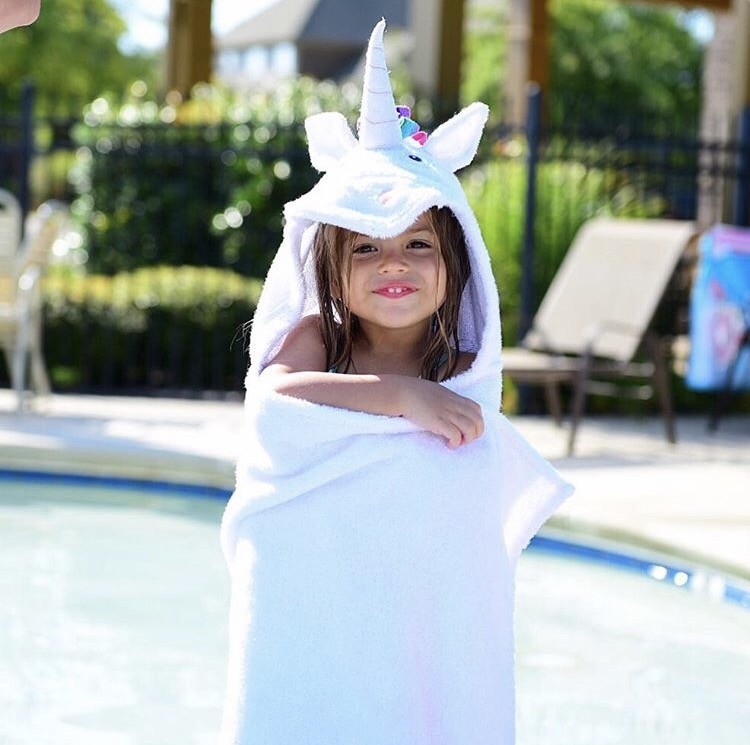 That's why it has made my list of baby bath essentials. Makes a perfect baby shower gift as well.
Hope these items you will try trust me they are the best! Mom approved by me
To Enter: Giveaway head over to IG and see post @can1love
Here's the details:
🎉GIVEAWAY 🎉 I have rounded up on the blog some of the best baby bath essentials! I have partnered with @yikestwins + @mustelausa for one of my sweet mama followers to win a bath towel and some Mustela bath products for their little one.
To Enter:
1️⃣ Follow @yikestwins + @mustelausa + me @can1love
2️⃣ Tag some friends below in comments the more the merrier
3️⃣ For extra entries- head over to the blog and leave a comment #linkinprofile👆🏻
***Giveaway runs for 48hrs winner will be chosen at random. Winner will be announced in the comments on this post! This giveaway is not endorsed by instagram #ad
** This is a review of these products and thoughts and opinions are all my own