Baby Room Reveal
Hi all,
Let me first start off and say designing a boys room was a pretty hard challenge for me. I did not know what style I wanted to go with but I did know I wanted something simple. Maksym turned six months old so I am now complete with his room at this point yes I know it took me a long time.
I have found some amazing items at numerous places which I am sharing today with you all. If you are expecting or updating a room this is the perfect blog post for you!
What pulls a room together?
For me paint is a big indicator of how a room will look. The paint I chose for little mans room is by Benjamin Moore. It is just plain ceiling white. I tried Decorates white however it's has a bluish tone so if you want white white then just simply use a ceiling paint works like a charm. Please see color below
Benjamin Moore- Celing White
I was on a budget and used the same crib from my daughters room. Hey, if you can re-use any baby items and are still safe to use I recommend saving a pretty penny. If looking for a modern crib look at Walmart they have such a cute new line.
I also re-used my daughters rocking chair it's a grey pottery barn chair and still so comfy. I recommend any new parents to get a rocking chair as it's a good night time soother to help rock baby back to sleep.
This was the crib and chair I was able to re-use from a girls room to boys. So for furniture I recommend picking a neutral color as it could be universal.
Rugs-
I suggest a rug in any room even if it's over carpet. It just adds more of a pretty transition to the room with a pop of color or pattern. The rug I originally purchased was from Lorena Canals but now I have in my playroom. Their rugs are totally washable hence why it's in the playroom. They also sell on Amazon and at Norstrom.
Here is a rug company I love plus great for baby's room or play area.
I absolutely love any Wee Gallery decor items. You can find them at Anthropologie, Amazon or simply their website click here Click here for Wee Gallery
Maksym's room is filled with tons of wee Gallery items. So let me tell you what we have it adds the perfect masculine touch to little mans room.
Items:
Monochrome Sunshine playmat –
I take this everywhere from playtime in his room to the beach it's so easy and 100% organic cotton.
Wee Gallery Growth Chart-
My hubby loved this little growth chart and it looks good in his wall! Plus it's a good little chart to see how your little one grows.
Wee Gallery wall deals- these just add a perfect touch to the wall and really make the room pop!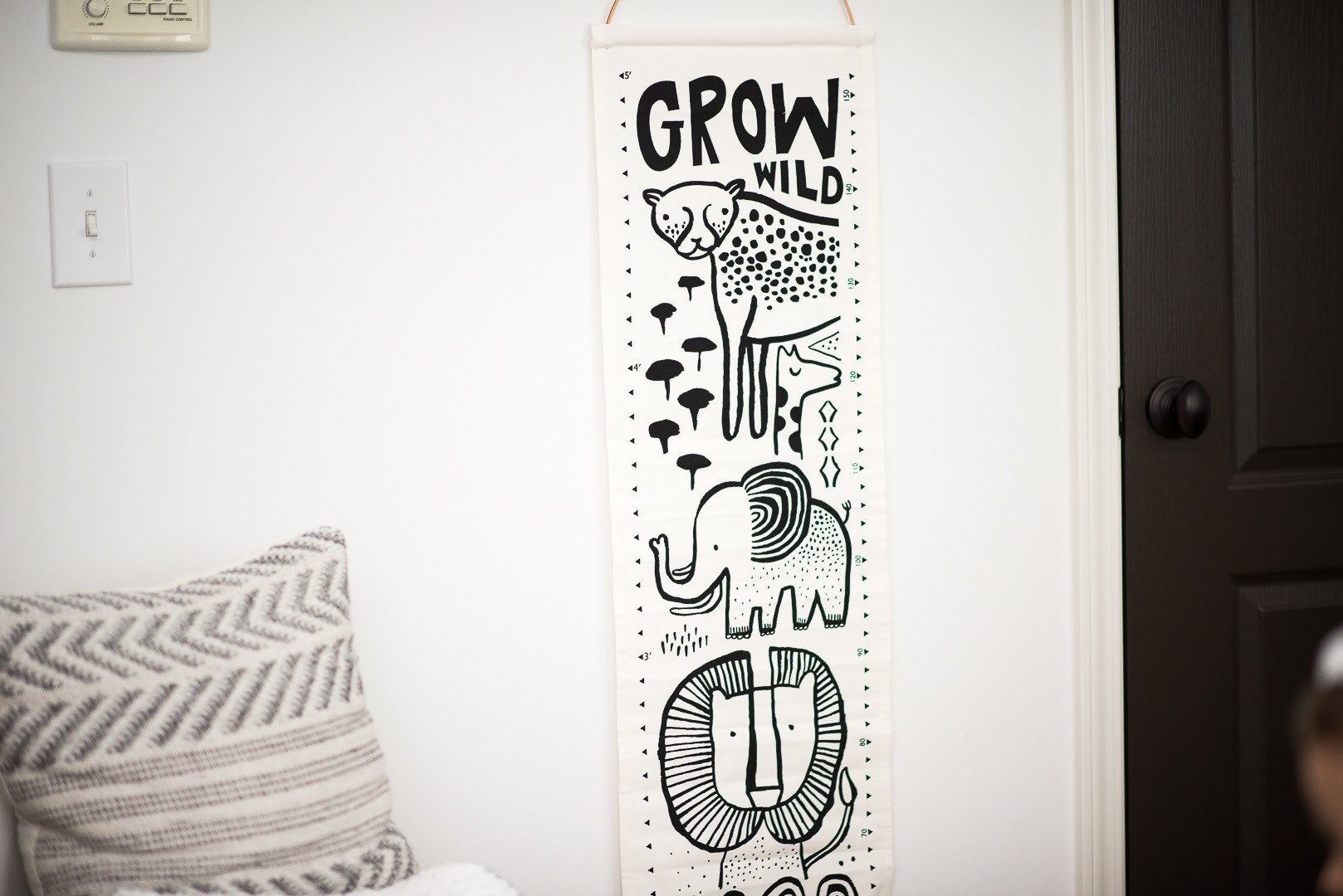 You can see growth chart + wall decals in picture below to the left *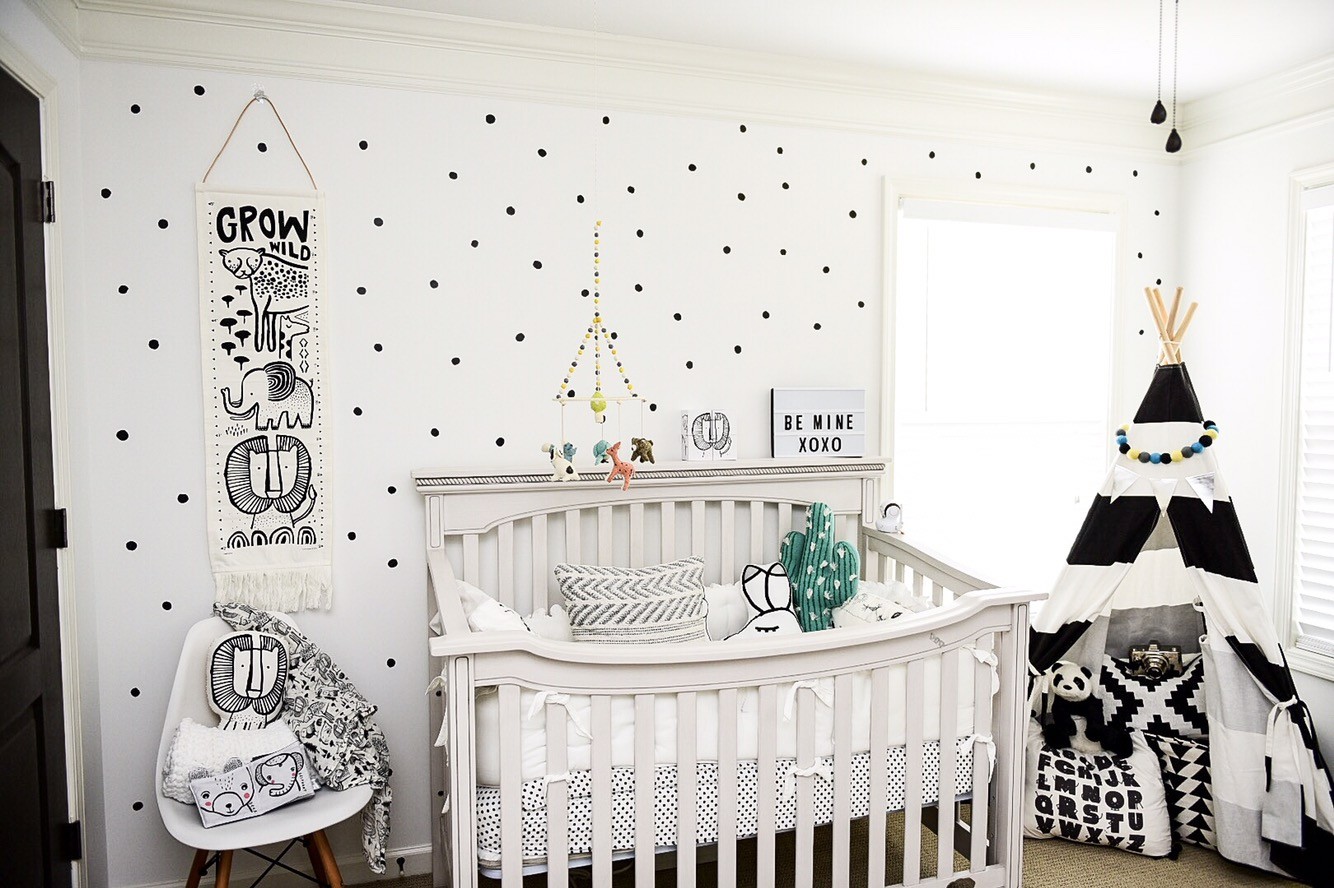 Wee Gallery Booklet-
This is one of my favorite items. It's actually good for the babies eyes to see monochrome shapes and pictures. So I had to get this item. My guy loves it! It entertains him for a good 20 minutes.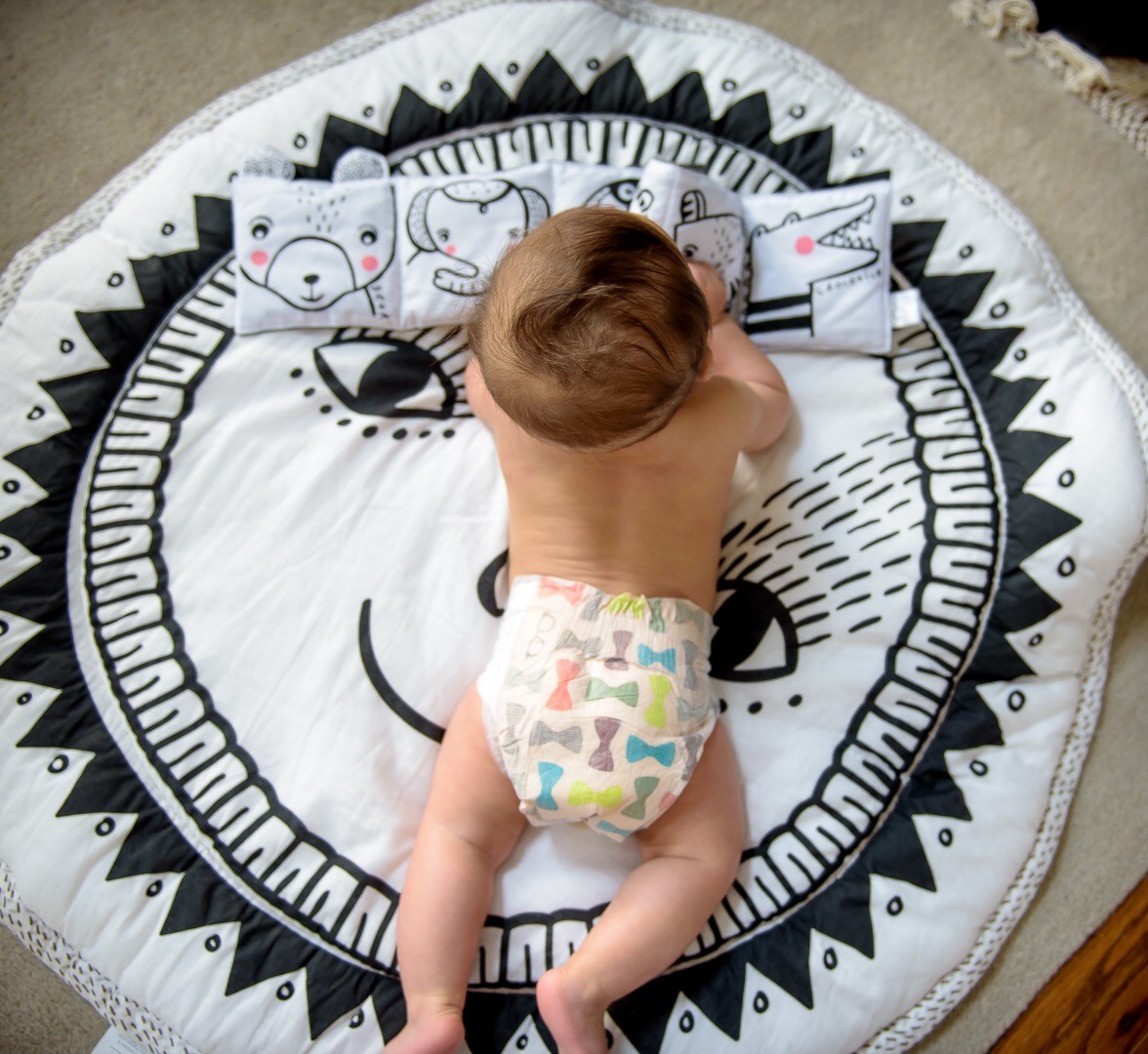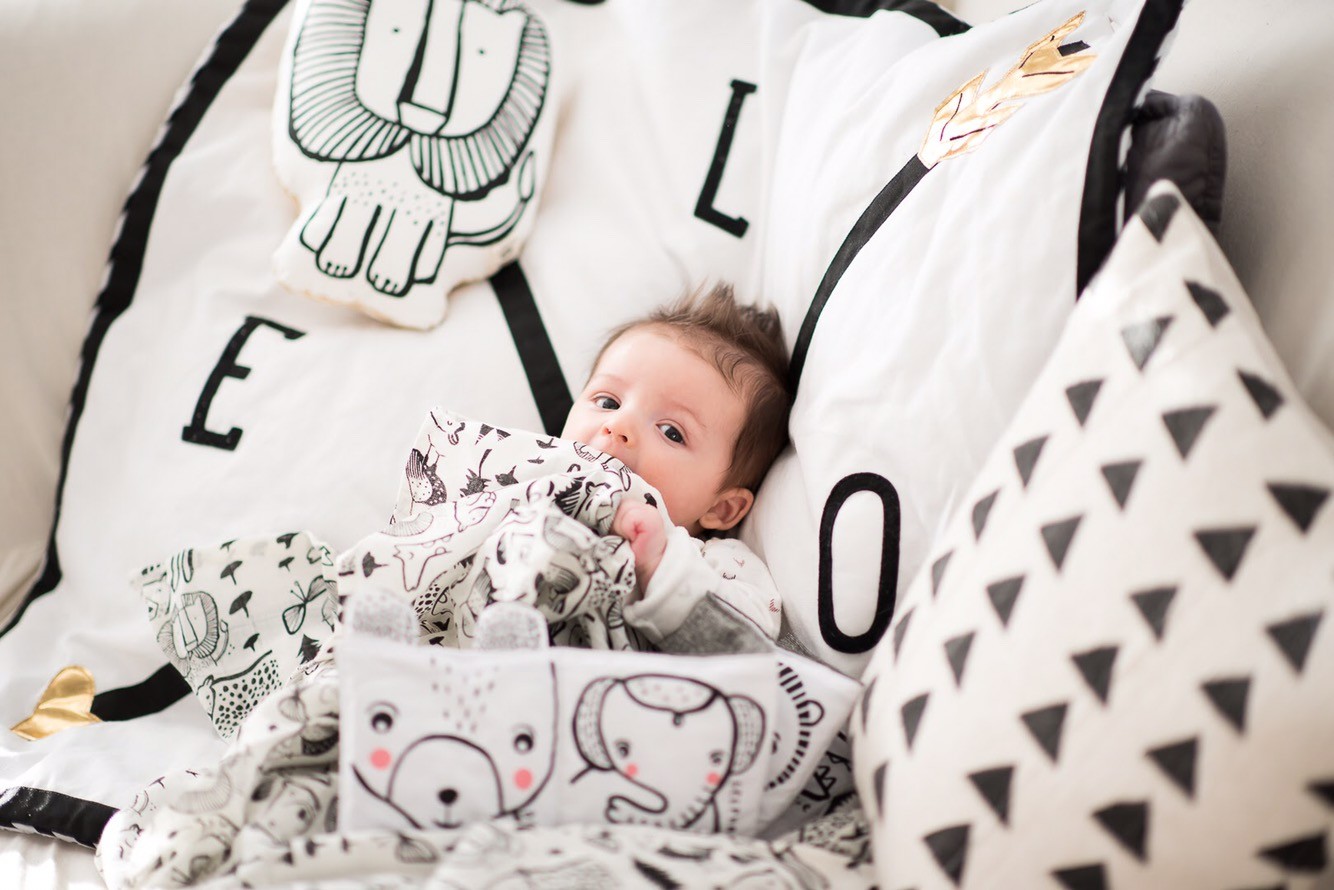 Wee Gallery Organic Muslin Blankets-
I love to use linen blankets for different things. I will use as decor just laying on a chair or I will cover the babies changing pad with it. It's just gives more of a style change at times so it's not always the same.
So my husband thinks I have a pillow up obsession. Of course he is right! I got these really cute little nursery friend pillows for his room to add some character.
I just fell in love with this mobile from Pehr Designs-woodland creatures I purchased from Baby Cubby (click link) I love shopping with them as they have a team to help moms pick out the best baby items for them.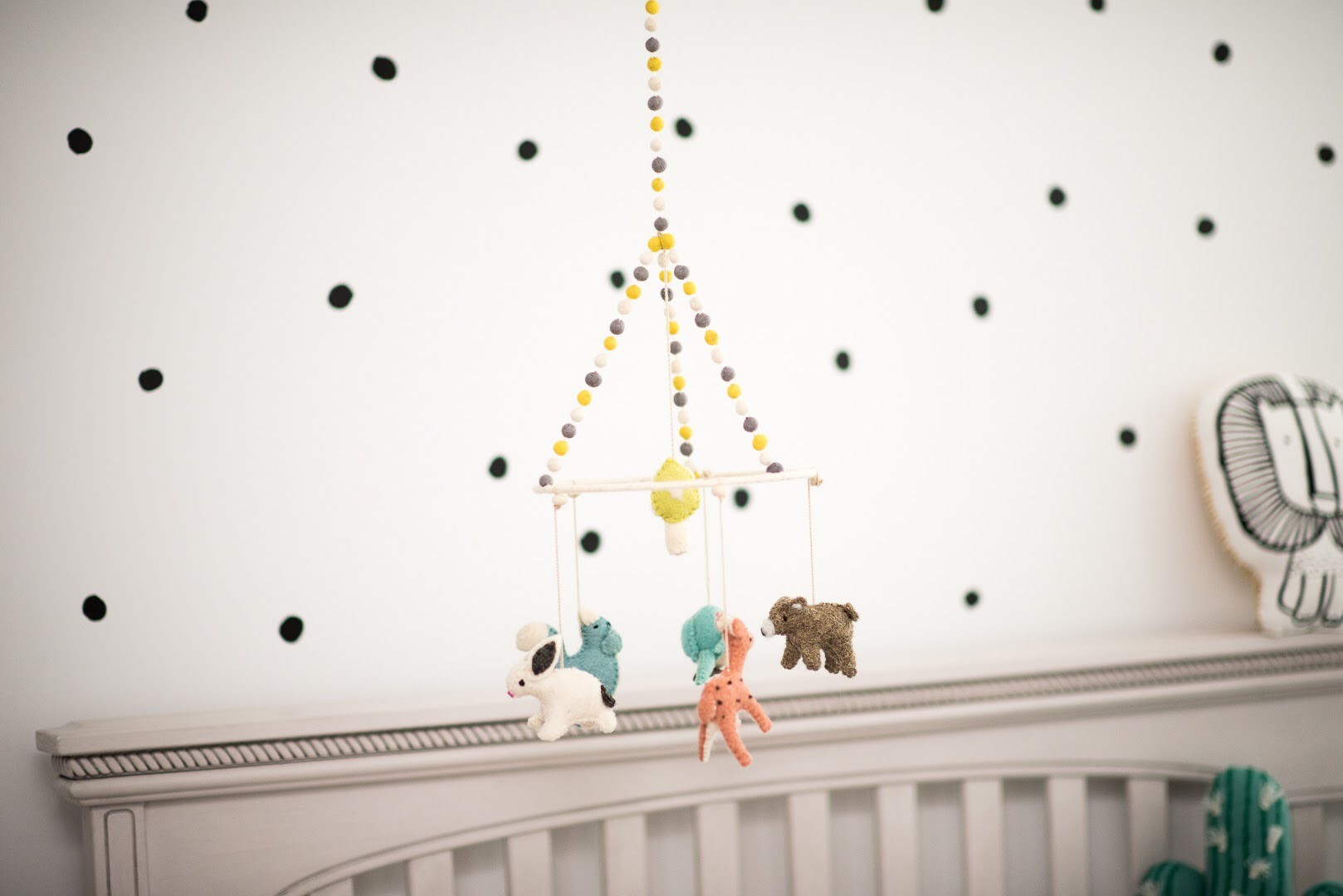 So I hope this helps you find some cool items for your babies room! I find that keeping it simple and clean is the best. Don't over clutter! Keep it Simple!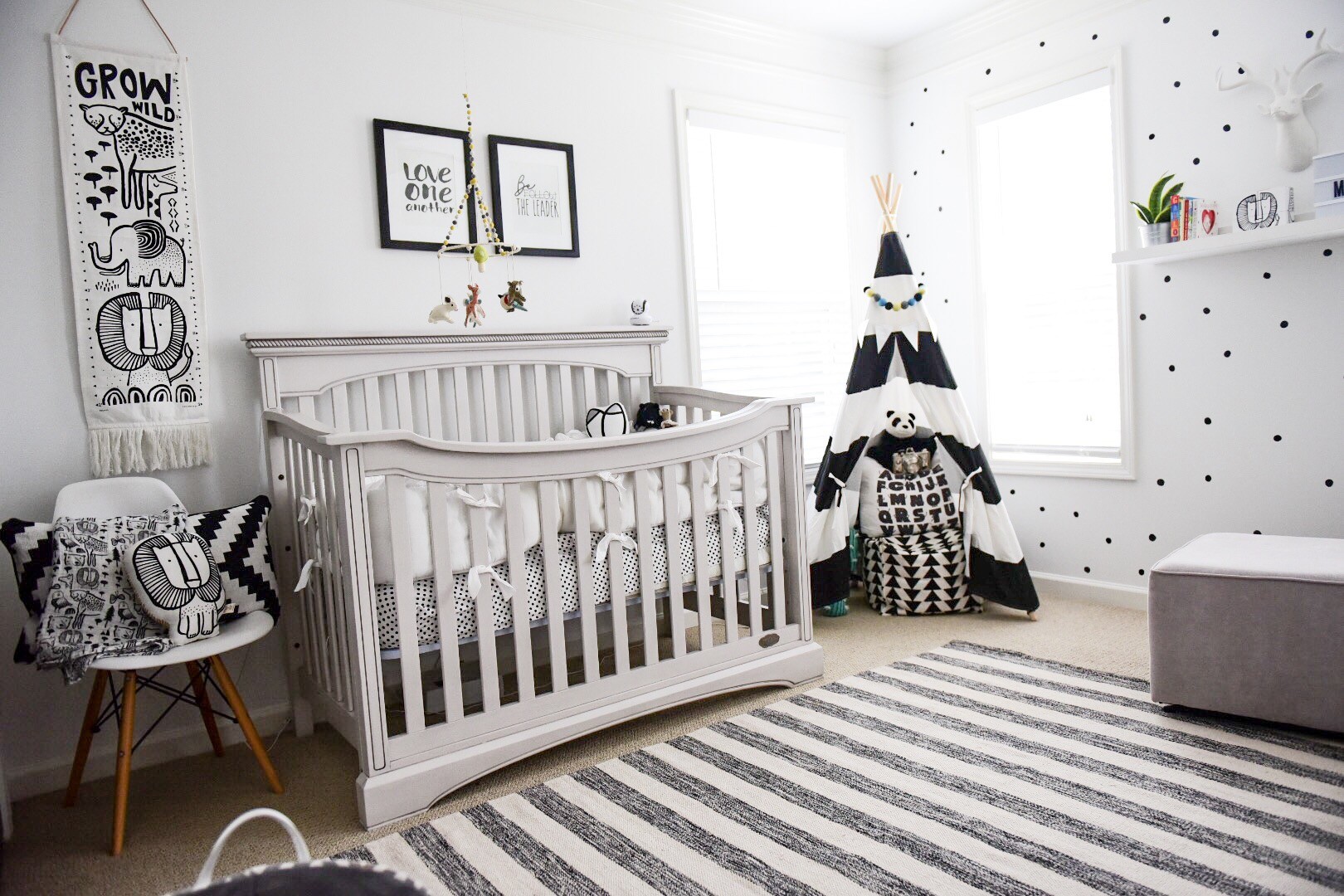 Thanks for taking a peek at my sons room reveal!
-Candace