GLEEM- Tooth Brush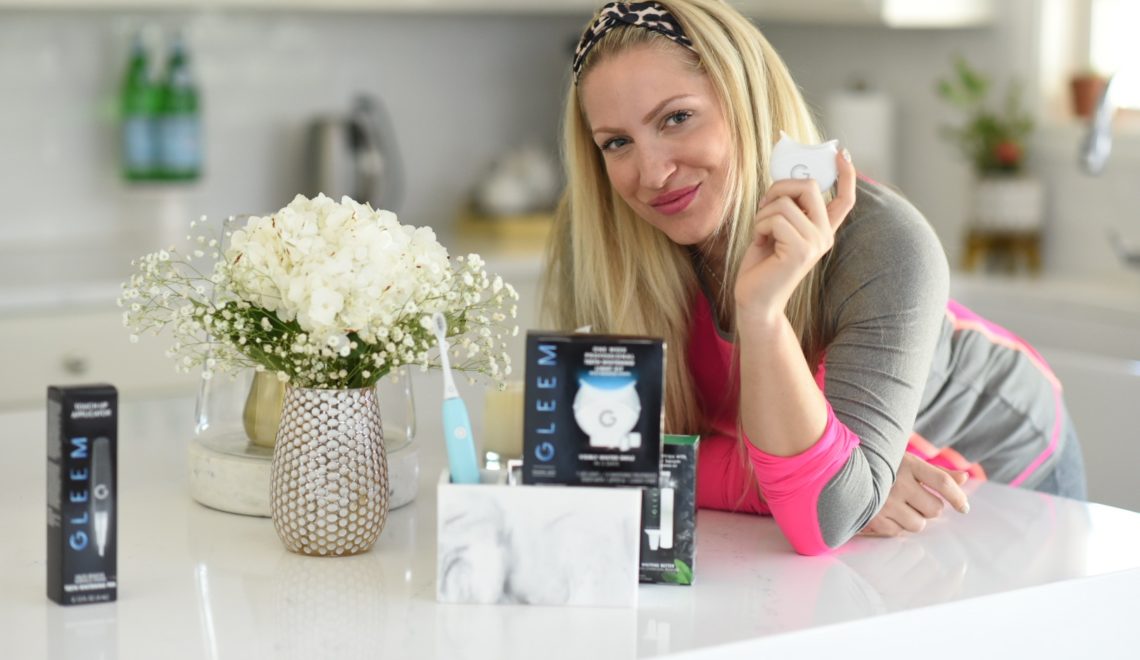 This is a sponsored post written by me on behalf of GLEEM. All opinions are 100% mine.

Today on the blog I'm talking all about GLEEM! An electric rechargable tooth brush. I don't know about you but I'm so conscientious when it comes to my teeth. I always feel like they have stains from drinking too much coffee or tea (my favorite). My husband is so anal about his oral care as well. Trust me we both want pretty teeth.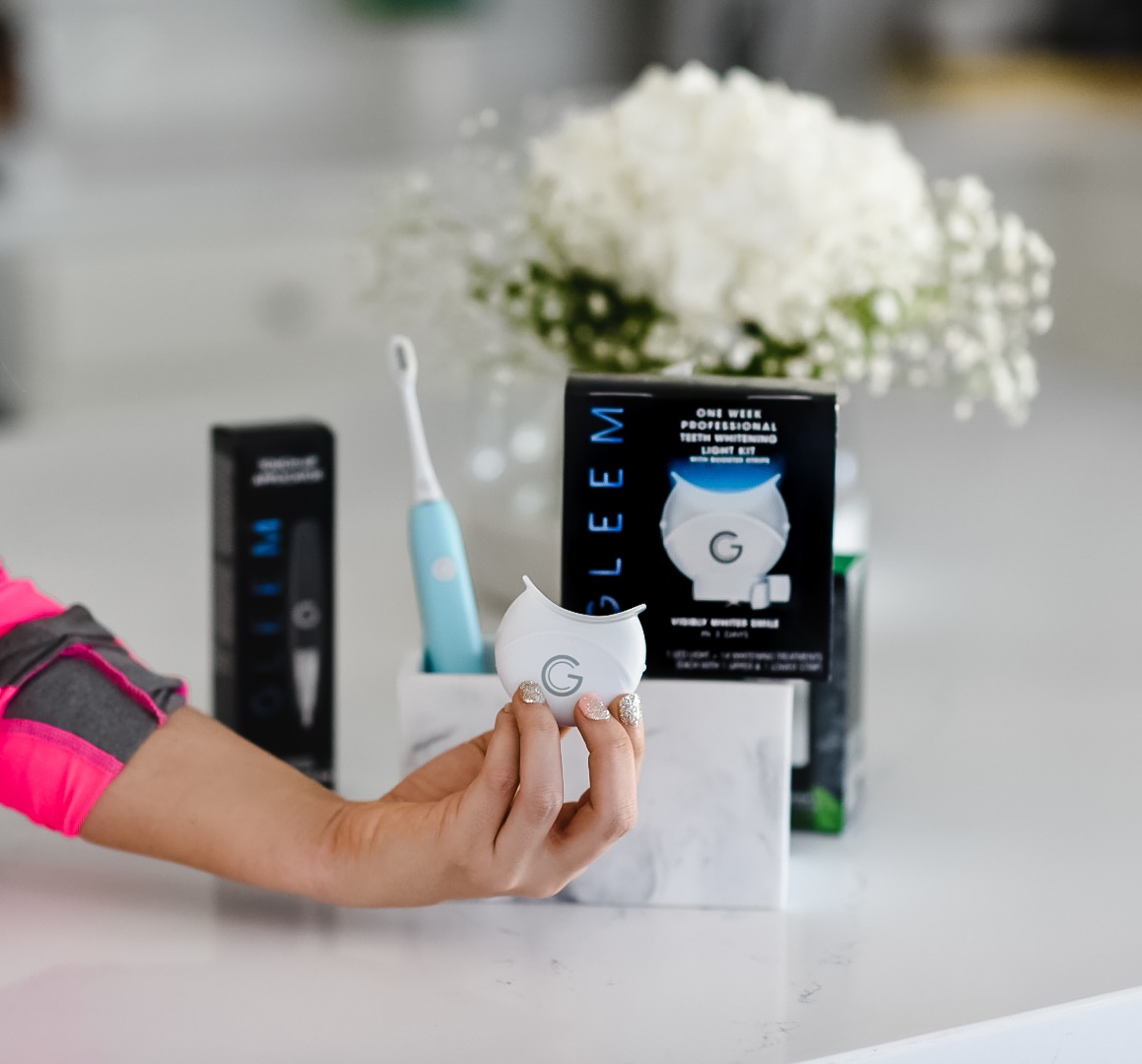 I have had the pleasure of trying GLEEM. It is a cute stylish electric toothbrush. I so wanted my brilliant smile back and a big thanks to GLEEM I have it back! GLEEM has a super sleek design with really cool functions.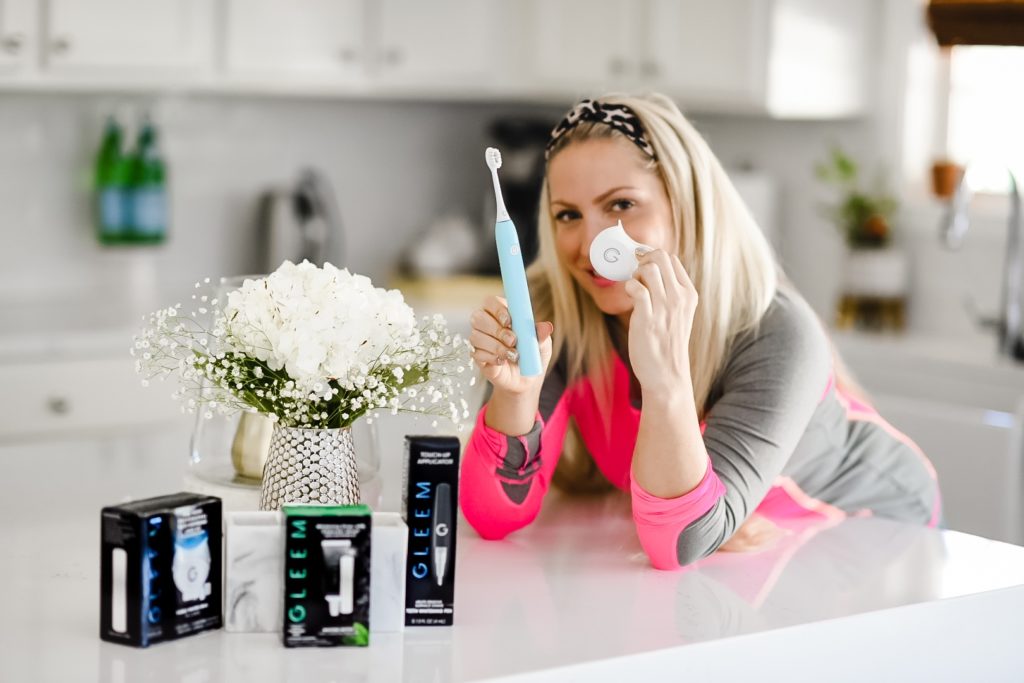 Here are some of the functions below
Quiet motor so you do not wake the house up
Refillable toothbrush heads
2 modes: Classic or GLEEM Clean
rechargeable with light indicator
can choose four different colors so you know whose toothbrush you may pick up.
So let's talk oral care. I get my teeth cleaned every 6 months. Trust I would go more but that is what dental insurance covers. In between cleanings my teeth get so dirty or I feel that way in my mind. It may be super mental that they feel dirty. I feel it is so important to use proper oral care in between cleanings. The regular manual tooth brushes just do not cut it. My kids use electric tooth brushes as well. I feel electric toothbrushes really reach those hard to get areas. GLEEM has soft nylon bristles with rounded filaments to be gentle yet give you a powerful clean.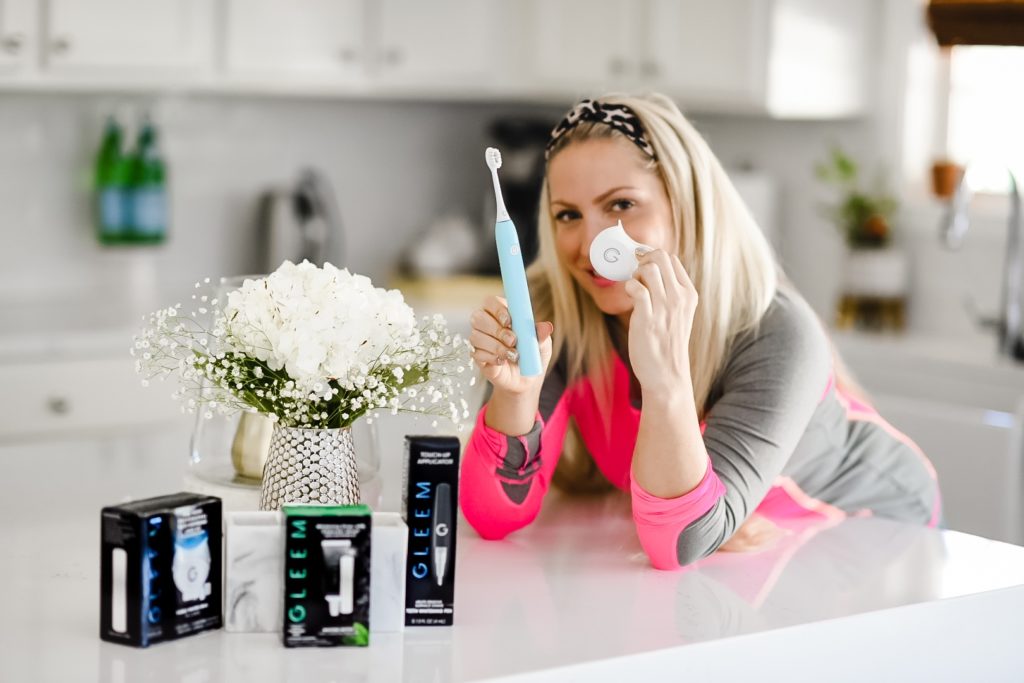 Clean Teeth are always a plus right? I love clean white teeth as well. I'm a heavy coffee/tea drinker for over 11 years now. Let's be honest coffee can stain your teeth or even turn them that ugly yellow color we all hate. I have done the traditional teeth whitening in my local dental office. My results were good but I was in a lot of pain. I have very sensitive teeth. I will never do it again in the office based off my experience. NO FUN! I have been using the GLEEM One Week Professional Teeth Whitening Light Kit +Booster strips. I have to say I'm in love. The strips are very gentle on the teeth yet the light really helps to brighten your teeth. I have noticed results in as little as 3-days.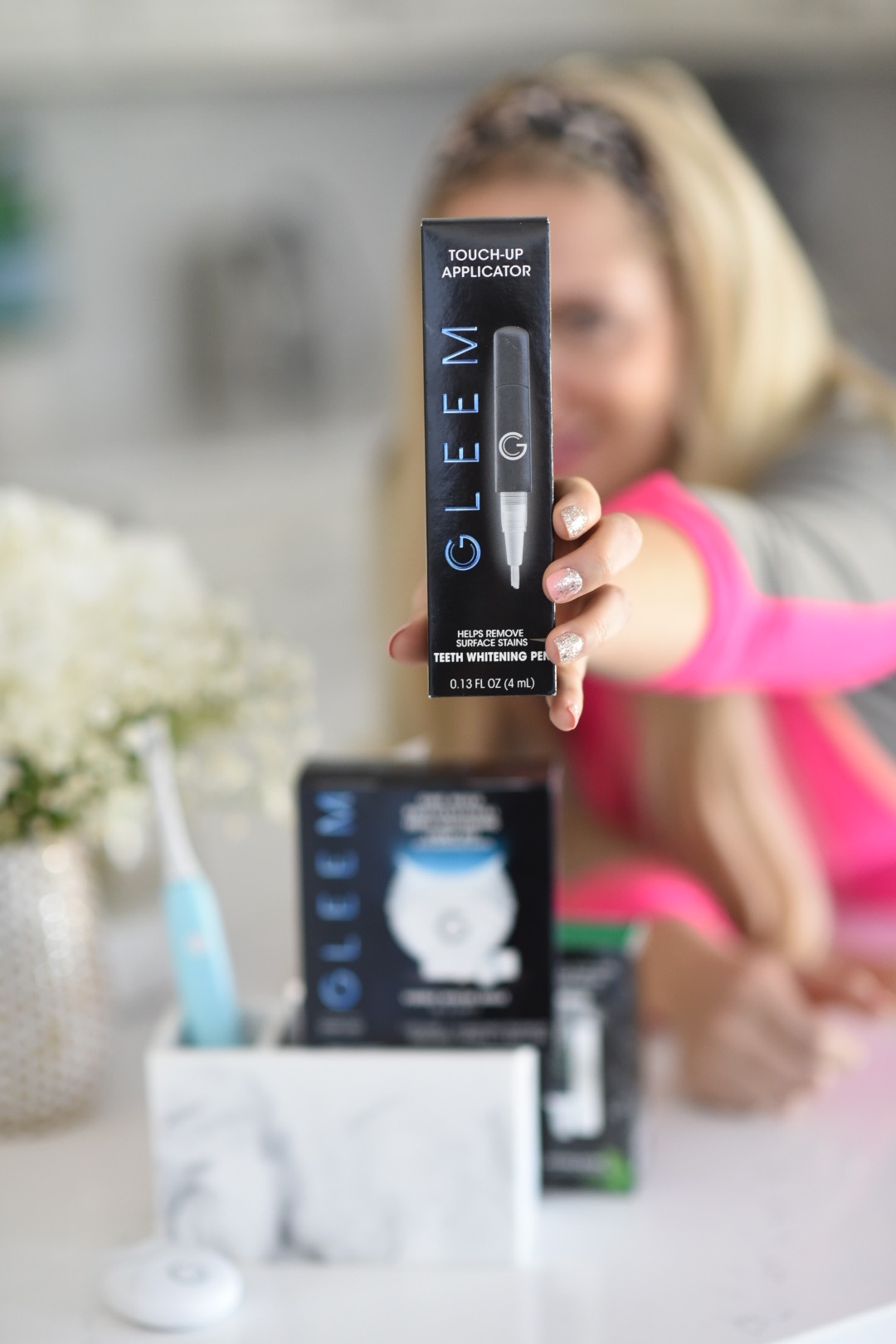 The GLEEM One Week Professional Teeth Whitening Light Kit +Booster strips are super easy to use and can be done in the convenience of your home. I applied the strips one a day for 60 minutes then I used the GLEEM LED light for five minutes to help boost that whitening power.
Overall, I love this brand. I find the price point very budget friendly and the product to works. GLEEM also has other products as well to maintain your happy smile.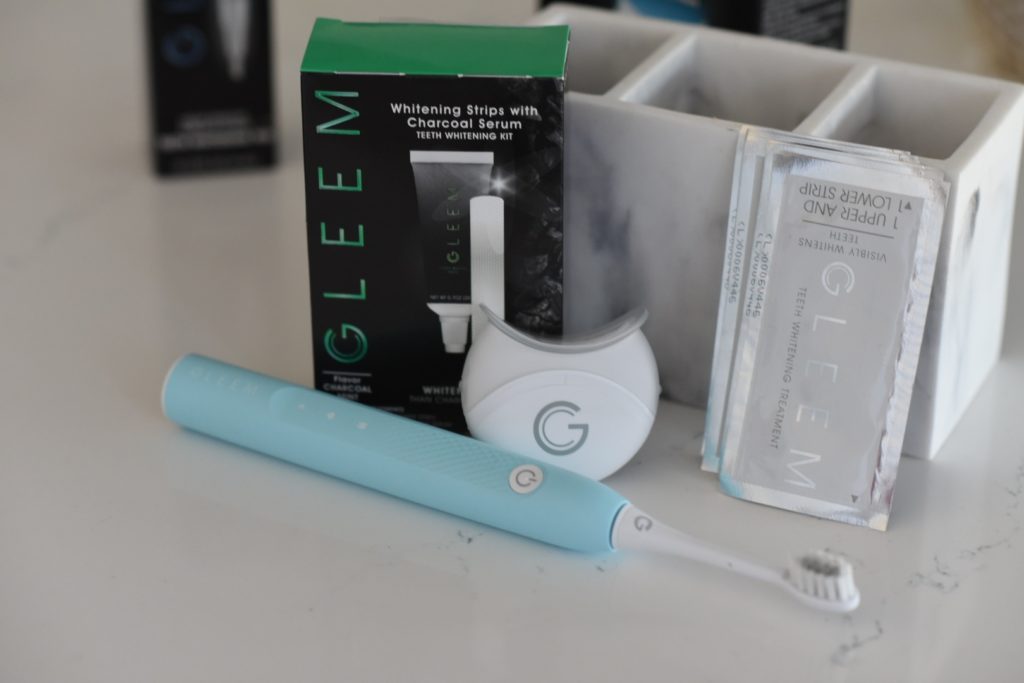 I really have enjoyed using GLEEM for my oral care. I recommend to replace your brush head every 3 months so you are getting the best clean power. I find other electric tooth brushes on market are very expensive. GLEEM's price point rocks as I mentioned before! It is $50 for the tooth brush and $10 for a refill brush head set of 2. You can checkout the website here for more info or get them at Walmart
I hope this review was helpful and I wish you all get that brush beautiful smile back with GLEEM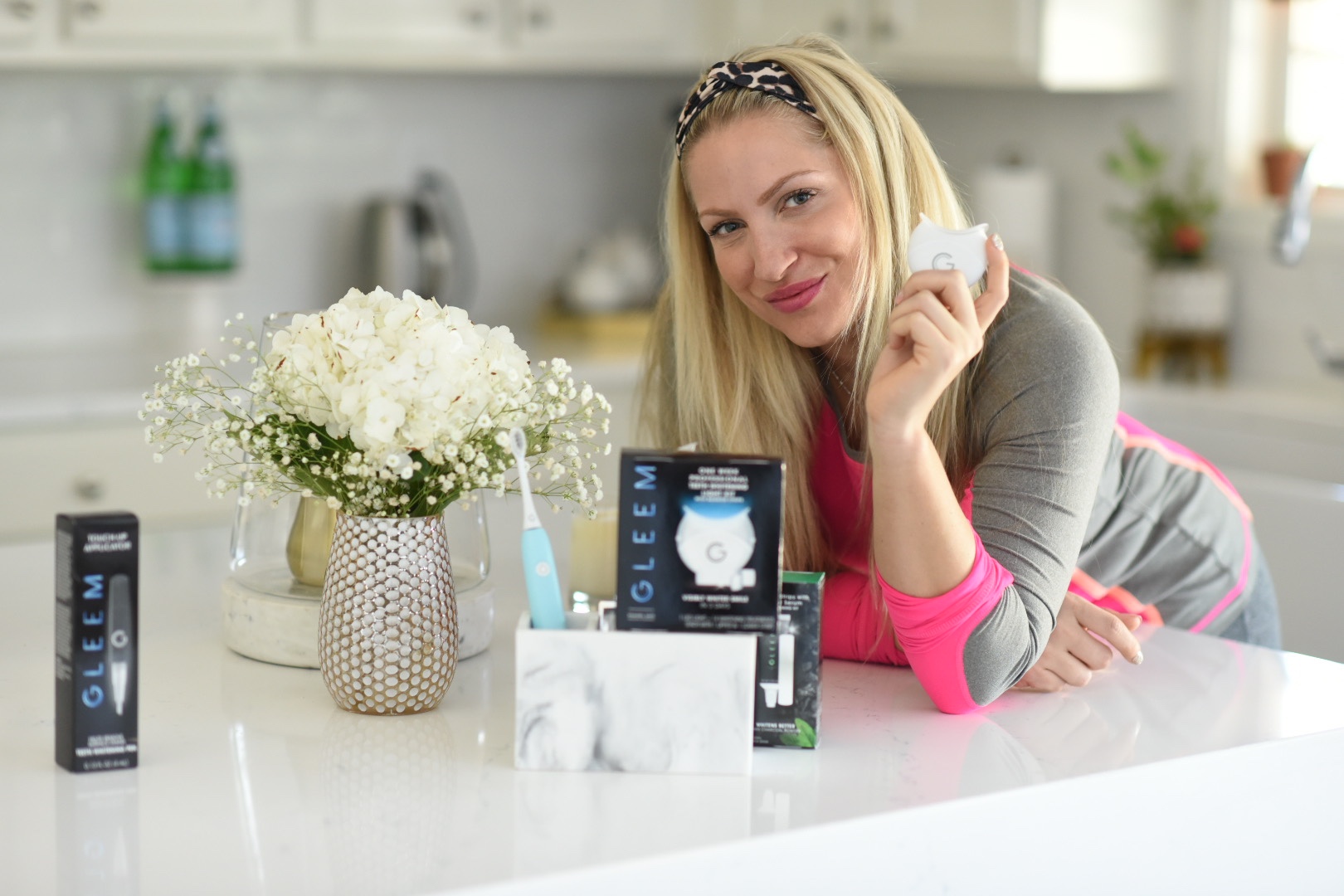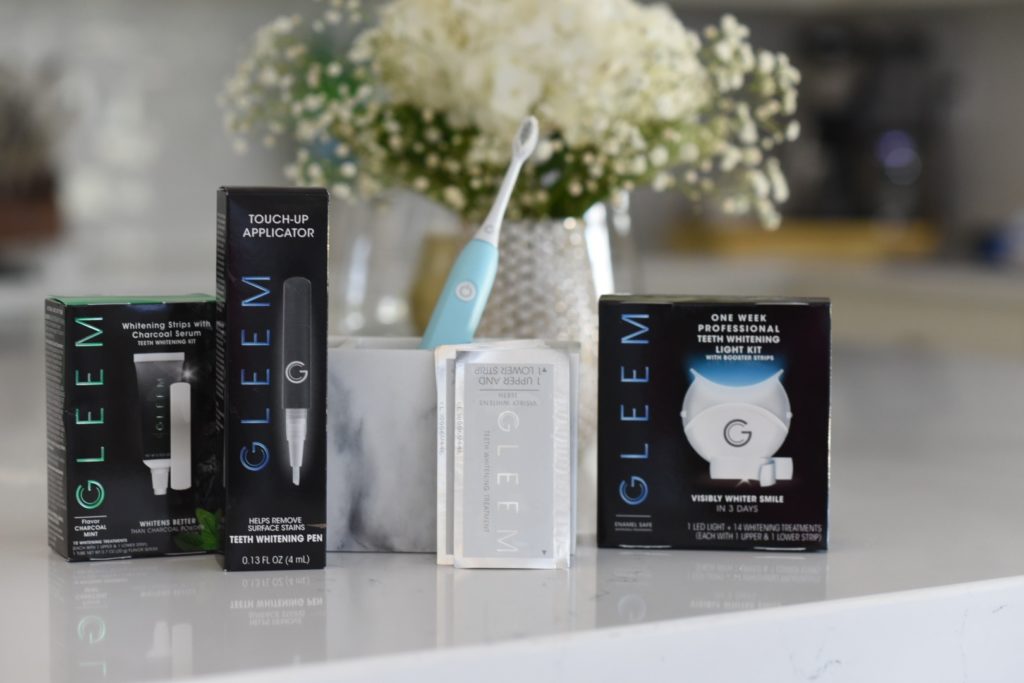 Thanks for reading,
Candace xoxox