Tooth Fairy in a Box
This is a sponsored post written by me on behalf of Tooth Fairy in a Box. All opinions are 100% mine.
Tooth Fairy In A Box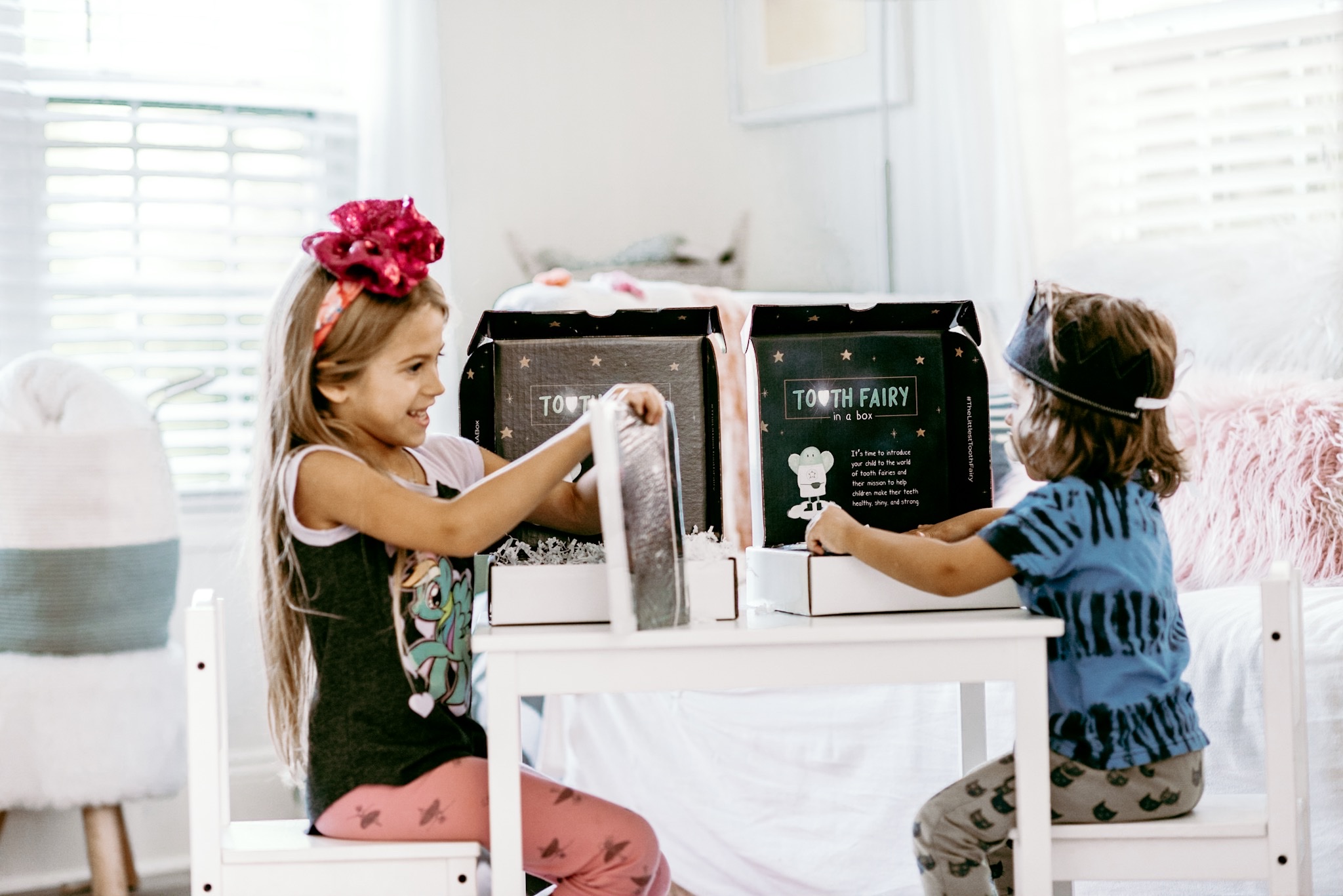 I'm so glad to be a sharing this awesome box of goodies with you today. I honestly wish this was around when my kids first started brushing their teeth. I'm sharing a curated box called the Tooth Fairy in a Box. The box includes all the essentials to getting kids to brush their teeth through fun imaginative play.
Let me rewind and tell you my motherhood experience with oral health. I can tell you that my daughter is the worst at wanting to brush her teeth. My son on the other hand will brush his little teeth 25 times a day if we let him. My husband and I have struggled day and night to get our daughter on a consistent tooth brushing routine. As parents, we basically feel brushing teeth is a must and that she would just eventually catch on. I'm embarrassed to say but, we got the exact opposite response. Milanca our daughter had no interest in brushing her toddler teeth at all. I was always scared of her developing cavities in her baby teeth. On her first dental appointment the dentist told me she had 4 deep cavities and she would need a root canal. I was so upset as she needed to be put asleep to have the cavities filled and rooted. We were also not happy when we learned the price of the dental work. It was over $1000 to repair Milanca's teeth. Guys, these were just baby teeth and were only going to fall out in a few years. I for sure thought all these cavities would put some fear in her and make her start brushing more regularly. I was wrong again as a parent.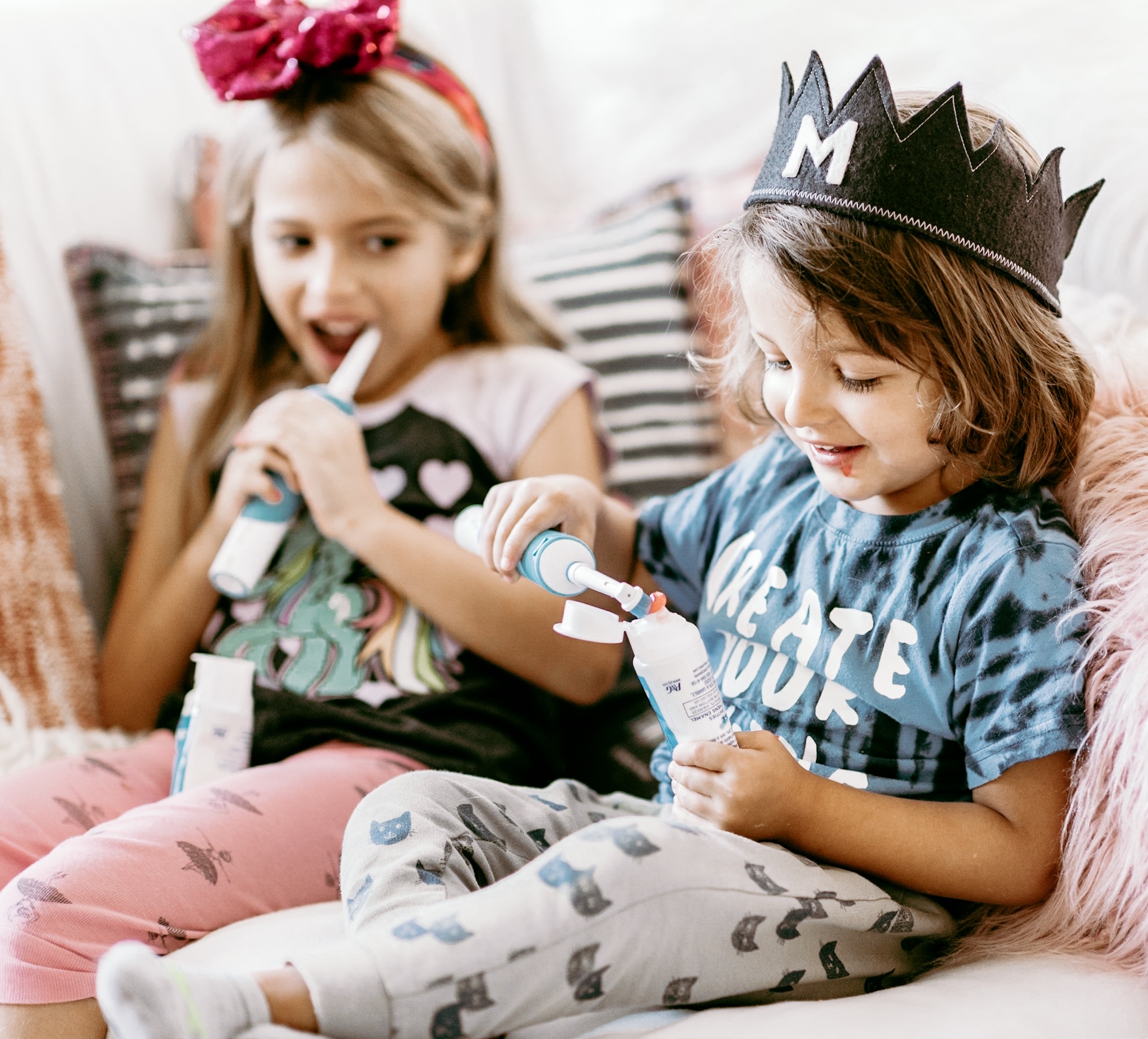 After doing some research on children's oral health. I learned that our issue was pretty common and there were ways to help improve her oral hygiene. I did go ahead and get all cavities filled. I felt it was like a fresh start to a new clean mouth full of baby teeth. That is when we found Tooth Fairy in a Box. My daughter particularly has a fascination with the tooth fairy. I had the same excitement as a kid as well. When we go the box in the mail I was really hoping this would be the answer we were looking for. It sure was a life saver. The kids were over excited and so intrigued by the box full of play yet oral care.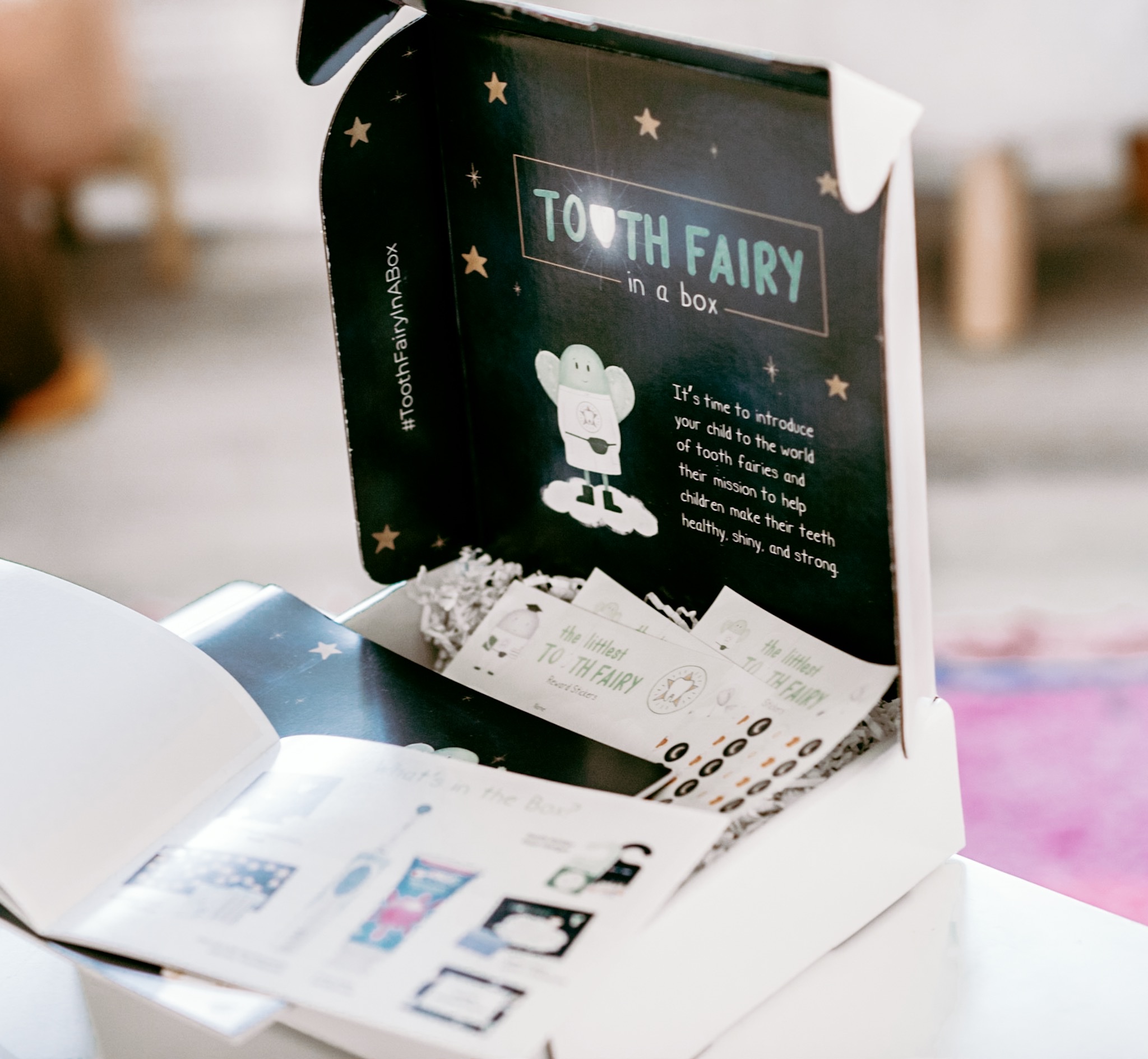 Whats in Tooth Fairy in a Box?
I know that is what you are thinking right? Ok so in the box you will receive
Oral- B electric tooth brush– I was really sold on the the thought of using an electric on because it will help the kids get those hard to reach places. The tooth brush also helps with aiding in doing the work for them. Honestly I think electric is the way to go. It has a built in timer and holds the charge for up to eight days. The non- slip grip is perfect for my 3 yr old.
Crest Toothpaste– My kids loved this toothpaste. It comes in strawberry flavored and is recommended by pediatric dentist. It also has a kid friendly look on the packaging which the kiddies love.
The Littlest Tooth Fairy Book– I immediately read Milanca and Maksym the book which help explain the importance of tooth brushing and the reward system that is in Tooth Fairy in a Box
Brushing chart + stickers- The chart is used to reward good tooth brushing routines. This chart is the most brilliant idea. It keeps the kids engaged and helps them develop some disciplinary skills. Every time they brush their teeth they place a sticker on the time of day. The goal is to brush their teeth morning, noon, and night then place a sticker each time they master the brushing time
Tooth Fairy envelope– You and your child can write a letter to the tooth fairy. I find it a really cute idea and gets their imagination going.
Tooth holder door hanger– A place to keep your child's tooth until the tooth fairy takes it.
Selfie photo frame- You can put a picture of your child after they loose their teeth.
Parent's guide to becoming an Award-Winning Tooth Fairy- This guide helps teach the parents about oral hygiene and making the task fun through play and rewards.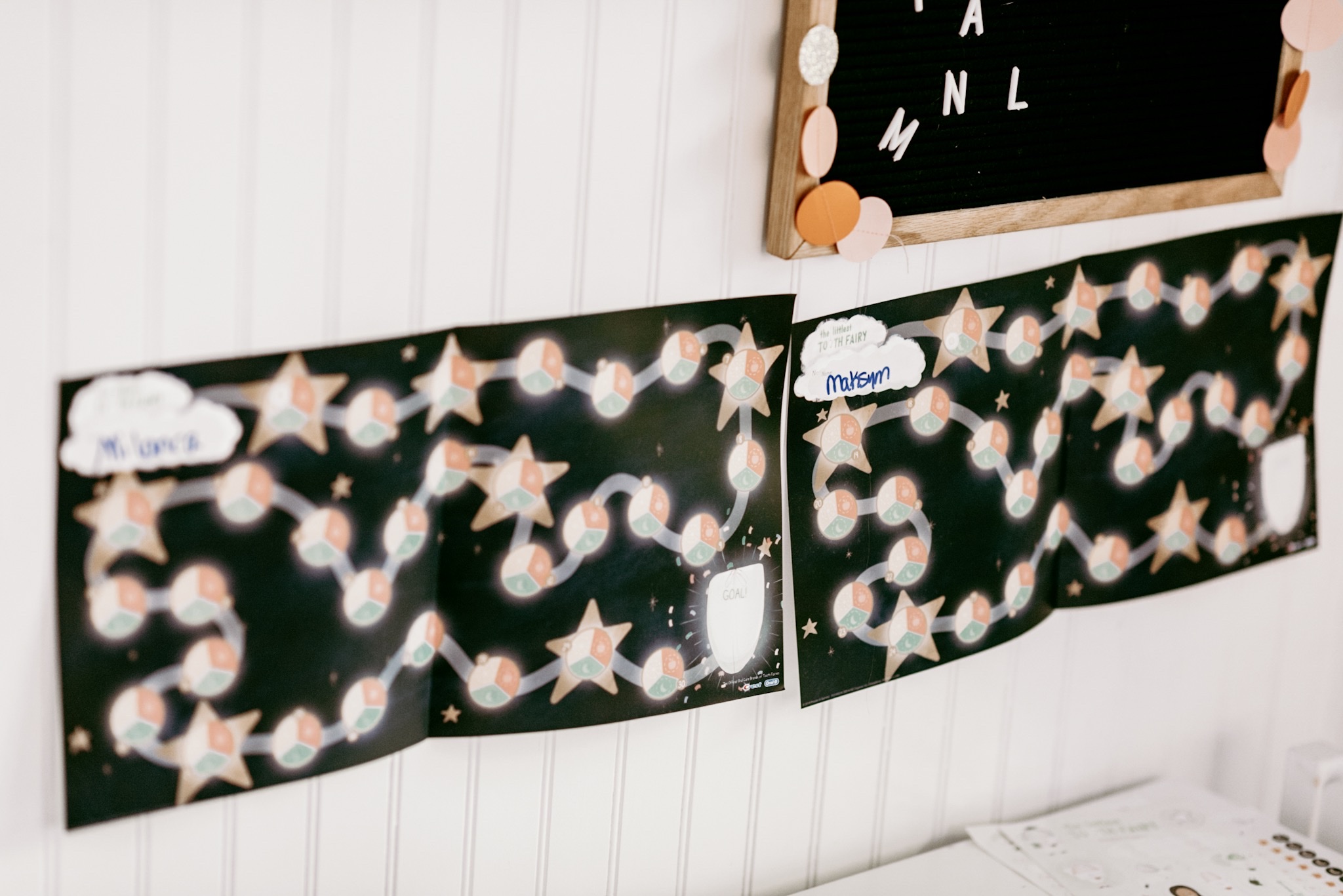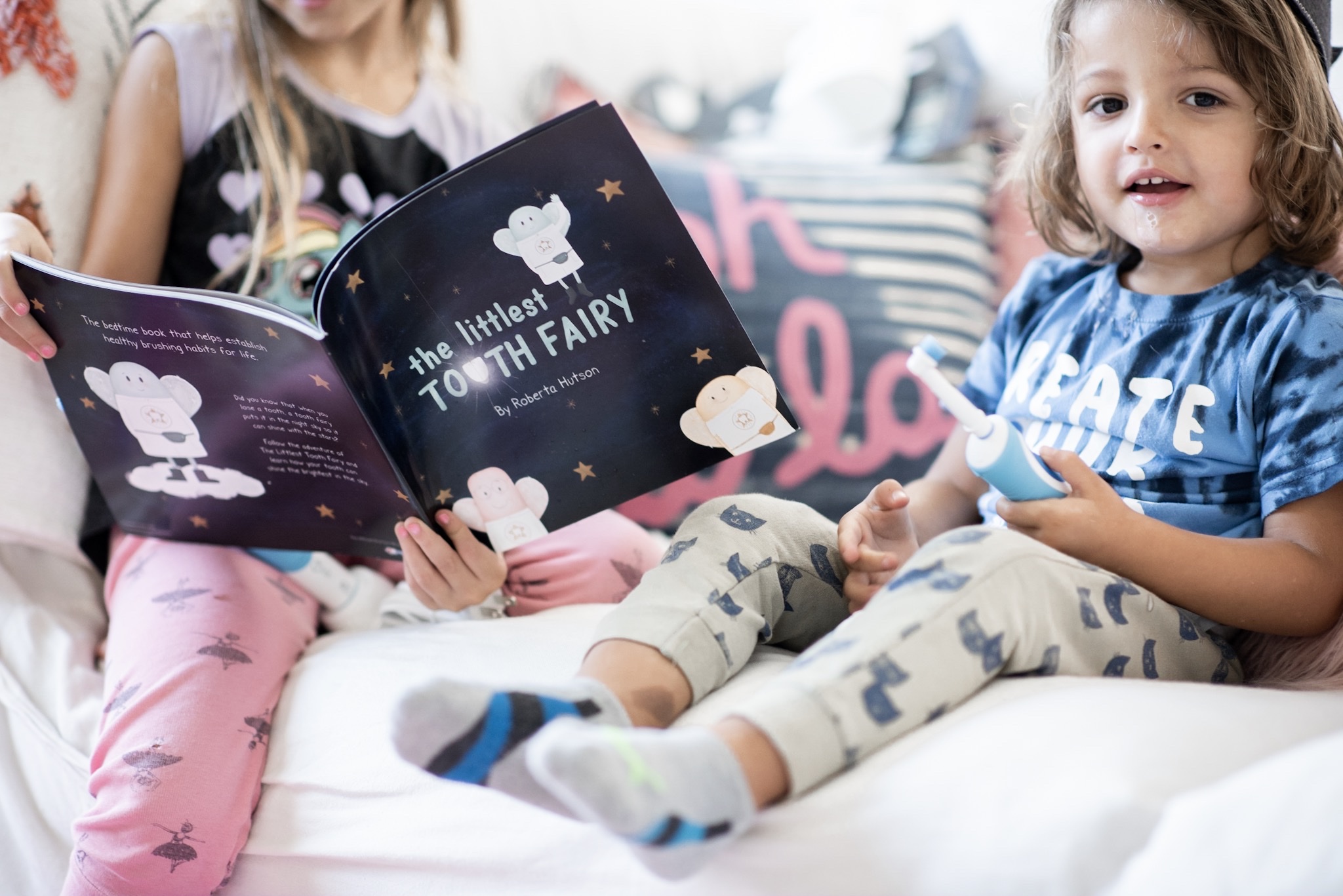 I was so impressed when receiving Tooth Fairy in a Box. Not only did it help my kids brush their teeth. I do not have to beg them any more. Before the Tooth Fairy in a box I went through periods of yelling and having to force them to brush. You guys it was awful and quite stressful. Did you know that kids with childhood cavities are 4 times more likely to get adult cavities too. I'm so happy and ecstatic that brushing their teeth is now FUN! I stress the word fun because i thought I would never see the day. I highly recommend you guys try Tooth Fairy in a Box! It was a game changer in our home and I'm proud to say my kid are on an excellent routine.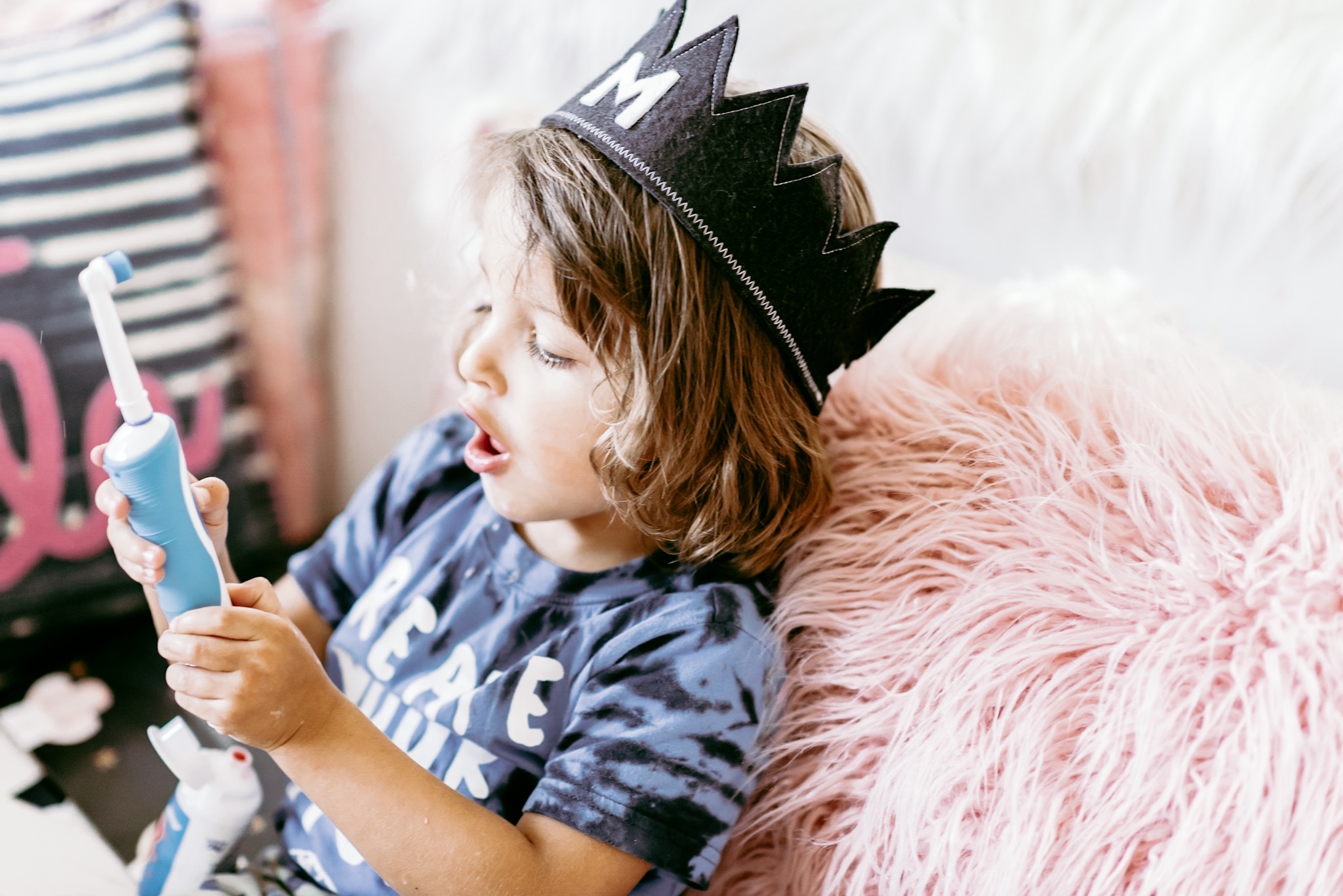 I eagerly urge you to try the Tooth Fairy in a Box whether your kids are 1 or 10 it is fun for everyone. My hubby and I currently use an adult Oral B tooth brush and we cannot live with out it.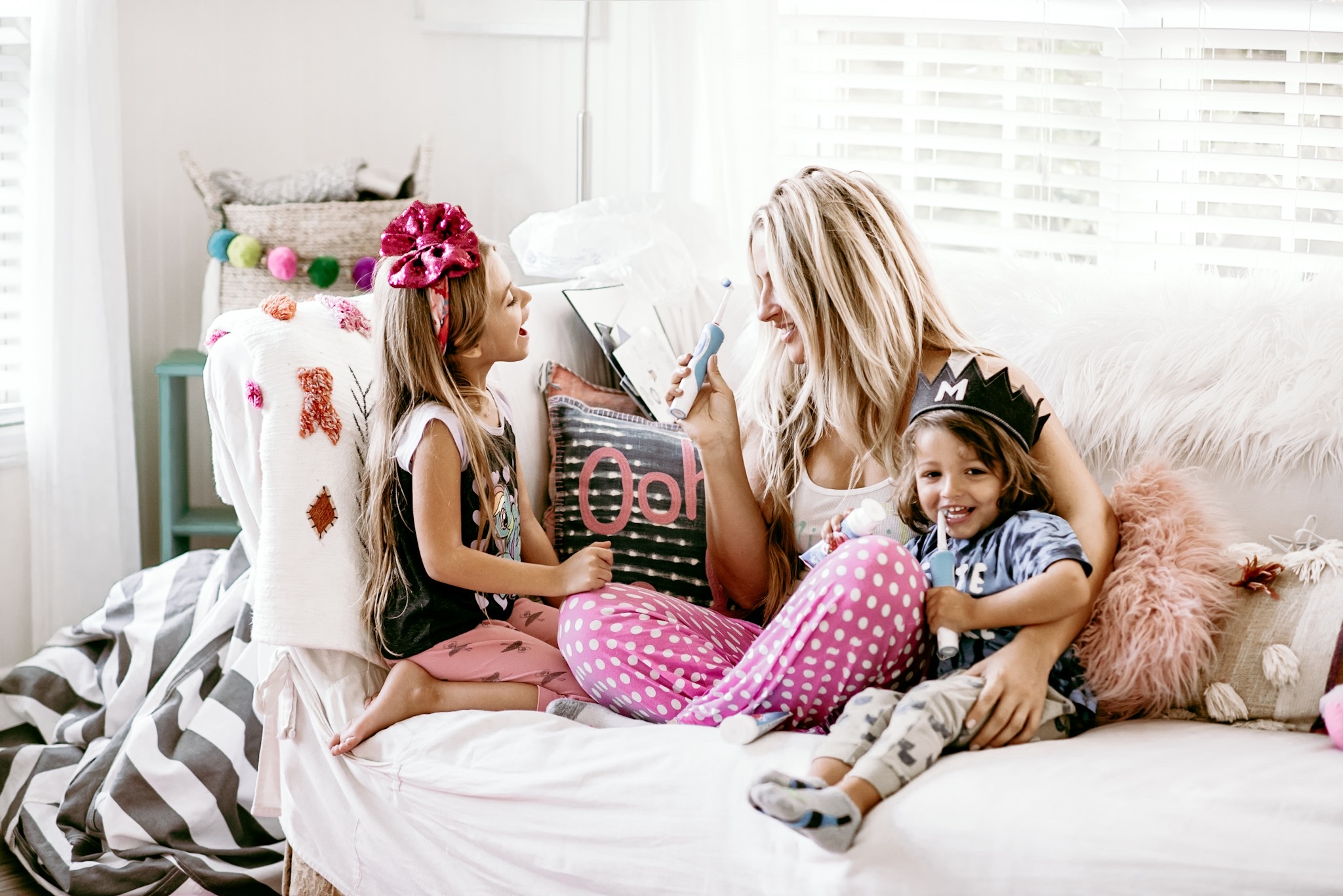 Like always I love to hear from you ask me and questions below!
Happy Brushing-
xoxoxo
Candace
*limited time offer for the entire box $34.99 that is a $60 value.
– Happy Shopping