Time to Upgrade to an SUV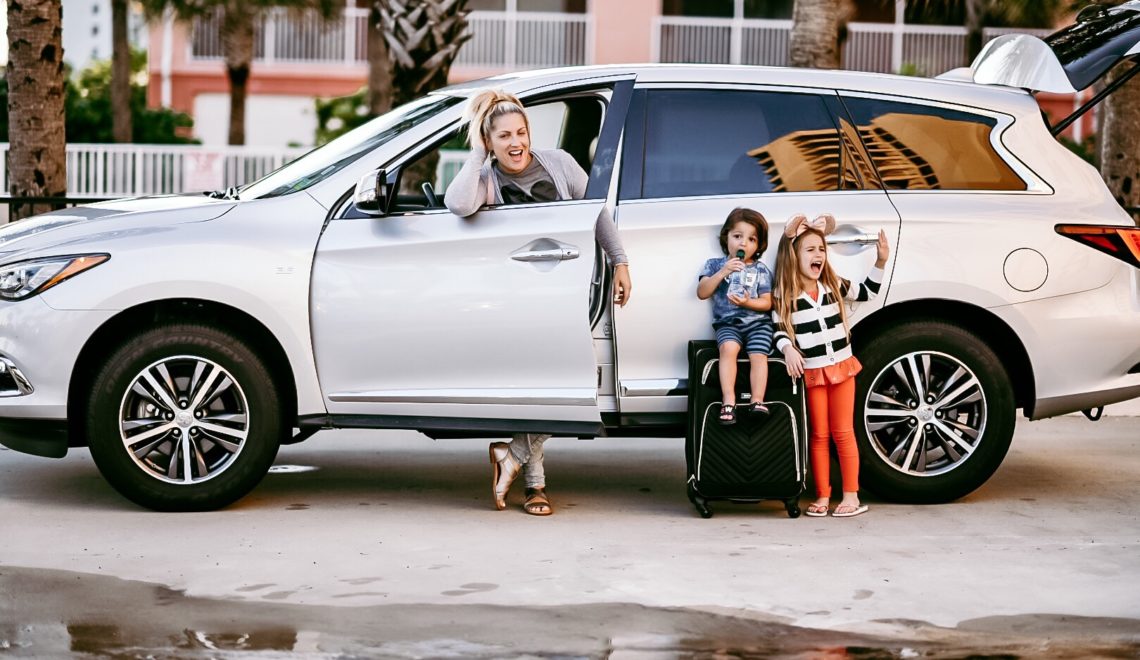 I have some news that I would like to share! I partnered with COUNTRY Financial to help bring you some thoughtful considerations when it's time to purchase a new car.
We have had the same vehicle since before I had Milanca my daughter. I think it's safe to say that we outgrew our car about 6 years ago. Our kids are getting older, so our family is growing, but our car stays the same size. Perhaps, some of you are in the same boat as me. I'm going to be really honest here. I feel like we have been car shopping for three years straight. We started looking to upgrade when I was pregnant with Maksym my second child. Along the way, we ran into a few issues that have postponed our decision to make a car purchase. The truth is our ideal vehicle surpasses our budget, so we remain in my four-door sedan at this time. Sometimes, I feel so embarrassed because my friends all own SUVs to carry their precious cargo around in. It's like we are stuck managing to fit in our small family car.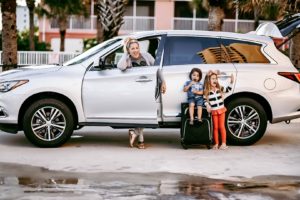 Our car has served us well in the past; however, now we have seemed to completely outgrow it. So, I feel it is time for it to go! When I was pregnant with my first child Milanca our car was very basic and served its' primary purpose. Fast forward six years later, we now have a 2 1/2 year-old and it's a very tight fit. At times you should see how we cram into the car, it's pretty hysterical!We always find it extremely challenging to find trunk space for all of our things. Last time, we went to the lake for a family getaway, our car was so packed to the max that I don't think we could've fit one more bag in there. My wish for our next car is to definitely have some more room in the cargo, so we can fit all of our things more comfortably and not squish my kids in the back seat.
A few months back, we took a road trip down to Florida and rented an SUV to see how we would like the room. My hubby thought this was a good tactic to test for a larger car. We assumed that the SUV we rented would be the perfect size for our family, and guess what? After a 10 day road trip, it actually ended up feeling too small. We rented an Infiniti SUV, and it had some great features like GPS, digital screen, high mileage on gas and it drove really smooth. I am so glad my hubby suggested to rent for a week, it really helped us decide what size would be comfortable in a new vehicle.


On our last car shopping visit we left the dealership extremely bummed out. The size and the make of the vehicle we loved was really out of our price range. Of course, I have a champagne taste on a beer budget. We looked into Mercedes SUV's as they had amazing reviews on safety – and that is important to us. We really loved all of the advanced features that came with the vehicle. I feel it is extremely challenging to go from not having a car payment to affording a $600-$800 payment per month. I know I am not the only one in this situation but, it makes me sad at times. Being a mother with a growing family can be hard to adjust as the family gets bigger. Of course, the challenge we come across is always financial affordability.
My husband and I have done tons of research. Honestly, we have some of the best car conversations over dinner. He feels we need the bigger model and I love the more affordable model. In the long run maybe the bigger model would work for us. We both have agreed to purchase finance, because we think there are more benefits. The downfall of leasing is that we really would have to watch the miles, and since we love to travel that wouldn't work for us – we do many short and long term trips. I didn't want to feel the burden of extra charges for going over mileage. We are the type of people who like to own and have our car for a long time, so we will just do a purchase finance on the new vehicle.
Another thing to consider when purchasing that my hubby actually brought up was auto insurance. Purchasing a newer and larger car can make our car insurance increase. I like to find the best money saving options, when it comes to insurance. We were pleased to learn that there are different types of car insurance from COUNTRY Financial. After looking at all the auto insurance options, we think we will keep liability on my husband's old truck and stay with full coverage on our new car. COUNTRY has a few questions that are helpful in thinking through other car insurance considerations. These are all factors we have considered on our new car shopping extravaganza.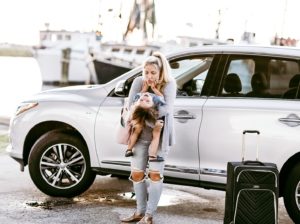 Next up! It always comes down to affordability. Questions I have learned along the way have seemed to help me. What can we afford? What is a realistic car payment? These questions can really put things into perspective when car shopping. A friend of mine just went through a similar car upgrade. She suggested we start with a budget. I took her advice and we are now searching for a car with the features and price points that we can afford. When it comes down to it, we have to make a realistic purchase we can afford. So how much should a car payment be? A general rule of thumb, something we learned from COUNTRY Financial, is that your car payment, insurance and gas should not be more than 20% of your monthly take home salary. This really helped open our eyes on how much we were trying to spend on a new family vehicle. Hopefully that info can help you as well.
We still continue to find the perfect car to help accommodate our growing family. As you can tell, we are moving into this purchase wisely and slowly. This is a major purchase and can be life changing. I feel we will find what works for us and meets our budget. I have learned so many great tips and tricks while car shopping and renting a SUV thanks to my friends at COUNTRY Financial.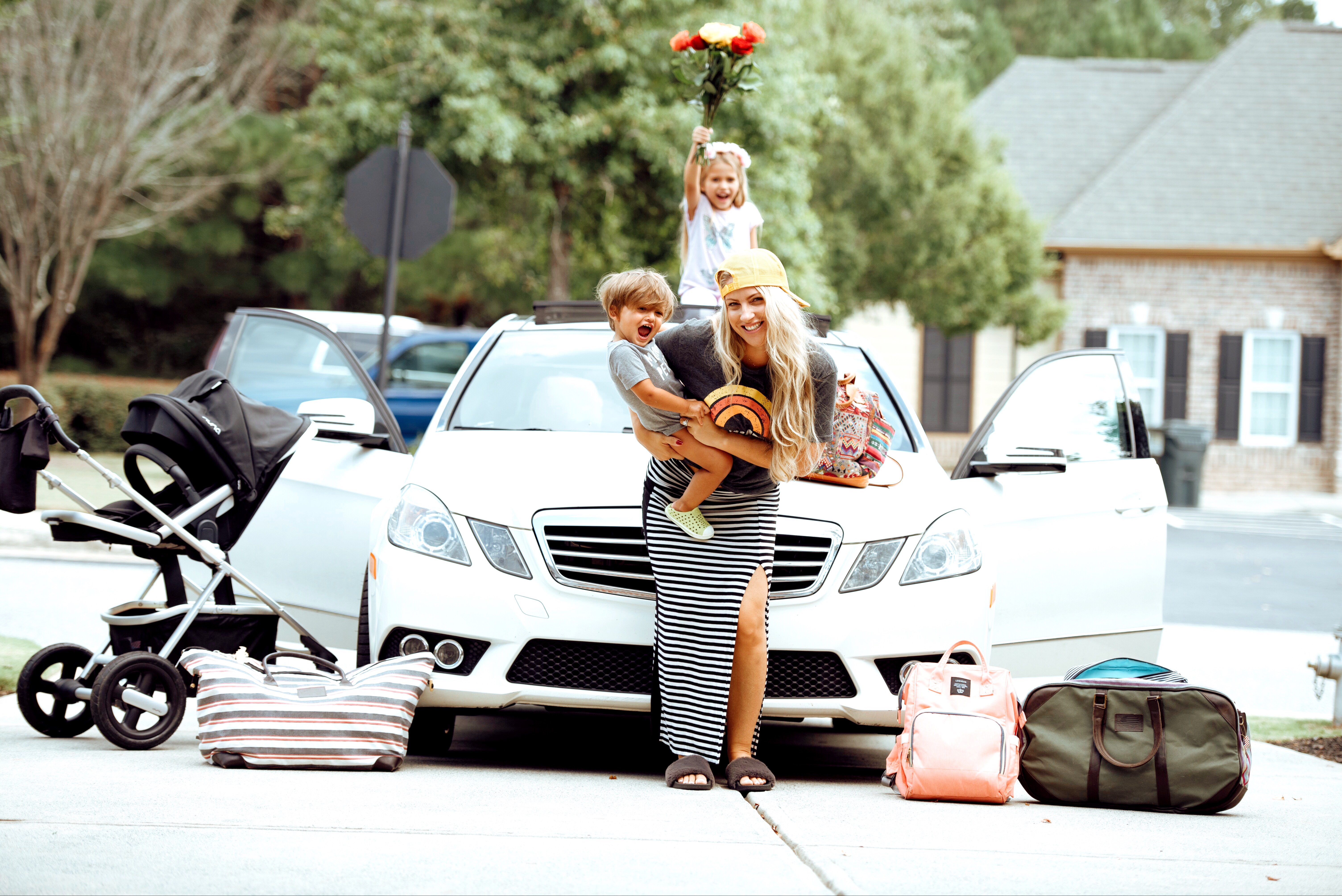 If you guys are in the market for a vehicle as well, I suggest you ask friends who may have experience in smart car buying or leasing. I would highly recommend you look at COUNTRY Financial and their offerings into some great multi car and anti- theft discounts on car insurance. I hope you check out the links I've included above so you can use the same information that helped me!
Happy car shopping!
-xoxo
Candace
Auto insurance policies issued by COUNTRY Mutual Insurance Company®, COUNTRY Casualty Insurance Company®, and COUNTRY Preferred Insurance Company®, Bloomington, Illinois.