The holy grail to summer hair repair!
Hi babes,
Finally I'm talking about the big "H" aka "Hair"! For those of you who know me or see my photos I'm a hair fanatic! So tonight you can shop all my hair products which I have found to be the best. I'm extremely sensitive when it comes to my hair. I generally try to treat my hair like a prized possession. Yes, easier said than done. Long hair can come with hiccups as well like those unwanted knots. My hair is notorious for getting knotted even if it's in a ponytail. So first off my tip to prevent a knotty mess is put it in a bun! Hey, I know what you're thinking….. you're remembering back to middle school when the librarian wore a bun. Ladies buns are back in style and extremely cute these days you can do a messy bun or a tight knotted one. Plus there are so many cute accessories to add that your hair will always look on point. See below my hair not washed in over a week full of dry shampoo.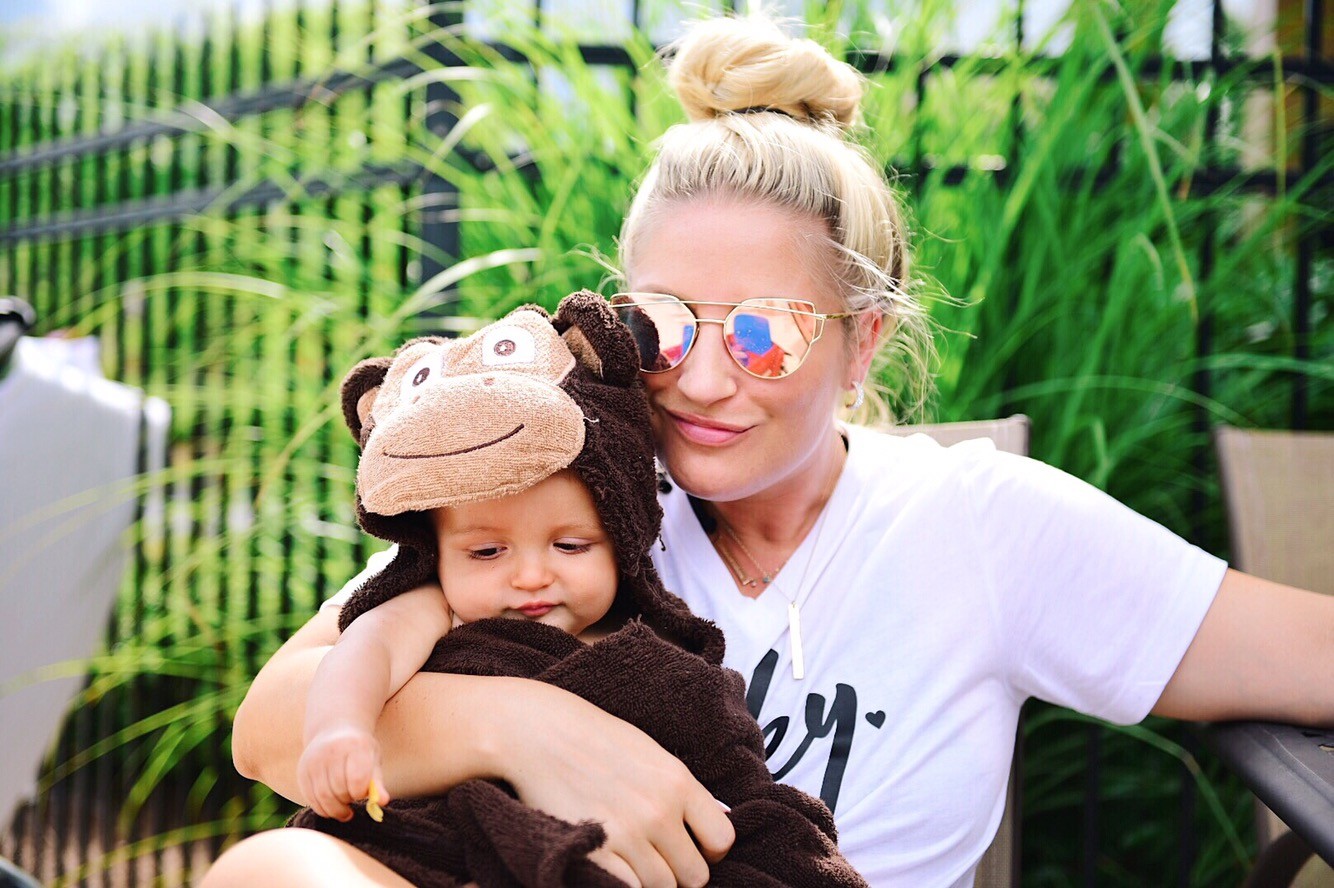 Ok well let's get to the good stuff! You're wanting to know how I get my hair so long and most of all healthy. Let me tell you it's not the healthiest because it's blonde and blonde hair dries out super fast because it is pretty apparent I get highlights and no I don't have extensions. I get that question a lot. This is all my nest. Little background I grew up super blonde and then it turned dirty blonde then really dark dark blonde after babies. I guess I'm happy the rooted look is pretty still trendy because I have some major dark roots after having my little man 9 months ago. Oh quick side note please know a healthy life style loaded with diet and exercise really helps hair. I also eat lots of fish loaded with omegas and this is great for your brain, skin and hair, Ok so now that I got all that off my chest. I'm hear to give you all the tips, tricks + all products the whole low down of what I use. People always ask what products I use but its a combination of things. Please know I'm only giving you my regimen and you may not get the same results but its always worth a try and can never hurt. So many of my followers have asked so I'm telling!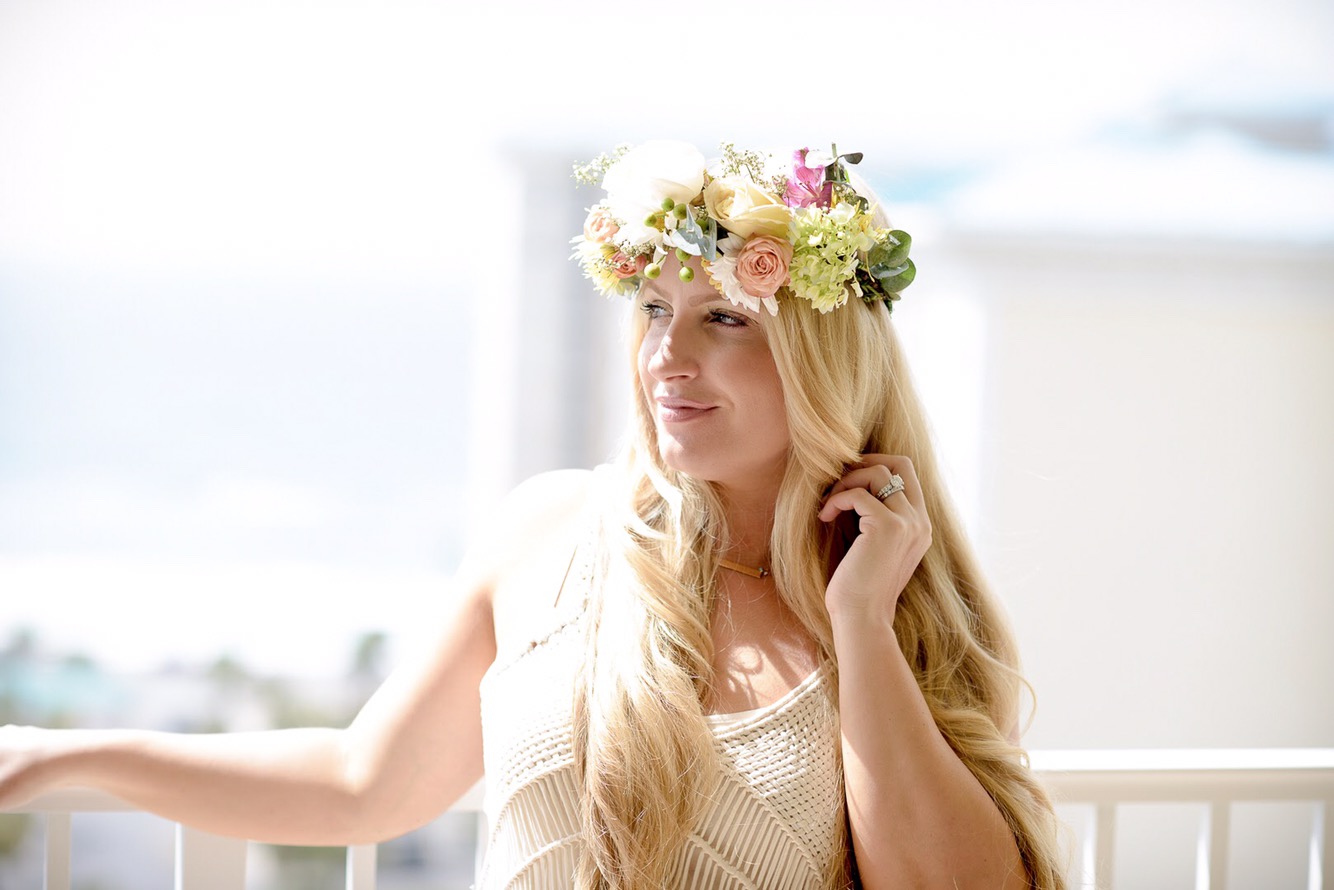 Can1loves Holy Hair Grail

---
Rules
1. Don't wash your hair everyday- I know what you're thinking so gross but that's why someone invented dry shampoo! Go purchase a bottle at target I love Moroccan Oil Dry shampoo or more in expensive one I love Batiste. Now I know there will be times when you need to wash your hair like after a really sweaty gym day then yes go ahead and wash it. For all other days even if it's slightly dirty you can just pop that dry shampoo in. Remeber your natural oils this is what helps your hair grow best! Oh and did I mention it's also a natural conditioning deep mask
2. Use a boar bristle brush!Hey so here's why I love them….
It naturally conditions hair
Stimulates scalp
Reduces frizz
Helps hair texture
So many great benefits and my daughter even has her very own boar bristle brush ya I'm crazed about hair as you can tell!


3. Deep Condition whenever you can
So something I am notorious for is if I am out at the beach or pool I will bring a deep conditioner and put it in my hair as a treatment. The sun naturally heats it up to leave my hair soft and repaired. Summer months can really dry your hair out trust me mine is pretty dry right now. You can also be doing chores or laundry around the house while sitting with a deep conditioner on. You can never have enough hair treatments!
I love Purology deep mask linked here!
If you have dry hair I recommend using an oil. My hair soaks it up! Here is my fave oil
Mythic Oil (Very light and smooth won't leave hair looking greasy)
4. Wear a hat
If you are going to be in the sun and your hair is not wet definitely wear a hat to protect color any kind of bleaching agent's will really react to the sun. So if I'm not conditioning I'm wearing a hat. Plus hats are super stylish I kinda have a fetish for them.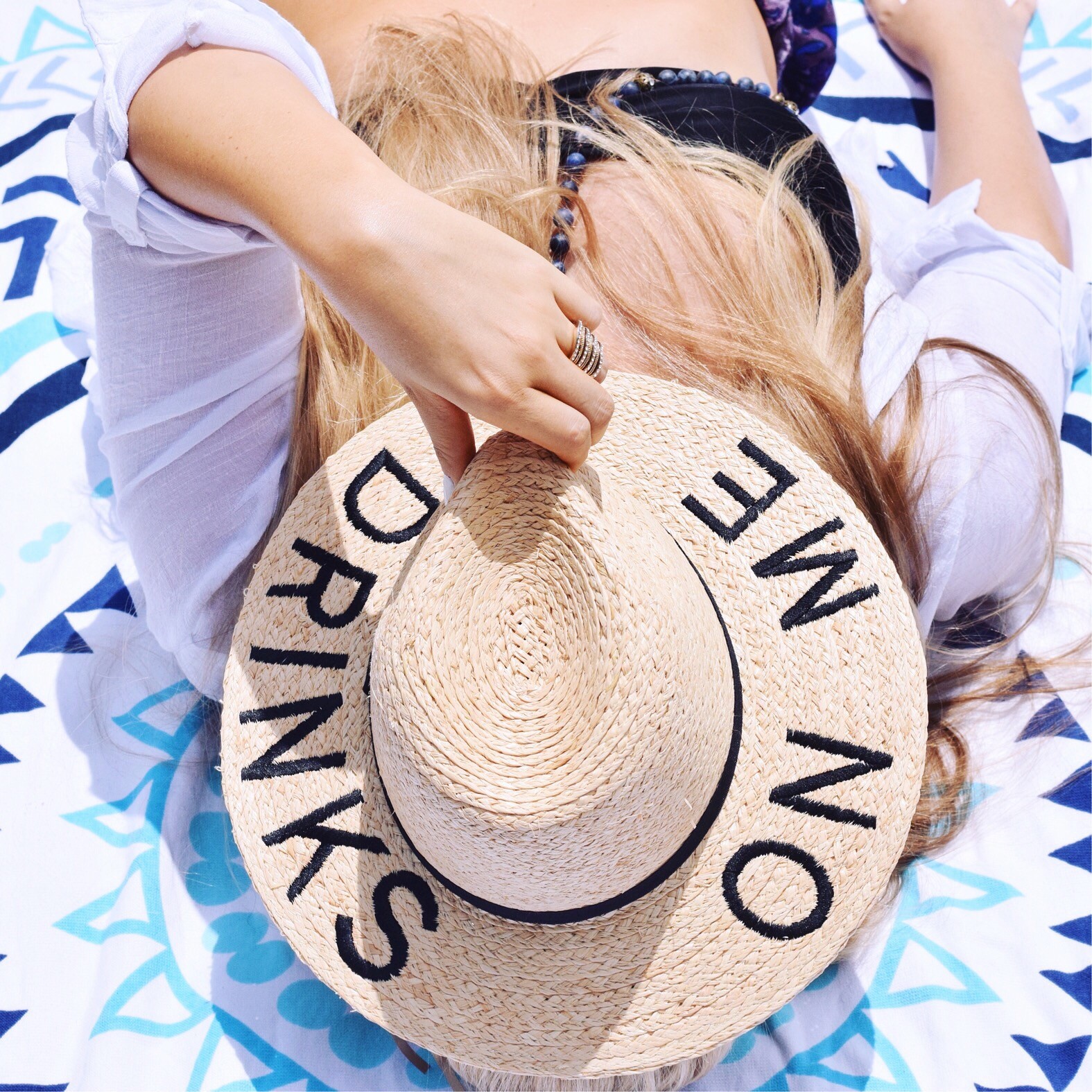 OK ladies so I shop all my hats via Nordstrom especially end of season sale.
I personally don't know too much about blowdryers however it takes a long time to dry my hair so I use a heavy duty one! It also helps get it really nice and straight because I really have extremely wavy hair. I use GHD Hair Dryer.
6. Get a scalp massage
So I don't know about you but I absolutely love a scalp massage. Are usually ask my hubby to do it and it just gets my hair all messy lol! So I purchased a head gadget that massages your scalp. Honestly, I haven't done it in a while but it does help stimulate the scalp which helps stimulate hair growth!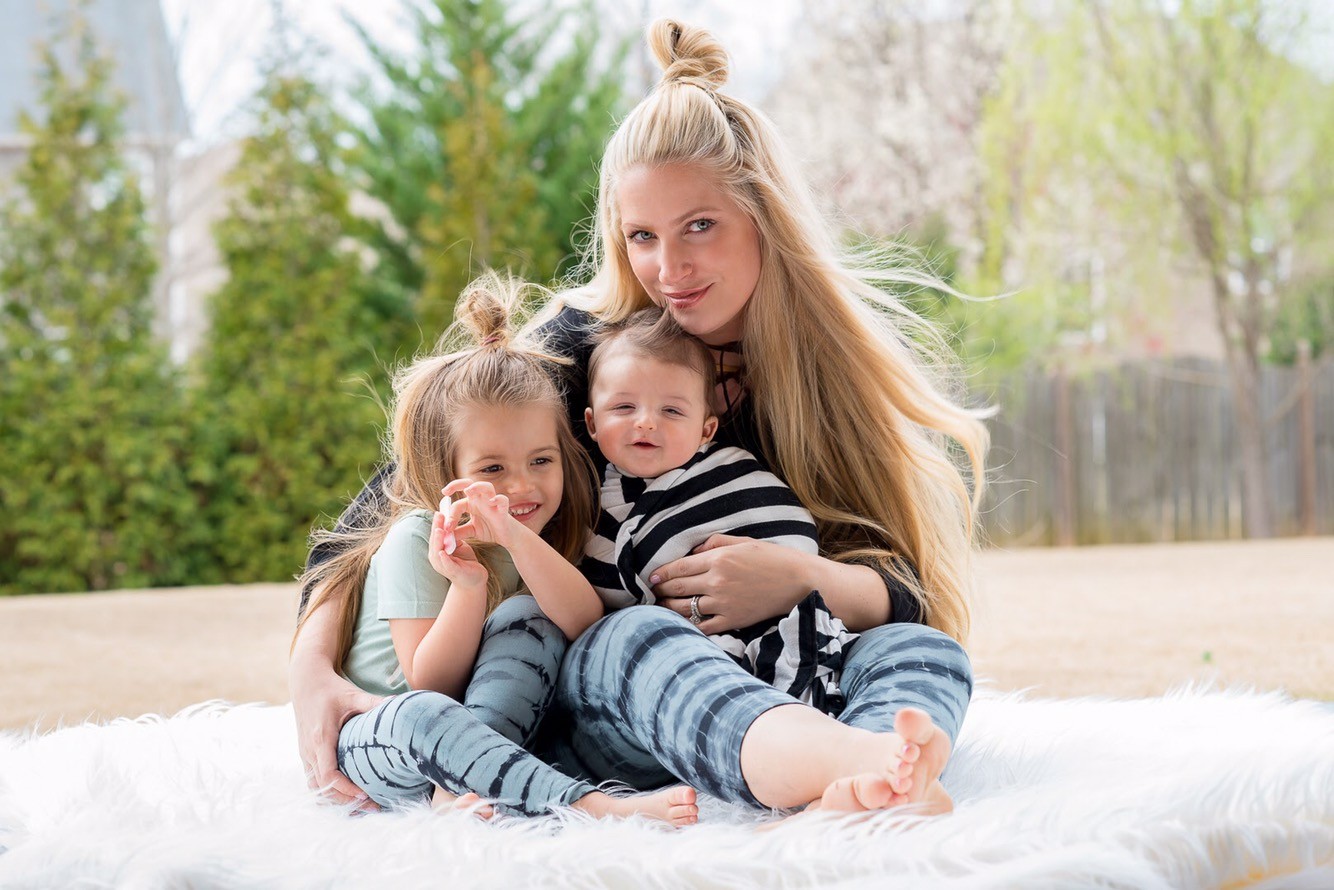 7. Use only the best shampoo and conditioner
I have used tons of shampoo and conditioner over the years and the main key is to stay away from anything with alcohol because it will dry out your hair. Hair and alcohol does not mix no beuno it will be a dry frizz ball. So I try to stay away from those products but sometimes it's hard because they can work well at times but in the long run they are more harsh on the hair. So think about it switch it up you don't want your hair to get too used to something because then it stays stagnant I will switch off between two different shampoos and conditioners each week.
I love using Kerastase or Purology!
Treat your hair as you would treat your baby. Try not to neglect it too much! Brush it gently and brush it a lot. Its best to brush in shower with conditioner on it as well. I can go on forever when it comes to hair talk.
9. Comb your hair in the shower
I like to come my hair in the shower when it has conditioner in it for long hair it makes it so much more manageable and helps with breakage. Use a wide tooth comb or shower brush. I love this one Scalp brush by Aveda
10. Use as less heat as possible
Let the hair air dry sometimes he can also cause damage however a good thermal protector before blow drying will help prevent excess damage to the hair.
11. Blow dry on cool
When blow drying my hair I like to finish it off with very cool air to help lock in moisture.
I hoped you liked this and it helps you get the hair goals you want to achieve!
You can also shop all products via Liketoknowit or simply download the app!
Tell me your hair secrets? We all have them
Night night loves! ✌🏻