Starting Baby Food with BabyCook
In honor of my son turning five months old today! 🎉I am sharing a review on the BabyCook by Beaba.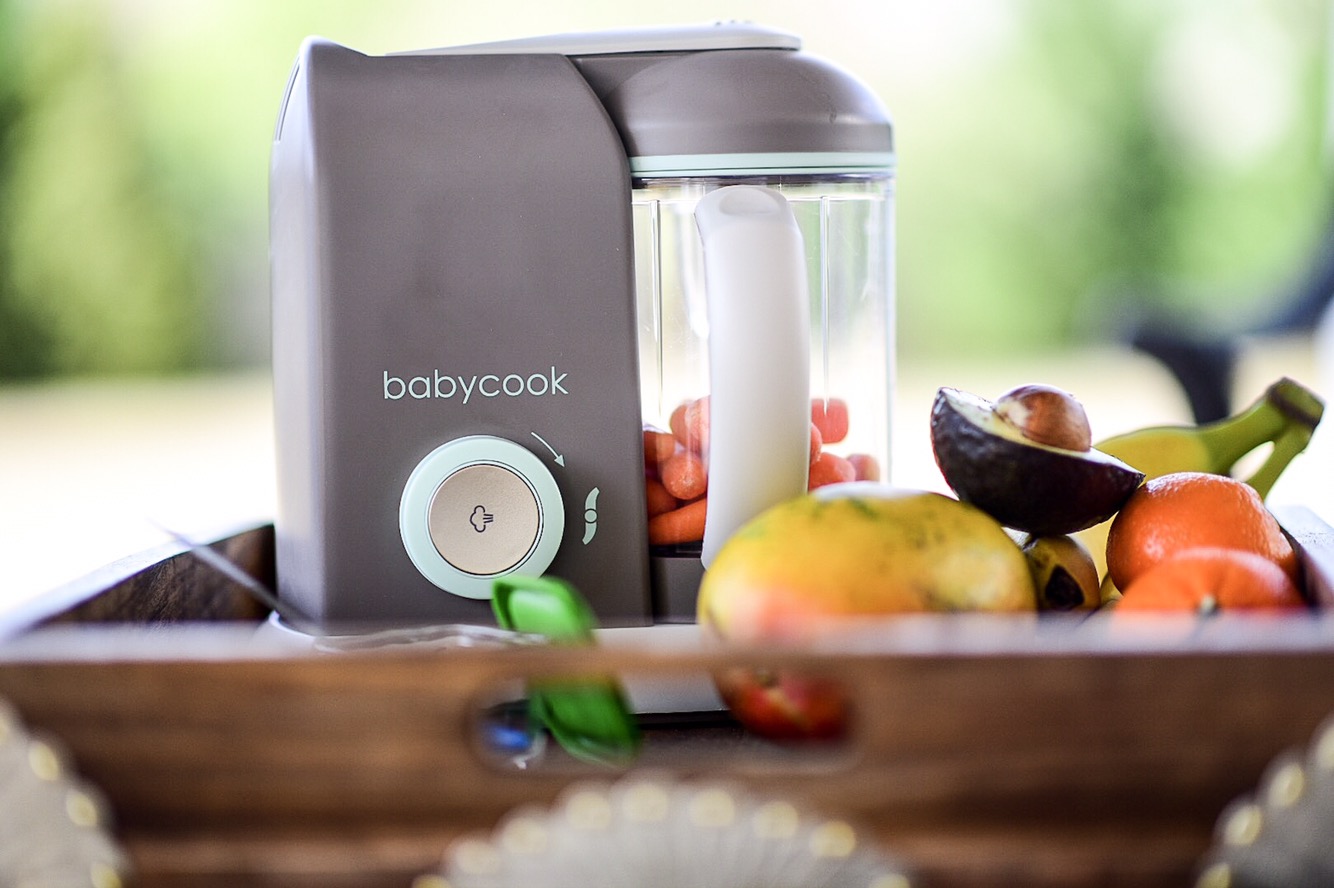 First off I want to share that I like to think of myself as a organic wholesome mother. I want my kids to eat the most healthiest nutritional foods. So this time around with my second baby I have decided to make homemade food for him rather than using food from a jar or plastic packet. The baby cook food maker has great reviews and is available at target and easy one stop shop for me so I am excited to review my experience with it.

First off for starting baby food visit your local market for fresh organic veggies. I particularly love Whole Foods however you can find organic fruits and veggies almost anywhere nowadays . When starting food you want to make sure that baby is ready signs your baby is ready can be baby watching you eating, baby opening mouth to the spoon, putting hands in mouth frequently You always start with vegetables first then slowly integrate fruits. Pediatricians recommend starting off with something simple as green beans, carrots or squash. Babies bellies are much likely to handle these foods and digest easily. You always want to be careful of baby getting constipated however, if you are using formula or breast milk babies stool should still be mildly loose when starting food. It is best when first introducing foods to start one time a day then if you think baby is ready after a few weeks you can try two times a day then three times a day.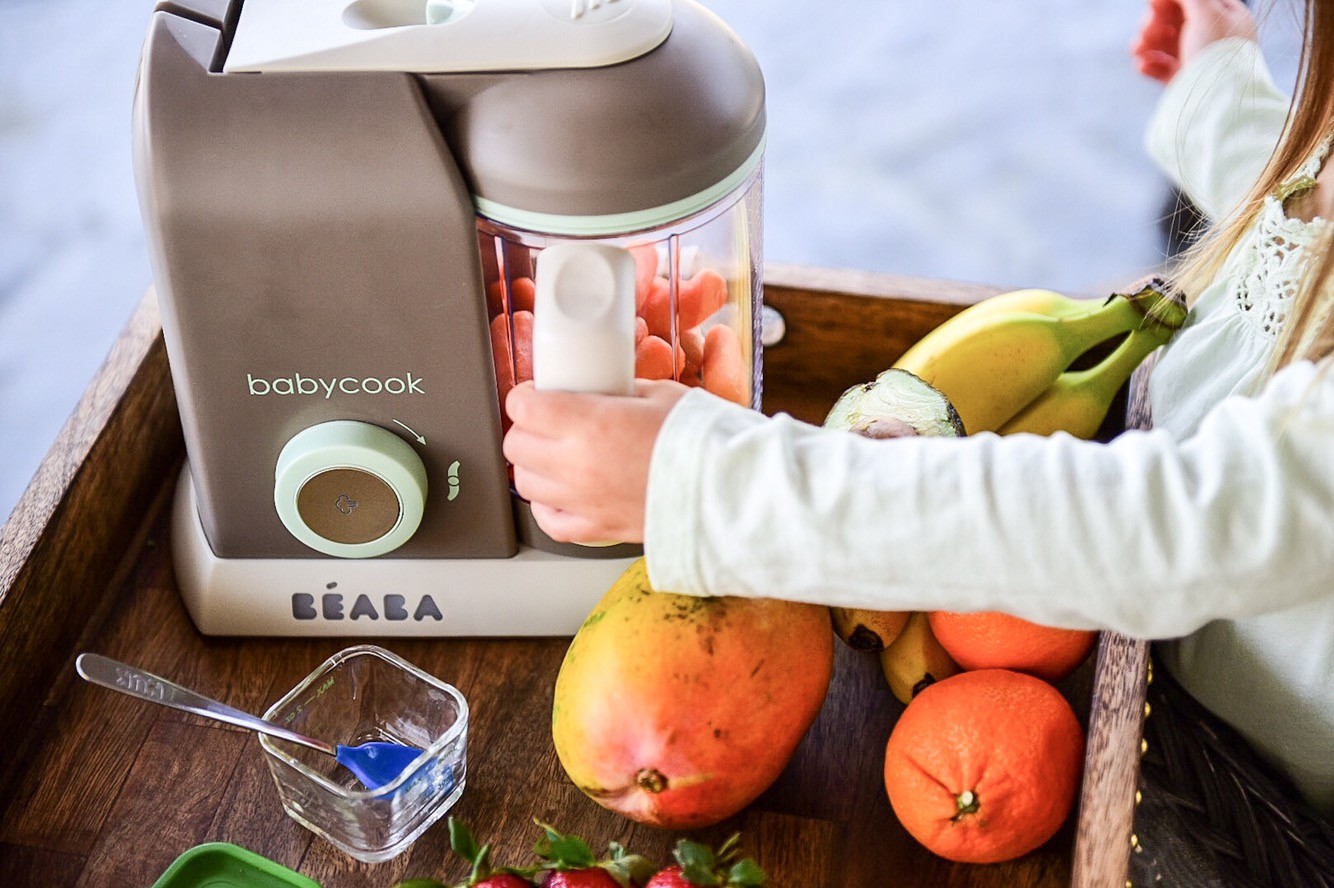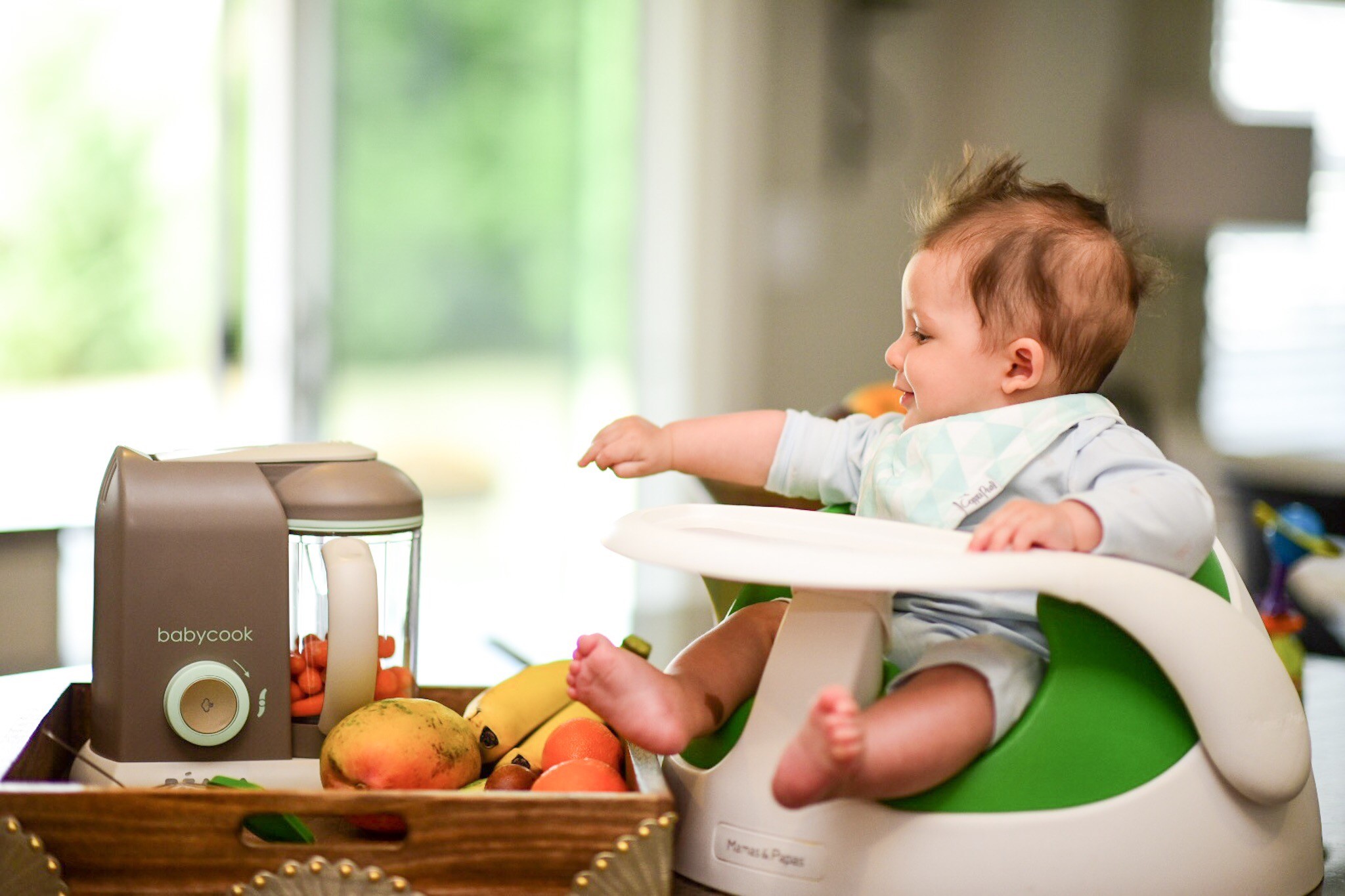 Ok- now for the good stuff! I started my baby on carrots as his first meal! I like to use the local organic carrots and blend them in my baby cook until warm. Honestly, I prefer giving baby warm milk and warm food as it is better on the stomach and more comforting. I mean don't we as adults like to eat warm food as well! Well, at least I know I do. Therefore, that is why I am suggesting warming the food. It's just an old European wise tale babies should drink/eat warm milk or foods. It's up to you as a mother to do what you think is best. There is no right or wrong answer here.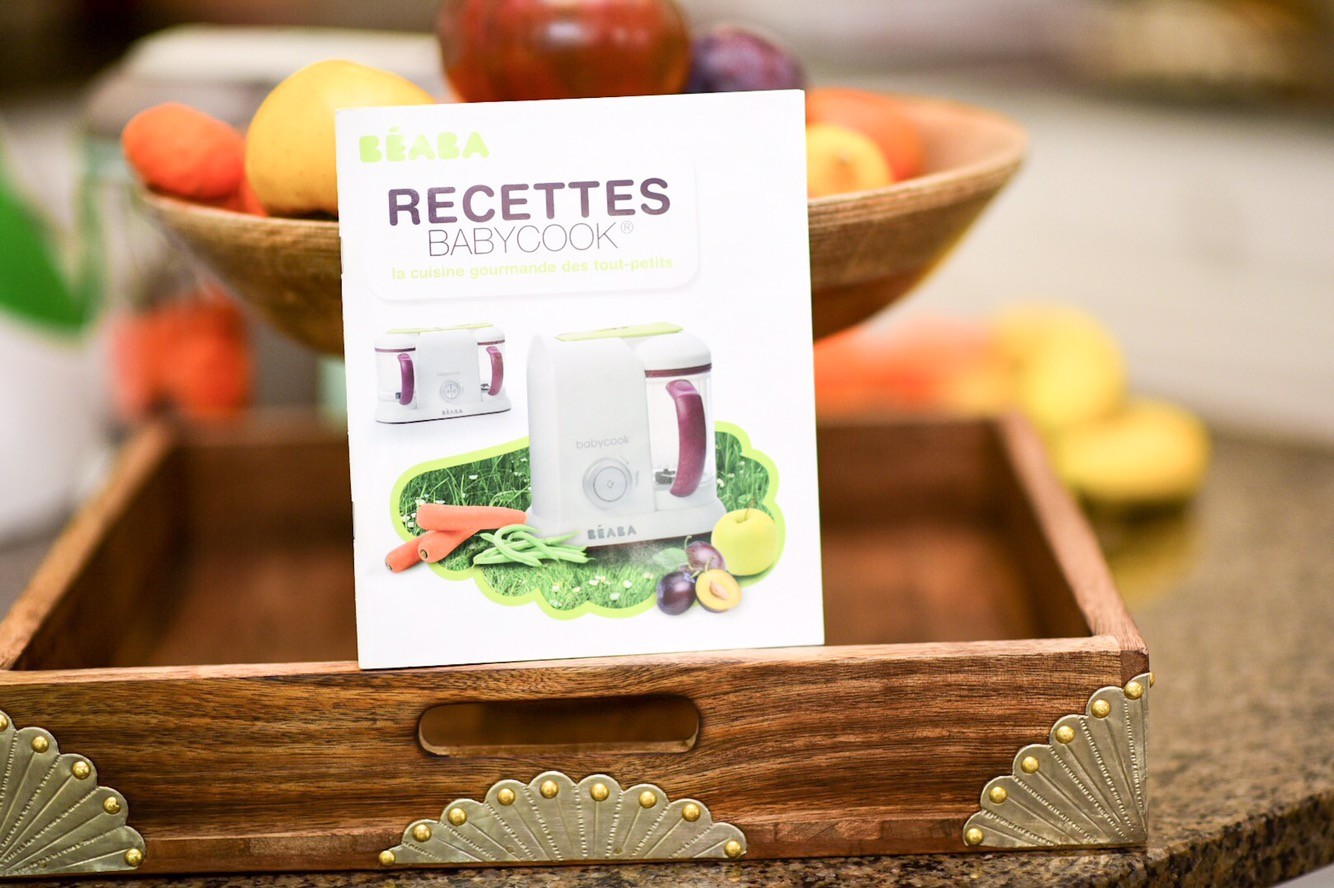 The baby cook comes with a book that has healthy easy recipes that you can do in less than 15 minutes. I know time is not always on our side as moms but just giving a few extra minutes a day is really benefiting your baby get the best nutritional value they need.
Some recipes My baby loves
Sweet potatoes: take one large sweet potato bake or steam until slightly soft in the baby cook and purée to your liking. Be careful the starch can make baby gassy so just watch out for that.
Fresh carrot purée- steam carrots until softened in the babycook then purée again to your liking
Fresh orange purée: slice up to oranges and place in the baby cook until a loose watery texture you can make slightly thicker almost like a soufflé.
I have not tried the meat recipes yet because he is still young but the first one I will do would be a salmon purée. All these recipes can be found in the baby cook it is available at target in the baby aisle.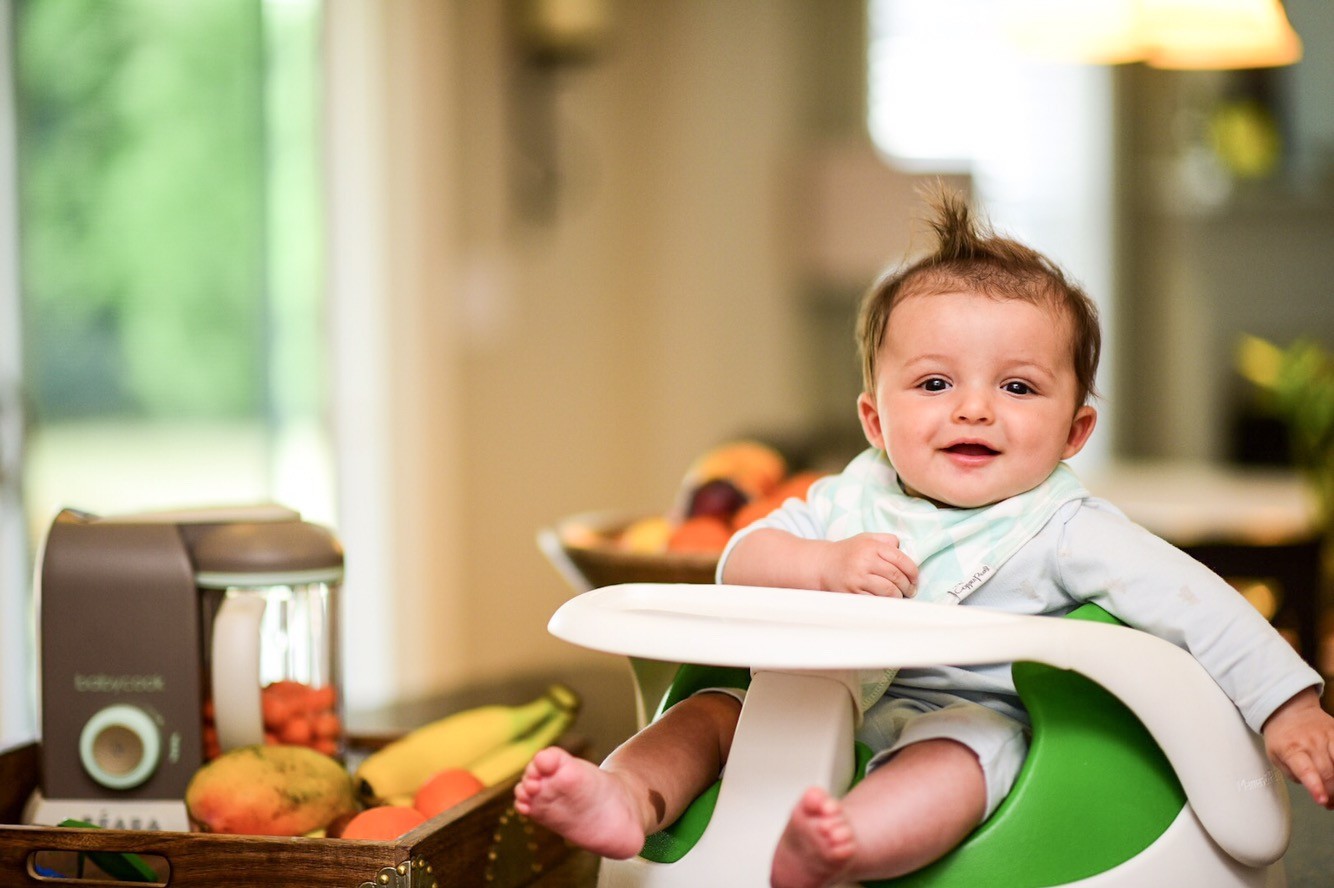 Thank you for following along! To all my followers for a chance to win a $250 target shopping spree. All you have to do is go to target and take a picture of your baby bump or you holding your baby or simply you in front of the baby cook post on Instagram and tag #babycooktarget – I hope one of my followers wins and I hope this guide to starting solids with baby cook will help new moms and season moms give their baby the best nutrition there is to offer.
* this review is entirely my own opinion