Simple Classic Meals w/ RAGÚ®
Hello Everyone,
Welcome to today's post on an easy yet simple meal the whole family can enjoy. Guys, I gonna be real here for a minute. I try to be that good wife and cook at least 6 times a week. I know what you are thinking I'm crazy!! I hear that all the time. Some how my mother managed 4 children and made a home cook meal every single night. Yup i'm trying my best to live up to that standard for my family. Growing up my mother made tons of Italian delights. We basically ate Italian every night. My grandmother made her own sauce from scratch and stored in jars back in the day. Trust me I do not have NO time for that these days. juggling two kids, school, dinner, bath time, book time, cleaning and preparing for the next day is exhausting just typing this.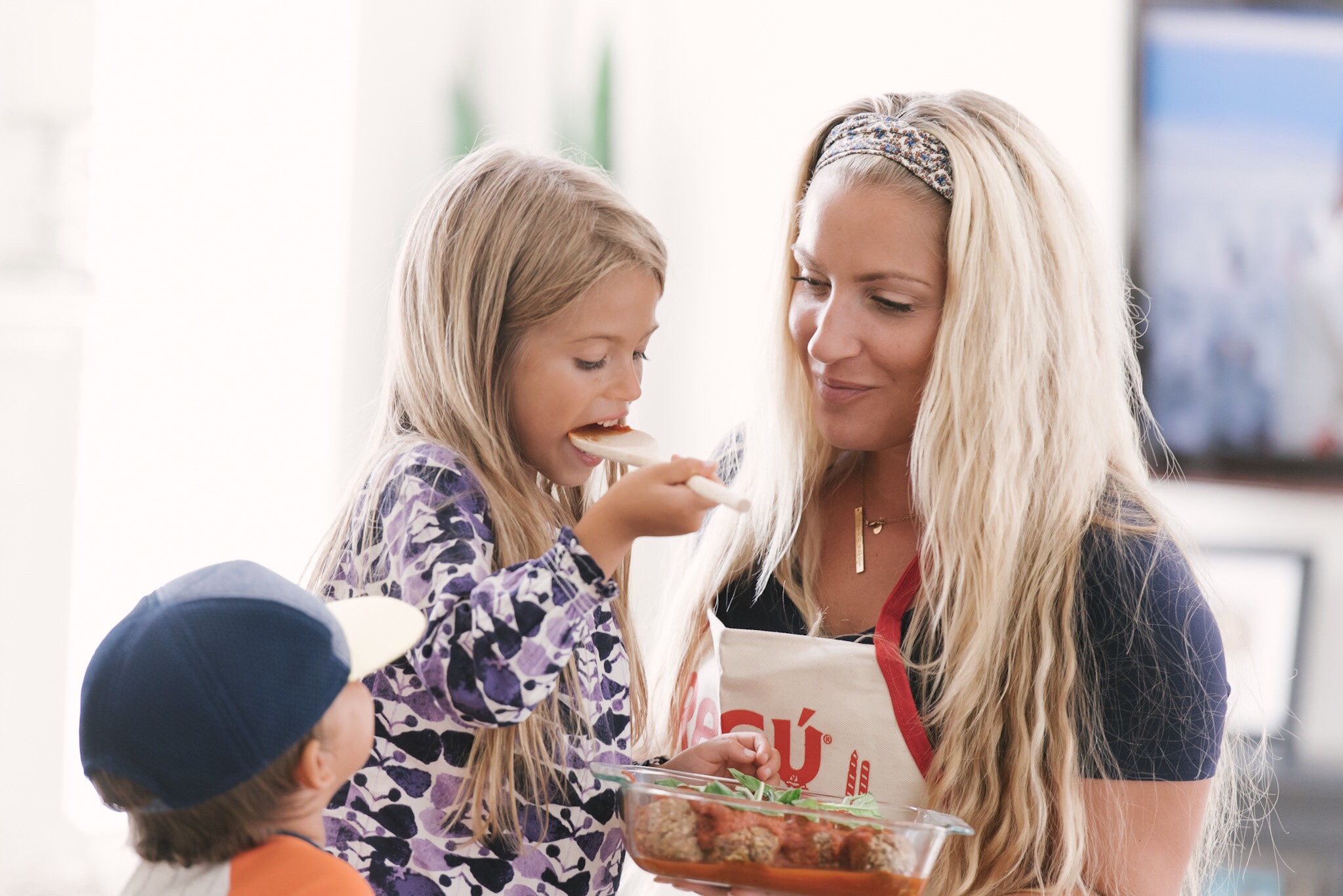 One of my long time favorite brand  RAGÚ®  has a new sauce called Simply Chunky Marinara Pasta Sauce. HELLO! Where have you been my whole life. I'm over the moon about this RAGÚ® sauce because it is made with 100% olive oil and contains no added sugar. Goal!!!! So now I have added it to my weeknight dinner ideas.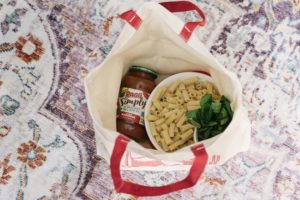 I can get a homemade meal done sometimes in under 15 mins with RAGÚ®. Its honestly that simple and taste great. My kids are such fans of tomato and pasta anything and everything. We eat lots of Italian in our home because it kind off  all I really know how to cook. I grew up on this stuff. One of my kids favorite meals is the classic penne pasta and meatball. Now on days I'm not in any rush I will make my moms famous meatball recipe. On days i have no time which is most days. I buy my meatballs already made from the grocery store.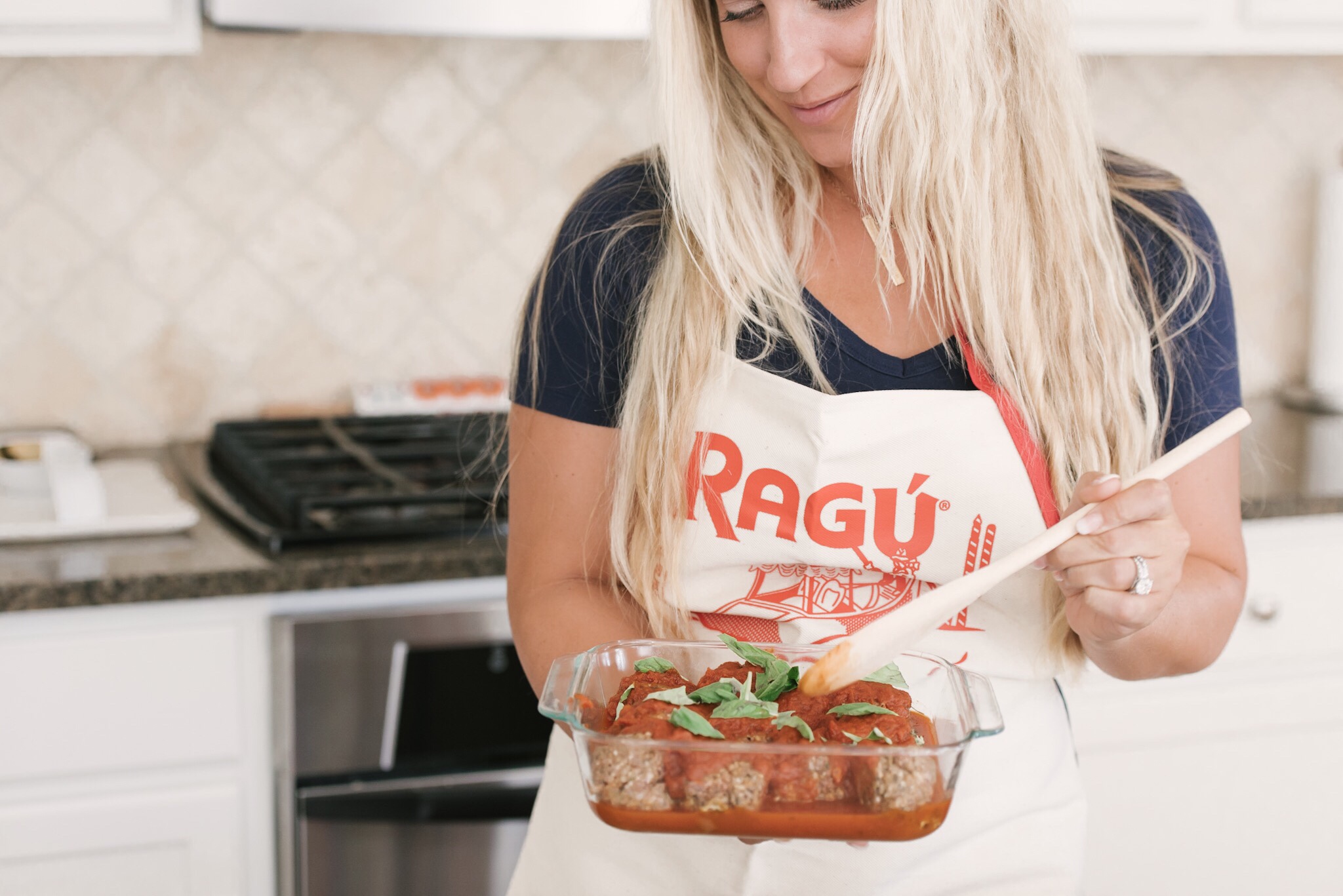 Here is a quick Classic Penne RAGÚ®  Meatball Recipe
Classic Penne RAGÚ Meatball Recipe
Ingredients:
premade meatballs
 New RAGÚ® Simply Chunky Marinara Pasta Sauce
Penne Pasta 1 bag or box
fresh basil
Parmesan cheese
Olive oil
Directions: In a pan fry meatballs till brown in olive oil. You can put a piece of garlic in to season the oil. in a separate pot simmer  New RAGÚ® Simply Chunky Marinara Pasta Sauce. When meatballs are done add the the sauce and let simmer. Cook Penne pasta. In a bowl place a cup full of Penne pasta and cover with New RAGÚ® Simply Chunky Marinara Pasta Sauce and meatballs. Top with fresh basil and Parmesan cheese. Enjoy!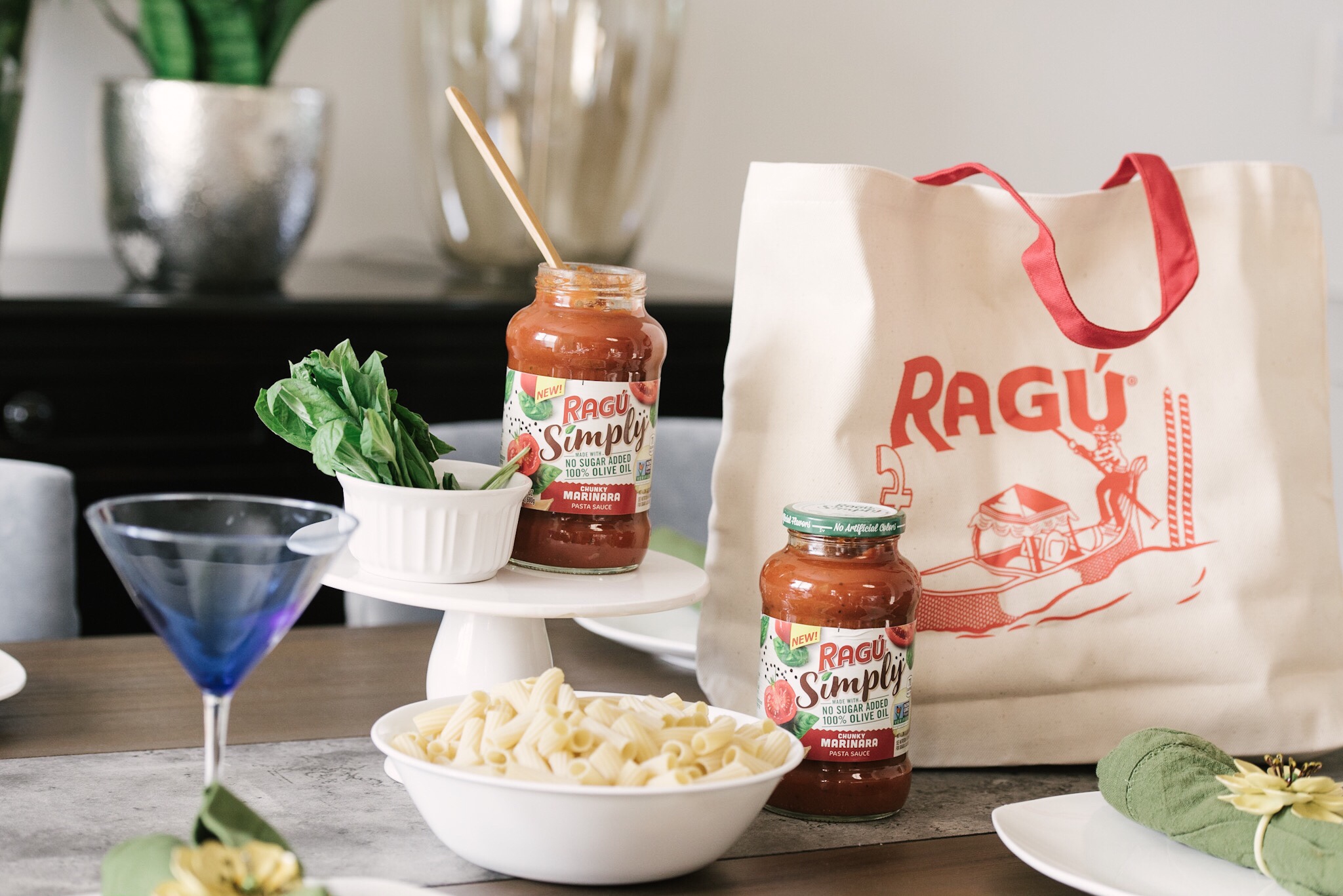 Another meal I love to make that last us three days. Lasagna! I mean who don't love lasagna. Let me let you in on my secret. I like to prep the day before. Its genius right? So when I arrive from work I can just pop in the oven while I give the kids a bath. Now you can get extremely creative or stay classy. My latest lasagna recipe I snuck in some finely chopped sauteed spinach. I need to get my babes to eat their veggies. That is a trick and trust me they don't even know it is in there. Well let me get to it. Here is the recipe
Lasagna w/ NEW RAGÚ® Simply Chunky Marinara + Veggies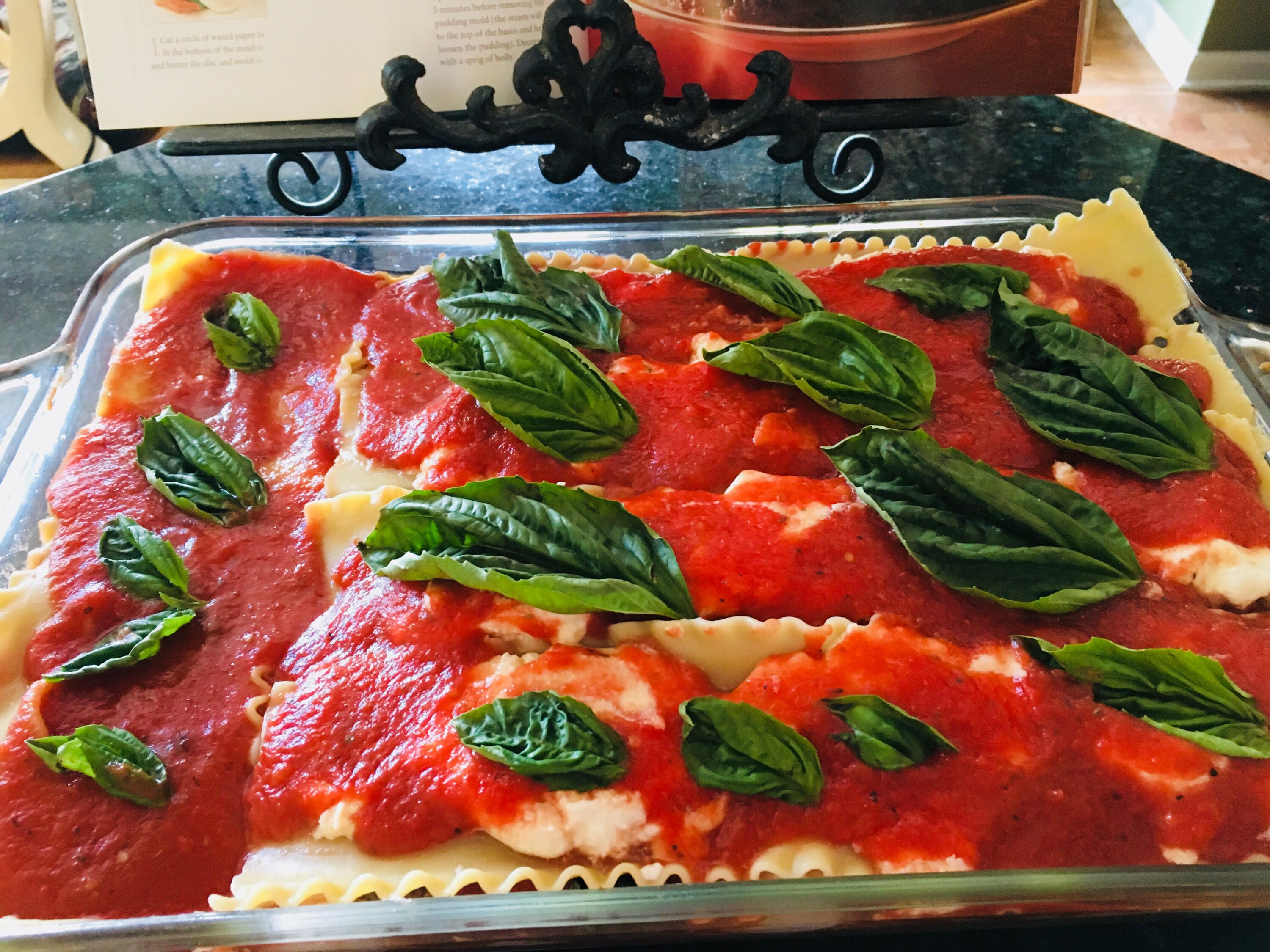 Ingredients:
Premade lasagna pasta (local grocery store will have)
fresh spinich
riccotta cheese
salt, pepper, garlic powder
fresh basil
Parmesan cheese
shredded mozzarella
any veggie spinach, zucchini, kale
Directions: Saute' spinach in garlic and olive oil. Mix ricotta cheese with salt. pepper, and garlic powered. Now you are ready to start layering. on the bottom of a cooking pan place NewRAGÚ® Simply Chunky Marinara Pasta Sauce. Just a fine light layer. Then layer with pasta, ricotta cheese, spinach, shredded mozzarella. Add more red sauce and repeat layering again.  You may layer up to 3 times after I would start a new cooking pan. Top with fresh  New RAGÚ® Simply Chunky Marinara Pasta Sauce and basil. Bake on 350 degrees until inside get bubbly. Serve with some fresh green salad or bread of your choice.
I was so happy to share this RAGÚ® pasta sauce recipe with you guys today. If I can help any other busy household save some I have done my job inspiring you. For more healthy recipe ideas you can visit this link
Another recipe I will try next to trick my little ones is Cauliflower Crust Mix & Match Pizza Recipe
If you are feeling lucky please Enter below a chance to Win!! Winner will receive a custom box full of New RAGÚ® Simply Chunky Marinara Pasta Sauce goodies. GIVEAWAY open to US Resident only.