Making sweet things happen w/ Nothing Bundt Cakes
Well hello everyone! Can you tell I am super excited! I just absolutely love this time of year. Of course,  I'm so happy about the holidays coming up but today, I am so stoked to celebrate National Bundt Day with Nothing Bundt Cakes. I also have a giveaway for one lucky follower so read along.

November 15th is actually a very special day to me. Yes it's the month of November but it also is that time of the season which reminds me of my grandmother. My grandmother Faye was a beautiful women. She was an immigrant from Italy and lived in New Jersey for most of her life. She knew all about excellent homemade cooking. Family meant the world to my grandmother as she instilled that trait in me. Growing up my grandmother watched us kids while we were younger. So we spent lots of quality time together. She was the best cook I ever knew. Ahhh…..I miss all of her delicious recipes. We would eat lots of Italian delicacies but what stays close to my heart  was her famous bundt cakes.
Grandma always made homemade bundts from scratch. I always remember asking for extra powdered sugar to go on top as a kid. I still love powder sugar on my cakes. Lets fast forward 20yrs…..now I'm a busy mother of two and would love to make my grandmothers recipe but let's be honest I cannot bake. You heard that right I am no "Baker" at all. I always seem to mess up the recipe. My cakes are usually burnt or never rise. I just stay away from baking hahahaha! Definetly not my forte.

So I absolutely adore Nothing Bundt Cakes The company was founded by two women who's love for baking and fresh ingredients created their amazing business. I first started buying Nothing Bundt Cakes about three years ago. There is a location very close to my house. I fell in love immediately! I use Nothing Bundt Cakes for all special occasions weddings, baby showers, bridal showers, birthdays and more. Any occasion I have going on I'm the girl that brings the Bundt.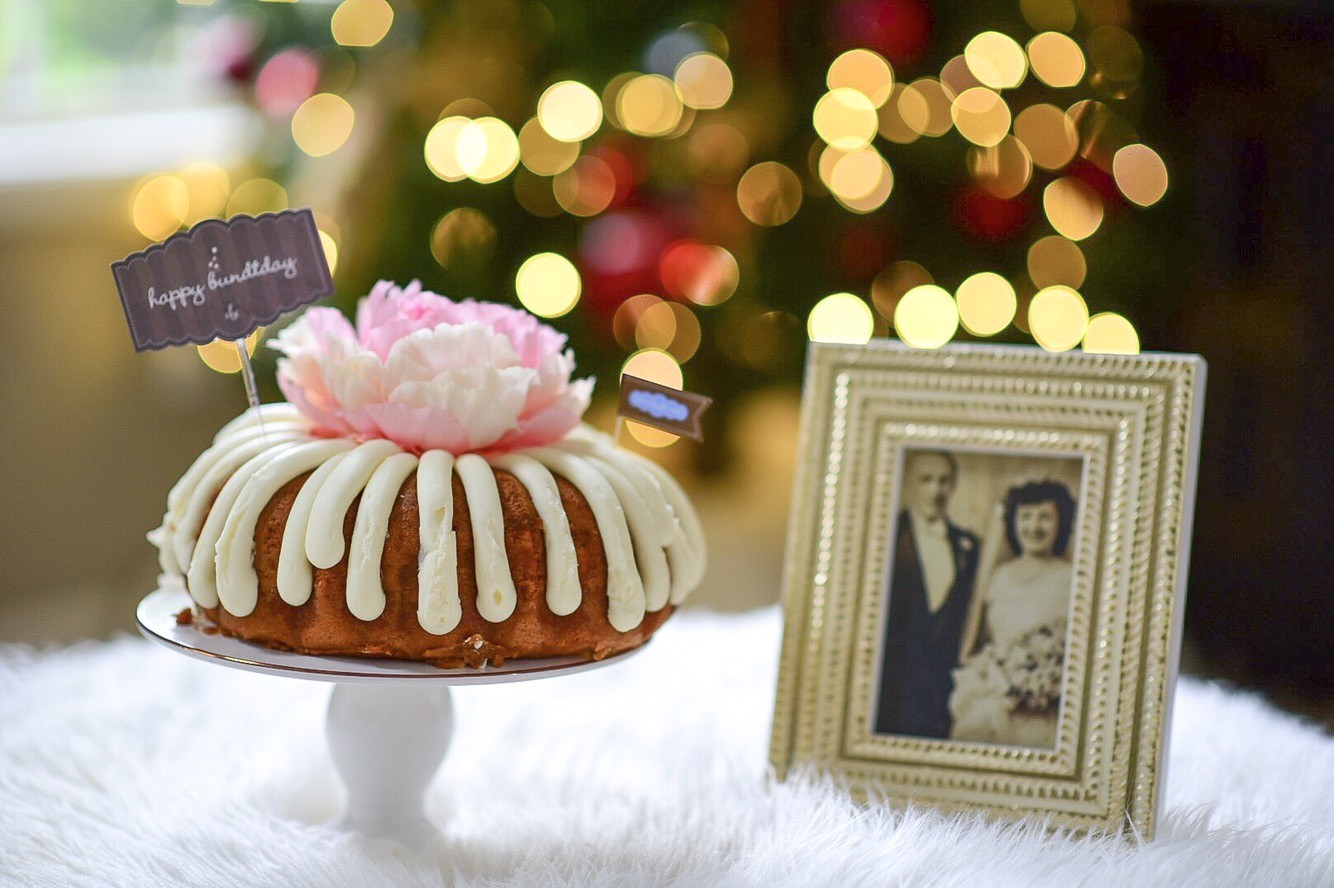 Most of all this time a year I love adding a bundt cake to our special holiday dinners. Nothing Bundt Cake reminds me of my sweet grandmother who is no longer with us but she is surly remembered when we cut into our desert. I always feel so nostalgic this time of year. I'm so glad I can incorporate some of grandmas roots right on my very own kitchen.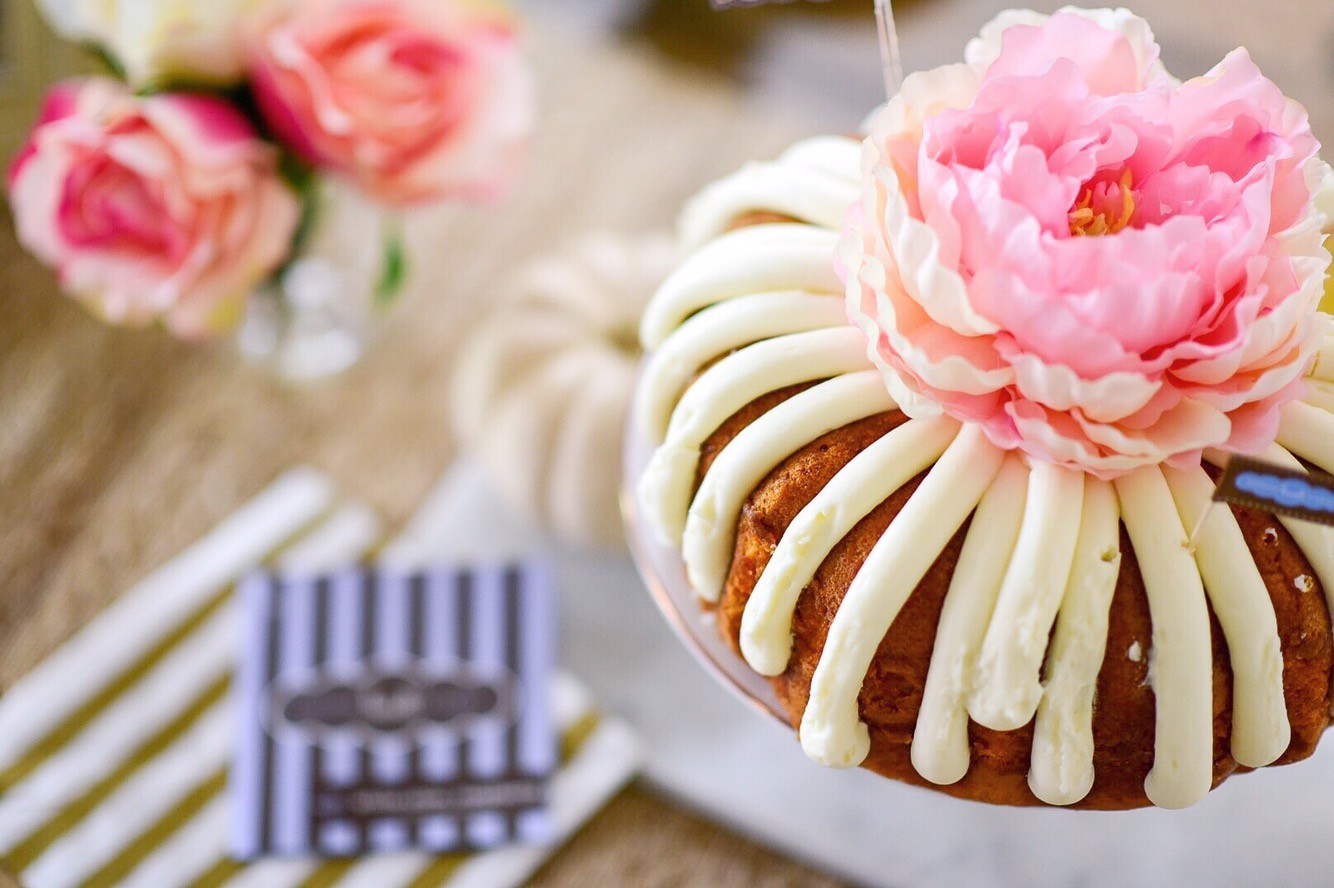 I would recommend trying Nothing Bundt Cakes it's for a win at any occasion. Each bite is packed with decadent slow melting bites. It's just amazing and so delicious trust me everyone will enjoy!
So head over to my instagram to win a $50 gift card it's easy to enter:
Find a bakery near you:  Nothing Bundt Cake Bakery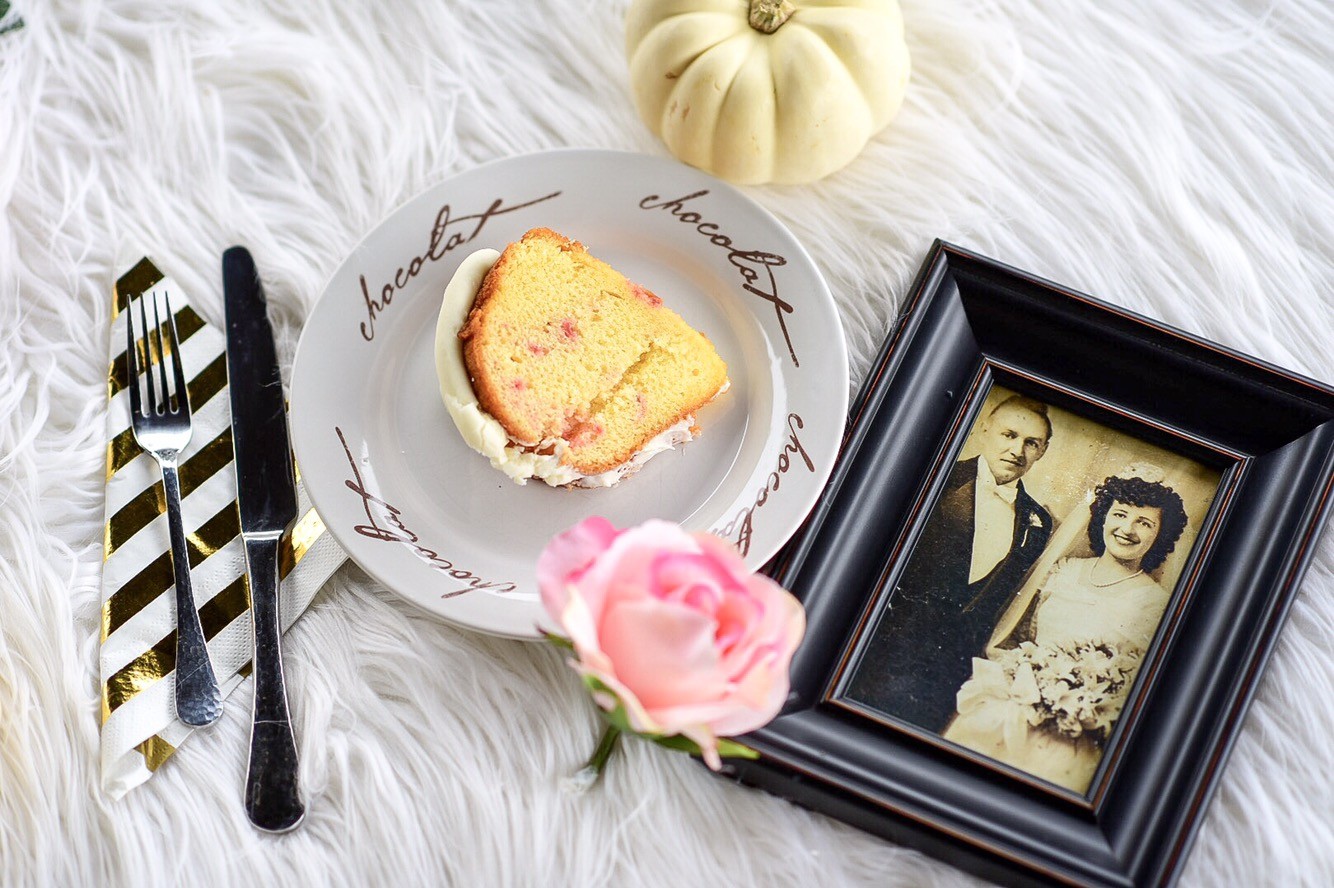 Thank you to Nothing Bundt Cakes for kindly sponsoring this post. All opinions are 100% honest & completely my own.