It's a family affair this V-Day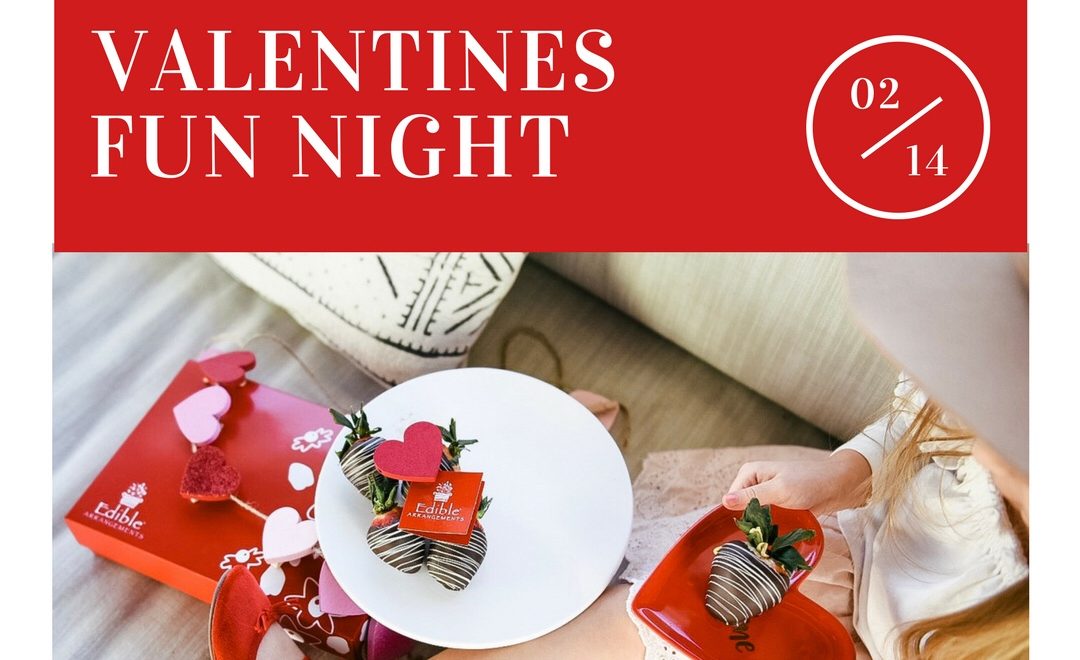 This post is sponsored by BabbleBoxx.com.
Hi All and thanks for following along today I am talking about making this year's love day special in your own way. Today I will be giving you all the detail of what i'm curating this Valentines. Being an influencer I have received a box to review from Babblebox filled with items to create the perfect Valentine's Day whether it be spending it at home or an evening out.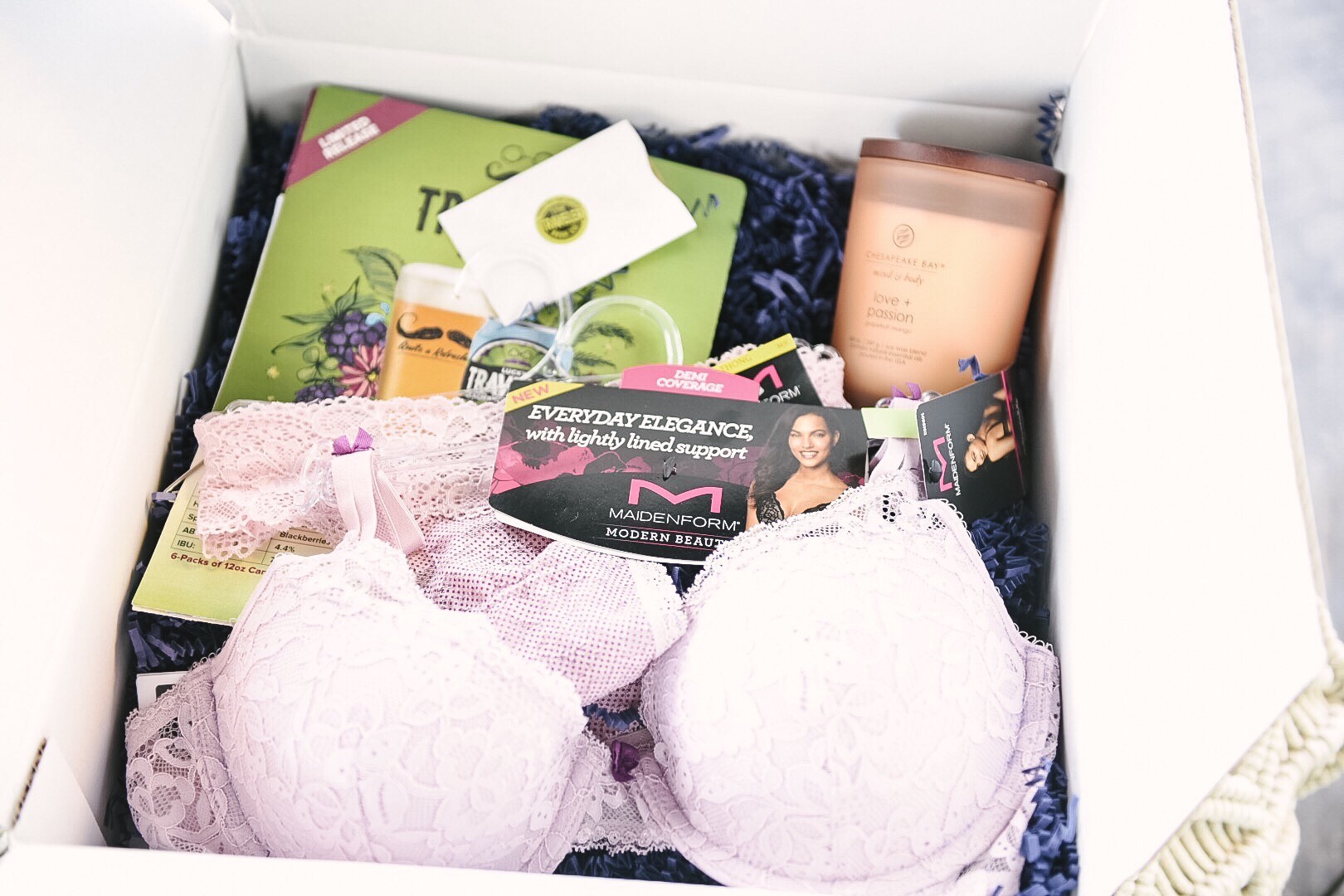 So guys let's face it being a mom of two Valentine's Day has changed so much for us. So long to those good ol Valentine date night. We used to make a reservation a month ahead have a fine dinner and then you the rest. Well let me be real I think that kind of day is history at this point in our life. Here's what I'm cooking up to do at home this February 14th.
So when I think of edible arrangements I usually have used them in the past to send someone a little treat. This year I sent it to my own family Yep! right at home. Nothing like making life a little bit sweeter with some chocolate dipped strawberries. Delivered same day as the quality was so fresh and mouthwatering gourmet chocolate to top it off.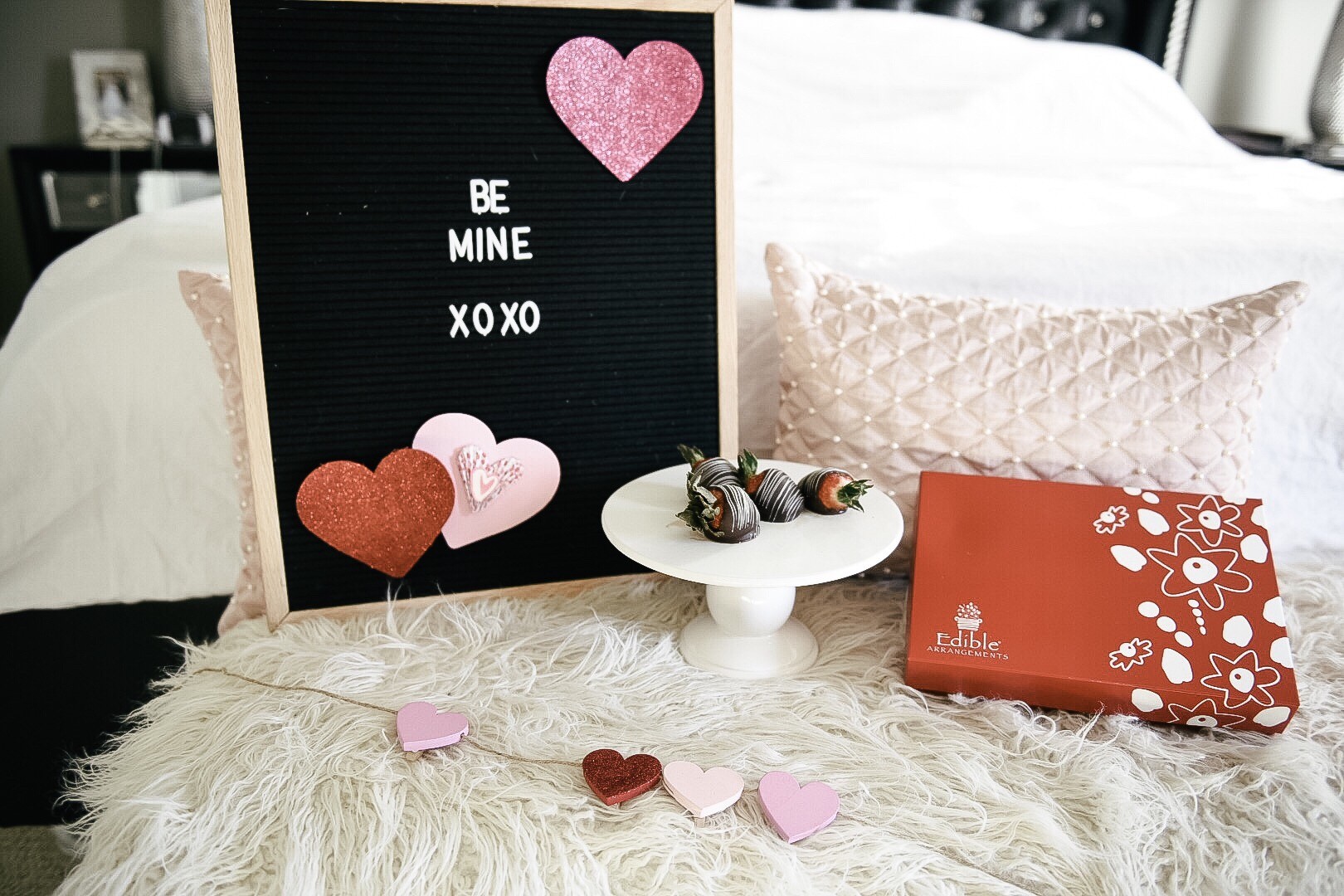 It was packaged so beautifully with a little balloon and stuffed animal for the kiddos. My husband and I love chocolate covered strawberries and I guess we passed that genetic make up done to my children because I decorated a plate full of strawberries and they enjoyed it a little too much! I think this Valentines I will send my grandma a unique Valentine's Day gift! spreading the love from Atlanta to New Jersey. I know she will absolutely love some chocolate covered strawberries on her doorstep this valentines.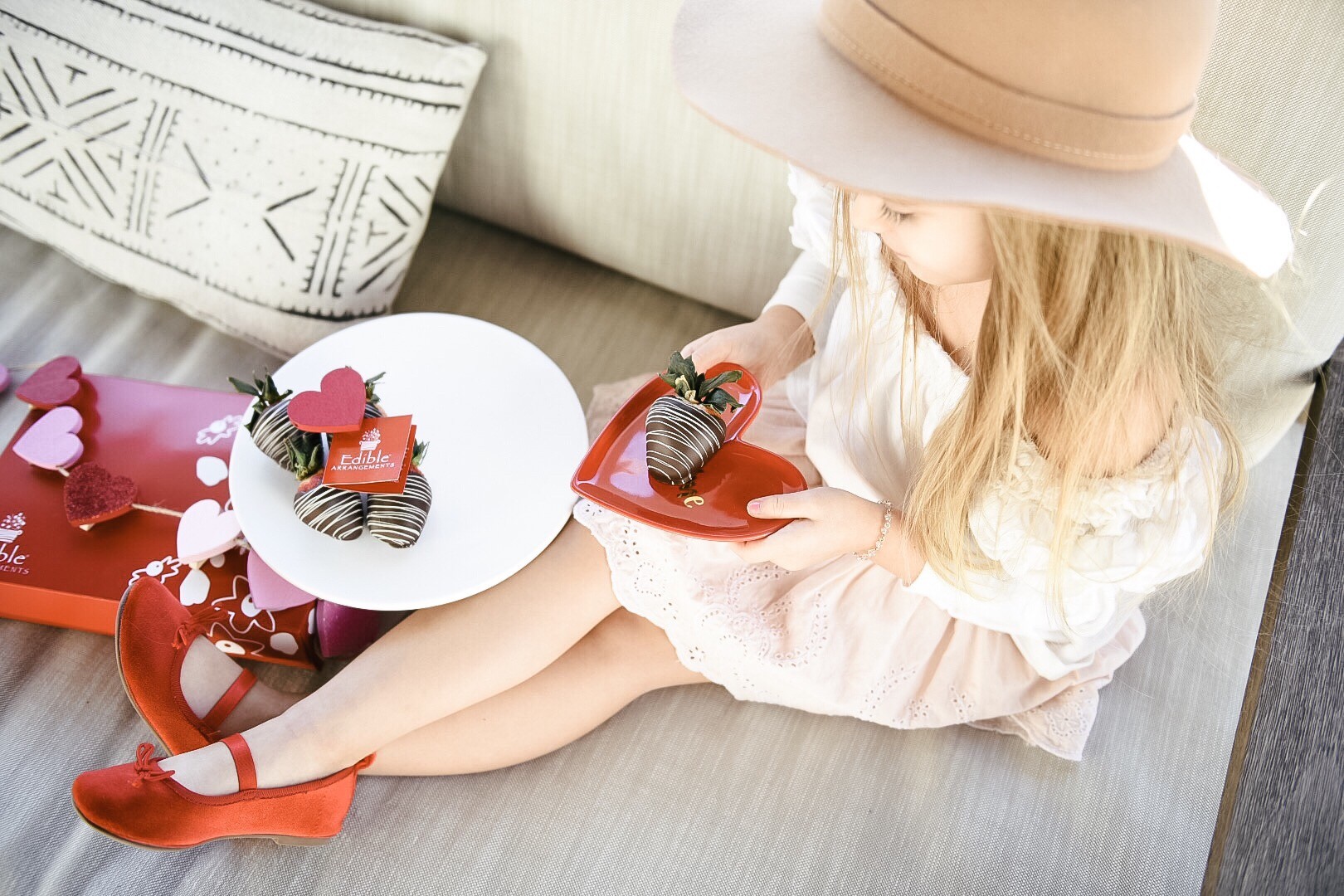 Send someone you love they treat this Valentines via this link Edible Arrangements they also have a special going on right now.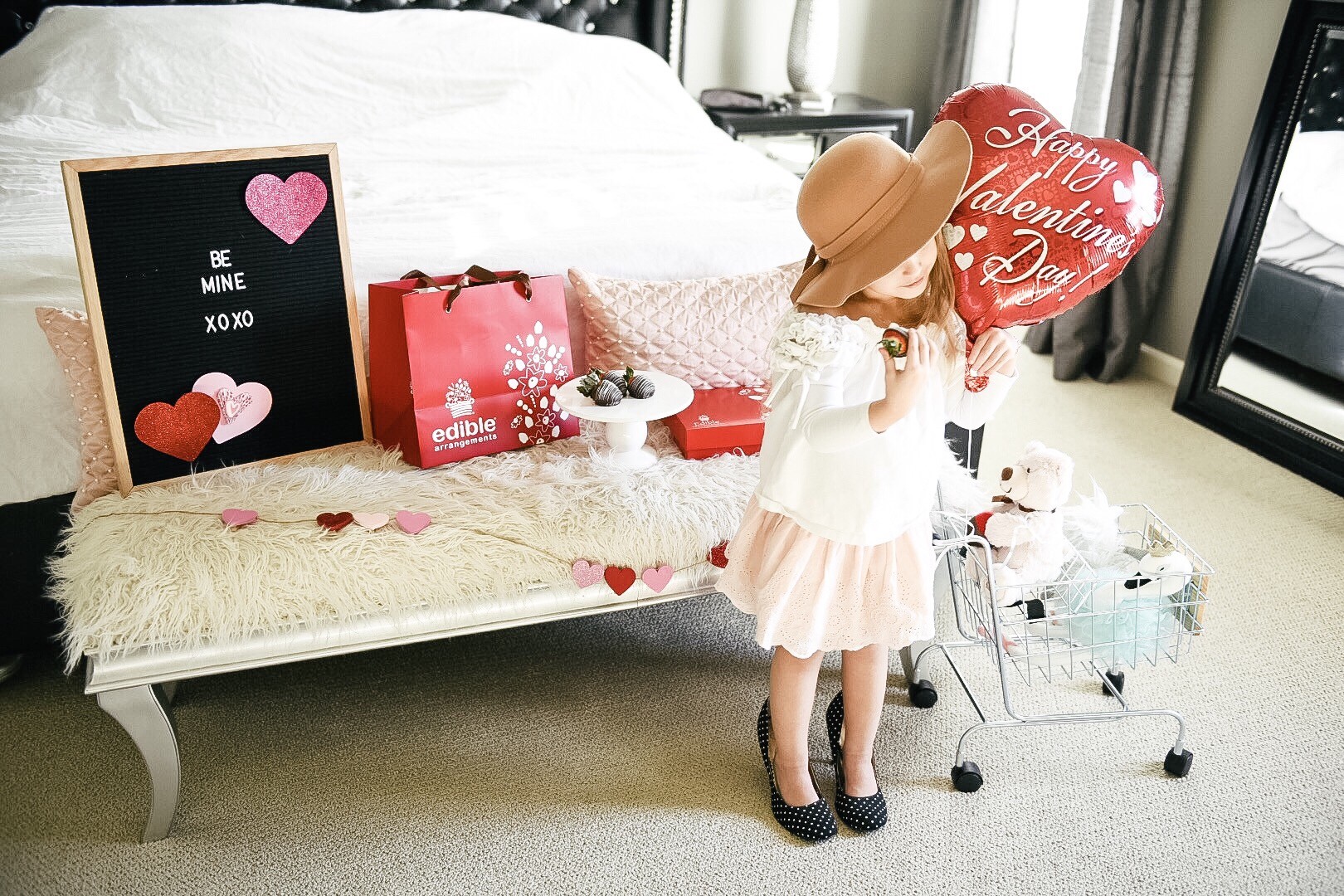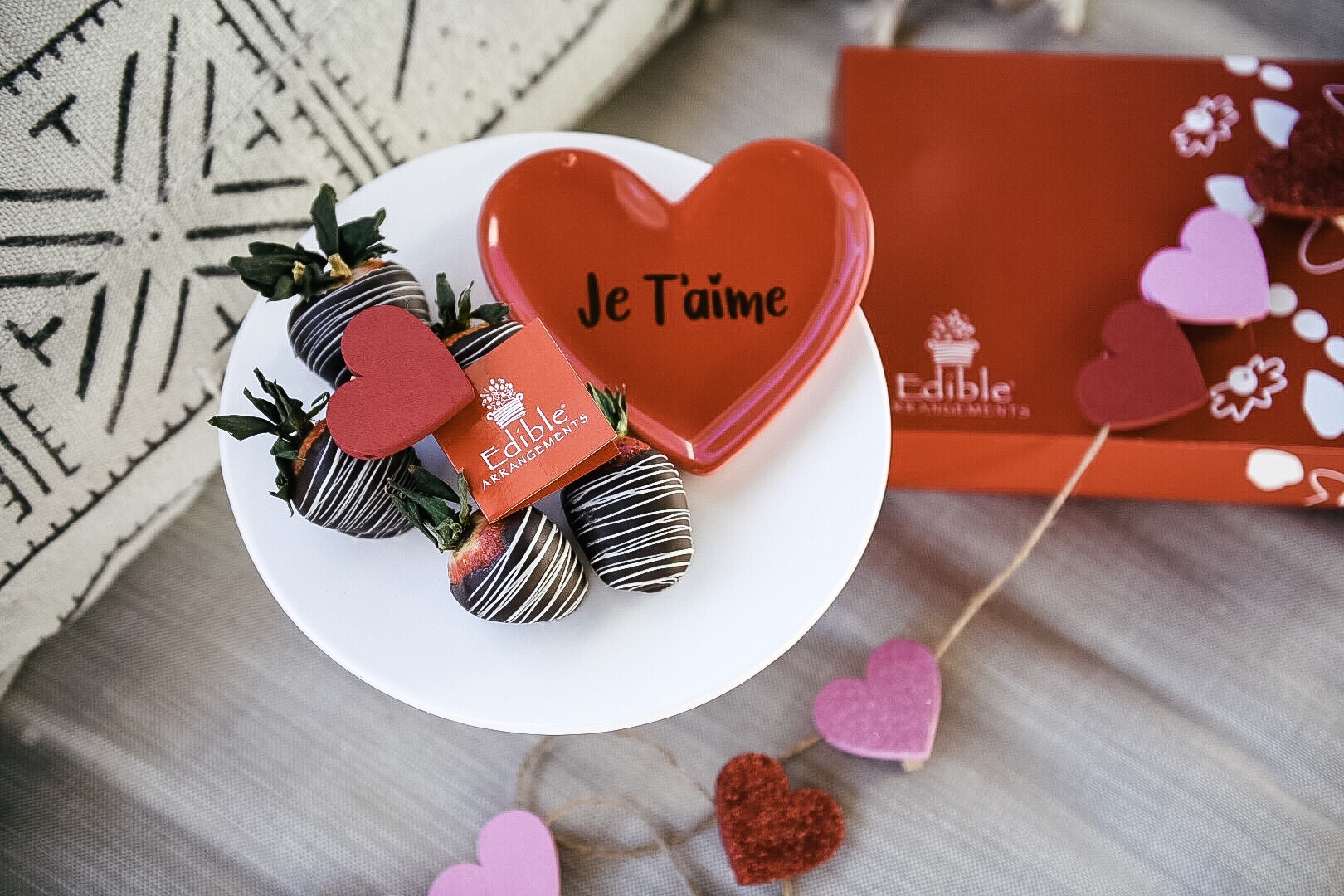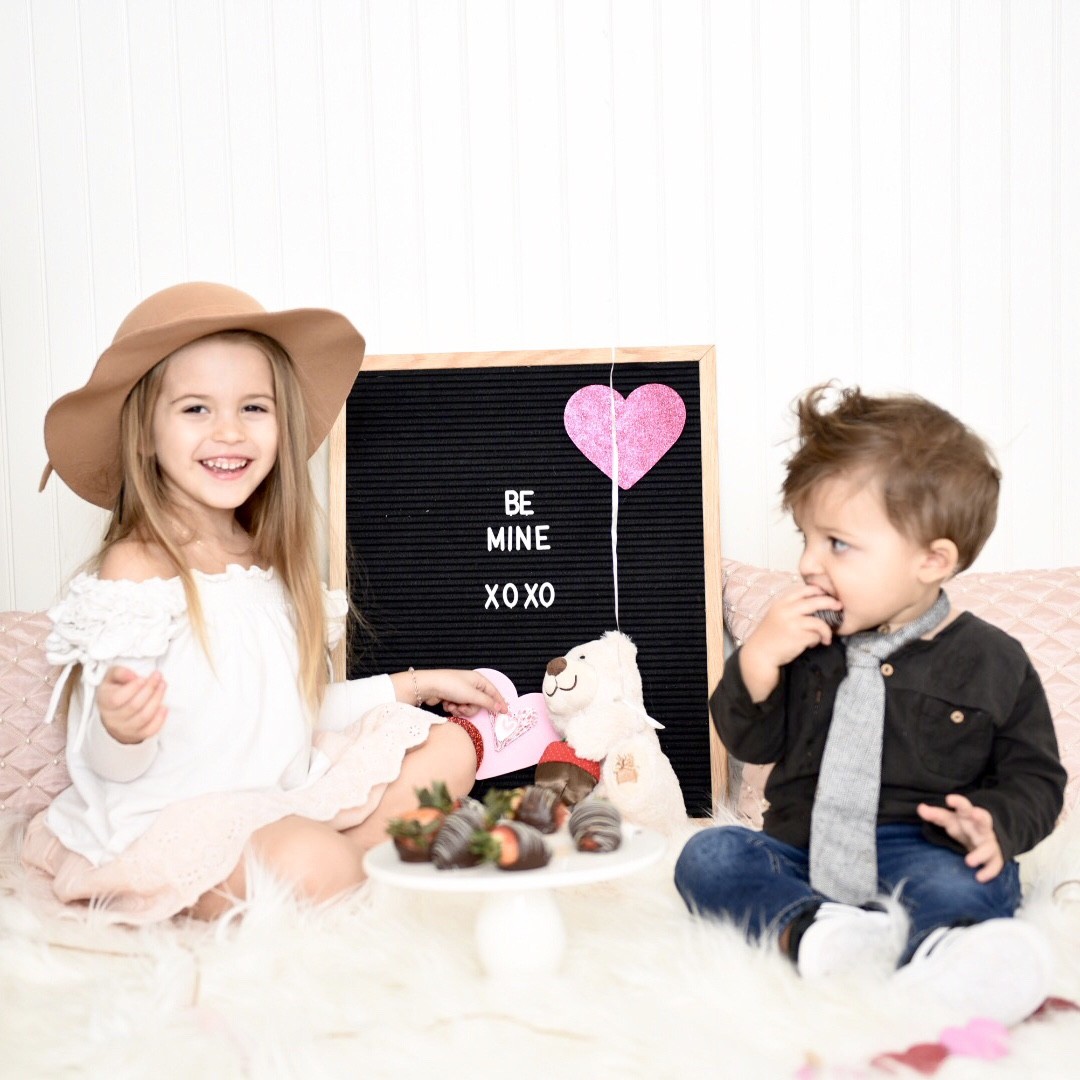 Next up let me introduce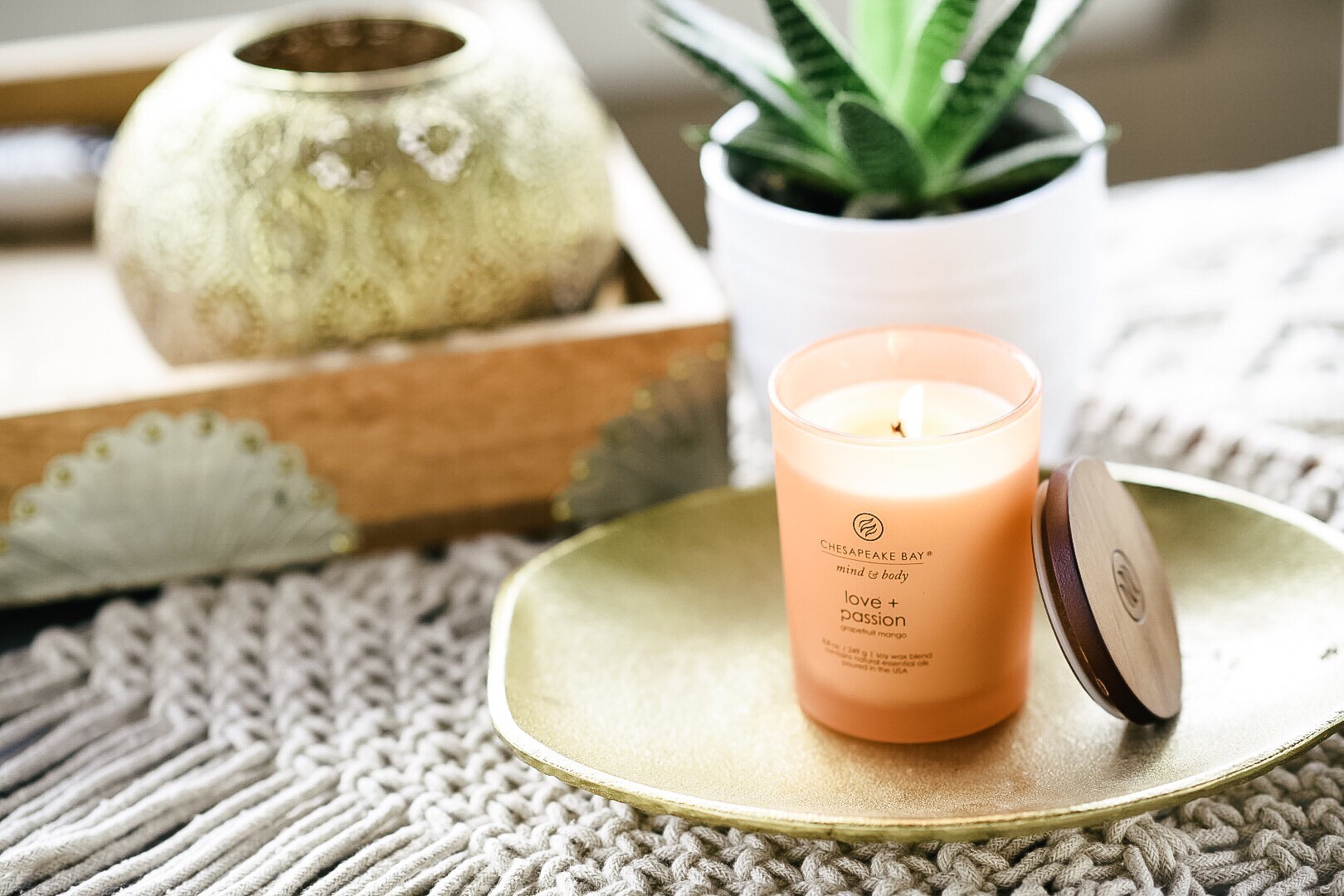 With I love on the mind who doesn't love a beautiful smelling citrus candle. All the candles are hand made in the USA and slow burning which I love because the longer it will last. This candle has a great fruit mango smell which the aroma radiates through the house. Valentines night after we get the kiddos down this will be burning once again. I can't wait to try other scents from Chesapeake Bay Candles .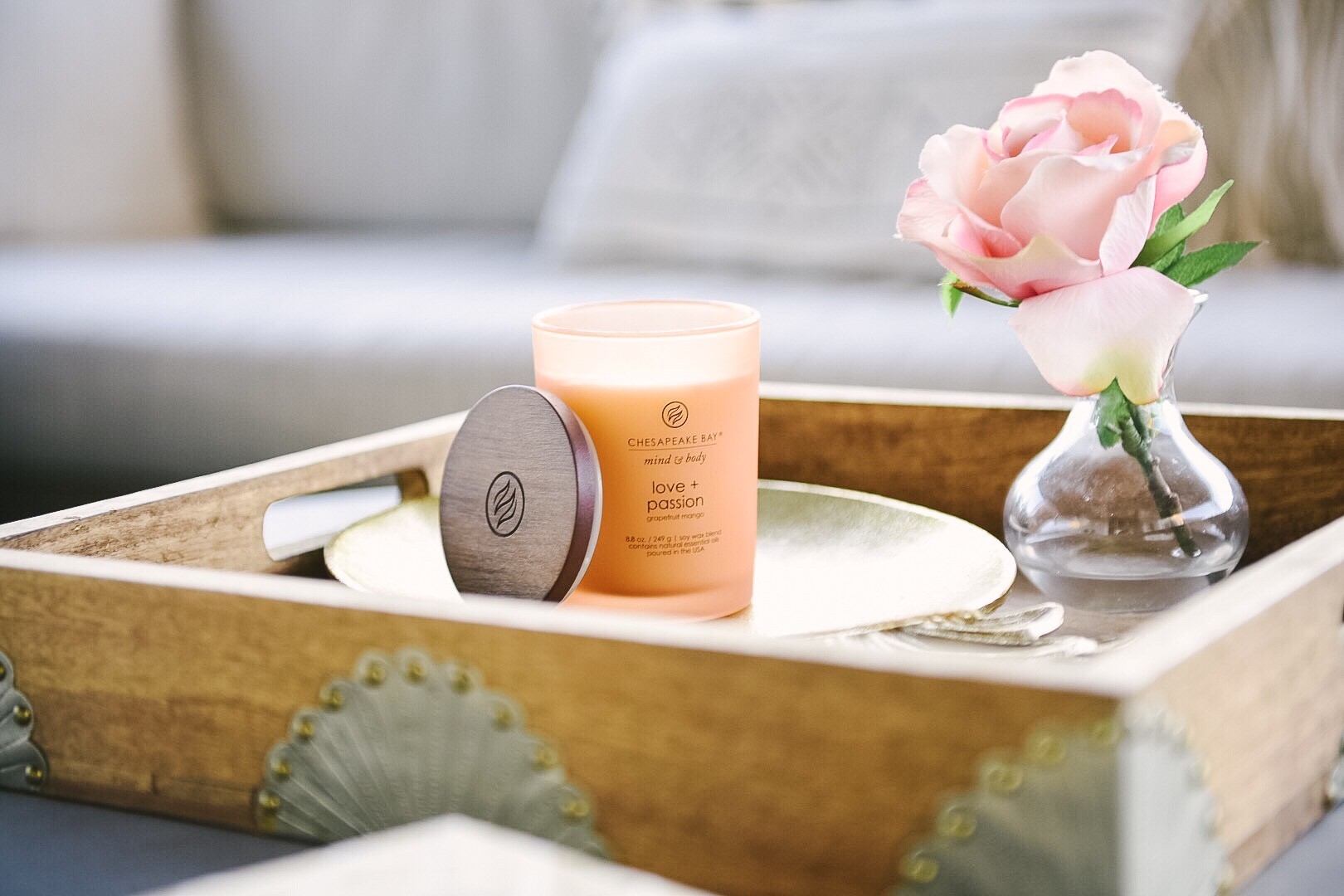 Ok so you know since will be having Valentine indoors. First part of the night will be spent with the kids. My kids love
No artificial flavors, Non-GMO, certified gluten free, no high fructose corn syrup….. Yes! This Mama approves. My husband loves this kettle corn brand as well. So a little light snack for them before bed is ok in my book. Plus this popcorn is great on the go. They have other flavors I can't wait to try like white cheddar, movie theater butter and drizzle corn which the name says it all drizzled with chocolate.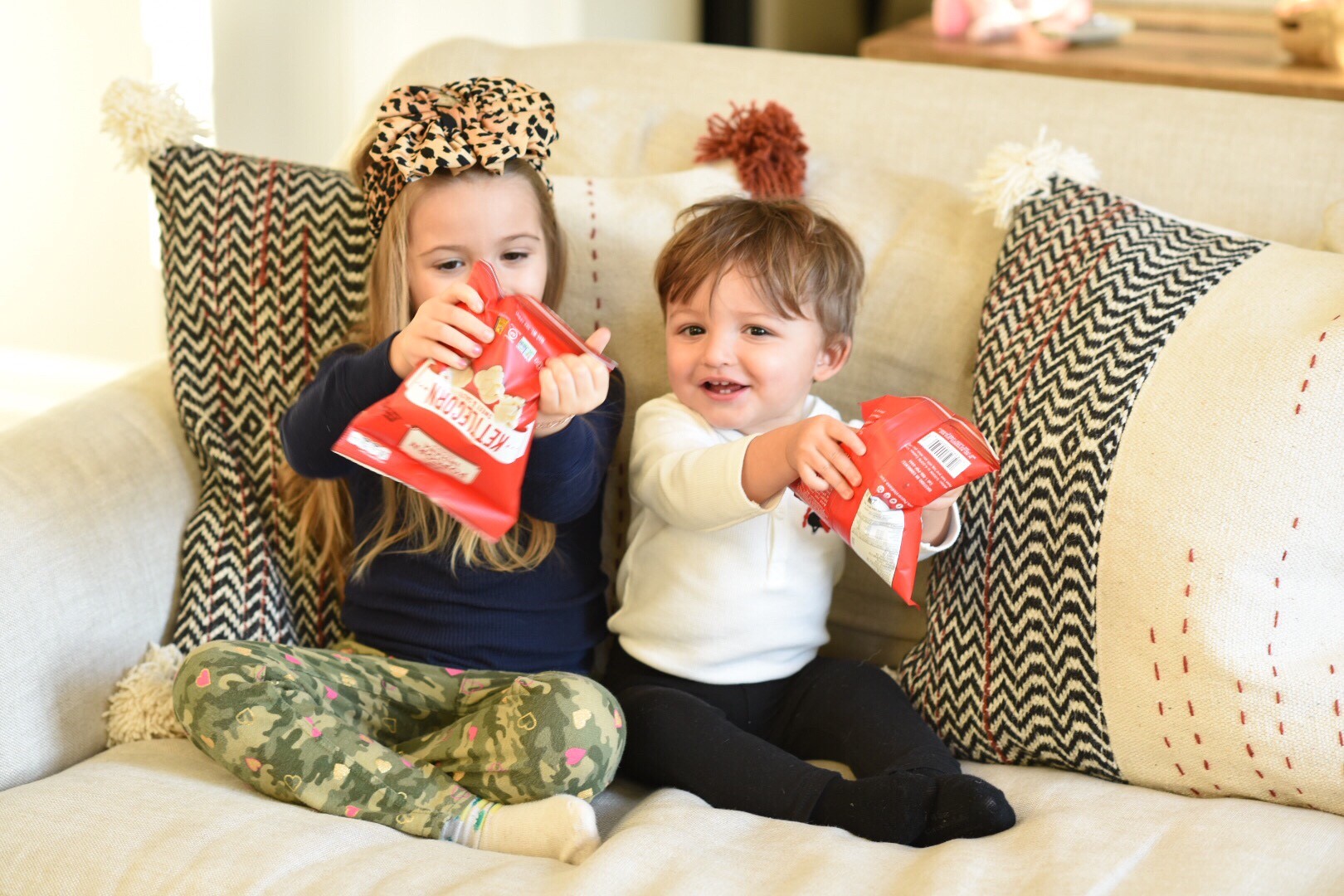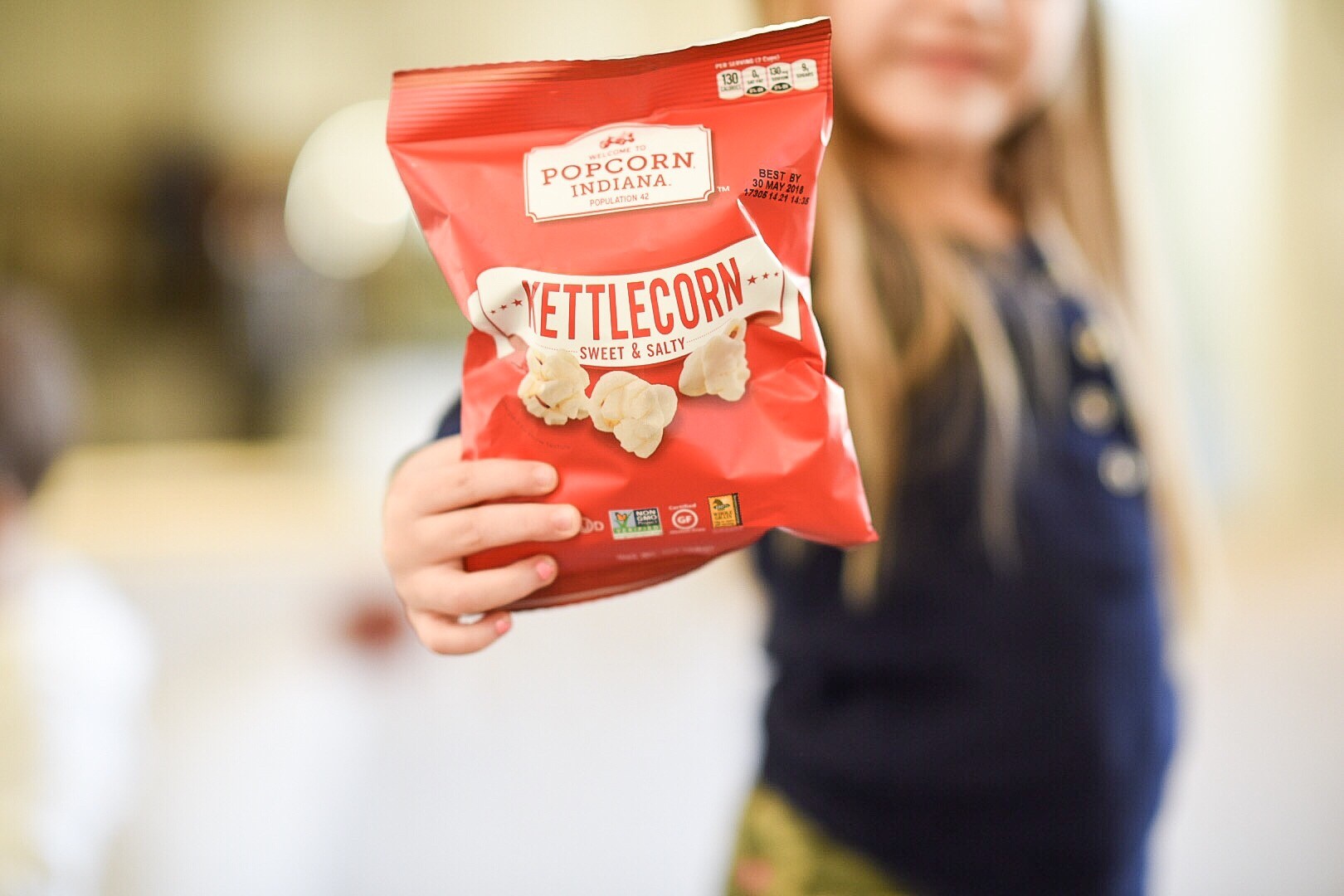 Ok ladies,
Sorry to change the subject. I don't know about you but my man loves new under garments. I may just surprise him with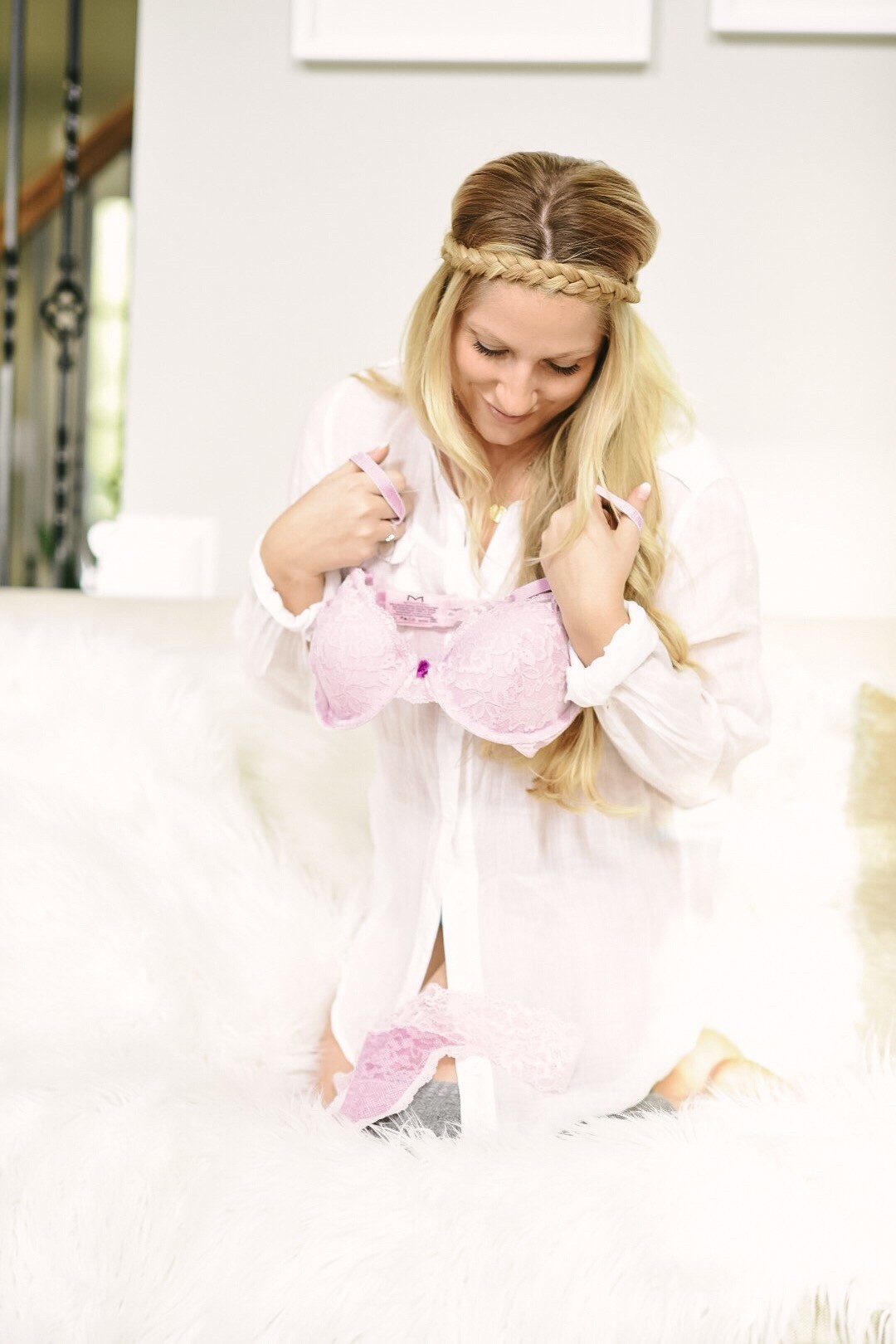 Yes! Girls it's a elegant lacey bra and thong set. I love the detail and support it gives me in my must area. I'm always needing a little pick me up after breast-feeding two babies. I love a matching garmet set that has a sexy but classy feel and so does the other half. These thongs lay flat on my body so not visible under clothes which I love! The fit is perfect so now I want in more colors of course.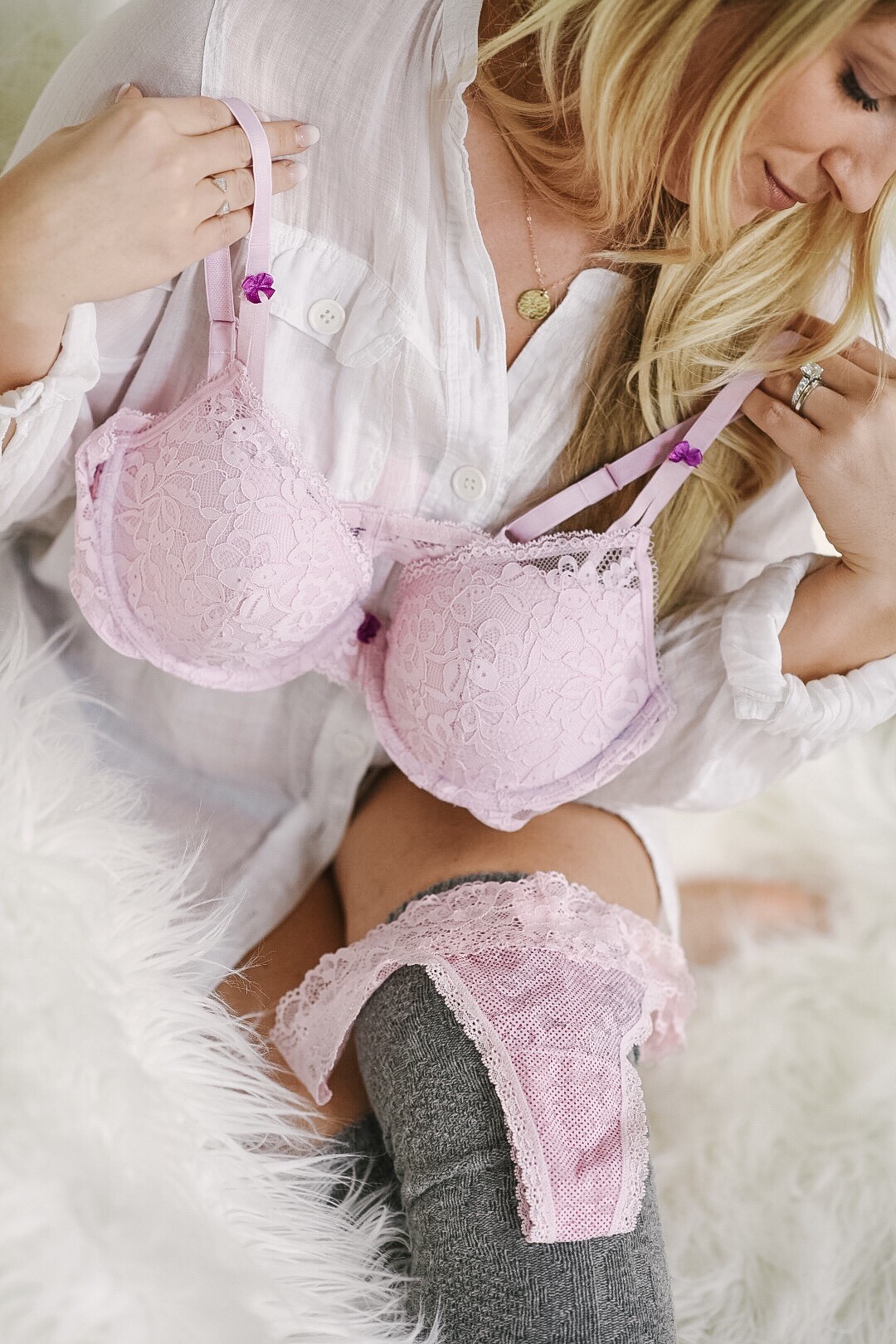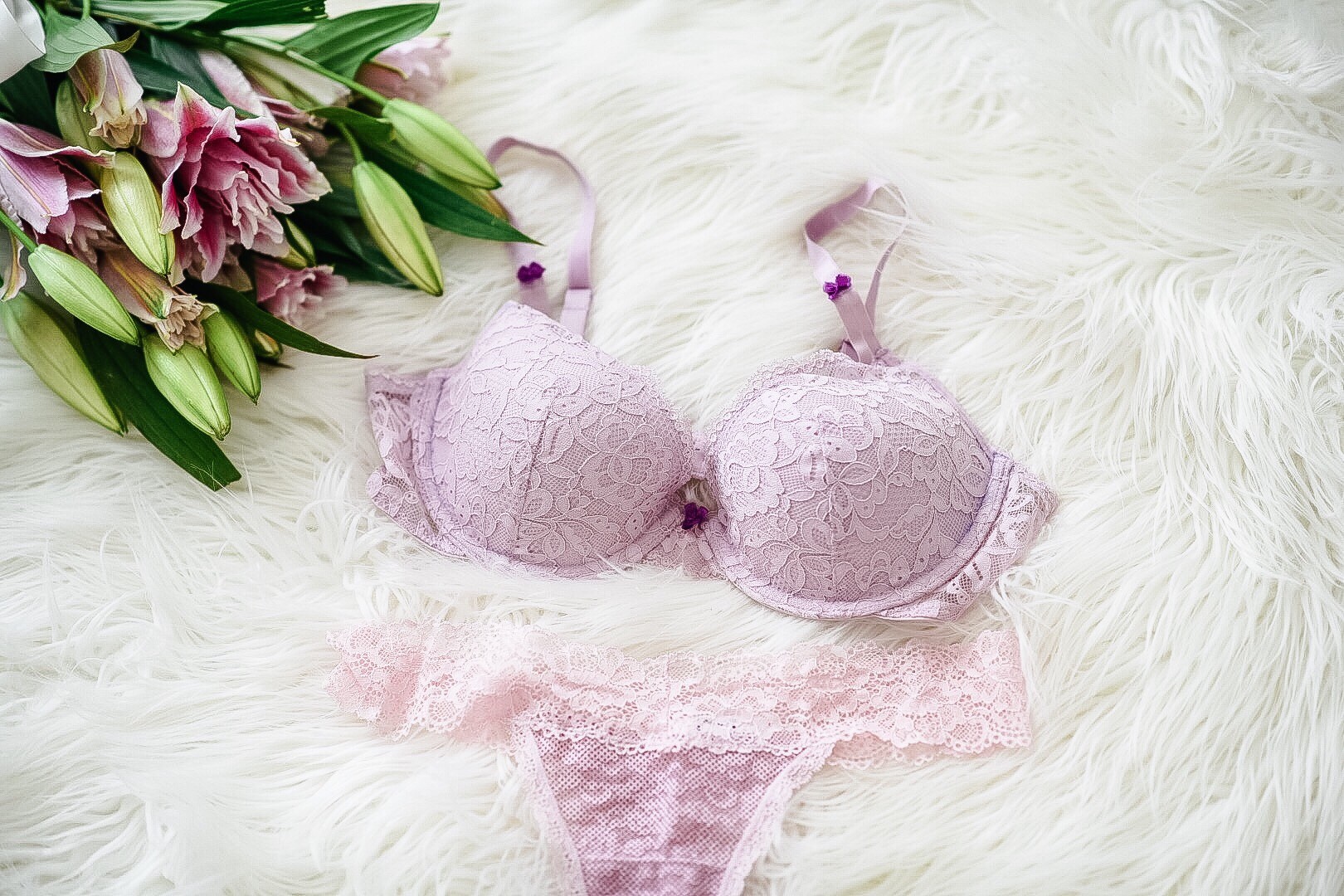 Next in my box is something to make the evening a little more interesting and so up my hubbies lane. Guys he is a beer kinda guy. He loves to try different brews brews all the time.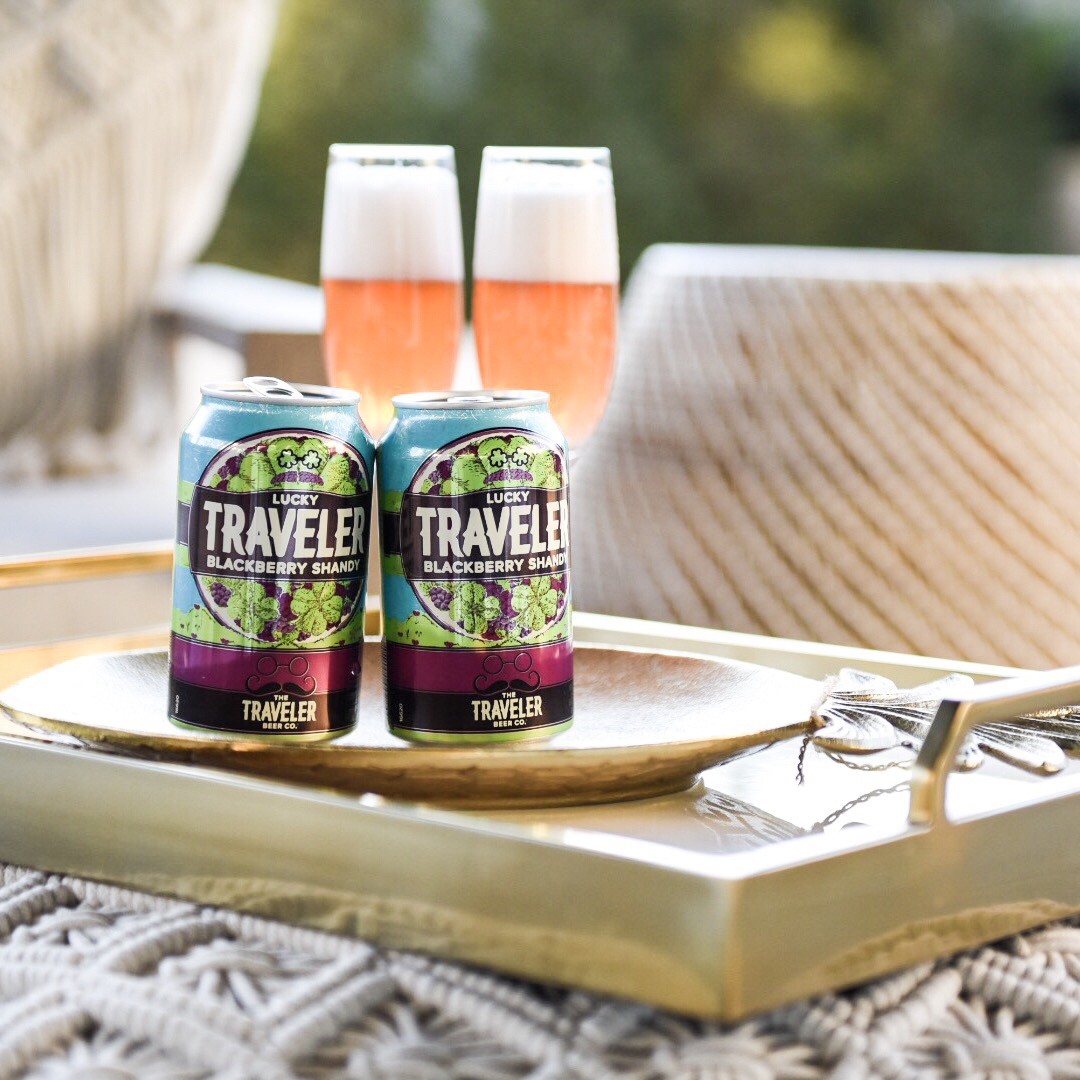 I don't know if you have ever heard of this but it is a beer company that created some fine brews named Traveler Beer Co. you can shop this at your local beverage store. Also on the website you can type in your zip code and find where they sell it in your area. Trust me it's honestly so refreshing. This beer is a wheat ale made with real Blackberries. So if you are a BlackBerry fan like my hubby and I you will enjoy this beverage. They have a list of special blackberry shandy cocktails to make with their beer. Let me tell you what I made made in under 3 mins.
Black and Berry
Directions: Fill a pint glass halfway with lucky traveler. Pouring slowly over an upside down spoon. Gently filled to the top with Irish stout. More Cocktail Recipes
Yes that was the recipe and it was amazing! I made it for my dad the other week and he really enjoyed it as well. So if you are a beer connoisseur this is a must try. I will also use this when we are going to a friends house. You know when you have to stop and pick up a bottle of wine or something to bring yup those days. I'm now going to stop and bring a pack of Traveler Beer Co. with me. Can't wait to share this with my friends.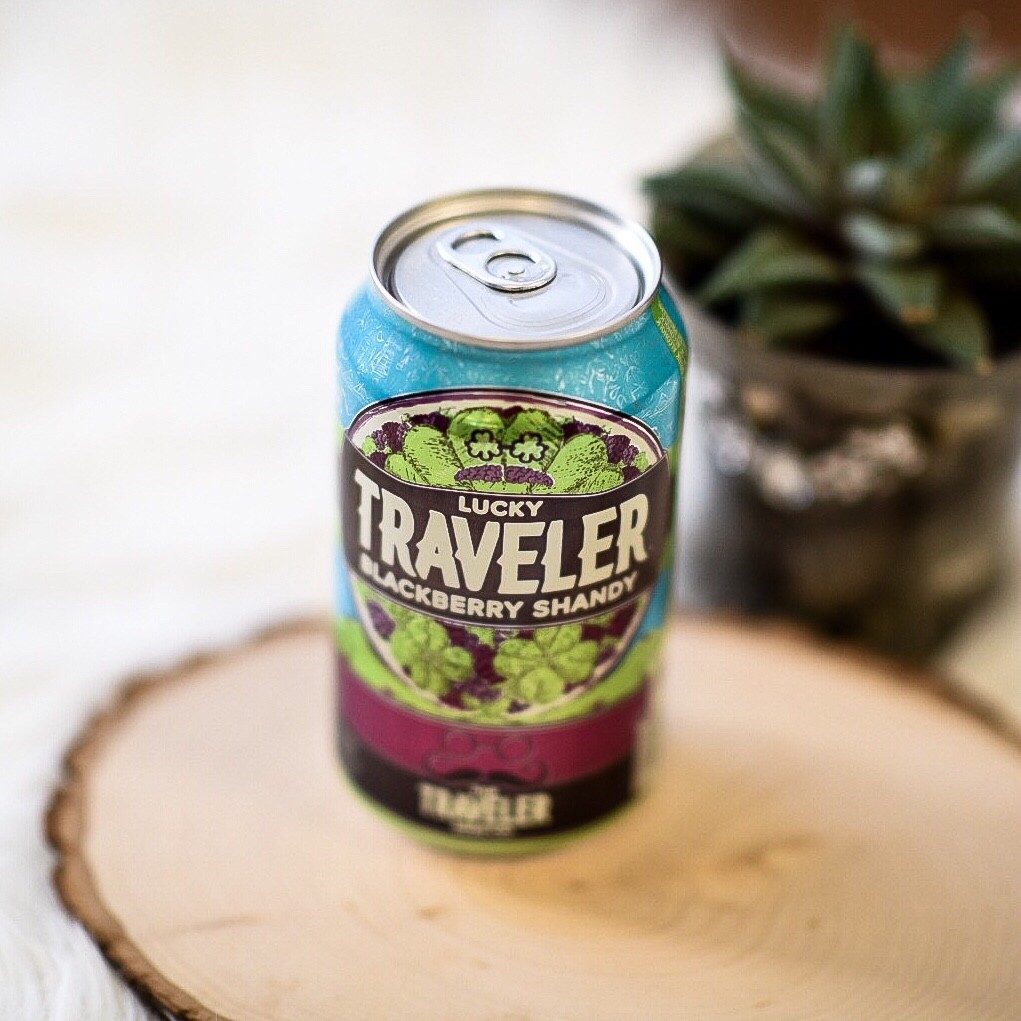 Well guys thanks for reading! Hope you have a sweet Valentines!
What are you guys up to this Valentines! I want to hear from you?
Candace
*this post was sponsored by babble box like always thoughts and opinions are of my own*