Hair Care w/ Hair Food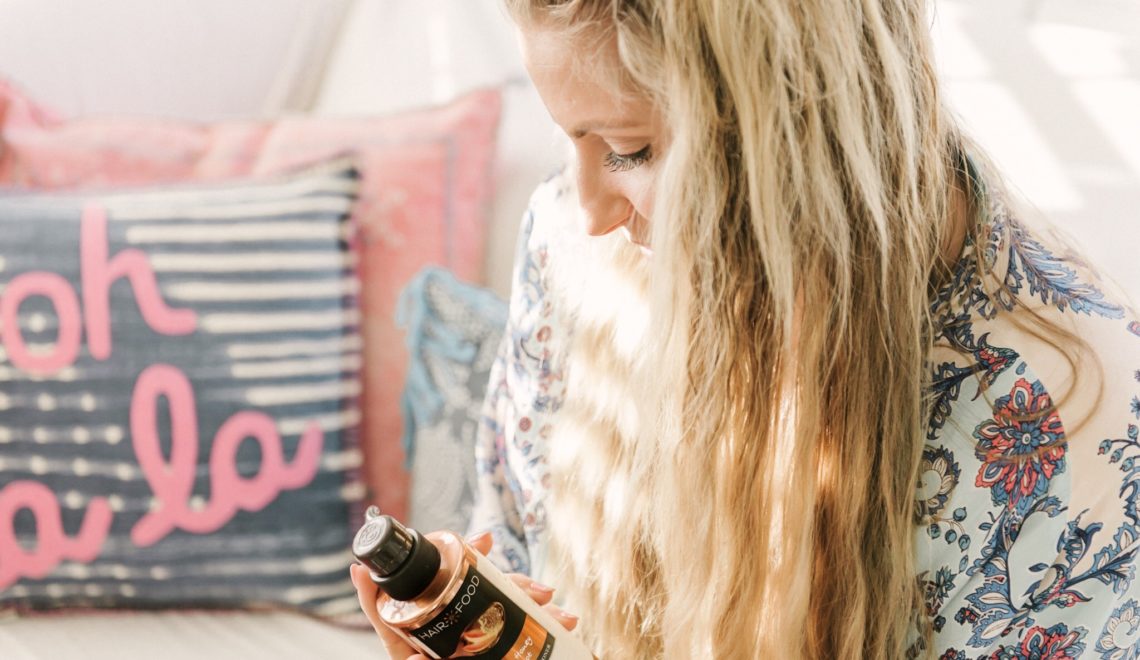 This is a sponsored conversation written by me on behalf of Hair Food. The opinions and text are all mine.
*This post is sponsored on behalf of Hair Food like always all thoughts and opinions are of my own
Hi Guys,
Today I'm talking all about healthy HAIR! One of my favorite topics ever. As most of you know I have the biggest obsession with my hair. Keeping hair healthy is very hard Let's face it most of our hair is dead. The only living parts are found at the follicle. For those of you who do not know the follicle is the part of the hair that goes into the dermis part of the scalp. I only know this because I have worked in healthcare for the past 10 years and always do research on achieving healthy hair. So today I will be telling you all about hair health!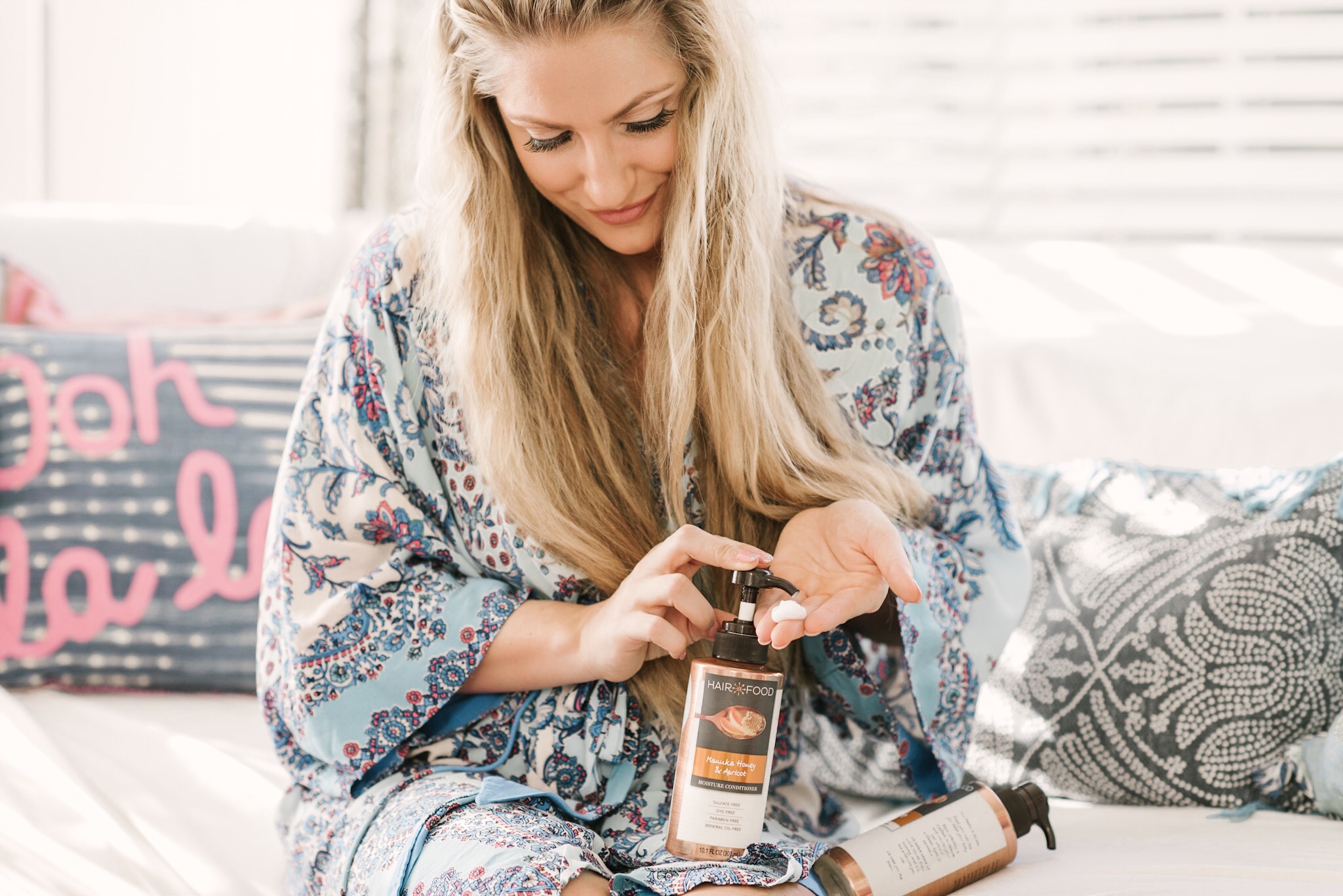 Hair is the first thing other people see beside your eyes. Everyone loves good hair so treat your hair right. Our hair needs nutrition just like our body need to eat. I will be the first to attest healthy hair is not easy to keep up with. It takes patience and time to keep hair in the best condition. Brushing your hair is a way of giving you scalp and hair a massage so treat that hair right. Now let me tell you all my tips for feeding your hair what it wants.
My number one piece of advice is do not wash your hair everyday. I know you are thinking GROSS! No trust me I will explain. Washing your hair too often can allow it to become dry and brittle. Just like washing your hands too much can give you dry crackly skin. Not fun at all. I was h my hair once a week and have achieved. great lengths by doing so. I recommend you wash your hair less and use some products I will be talking about below.
Products:
Let's keep in mind the products you use are extremely important in obtaining the healthiest hair possible. I can tell a huge difference in my hair depending on the product. Recently I have been using Hair Food . I love to research a product before using especially when it comes to my hair. The first thing I look for is if the product contains any sulfates. Here is why I do not like sulfates.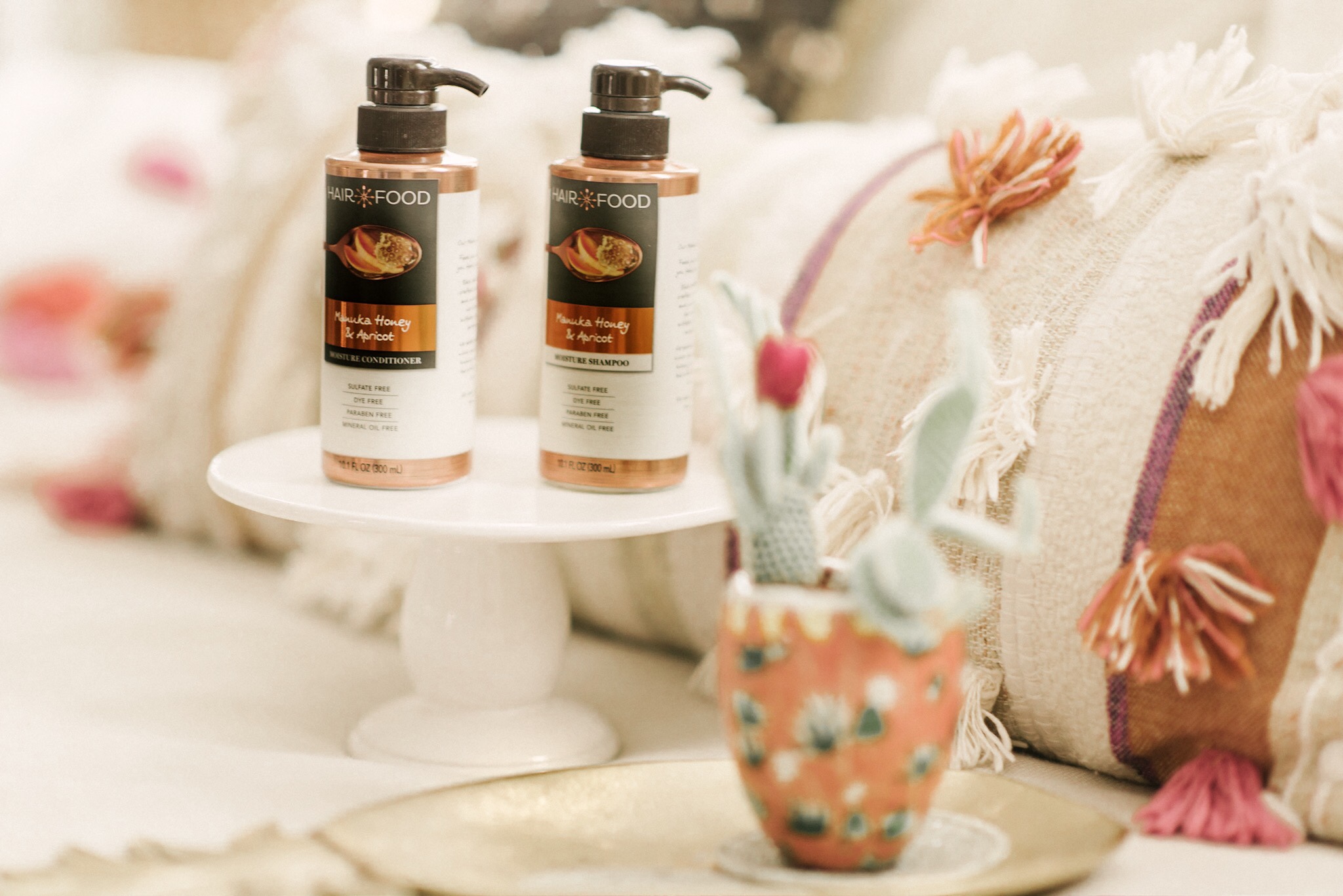 SULFATES: When used in shampoo, ingredients like sodium lauryl sulfate essentially amplify the effects of the shampoo, allowing it to strip away more of the things that make your hair oily and uncomfortable.
Hair Food Shampoo
Depending on your hair type picking a shampoo can be a little tricky. Here is what I suggest.
Find out what shampoo meets your hair needs. Hair Food comes in a variety of different shampoos and conditioners to meet the following needs.
Nourishment
Smoothing
Moisture
Purifying/Cleansing
I would describe my hair as thick, dry but oily and needs color protection. For that combination I use the Hair Food Manuka Honey and Apricot Shampoo It is sulfate free, very moisturizing for my dry ends, and the manuka honey recipe works to soften the hair and make it silky and smooth. Plus the smell is just amazing. Best of all it is free of sulfates, parabens, mineral oil and dyes.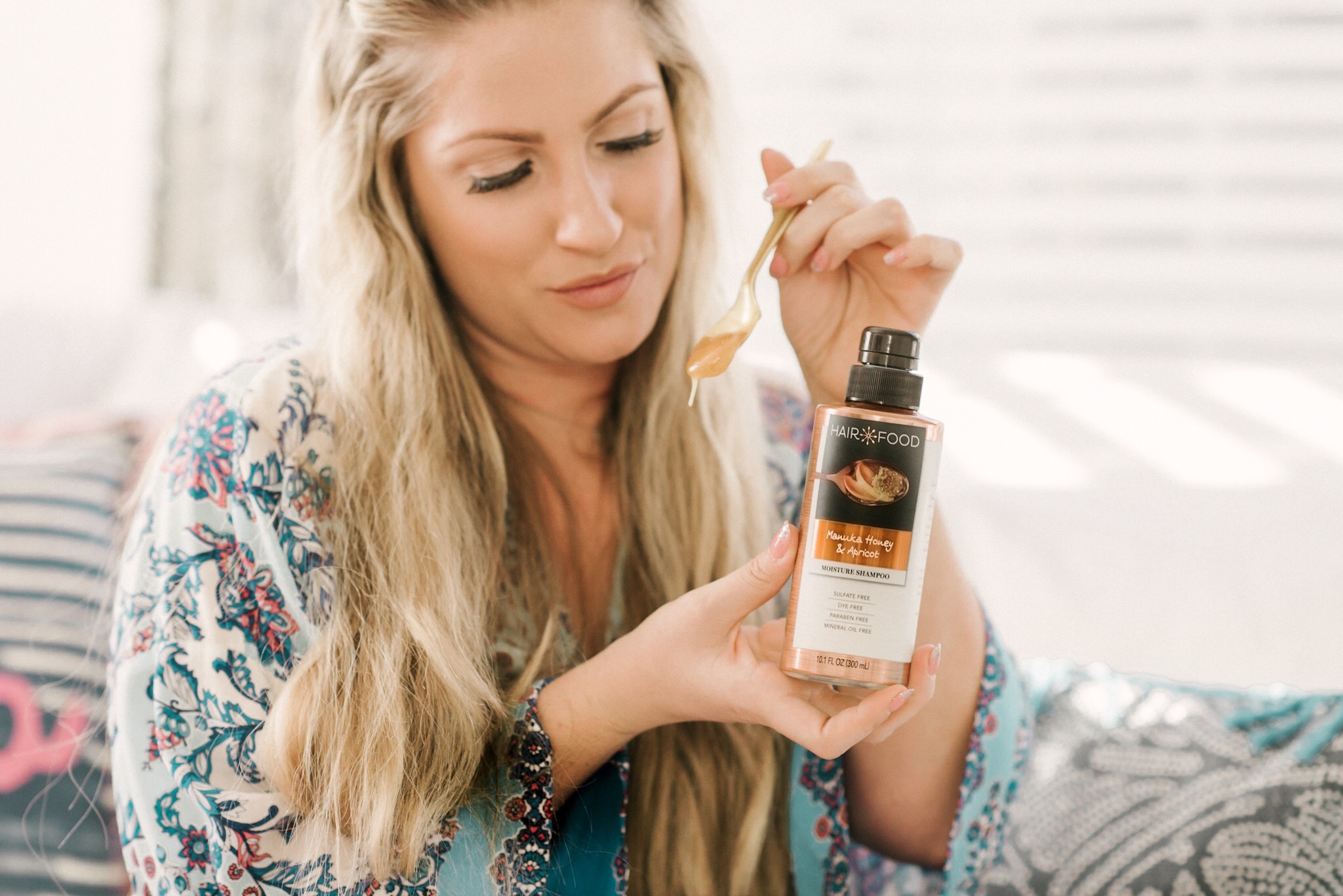 Hair Food Conditioner
Picking the right conditioner is also important for healthy hair. I like to pick a conditioner based on hair thickness. I say this because my daughter's hair is very fine. If I use a very hydrating conditioner on her hair it can tend to lay very flat and have no flow to it. Do you understand my take on that? Hair should be very bouncy and have a fresh soft movement to it.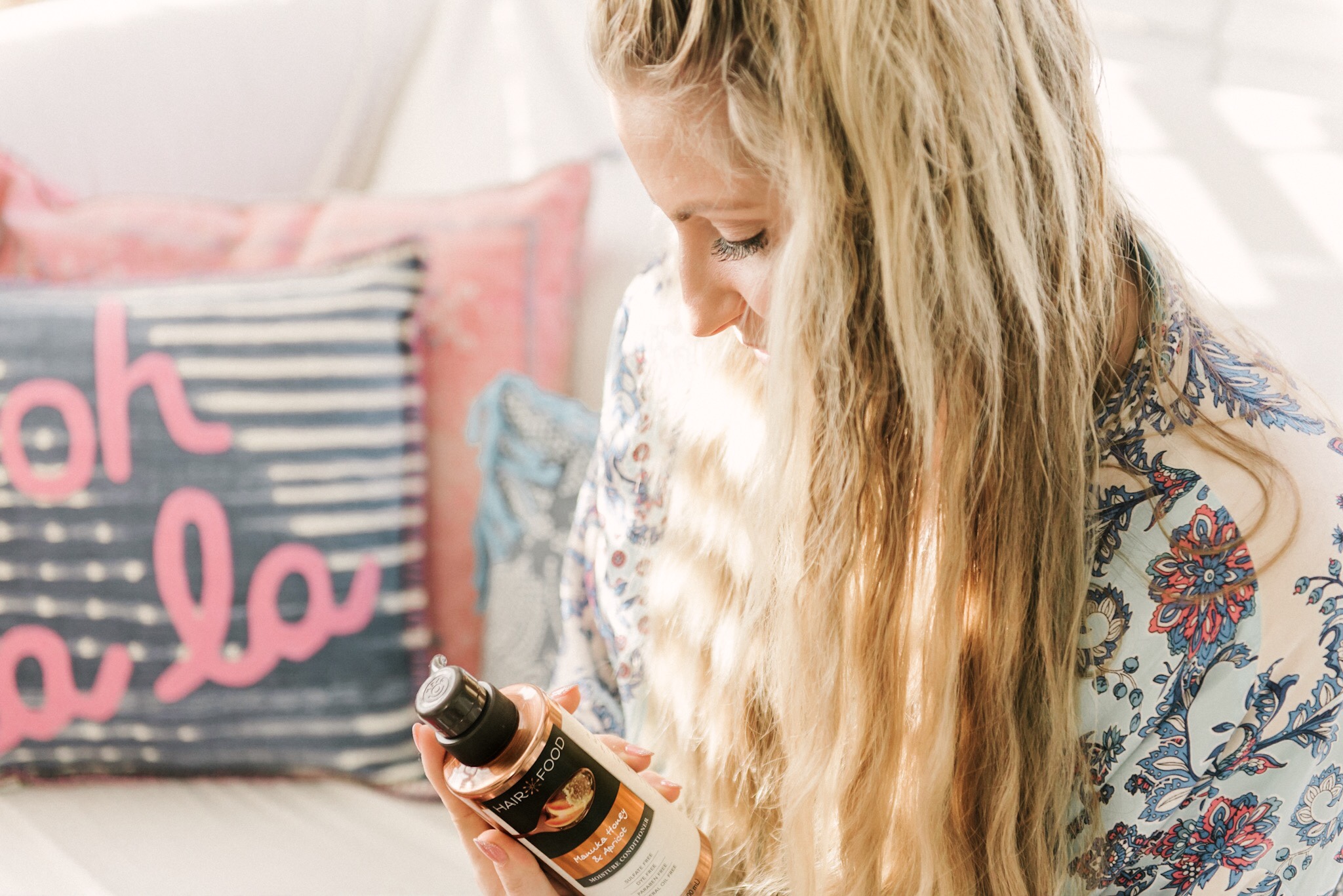 I have a thick texture so my hair can handle a strong moisturizing conditioner. I love the quality of Hair Food Manuka Honey and Apricot Conditioner .
It has just the perfect combination of moisture I need. If your hair is thirsty I think it may be time to try Hair Food Manuka Honey and Apricot Conditioner. You will be blown away on how your hair feels.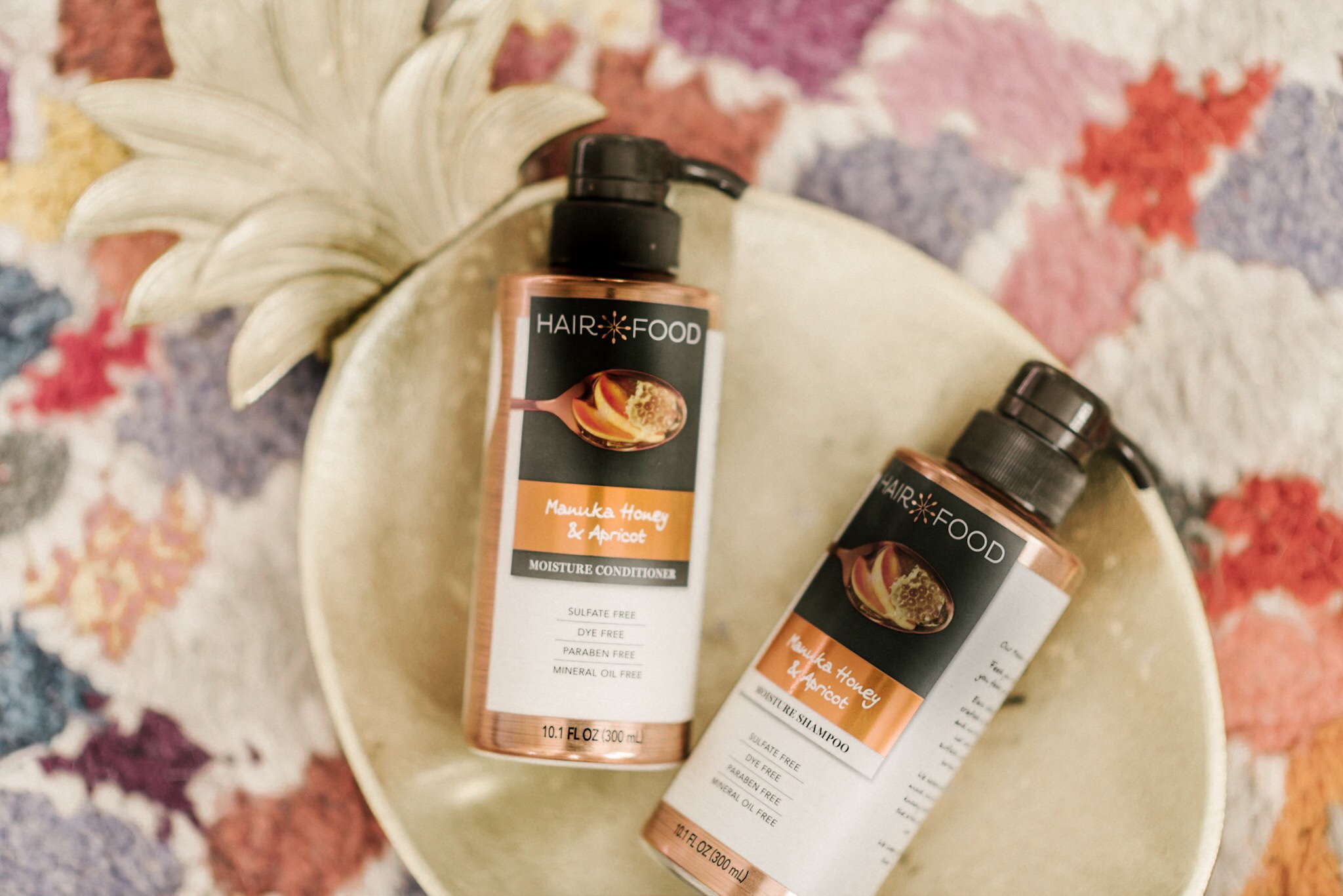 Hair Food Sulfate Free Color Protect Dry Shampoo
Okay! So I know we all hate oily hair and that is why we use dry shampoo right? Well did you know that your own natural sebum from your scalp helps keep your hair healthy? Yes! It sure does! Natural sebum is like the golden oil. That is why I love to let my hair get really oily and then brush all that sebum through my hair to the ends. Then I like to use Hair Food Sulfate-Free Dry Shampoo. It is extremely lightweight and refreshes hair by absorbing excess oils and transforming that oily hair into fresh hair. Ladies you can now seize the day! To use it is super easy. Shake it up first , then spray on oily areas and work into roots. Brush out and style as you like. I sometimes will hit it with a blow-dryer to get a soft pretty look. Get that 1st day clean hair feel in-between washes. Take my word for it this is a very healthy option for your hair.
Thank you all for reading along! I love taking all about Hair! You can find this product at your local Walmart, Target, Ulta beauty, or on their website here Hair Food
Like always thank you for stopping by!
Any questions I would love to hear from you!
*Remember feed that hair good!
-xoxo
Candace