DIY Flower Crown
Hi all,
I'm really excited about today's post. A few weeks back my daughter I were in my best friends wedding. It was a beautiful destination wedding in sunny Santa Rosa beach Florida one of my favorite spots. As you may know I recently had my son 5 months ago and let me tell you we have no picture of him in the house. So I decided to do a photo shoot since my husband is a self-taught photographer. A quick tip the beach makes such beautiful photos since the lighting is absolutely amazing!
For our family photo shoot I have decided to do a Bohemian style shoot. The family photo will be displayed on a huge 16 x 20 frame in our family room.

First up, I called a few florist to see how much it would be to make me a flower crown. The price was astronomically ridiculous they want it over $75 per crown, I was determined to find a cheaper route. So searched Pinterest my favorite search engine for how to make flower crowns DIY. I came across a really good post that I feel in love with.
Click here Flower crown DIY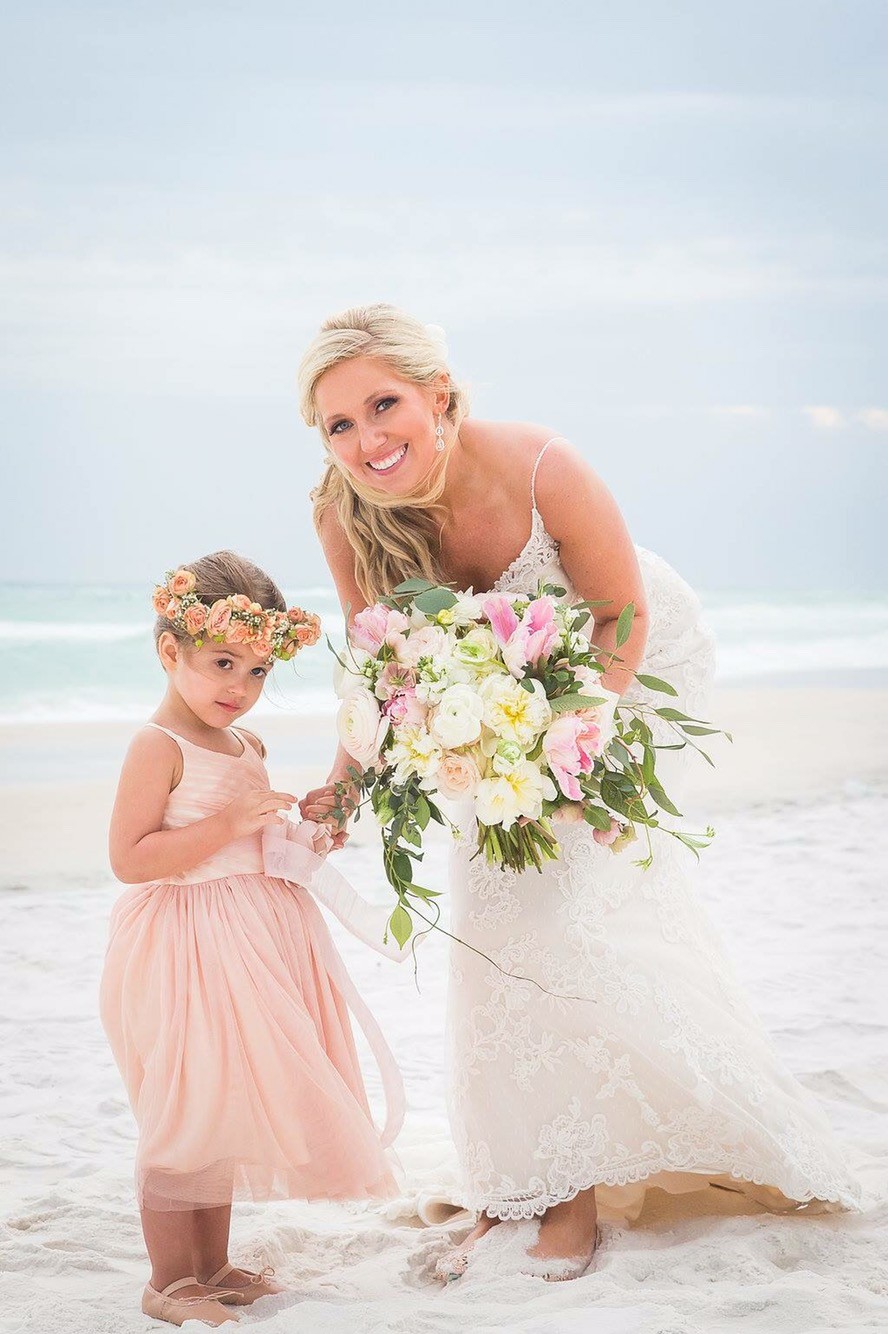 So here are a few little tips that I've learned and what worked
You need wire
Wirecutters
Rope or some kind of twine
fresh flowers
Tape – if needed
What I found that worked out great are used flowers from Whole Foods they have the best selection and very beautiful choices of greens. Flowers can be pricey but I spent $35 in total
It took me about one hour to make two flower crowns not bad at all.
OK now for the final product! Here are some of my photos that I will cherish forever. Also I will definitely do another shoot like this again.