CYBEX Cloud Q- Infant Carrier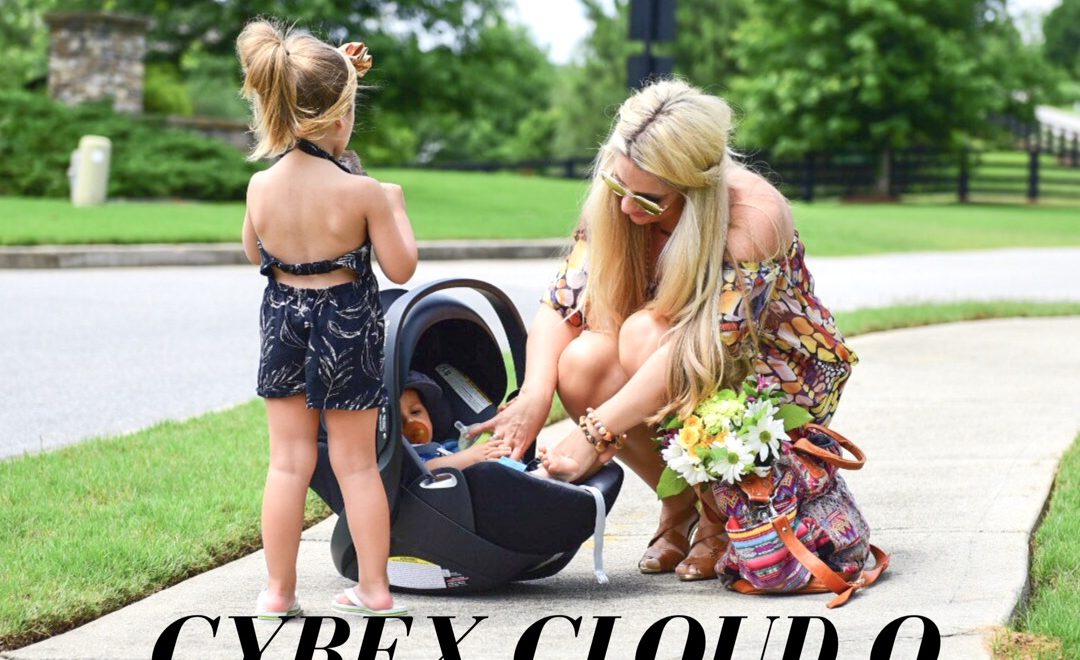 Hi All,
Welcome to my Review on one of the best top of the line car-seats you can get. CYBEX CLOUD Q! Lately it seems I have been seeing this car seat everywhere from one of my friends registries to seeing moms out shopping with it. I had the pleasure of reviewing this car seat and now I know what all the buzz is about and I'm here to share. Let me start off by telling you I'm completely anal when it comes to my child's safety. My children's safety is my number one priority and I'm sure is yours as well. My husband loves to read reviews and I of course like to give them hence why I share on my blog. When we had out 1st child three years ago the best car seat from the reviews and safety features was Britex. So we went ahead and purchased this. The day we took our little girl home from the hospital she was completely soaked in sweat plus the chair was hard made with foam. The Britex was not the seat for us. So I talked with the store manager and they let me return the seat. Thank you Buy Buy Baby for that. I was on a mission to find a seat that has these features.
Safe/ 5 point Harness
Comfortable Fabric
Soft shoulder straps
Light- weight
Modern design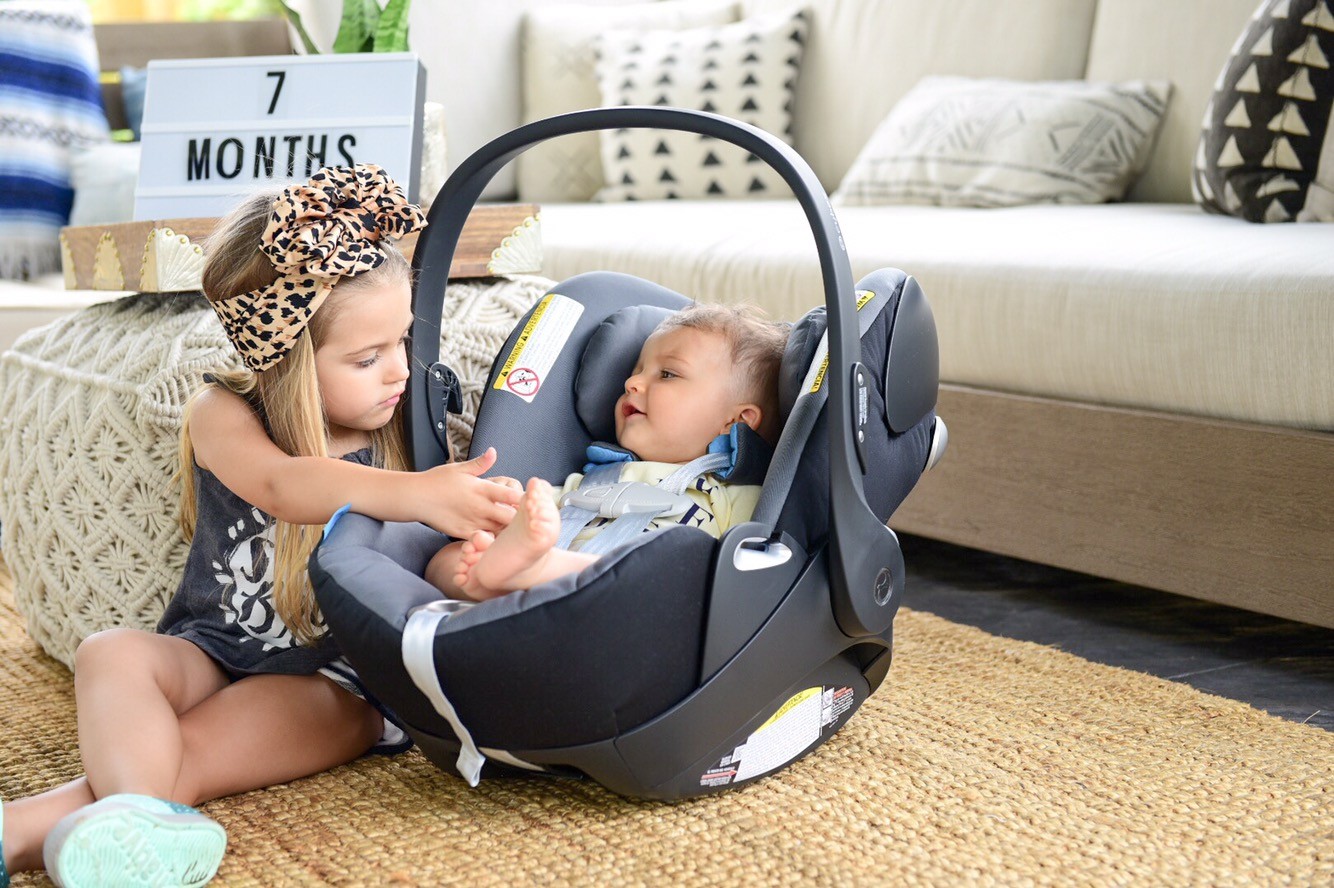 Here is my review for the CYBEX Cloud Q 2017! Infant Car Seat, Rear-Facing. From birth up to approx. 18 months I have been using this seat for 1 month now and it has lots of perks and more in what I look for in a car seat. I'm going to review the safety features 1st because this is most important for me.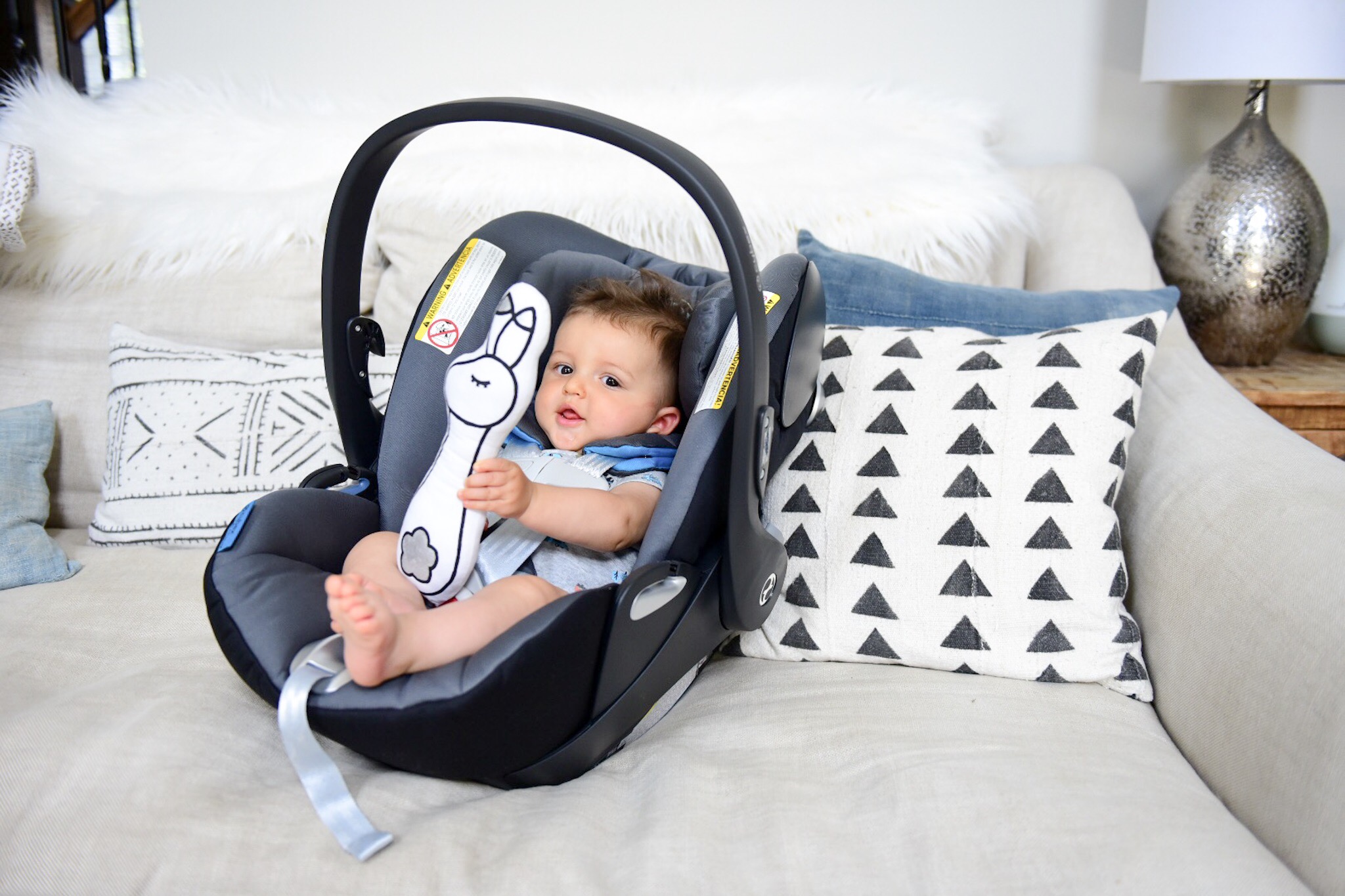 Weight range: 4-35 lbs
Height range: up to 30″ and the top of the child's head is 1 inch from the top of the headrest when extended all the way
Lowest harness position: 8″ (with

infant insert

used correctly)
Highest harness position: 13.5″
Expiration: 6 years
Handle position: must be in "drive position" when installed in the vehicle – lowest locked position toward the back of the car.
Safety Features:
This seat is the very first forces of a side-impact collision that are transferred by the extended side protectors facing the door and are distributed throughout the car seat's shell. The flexible material and structure of the infant car seat can then absorb the forces of an impact and channels them away from the baby.

The sleek design and telescopic Linear Side-impact Protection can be easily and individually adjusted for your baby so I love that.
One thing I love about this seat is stylish and has a modern look. The comfort of the seat is amazing I want to sit in it myself.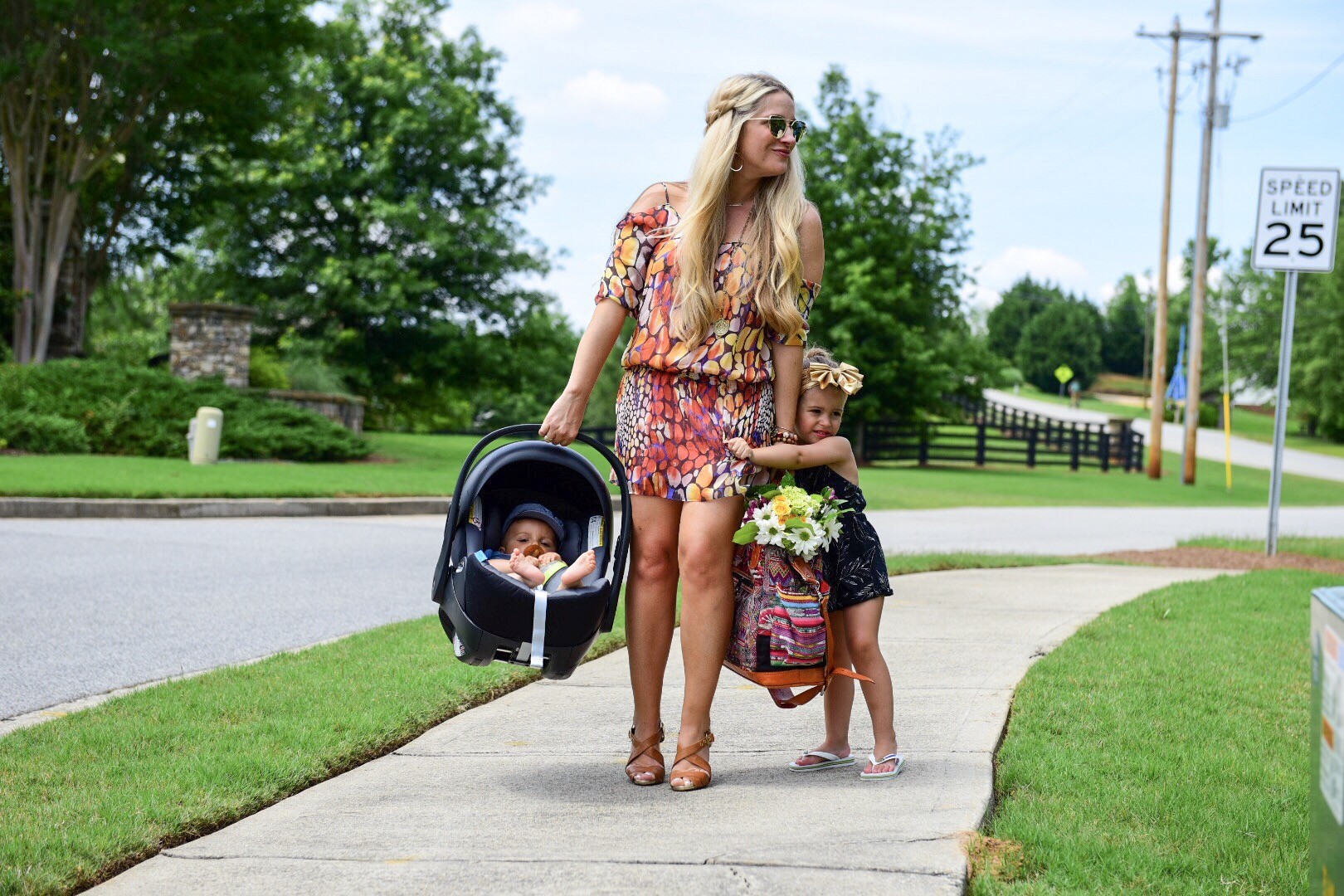 Ok so the only negative comment I have is that it is a little heavy. Hey maybe I will gain my muscle mass back -joke-! However, I feel the positives out weighs the negatives tremendously. It's hard to find a car seat with such great perks. Please remember safety and comfort is my main concerns. Ok speaking of safety this seat comes with a 5 point harness and soft crotch area which is perfect for protecting little ones skin in the hot summer months right now its very hot here in GA. The shoulder straps are so soft and cover a large portion of my babies shoulder which I love as well. Makes it so snug for baby so the strap does not dig in his arm. Lowest harness position: 8″ (with infant insert used correctly) Highest harness position: 13.5″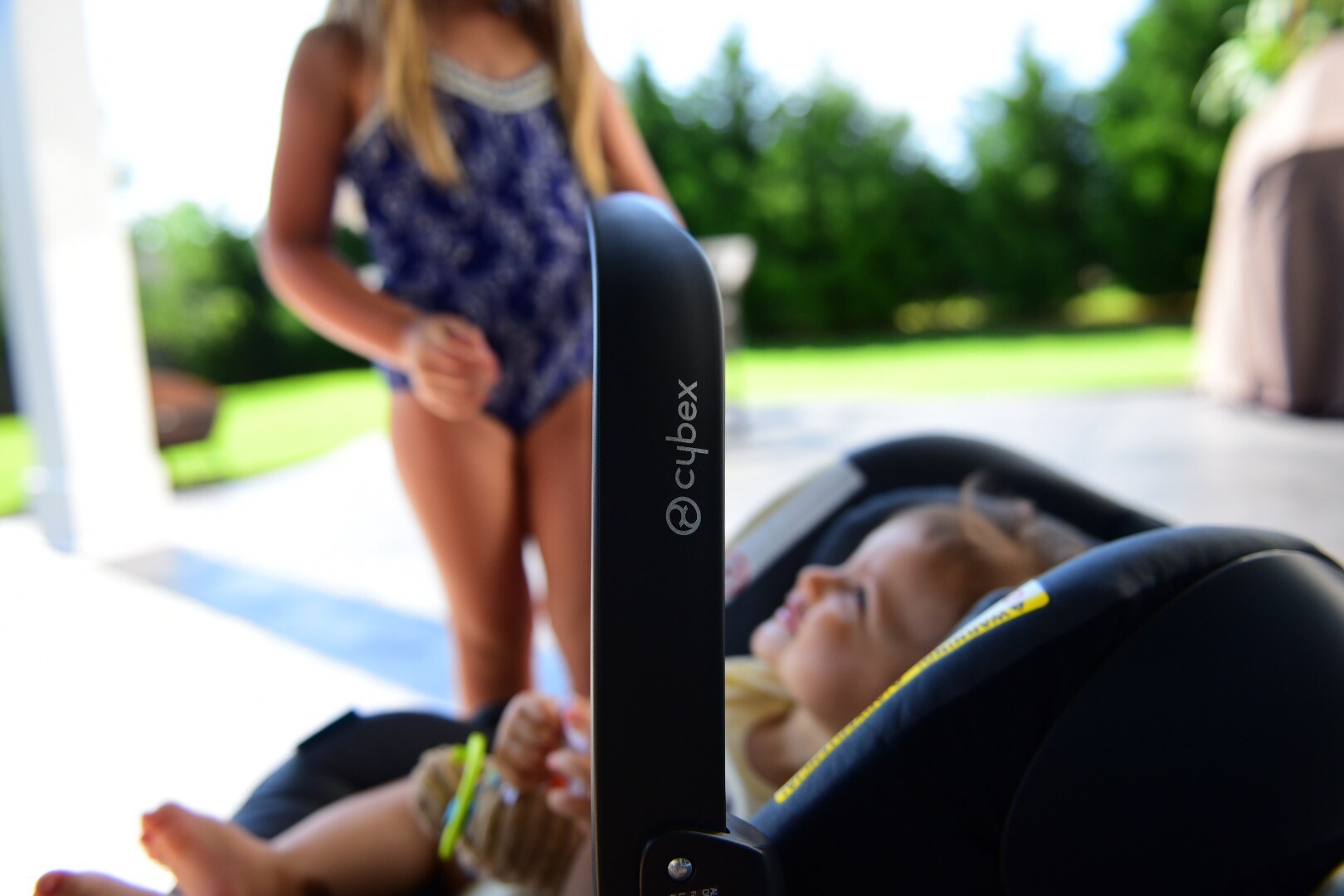 The base has a load leg which will keep carseat from shifting around. Plus it serves to keep baby protected in the seat if an accident occurs. There is a level to make sure it is installed properly. It was very easy to install took my husband 3 mins or less. The load leg may be used on a center floor hump or just simply on the floor. We have a Mercedes E-550 and the seat fits perfect.
Comfort:
The new 11-position height-adjustable headrest with integrated harness guide, the length of the harness changes automatically when the headrest is adjusted. This prevents any need for the difficult rethreading of the harness and makes it almost impossible to misuse.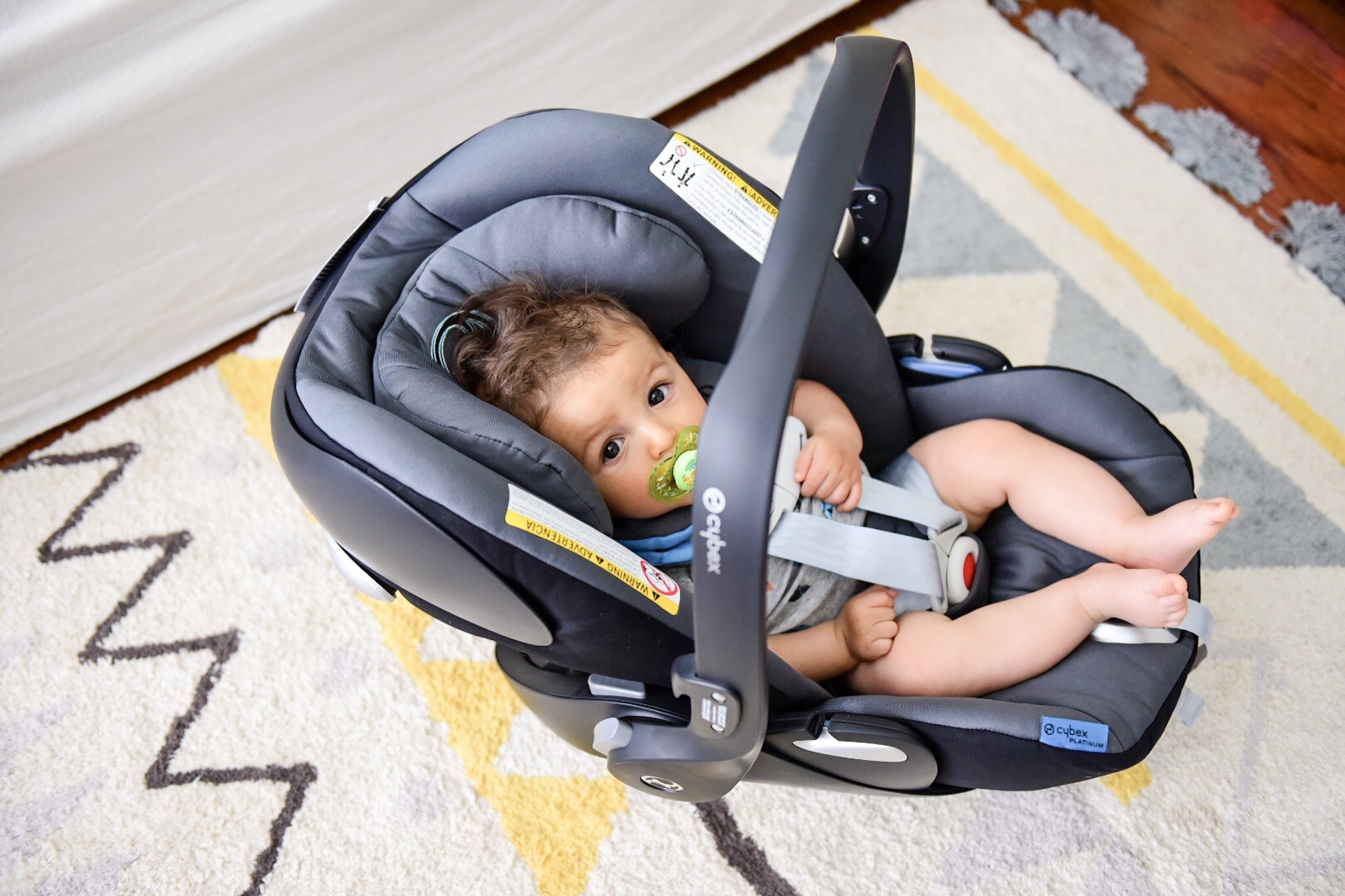 I have found so much use for using my car seat. Let me tell you going to the pool just got a lot easier. Since this chair is reclining I will take it to the pool or to the park so we don't have to rush home because he can nap in it! Big perk for us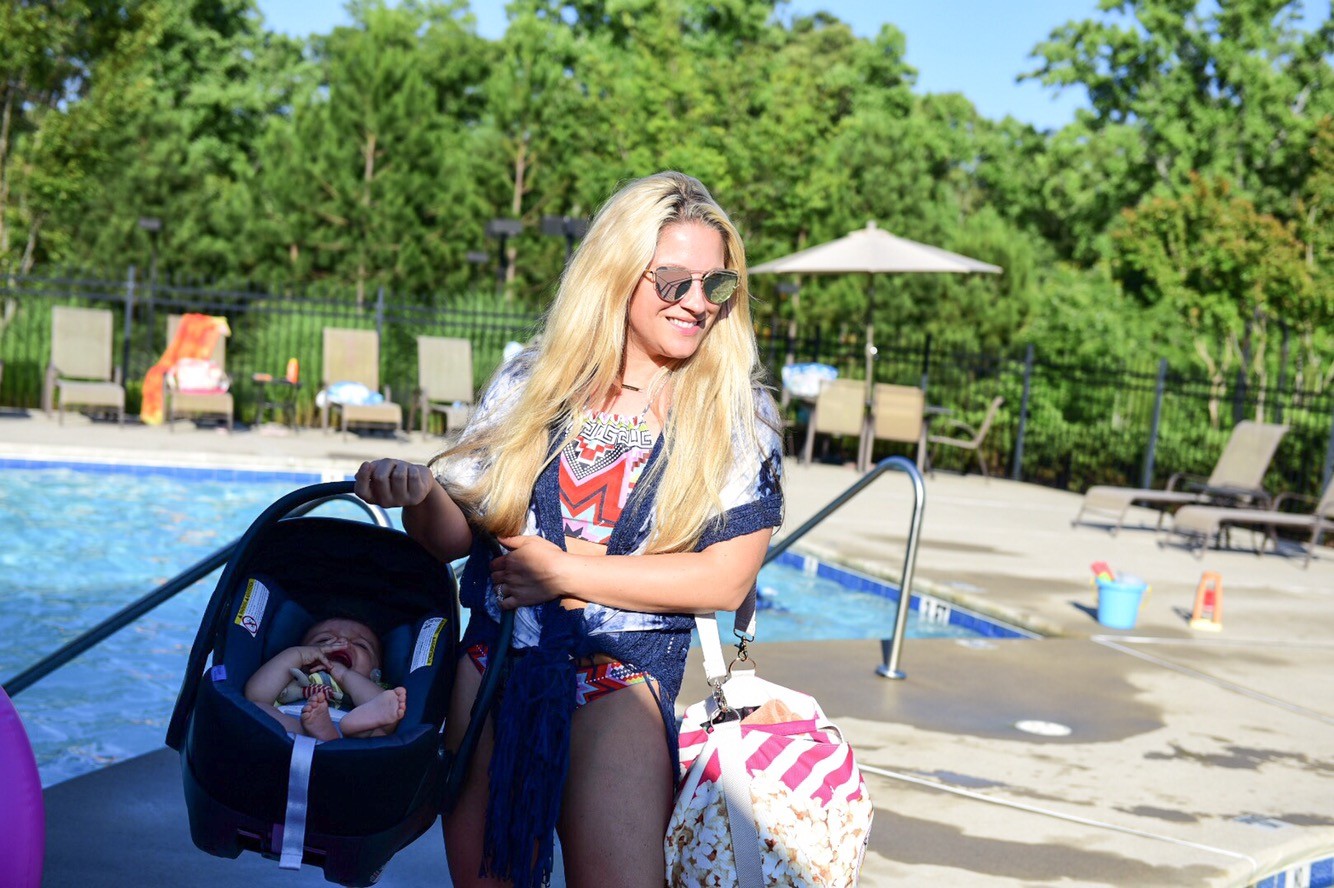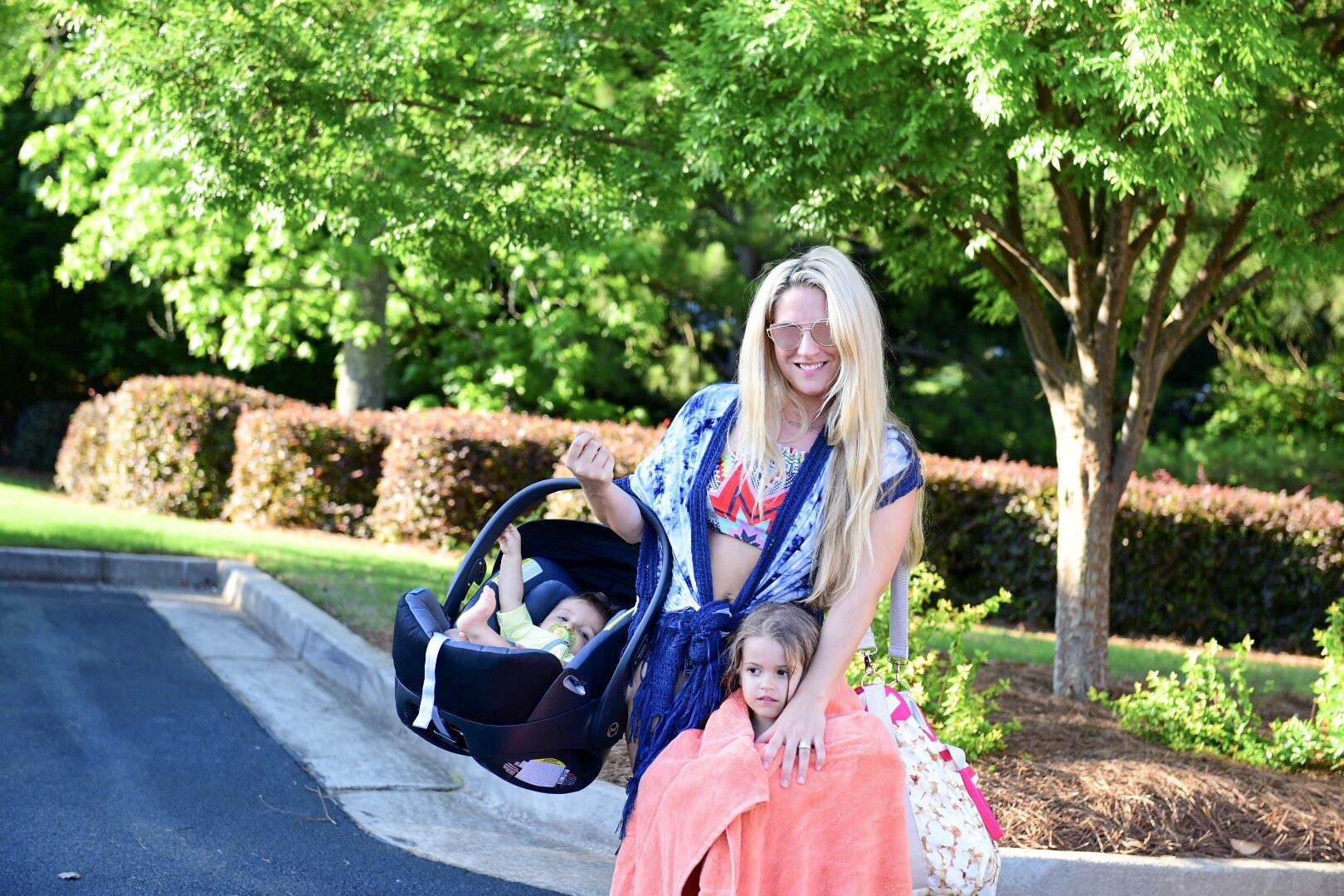 Plus it has the shade to block sun out of babies eyes! Love this feature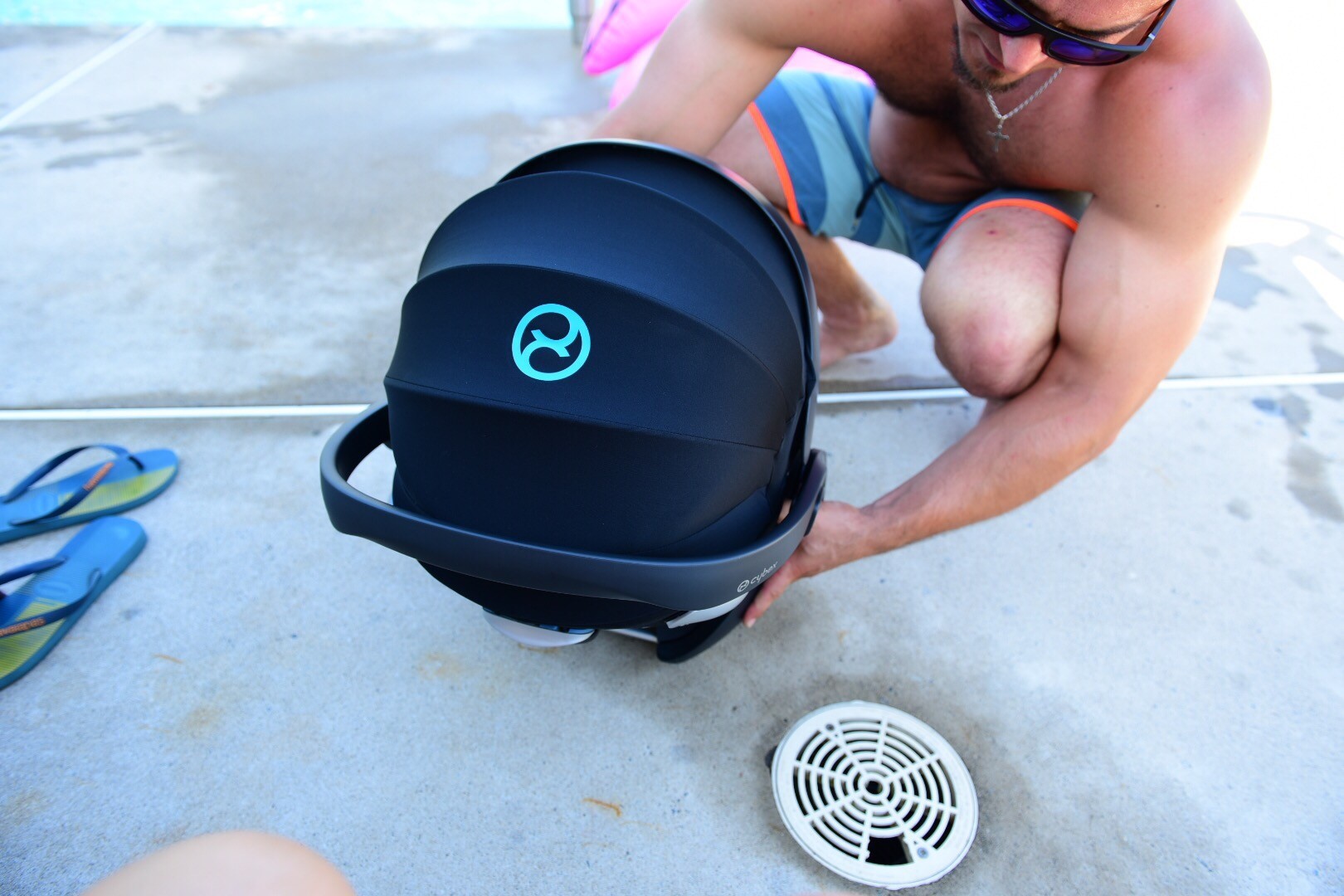 Thanks for taking the time to read my review!
Candace 🙂
@can1love
*CYBEX generously provided the Cloud Q used in this review. As always, the opinions shared here are our own