Creating a Simple Table Scape
Hi all I wanted to share with you my table scape for a dinner party I am hosting. So first off I wanted to stay simple but cute and summery feel but still on a budget.
This is my favorite community style table we purchased on sale at West Elm it is a very popular table a handful of my friends have it and I absolutely love it it's perfect for a large family! Another reason I adore this table is it can fit many people and you do not see handprints! If you have a glass table with kids get rid of it it will drive you insane!
Ok so I want to be clear! I love a good sale and a price adjustment so always be savvy when you shop! You can find similar items for cheaper at target end of the season sale or my favorite home goods TJ Maxx. I love to get things on sale so end of the season is my go to I am always busy going from store to store looking for great deals.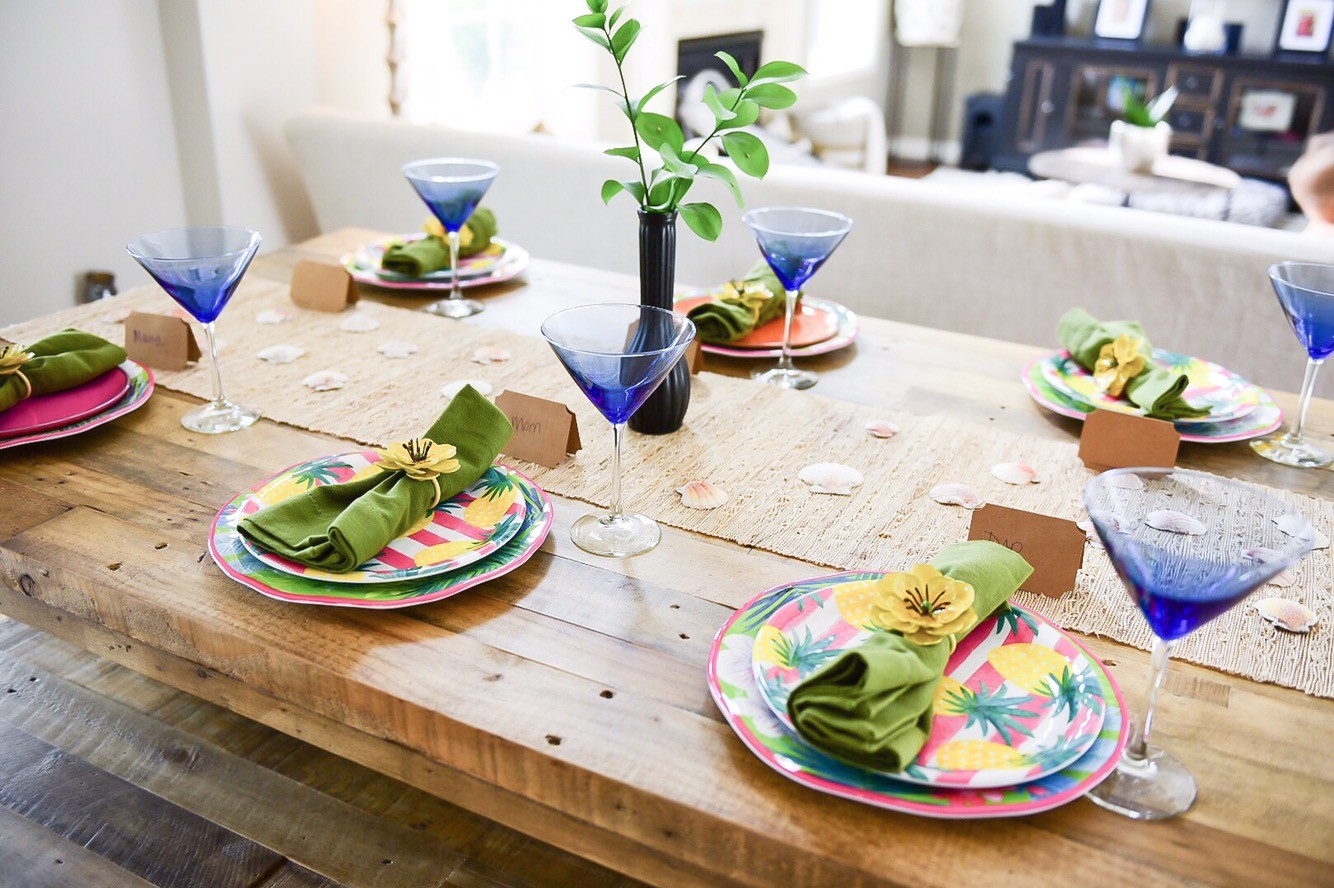 These beautiful martini glasses have the perfect shade of blue which remind me of summer! Blue is the perfect color for refreshing drinks such as making though he does or even a margarita. You can find the similar cups at the dollar store! Yep you heard that right the dollar store has very similar cups and will keep you on a budget.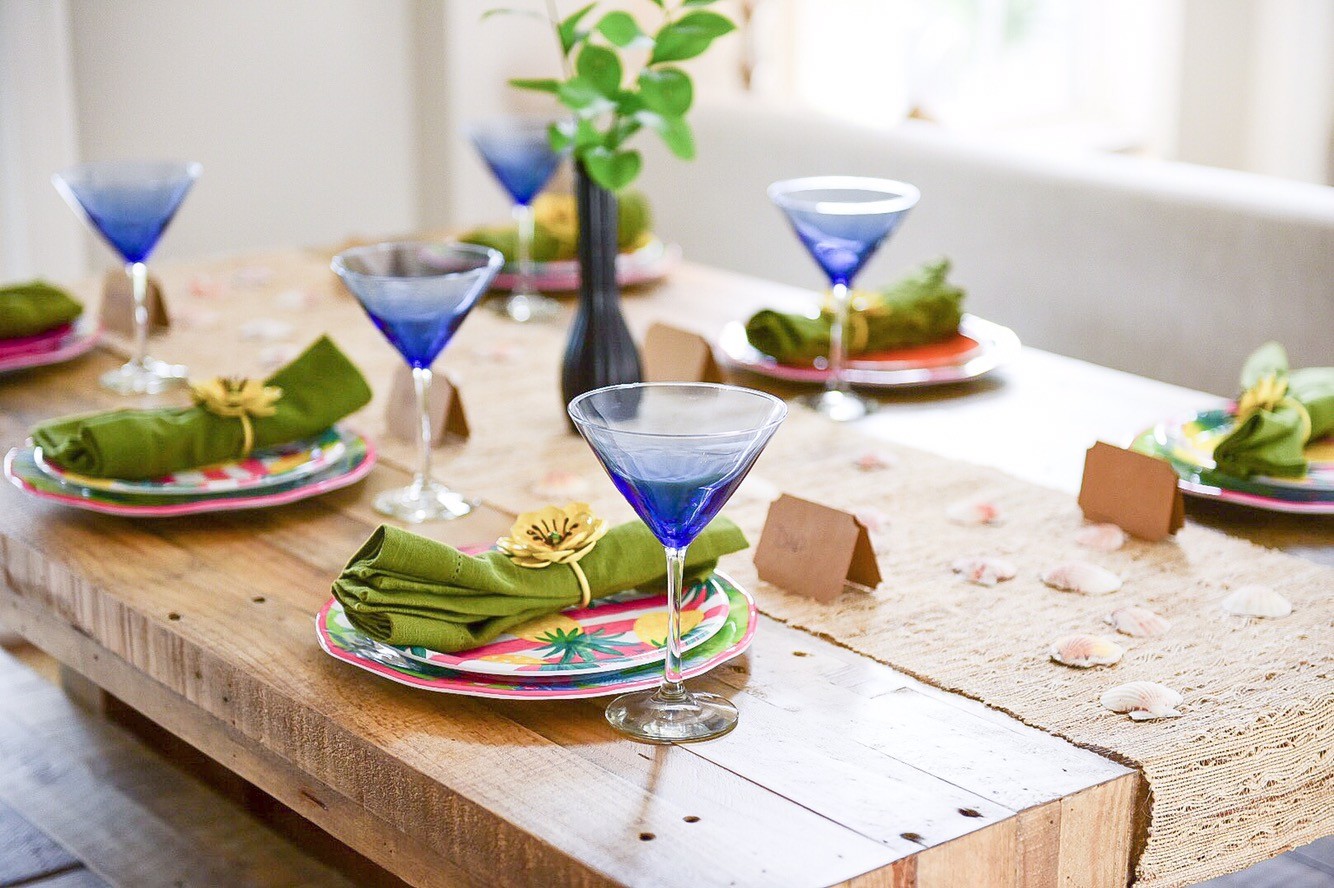 Also the table has some seashells scattered throughout for a little bit of a beachy feel. I purchased these at hobby lobby but you can also find at your local dollar store.
My napkins I have had for years since I got married so I just reuse them for a little pop of green to give a more organic feel!
So ladies designing a tablescape does not have to be over-the-top my motto is less is best!
So your next dinner party think cheap think cute and trendy but you may still do it on a tight budget.