Calming Baby with Mommy Bliss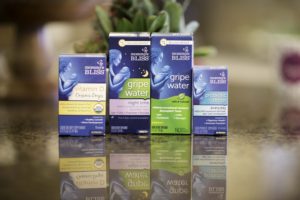 Today I'm sharing how I calm my baby using Mommy Bliss products. Having a newborn can be hectic. Constant crying because of gas and tummy aches, reflux or sensitivity to milk proteins. My son is now 5 weeks old and we have felt with all of the above. My heart aches for him anytime he has painful cries. I have come across Mommy Bliss with my daughter 3 years ago. I used gripe water with her and found it instantly worked to help soothe her so I was excited for them to sponsor this post. Finding products I love is very important but most of all I'm always concerned of the ingredients. Mommy Bliss is an all natural organic product and I feel safe giving it to my precious baby.
Here is my regimen + product list Mommy Bliss
In the morning I like to use the probiotic drops and vitamin D. If Breast feeding babies need Vitamin D. This one is organic
I will use gripe water only of he seems uncomfortable throughout the day
At night is when colic can really take full force so I will use the gripe water night time which has chamomile in it. Its perfect way to soothe your crying baby.
Night Time Routine:
Moms at night to get baby's to wind down I find what helps is this
Give baby a bath
Massage with lotion whole body very slow and soft. Make sure to caress the belly and back really well where babies intestines is
Use some mommy bliss probiotics in formula or place on nipple if breast feeding
Hopefully baby will sleep well and so will you! Best wishes… Enjoy this time as it wont be like this for long!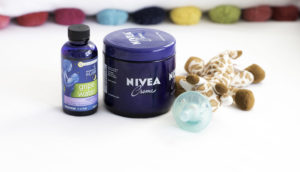 I hope this review has helped you. Any question please leave in comments below. I will try to help you as best as I can.
Love, Candace
-This post was sponsored by mommy bliss and my review is entirely my own opinion.