Bed Bath & Beyond New Home Section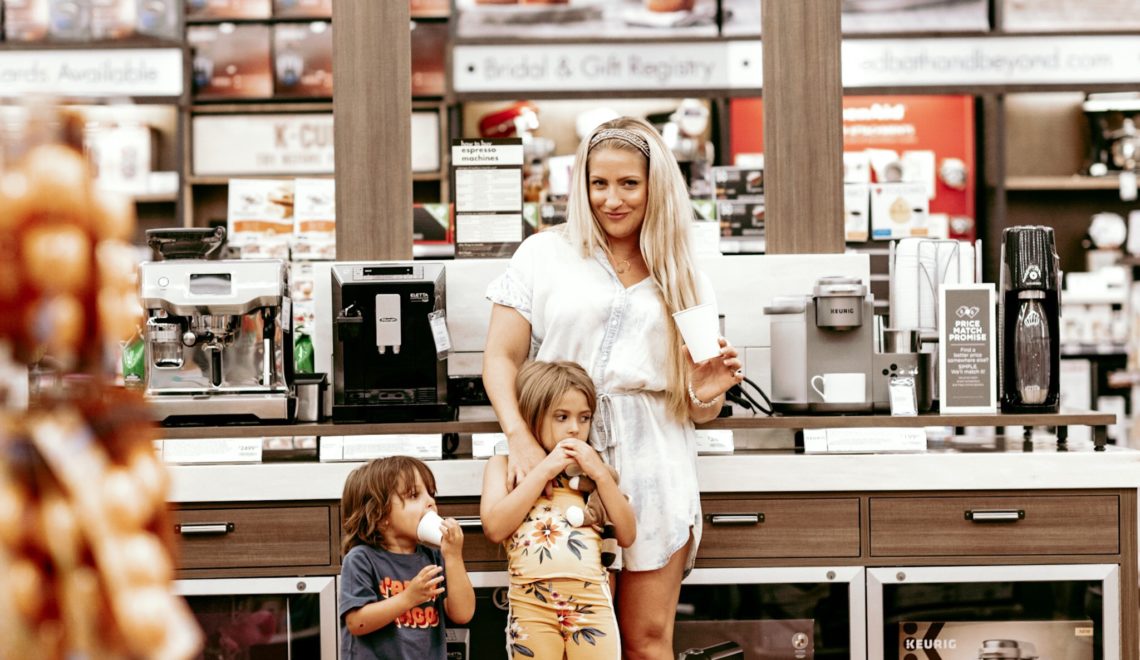 *This post is sponsored on behalf of bed bath and beyond like always all thoughts and opinions are of my own
Hi guys,
Today I am talking about one of my favorite stores that I have used since I got married. Yes! that was 8 years ago. I registered for all of my house ware products from Bed Bath & Beyond. I have always been fascinated with this store as they carry the cutest gadgets and organizational items. Plus you can use a coupon which I'm a huge fan of using coupons.
I was invited to my local Bed Bath & Beyond in Alpharetta, Georgia to see the new re-model of this gorgeous store. I took my mom and kids with me because this was our shopping day as we try to do a girls day once a week. When we entered the store I noticed that it was less cluttered then before The areas were extremely organized. The ease navigating around the store was very simple.
One of the best features to me is there coffee bar. You can try out the different flavors of coffee and they had a humongous selection of coffee or espresso maker's. I wish they had this display when I was looking for a good coffee maker. We got to try a selection of coffee and the kids had some hot chocolate.
We then took a tour through the bedding area which I'm so in love with the UGG collection of bedding and pillows. They have a nice selection of sheets and you can feel the quality on the samples they have on display. I might have serious obsession with pillows. I buy some form every season. Come on guys I'm sure you do the same.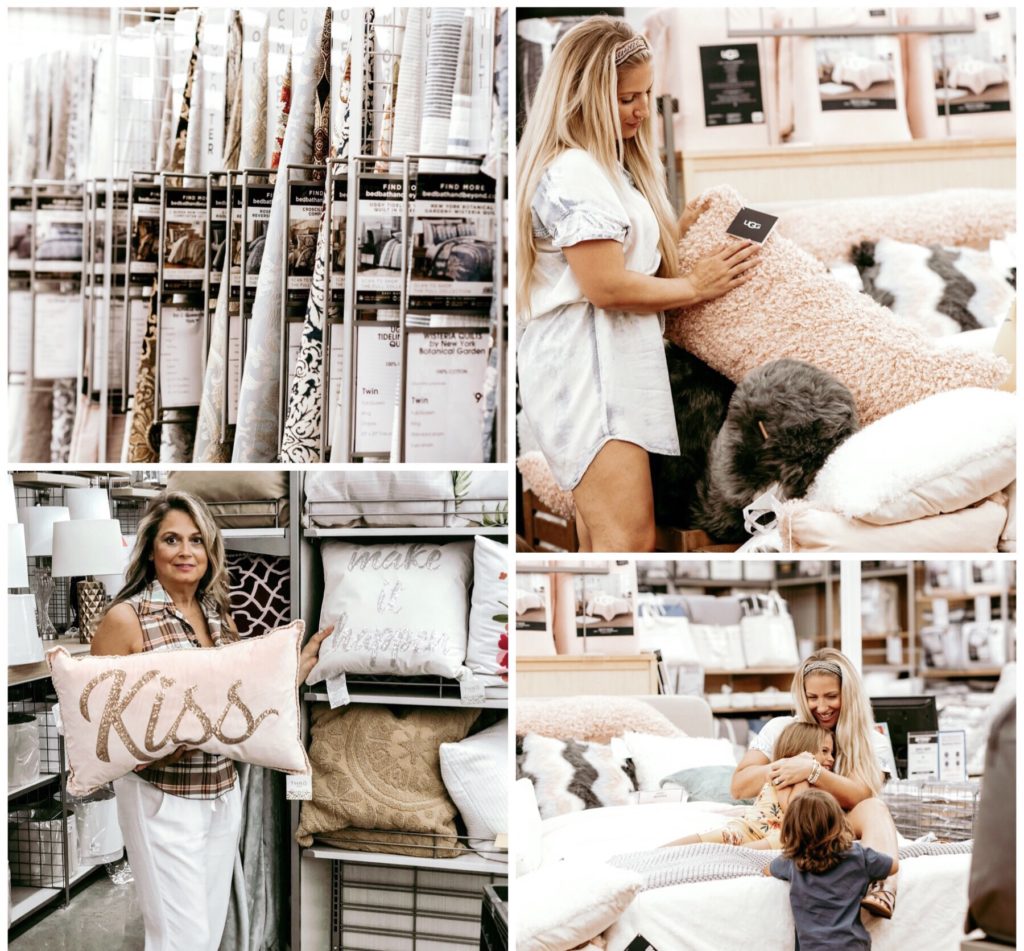 So I now have left the best part for last!
Bed Bath & Beyond now has an awesome assortment of home decor and seasonal items in the Alpharetta location. You guys it is the cutest section ever. They have such a wide selection. They call it the treasure hunt are because there is so many unique finds. I seriously wanted to buy everything I saw. The rug selection was amazing and perfect for any space. They had some really trendy chairs for living room decor as well. Below I will post a bunch of photos to show you. The items change weekly which is great because you never know what you will find. I love the excitement of shopping
This was a bin full of really cute throw pillows and the image below is a cute tiki bar for a patio. We Remodeled our patio about a year ago and I'm still trying to find pieces to display.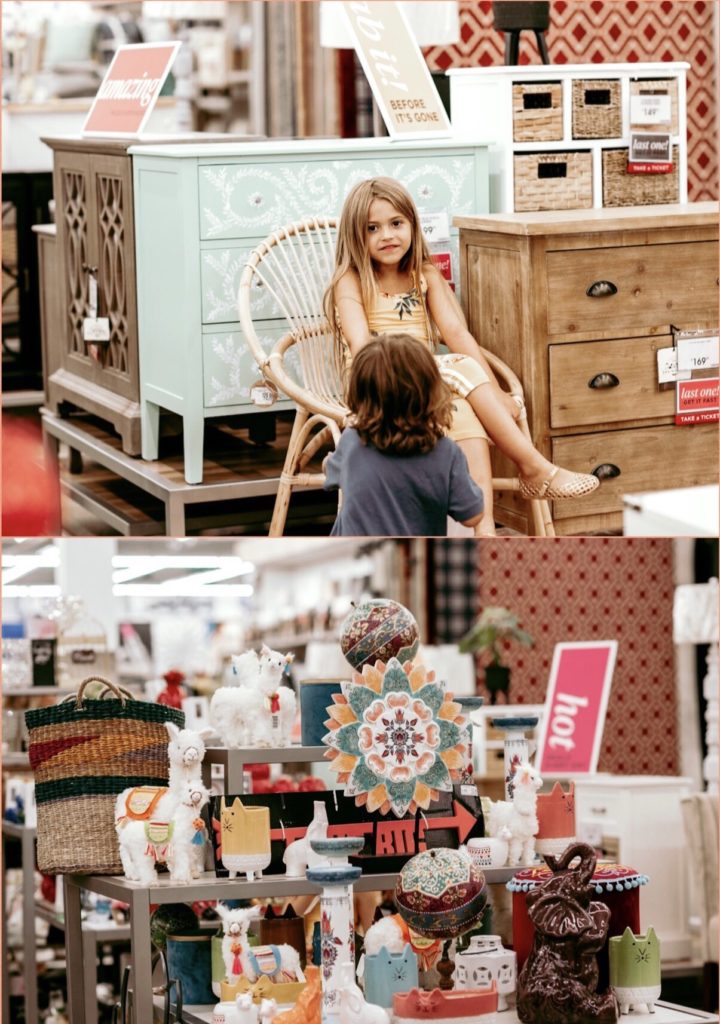 All the furniture was great quality and the cutest baskets as well. You can never go wrong with to many baskets right? I use them for the kids toys and to store other items at home. They look cute and can hold a lot of items. I will style mine with a pillow inside or a throw blanket.
Now for what I picked out on my recent shopping visit to Bed Bath & Beyond. I really wanted some cute patio items. I was looking the finishing touch to my patio re-model.
Okay so here is what I purchased. The cutest pineapple basket makes the perfect summer touch and this gold lantern. I love lanterns as they glow so pretty at night.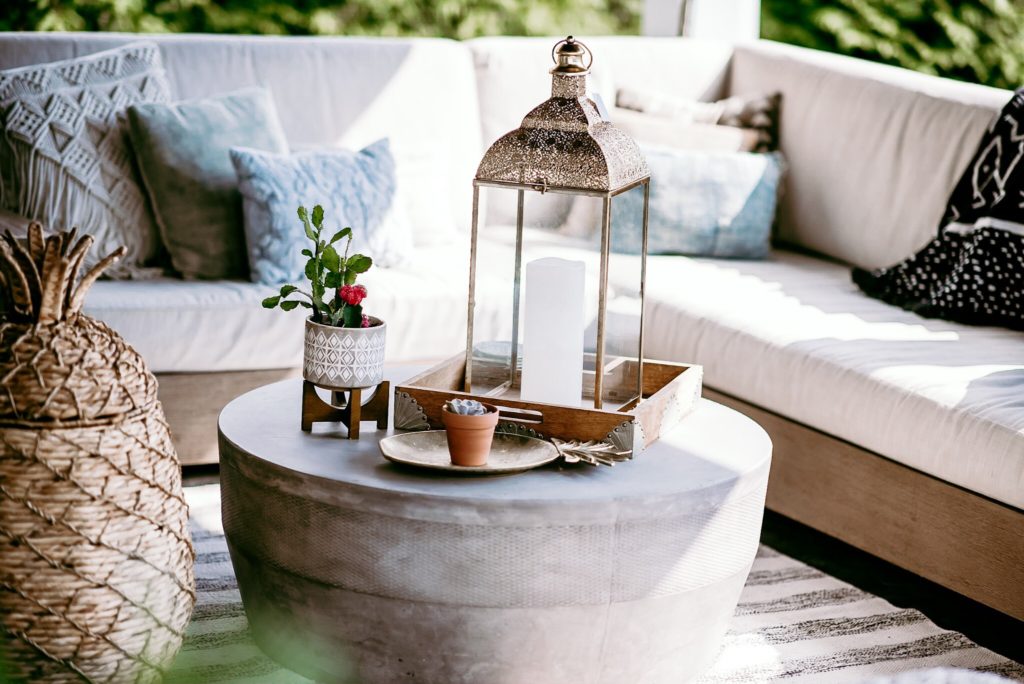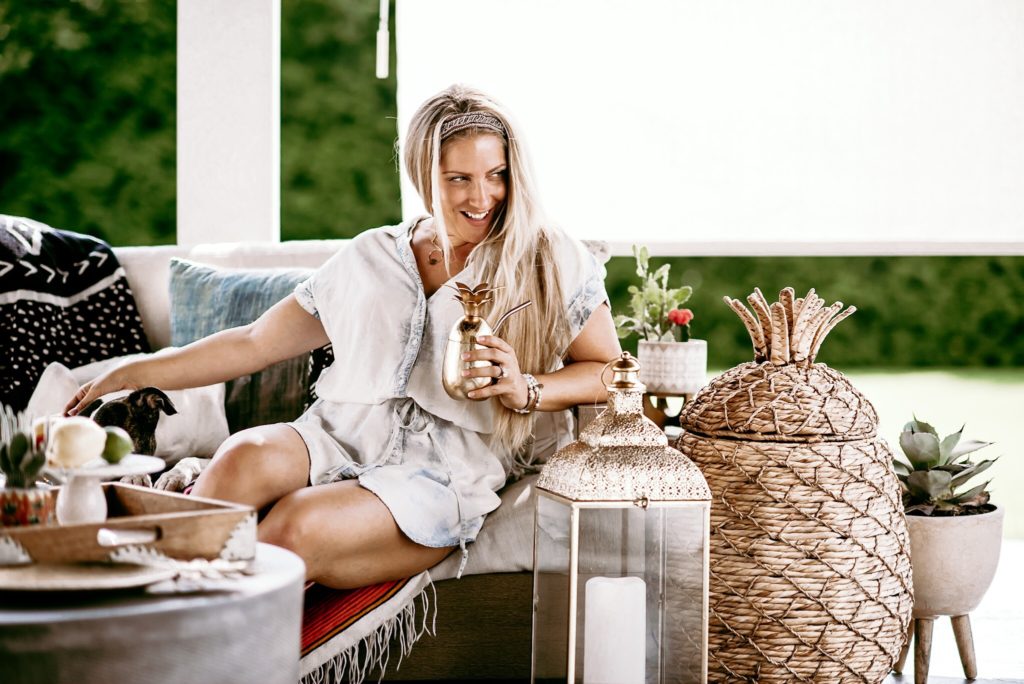 Thank you all for reading along. I hope you can make it out to your local store and find some great finds.
-Candace