Styling made easy with SoCozy!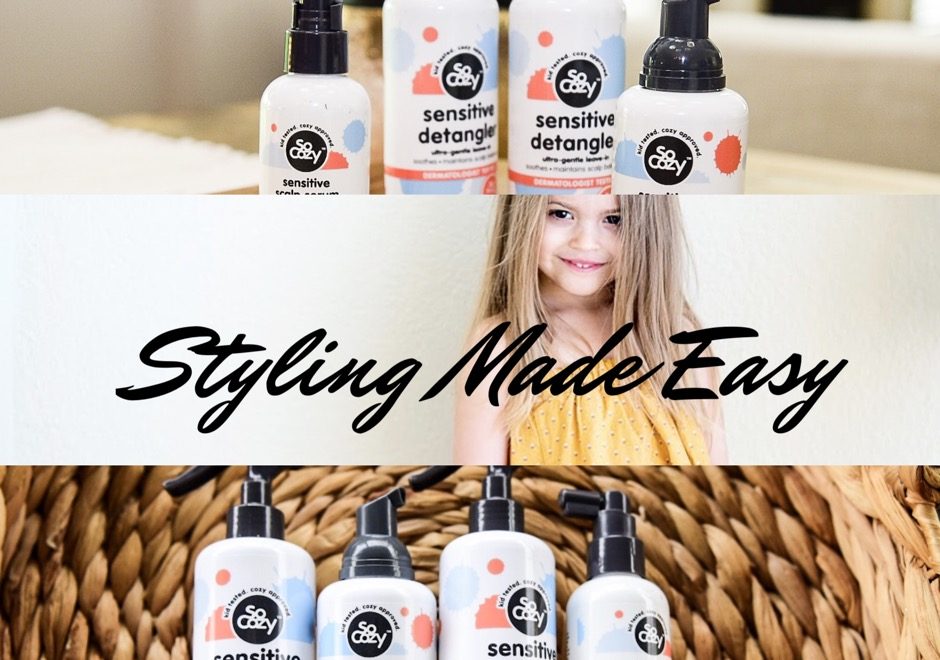 This is a sponsored post written by me on behalf of SoCozy. All opinions are my own.
Hi All,
I like to think that styling my girls hair is easy. Well guess what is so not "Easy" at all! She hates to get her hair brushed and assome of you may know my hair is my prized possession. So it really bothers me because I wanty mini me Milanca's hair to be long, thick and beautiful. Well with that said it took me to get her some play hair stuff and new product to have her accept brushing her hair. Now she says "I want my hair to be pretty like mommys" Yes! Just melts my heart.

So I have had the pleasure to try a fabulous line called SoCozy! It's seems to be a life savor. I have used it now for two weeks and let me tell you the hassle of doing her hair is by far much less dramatic. She actually likes doing her hair now.
1st off I want to say it's non-toxic so that's huge for me as we only use non-toxic products in our home. Oh except for windex I love me some windex. Let me just get the whole truth out there. However, back to what I was saying anything all natural I'm a fan and will support the brand.
Some of the products amazing fearured I'm in love with just to list a few
dermatologist and allergy tested to treat sensitive scalp
Tangles, frizzies, flakiness, bedhead, and helps with lice
Clean, healthy, non-toxic formulas that deliver great results, fast, every time
Smells fresh and clean not extremely pungent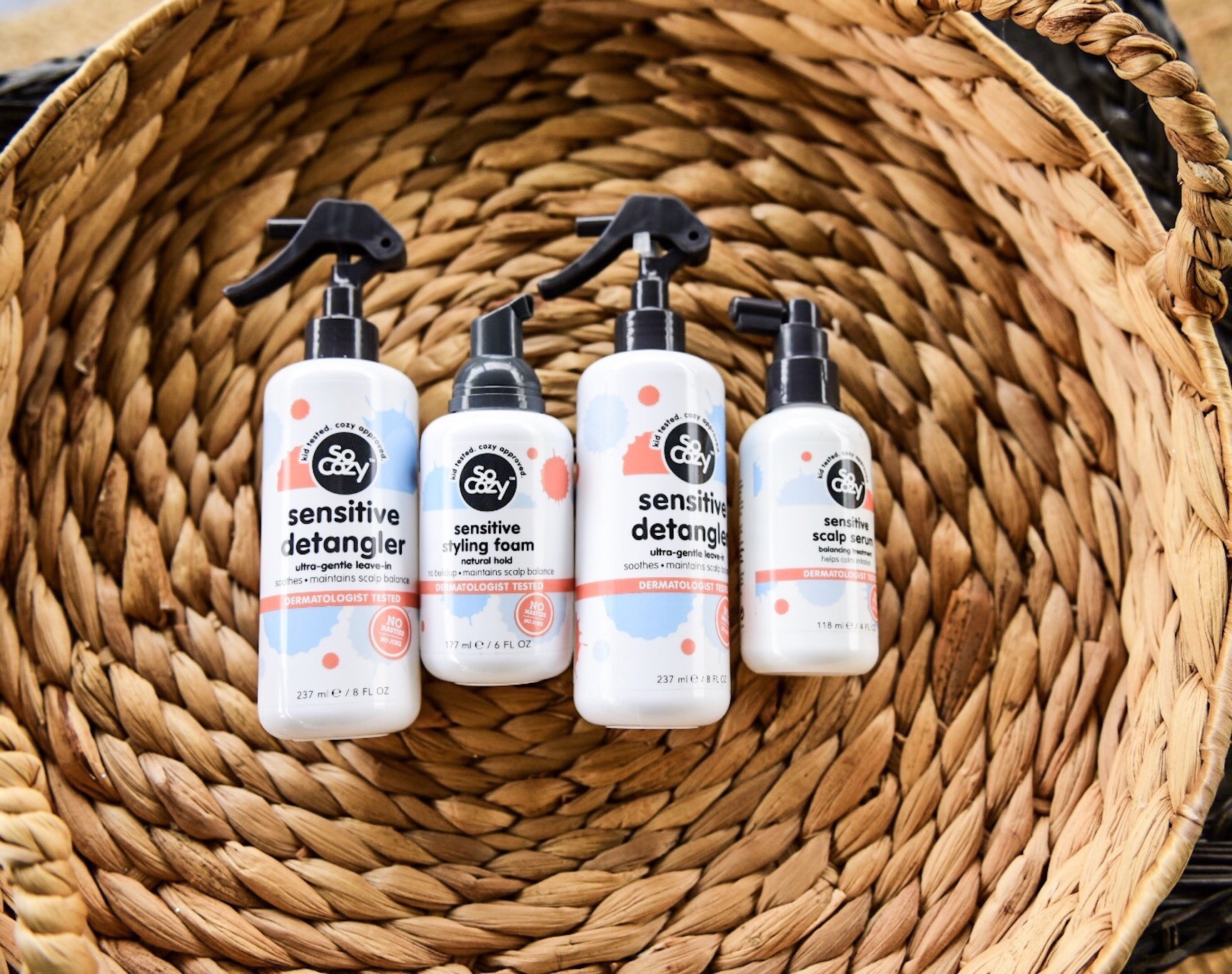 SoCozy products seen above. Here is what their new line offers and even better you can purchase at Target in the baby isle. Confession target is my second home for real people.
Ok so this is "The Hush Collection"
The Hush collection includes Hush Sensitive Serum, Hush Sensitive Foam, Hush Sensitive 2in1, and Hush Sensitive Detangler. Complete line SoCozy
Personally the hush sensitive detangler is what saved me and helped get my daughter excited about brushing her hair. She always complains it hurts when I brush her hair asking me over and over again to be gentle. So now I bribed her that the detangler will help get those stubborn knots out. Boy does this theory seem to work! Yay mom win!!!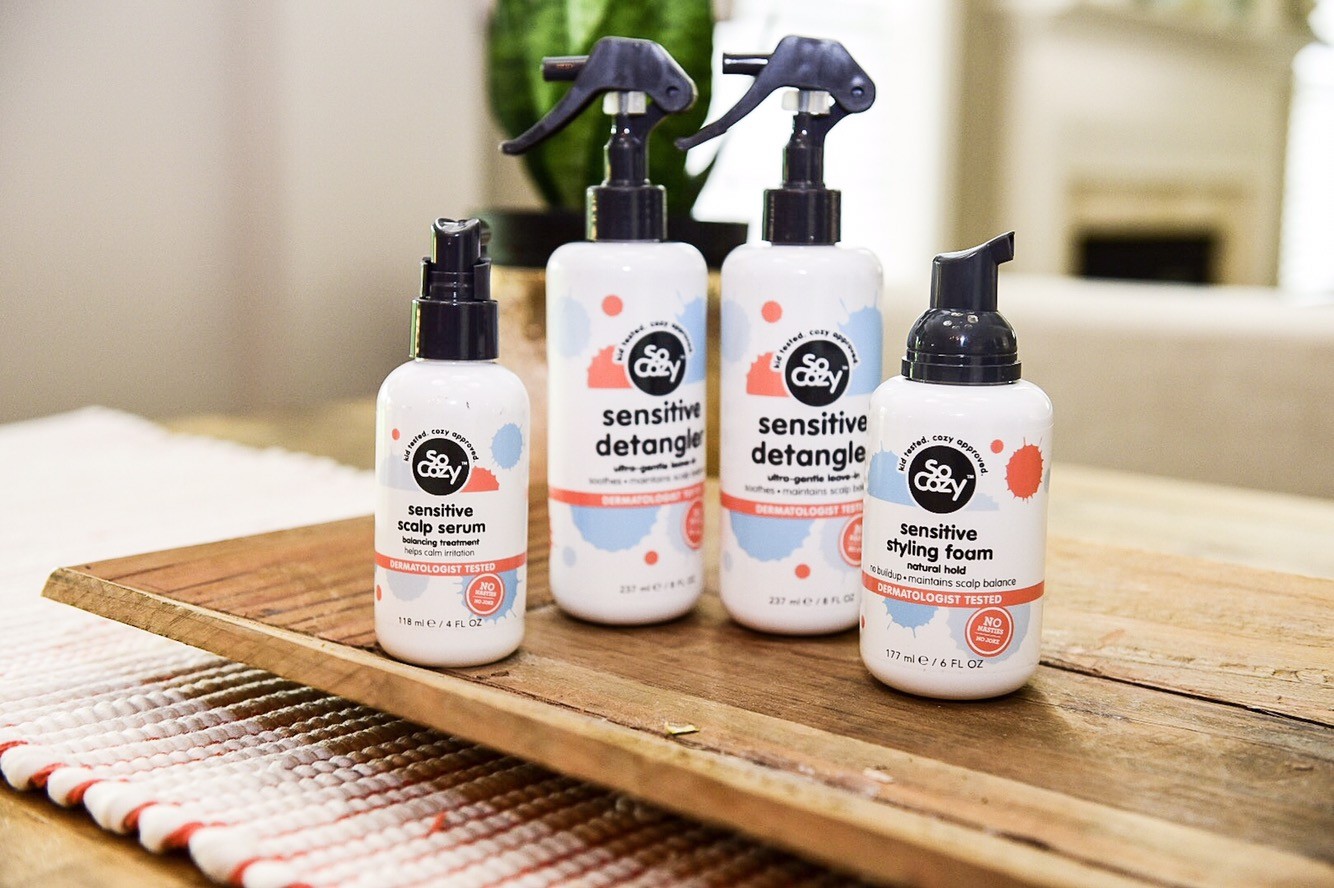 Ok so next I also use for my son before bed. I just give him a light refreshment. Let's face it there are times I cannot simply get bath time in so I simply just spray and comb. It's adorable I spike up his hair with a little mohawk looks kills me everytime.
As a mom I found that using SoCozy's hair products help me style my little ones hair quick and easy with not a lot of combing involed. Here is a quick video showing you all my typical morning getting this little lady ready to seize the day.
Hope you all enjoyed my review and find it helpful any questions leave comment below I will be sure to answer.
What are your styling remedies for tough knots?
Happy Spring! Get hairstyling with @socozy
<img style="display:none;" src="//www.brandbacker.com/camp.php?qargs=view_type=V%26camp_id=569″/>